If you've watched any of our YouTube videos you've probably heard us mention a body butter once or twice. We particularly love The Righteous Butter by Soap  & Glory or any seasonal body butter from Trader Joes! That is until we downloaded the Think Dirty App. It's basically an app that tells you how "dirty" your products are, meaning how many toxic ingredients they contain. There is a scale from 1-10, 10 being the worst. And you've probably already guessed that the above-mentioned products scored a NINE! Ouch.
Because of this app we've tried to incorporate more natural products into our bathroom shelf. 100% Pure makes some amazing products that aren't terribly expensive. While we're still far from overhauling our makeup collections, we've made some strides on the skincare front. One of them being this body butter. We realized that natural body butter is pricey, and when you use them every day you'd end up spending $30+/month. So we decided to make our own!
We truly love this recipe. It's oil based so it spreads out evenly, but soaks into the skin faster than you'd think. The cocoa butter and peppermint combo smell divine, and the shea butter is uber moisturizing.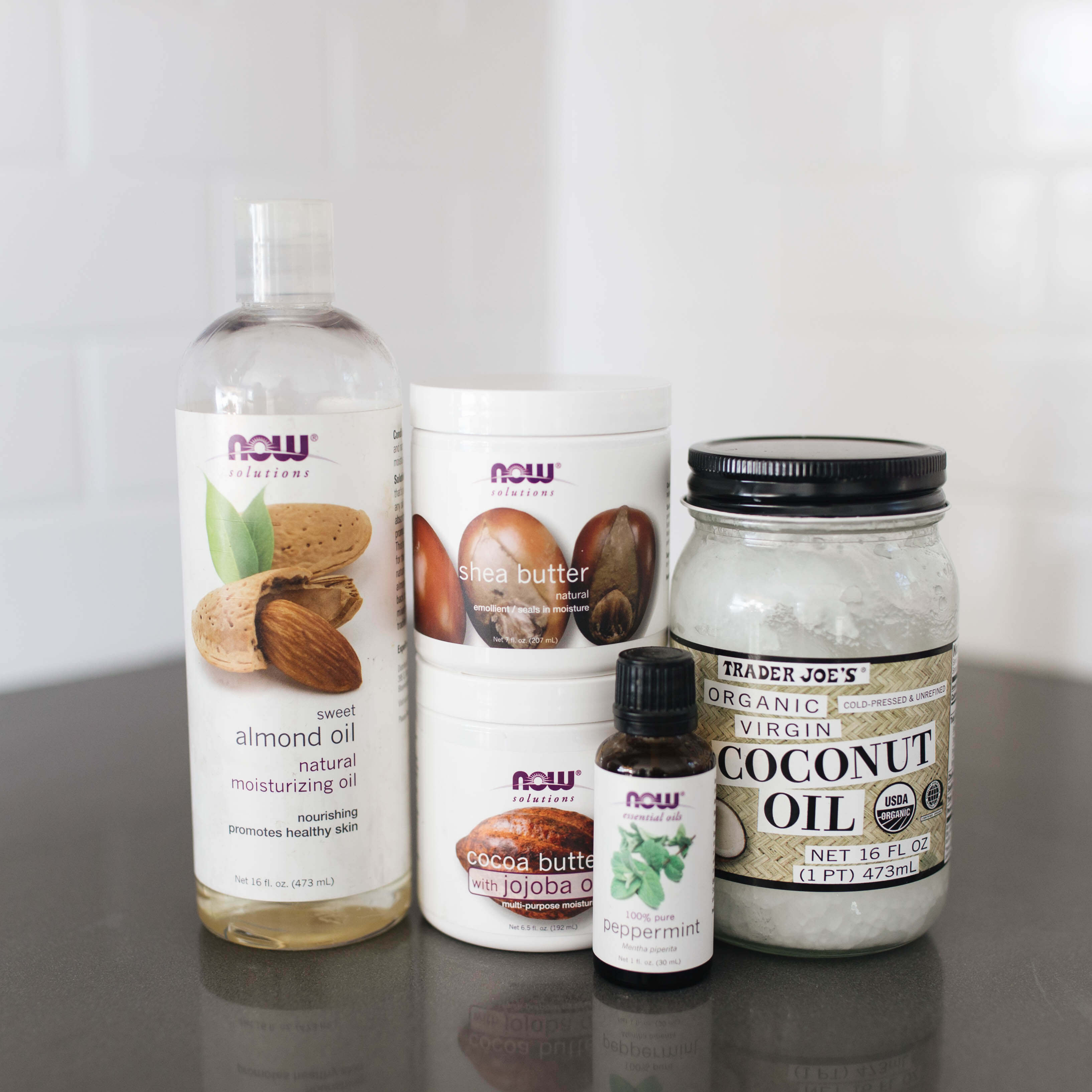 What you'll need: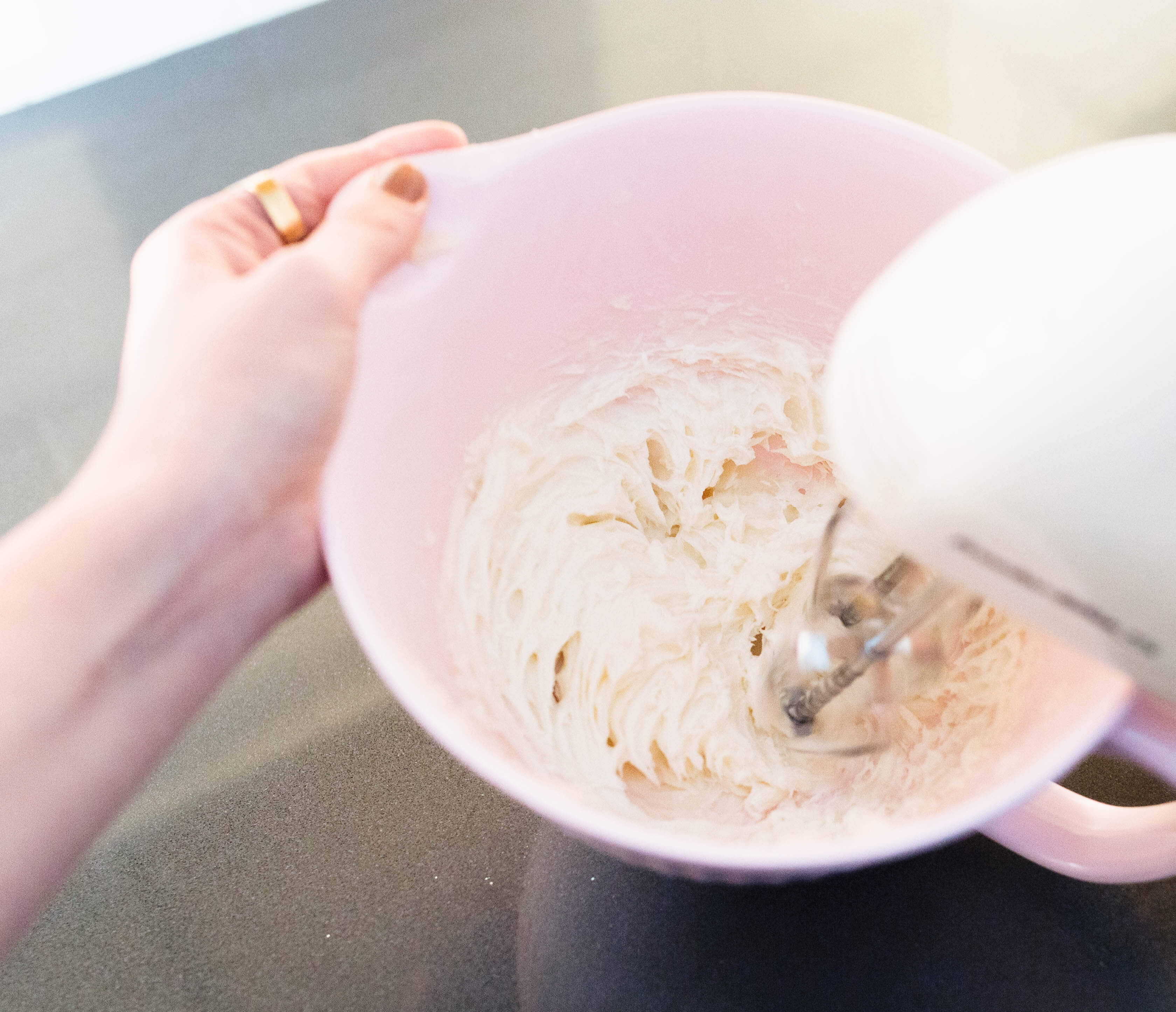 Directions:
Spray paint the lid of your glass jar with two coats of rose gold spray paint. Set aside.
Combine the first four ingredients in a small pot and melt over low heat, while continuously stirring, until the mixture turns to liquid.
Pour the liquid mixture into a mixing bowl and transfer to the freezer. Keep it in the freezer until the mixture is partially set. The mixture will be ready when you stick your finger in it and it holds shape.
Add your essential oil to the mixture and beat with a hand/stand mixer on low. Mix until there are no chunks and stiff peaks form. It should look like frosting!
Spoon into your jar.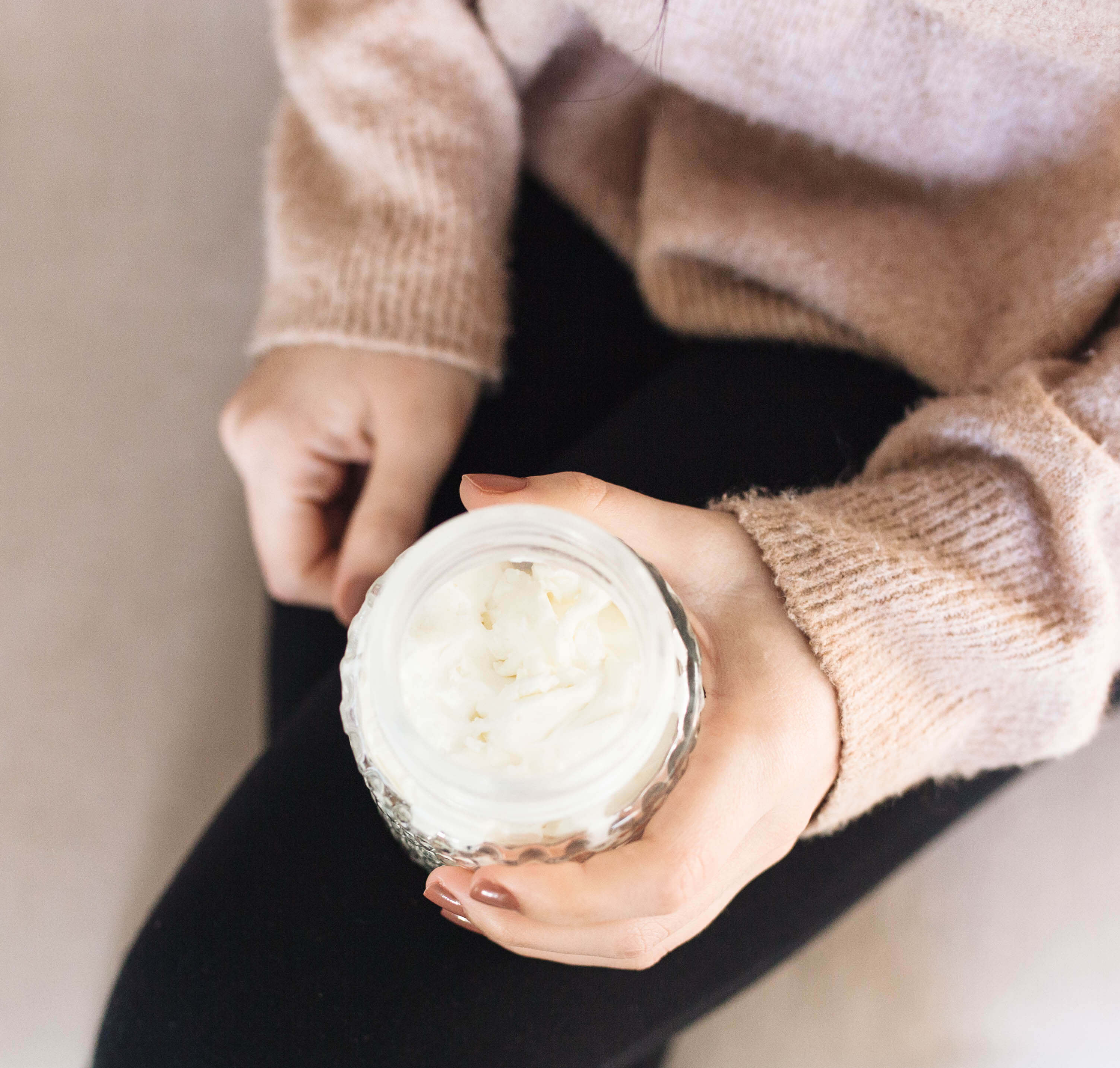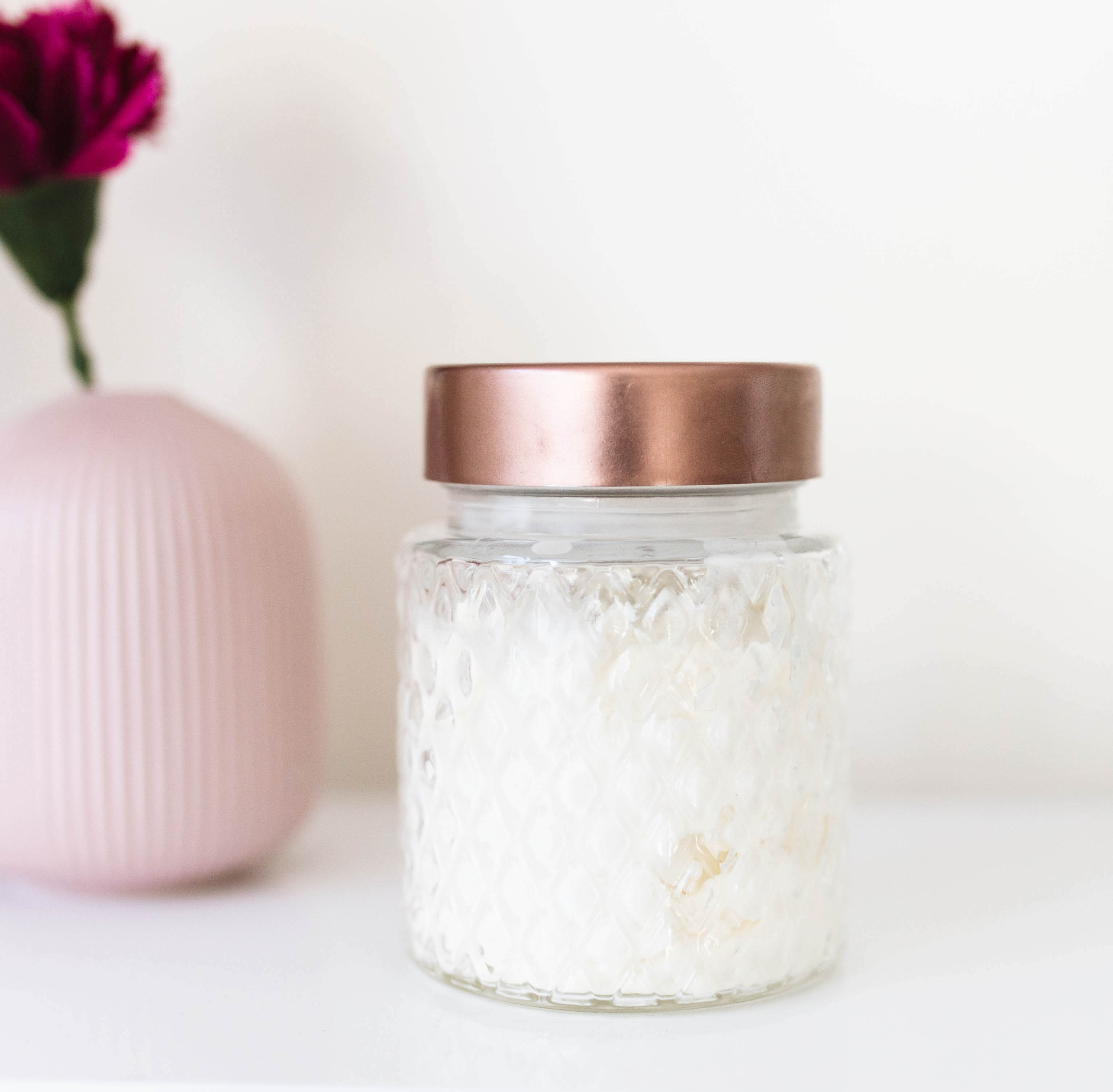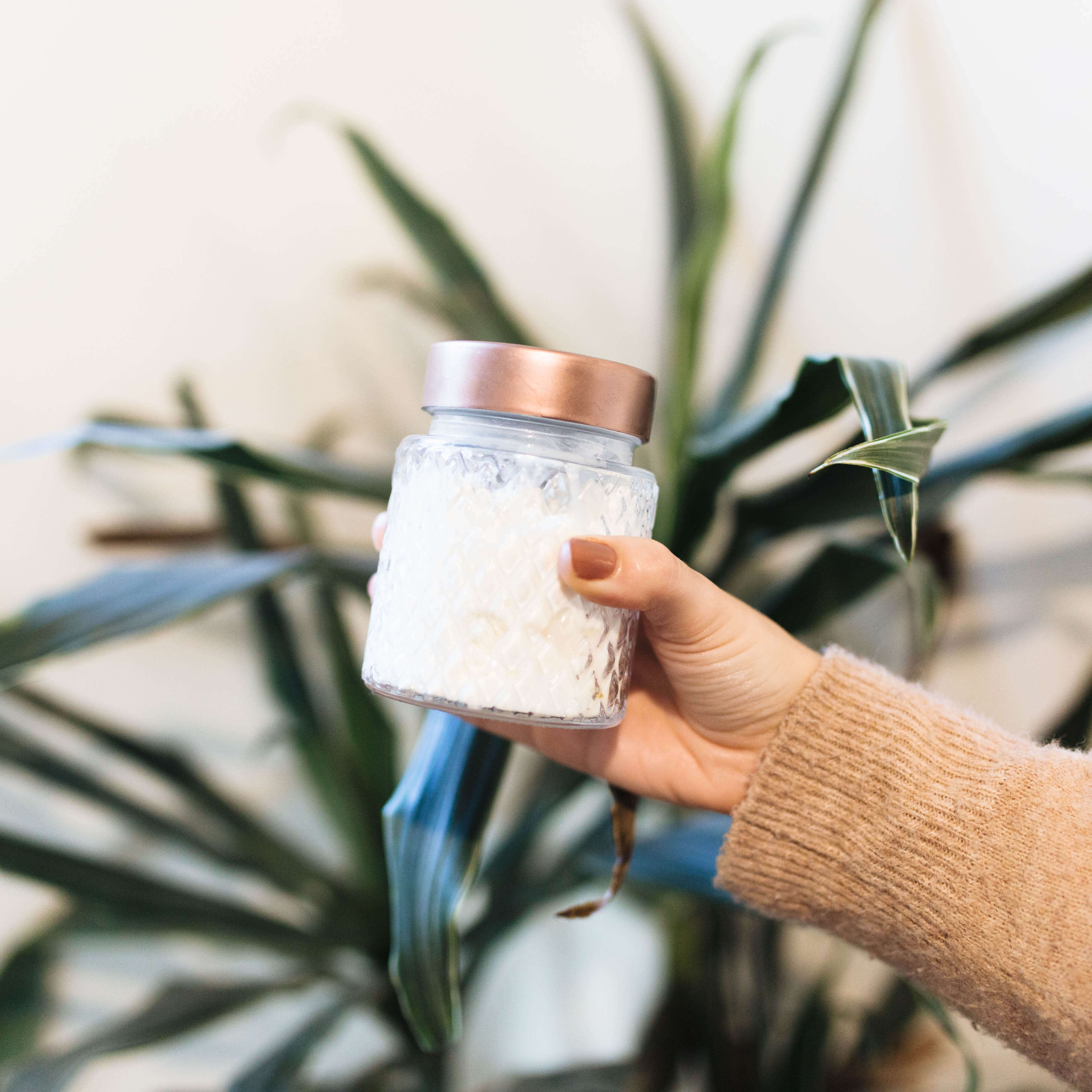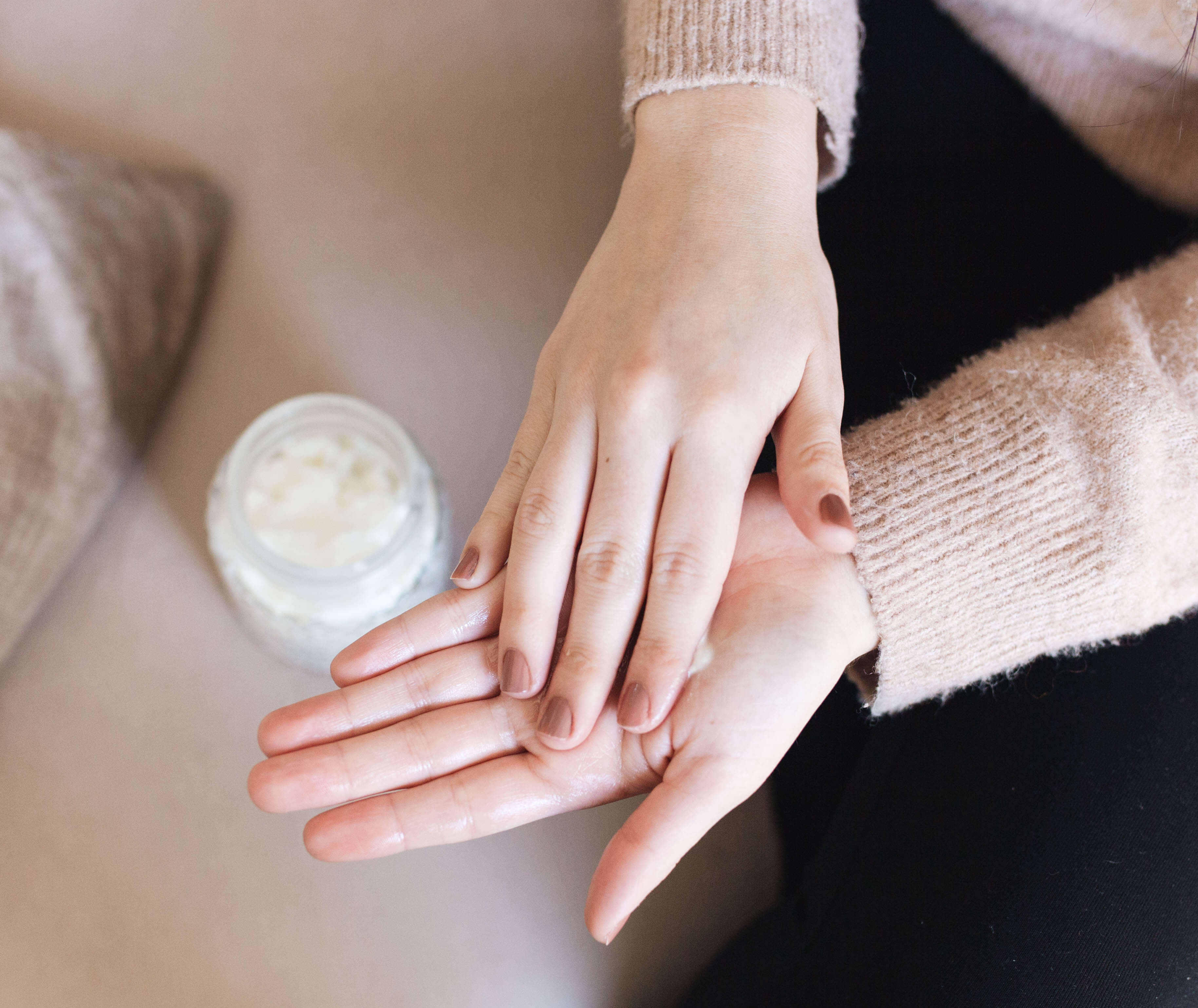 This body butter would make a great stocking stuffer for the holidays as well! We think the rose gold lid helps to make the body butter more luxe and high-end. This is such a great alternative for those of you that prefer natural body care!
xx, Britta
Recipe adapted from The Prairie HomeStead