Not gonna lie. We didn't exactly know what a 'spritzer' was until we were researching drink recipe ideas. The name obviously intrigued us but we assumed spritzers were just a fancy name for sugary wine coolers. When we found out that a spritzer at it's core is just wine & soda water we lost our sh*t. Those are two of our favorite things and the idea of mixing them together sounded all too good to be true.
The name of this drink recipe, Peach Citrus Rosé Spritzer, sounds super complicated and a bit bougie but its actually the easiest cocktail we've ever attempted. We got a little overwhelmed while deciding on a sparkling water to mix with our rosé and finally settled on 'orange/grapefruit' knowing that it didn't really go well with peach garnish. Nevertheless, this cocktail is perfection and it's so refreshing for summer! We've been making them every weekend!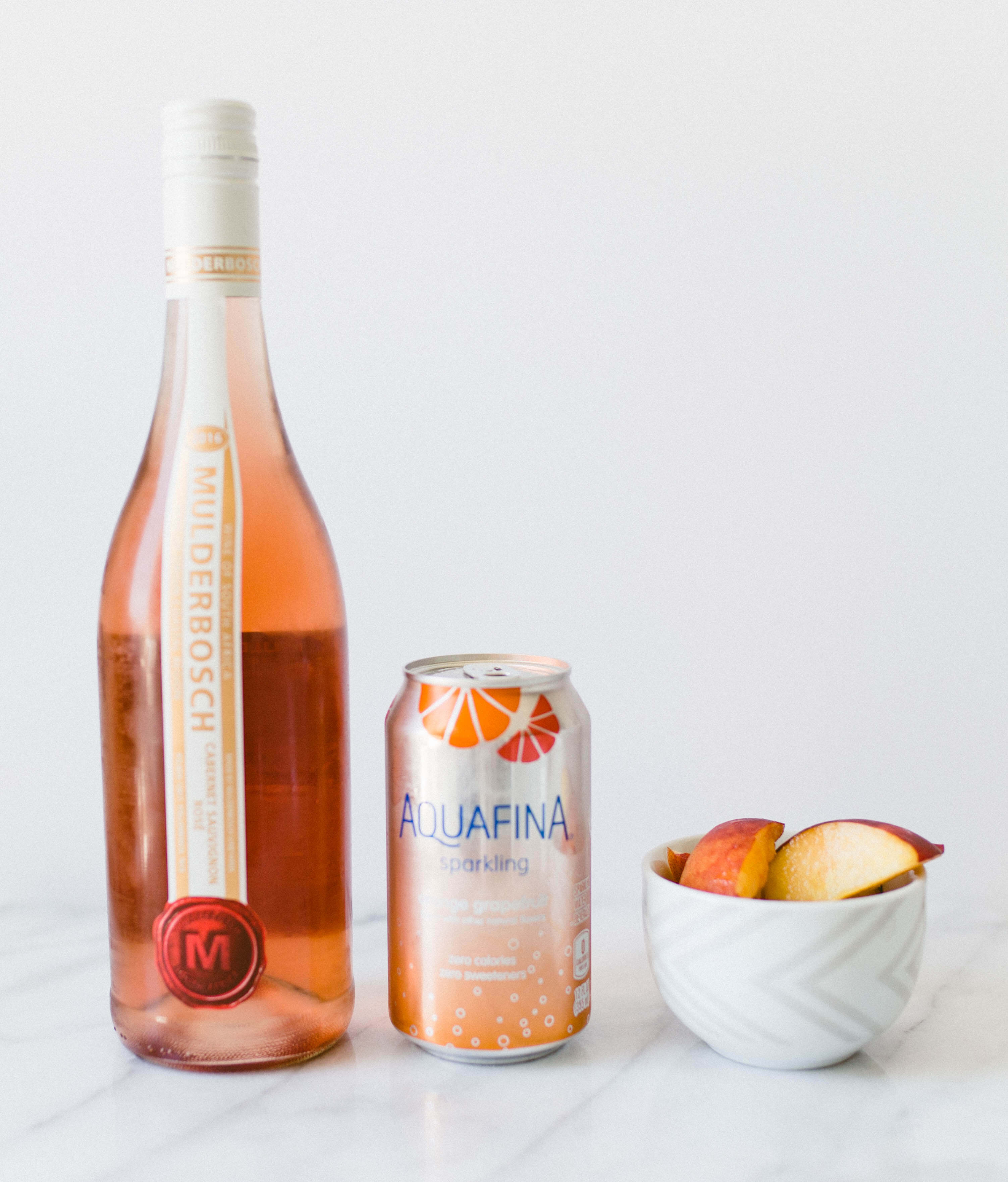 Here's what you need: 
Cute cocktail glass (ours are from H&M!)  filled with ice
Your choice of rosé wine
First, add half a cup of rosé to your glass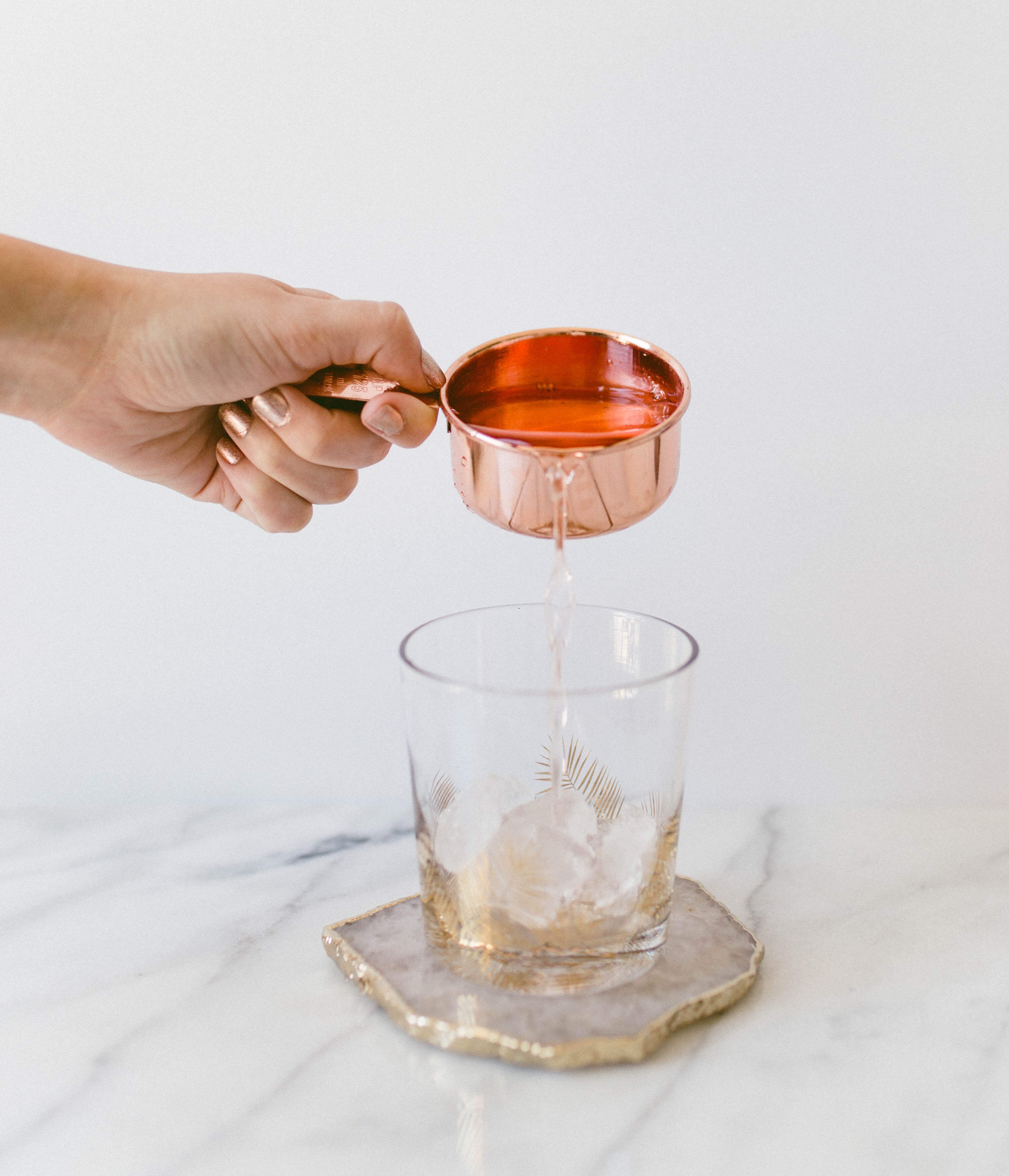 Next, add half a cup of sparkling water to your glass.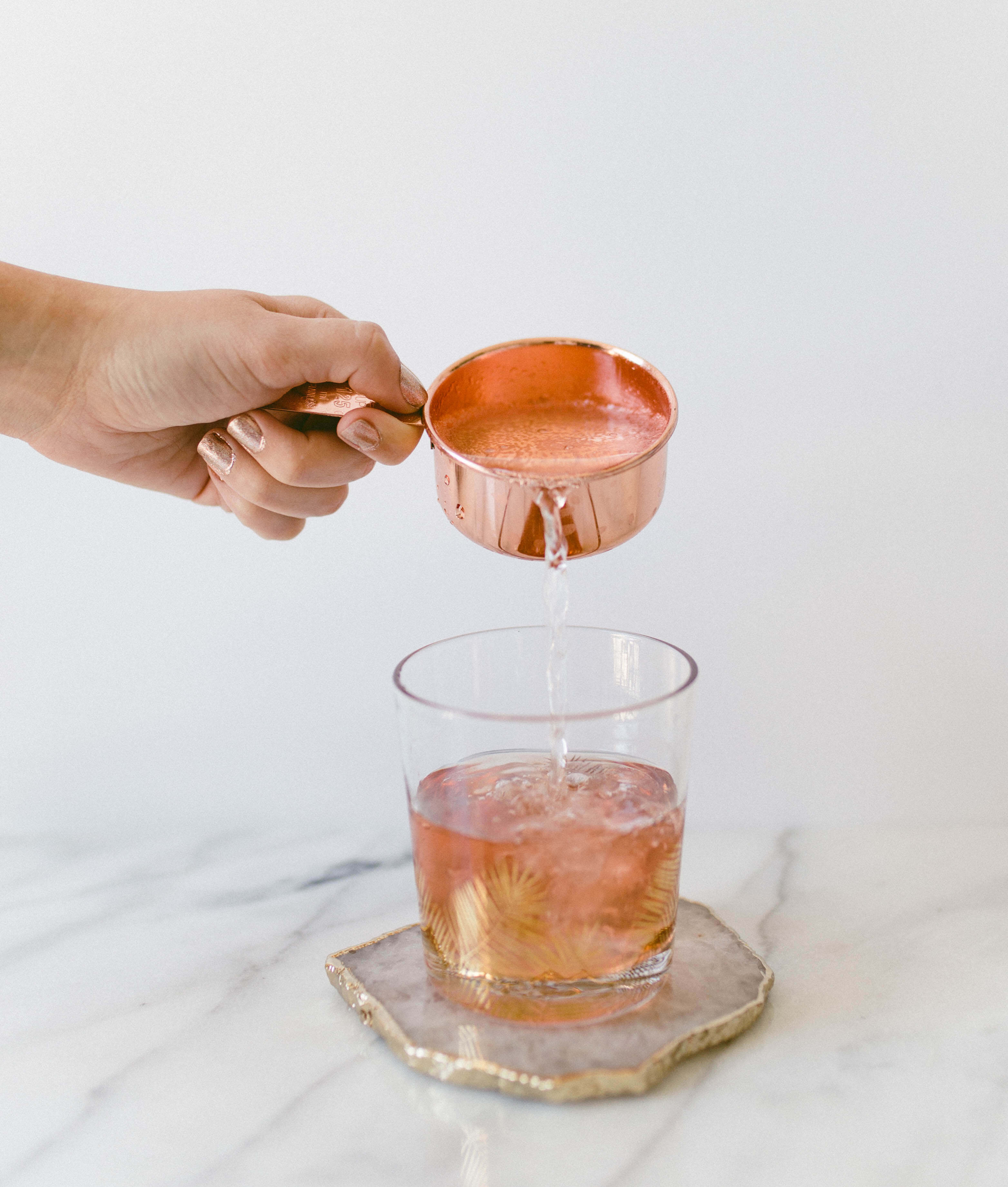 Last, garnish with peach slices! And be sure to eat them when you're done with your drink 🙂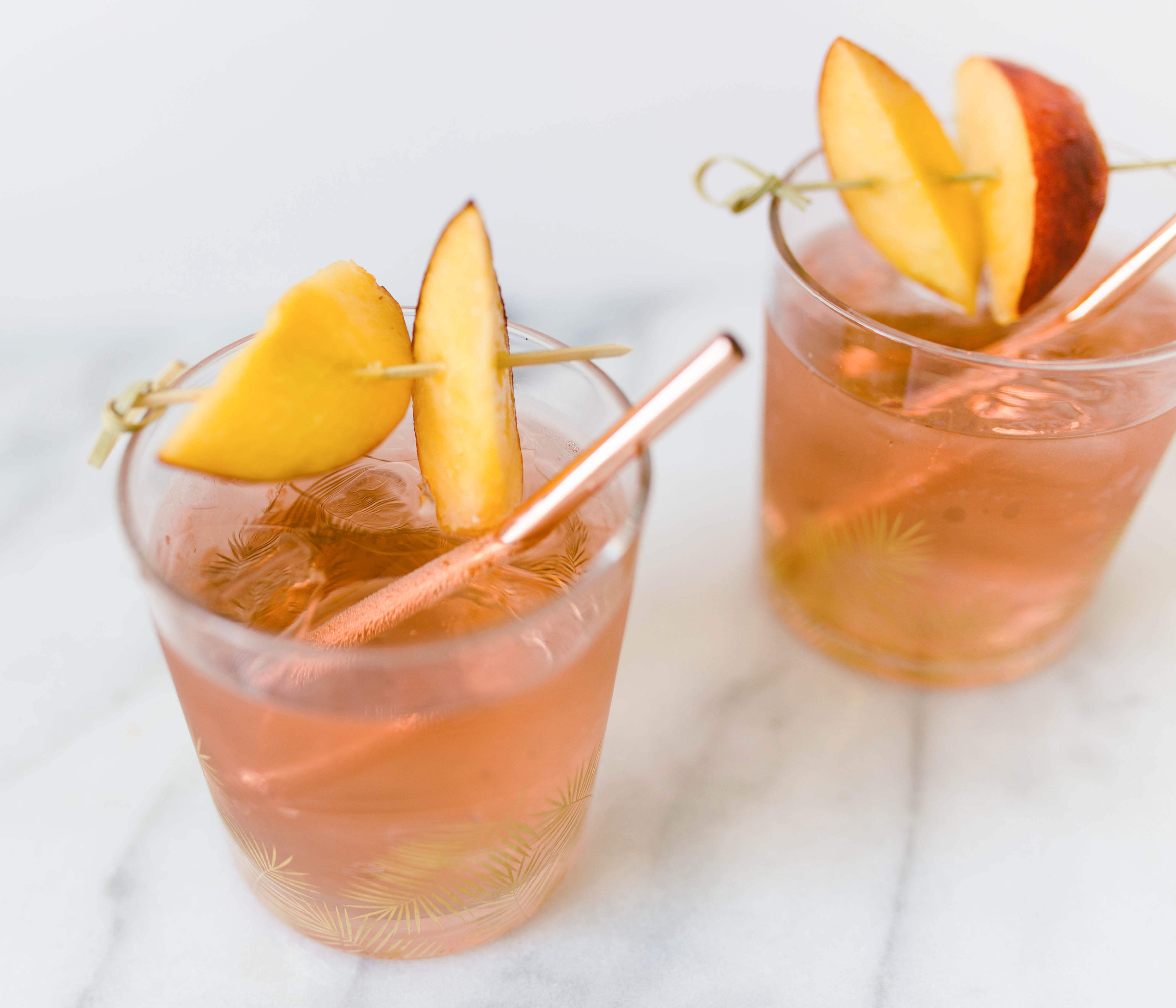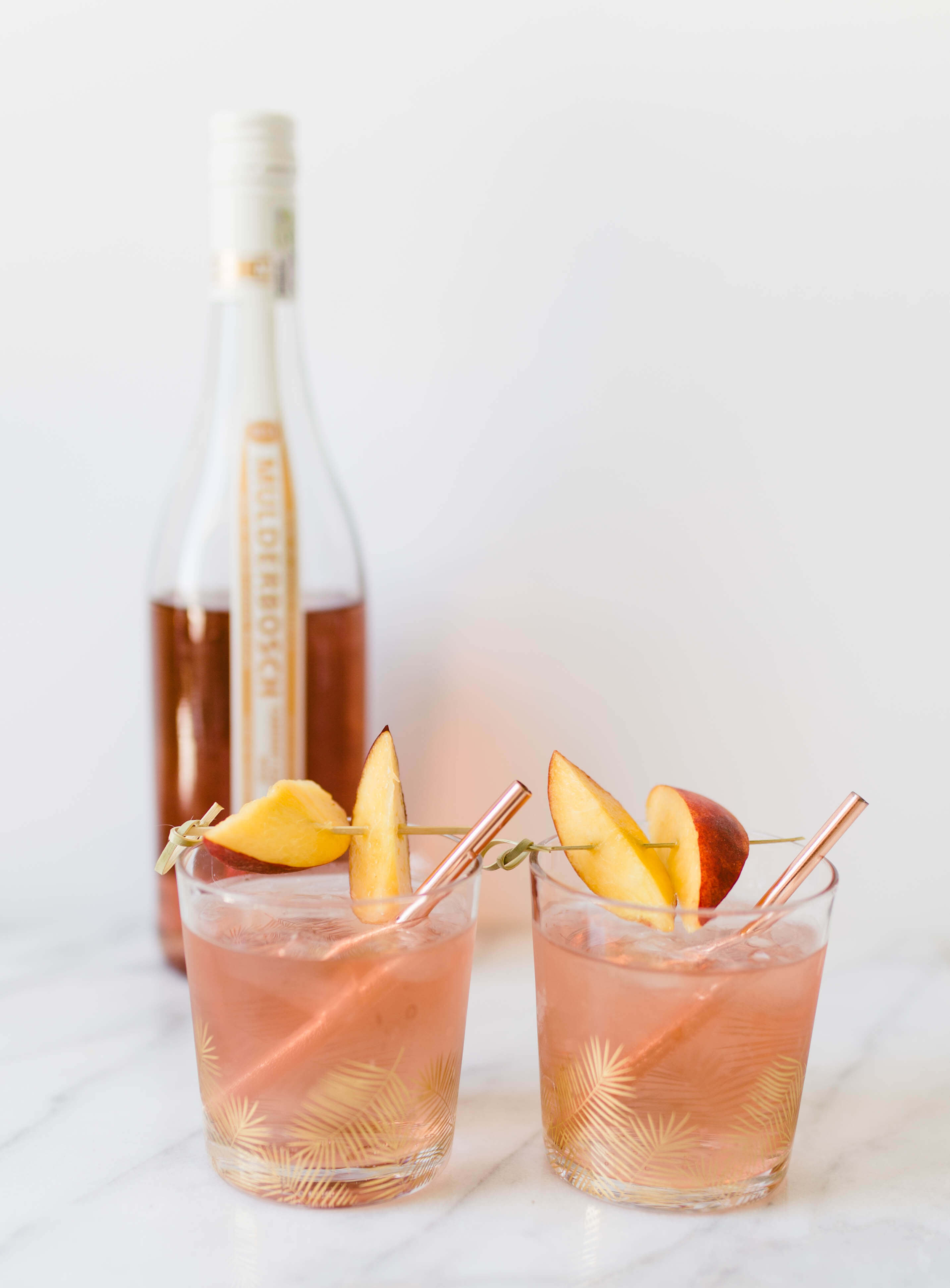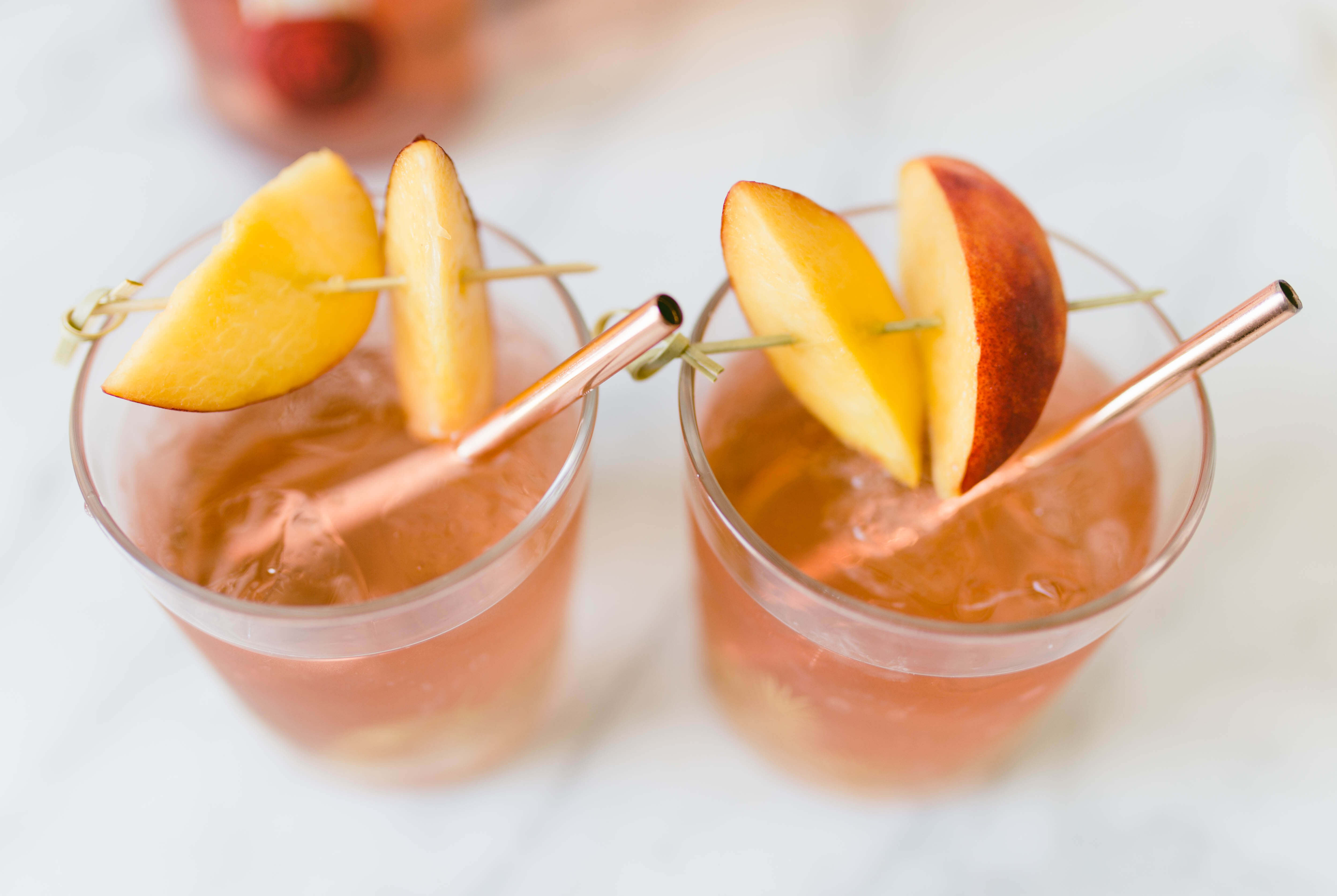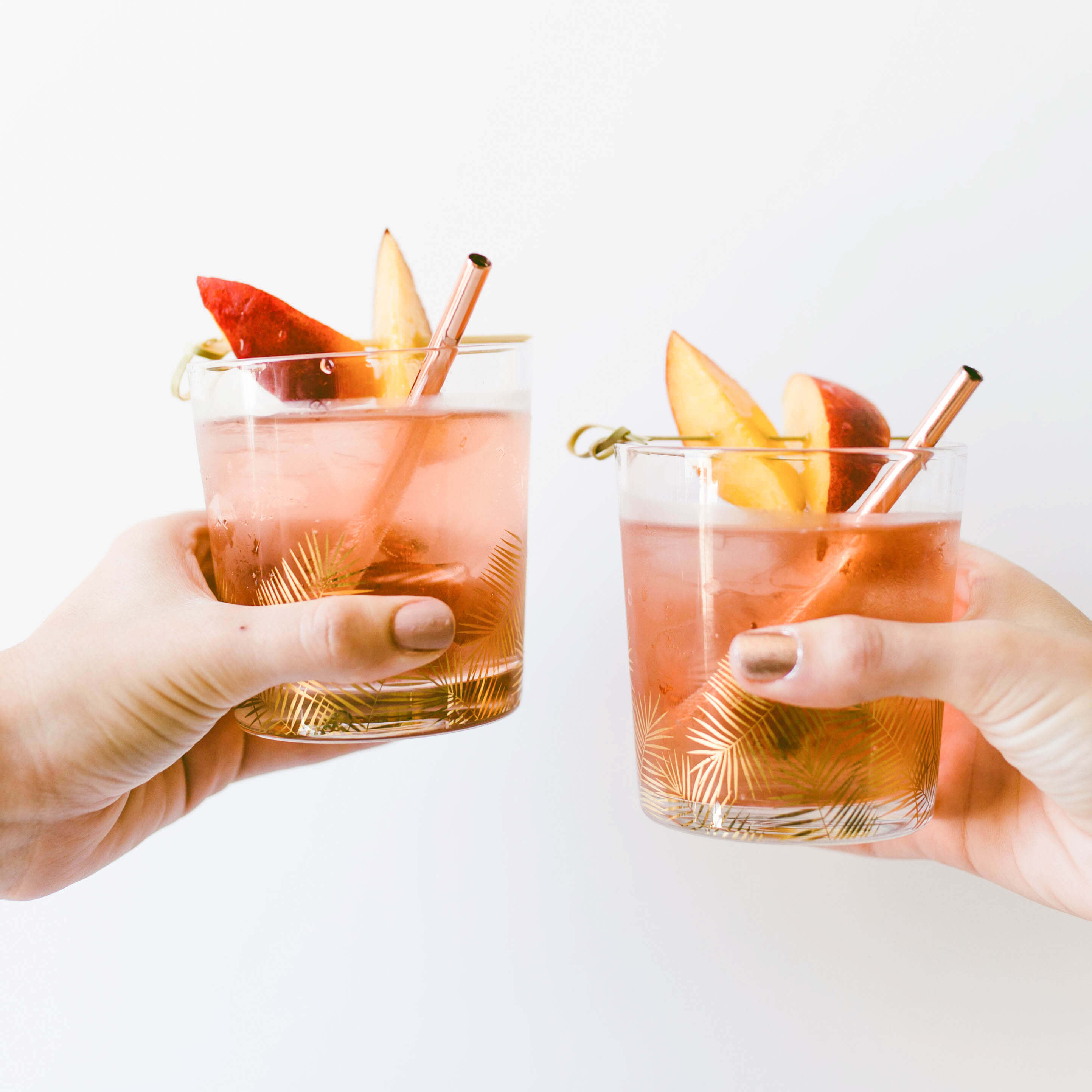 Super easy, right? What's your go-to summer cocktail?!
xx, Britta