It's the absolute worst when you find your nice sunglasses in the bottom of your bag completely scratched. Sometimes you don't think about it and just throw them in there on the go, or if you're like us, you don't have a suitable case.
Carli and I have had this problem all summer. We've had fabric sunglass cases in the past that just don't stay on our sunglasses. So we decided to take matters into our own hands and make our own sunglass cases.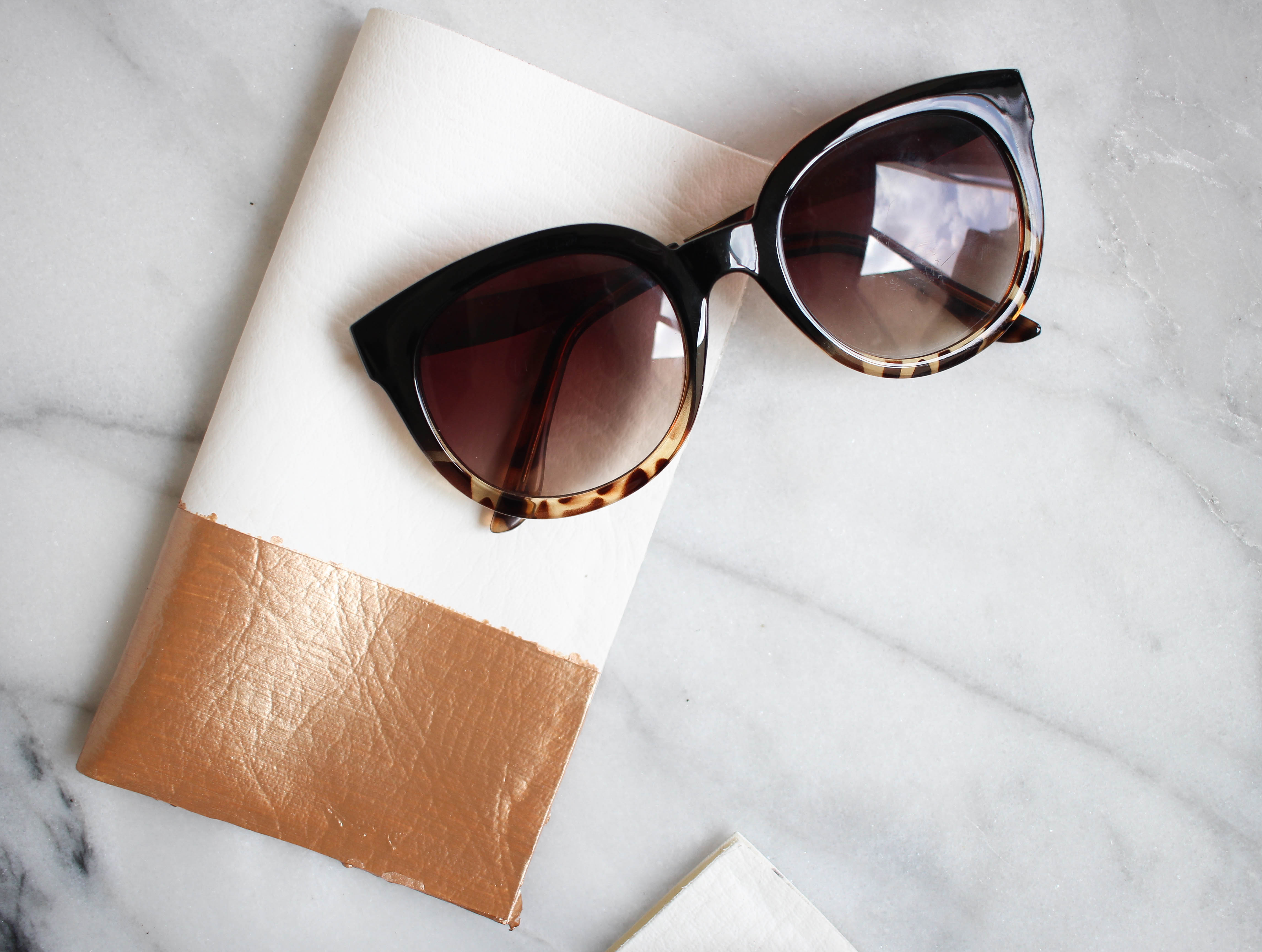 As you probably already know we love Hobby Lobby. Yes, Michael's will always be the OG craft store, but Hobby Lobby is a DIYrs dream store. They literally have everything! We often take trips to Hobby Lobby to find inspiration. On a recent trip, we decided to skim the fabric section, since we have never really used fabric in our crafts (we really need to learn how to sew). We stumbled upon some amazing white faux leather we knew we had to have.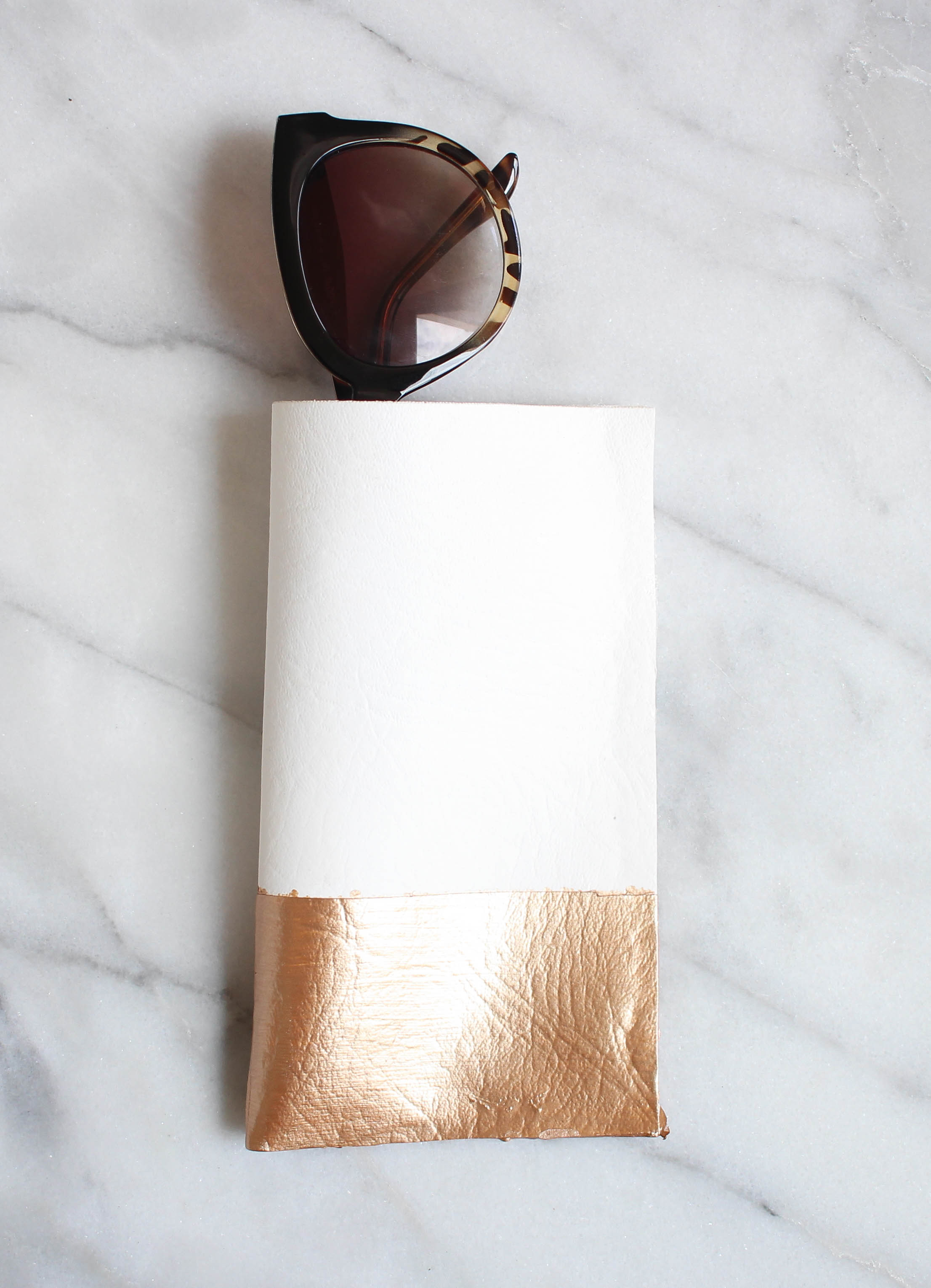 Later on, when we decided to make our own sunglass cases we knew that the faux leather would be the perfect medium for this project. It's stiff enough to keep the sunglasses snug and not to mention it's stunning! Then we, of course, took our trusty Martha Stewert Metallic Paint (our dedication to this paint runs so deep) and got to work!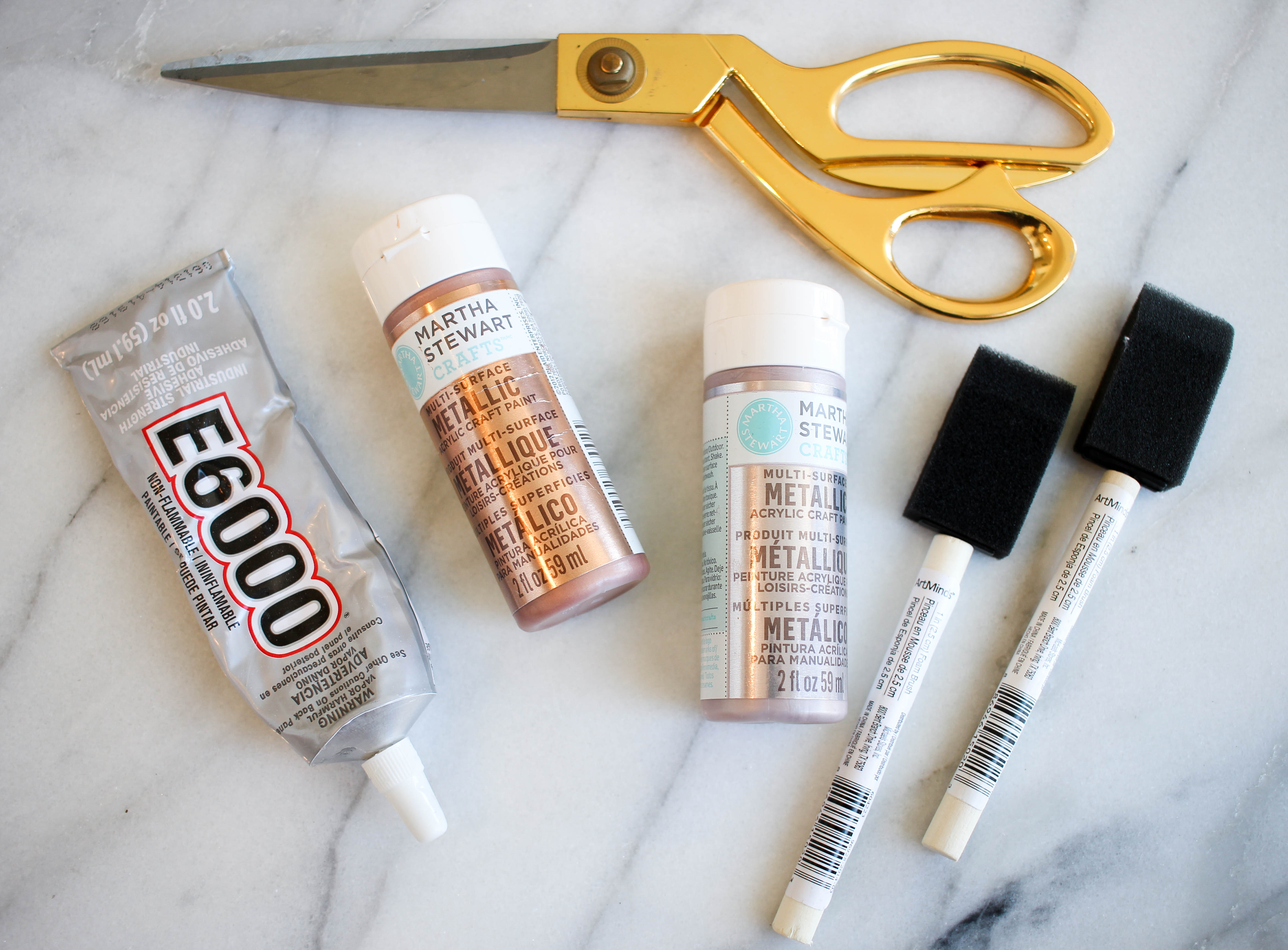 Supplies: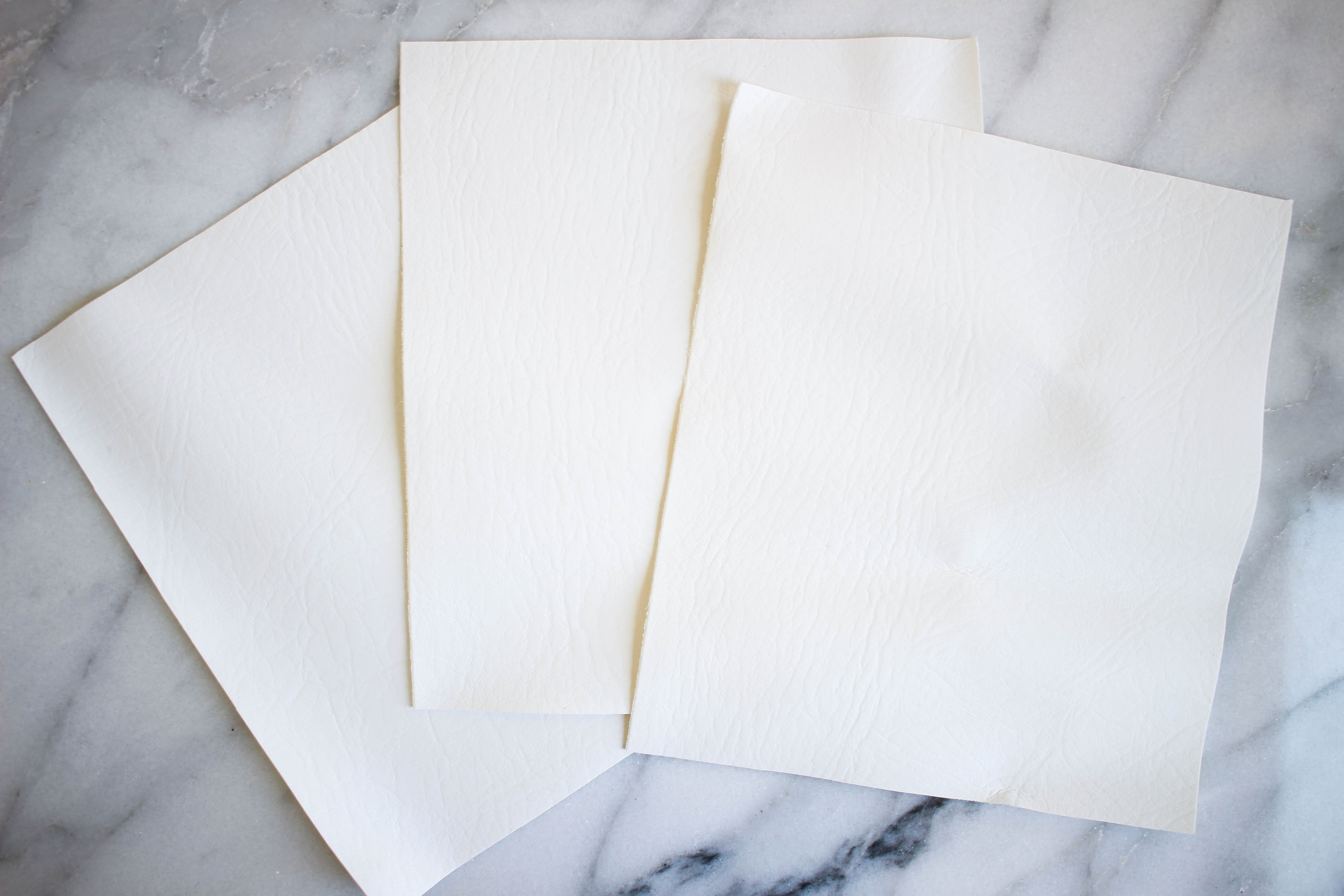 Directions: 
Measure a 6.5″x 7.5″ leather square, trace it, and then cut it out
Glue the edges using some E6000 glue. Once it's dry trim the edges if any glue spilled through
Using your painter's tape, tape off the end of the case on both sides
Using a sponge, paint three layers or rose gold paint on each side of the case. Make sure to allow the paint to dry completely before your add another layer of paint.
Peel off the painters tape and you're good to go!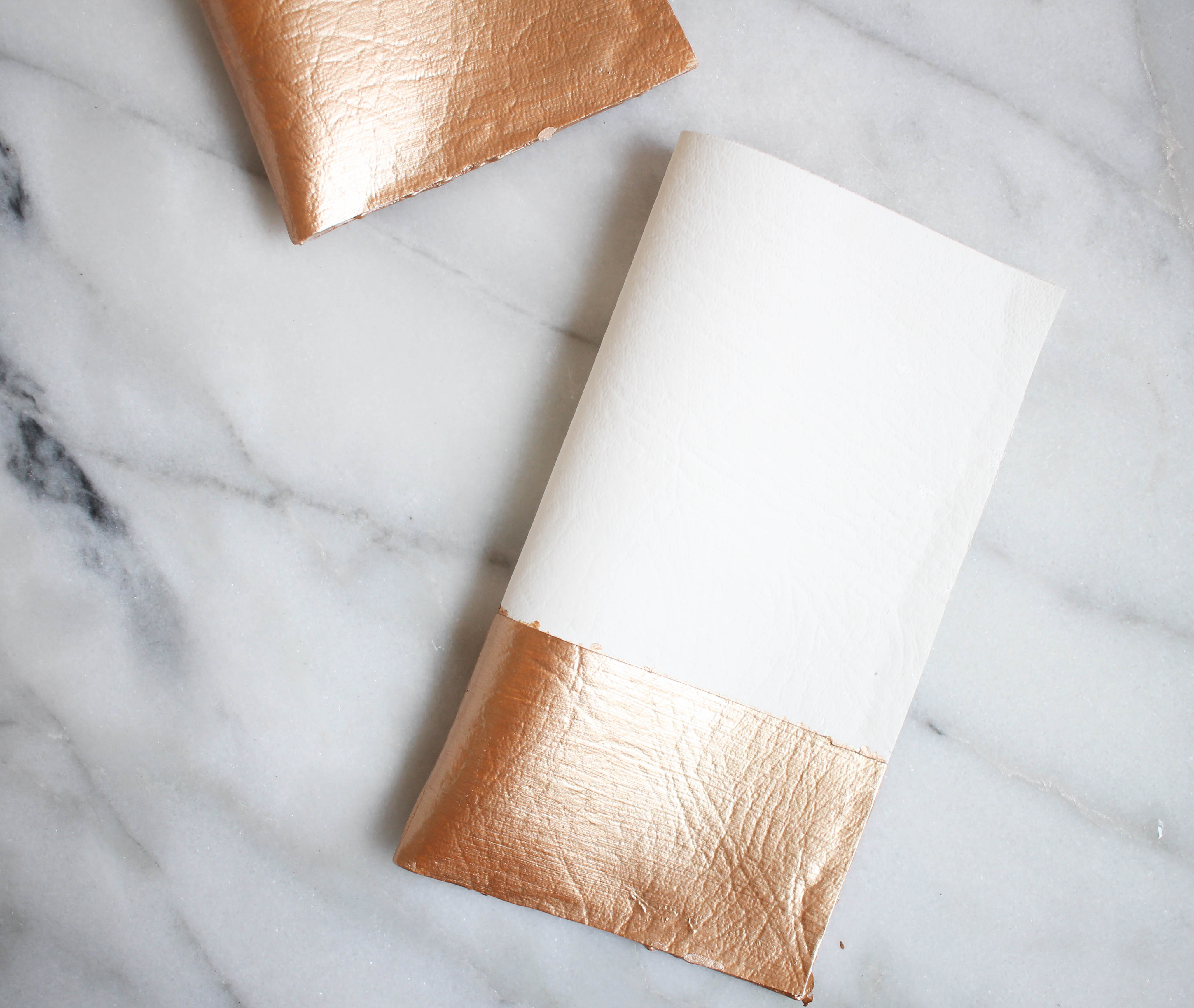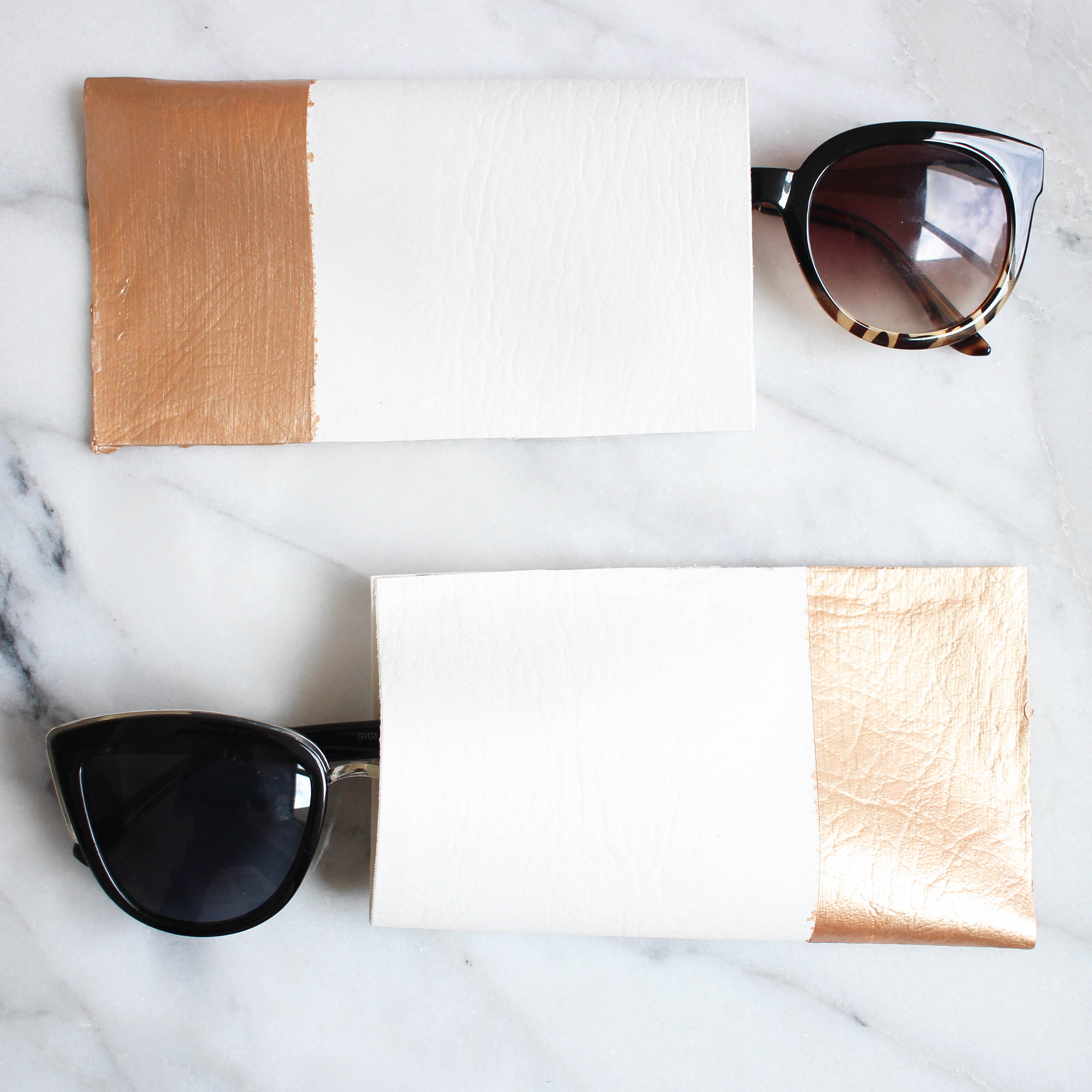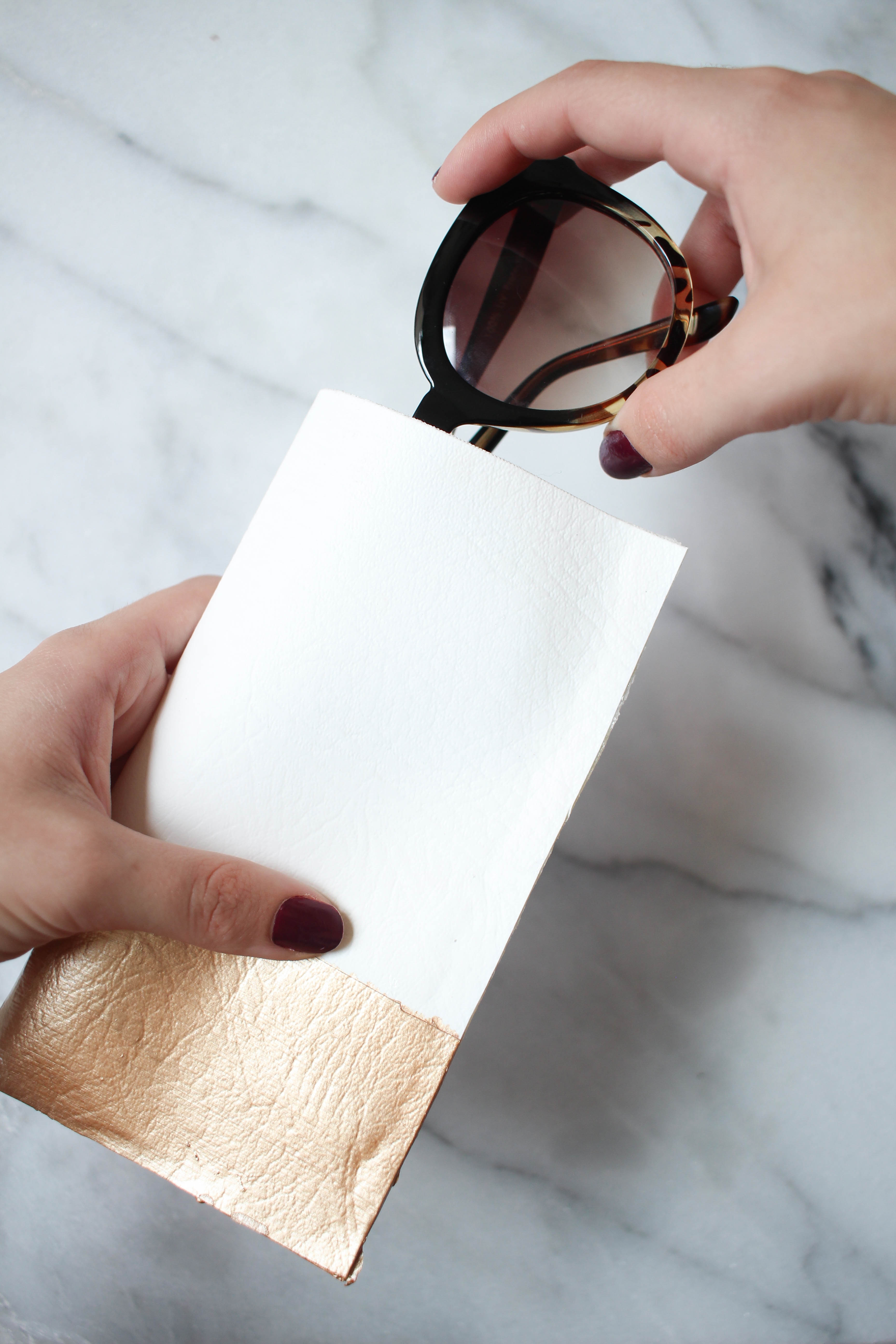 How do you keep your sunglasses scratch-free?
xx, Britta