If you can't tell, I'm really into clay projects lately. Clay is such an affordable, versatile medium, I just love it.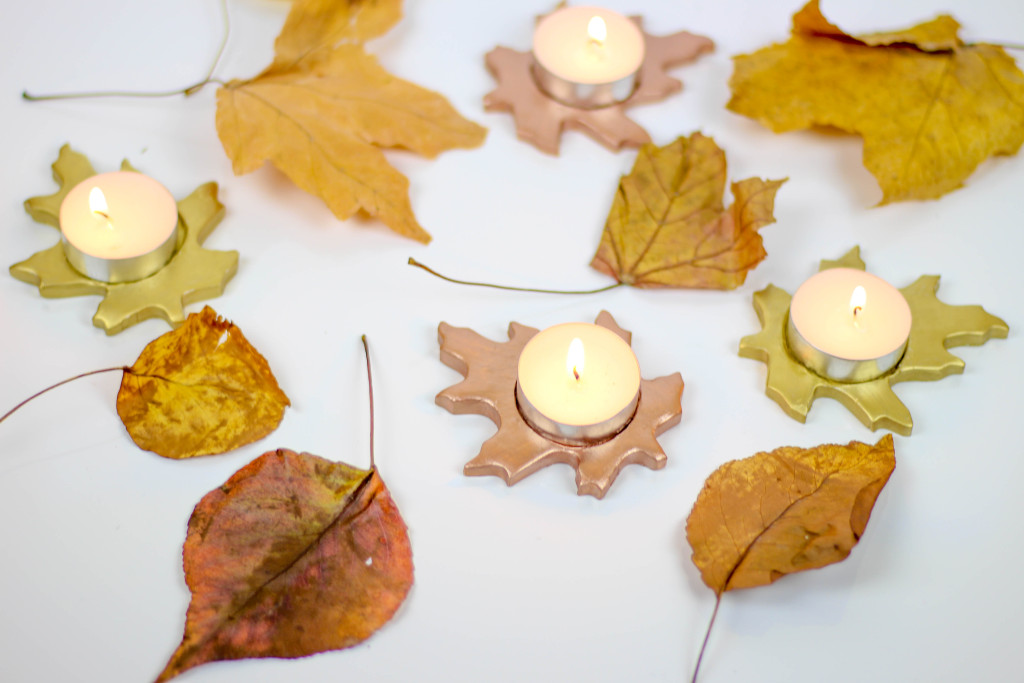 I love the idea of decorating our Thanksgiving table with votive candles. Votive candles are pretty in and of themselves, but I wanted to make them more decorative. So that's how this metallic maple leaf votive candle holder idea was born! I haven't seen anything like this in stores, so I like that it's a unique votive holder!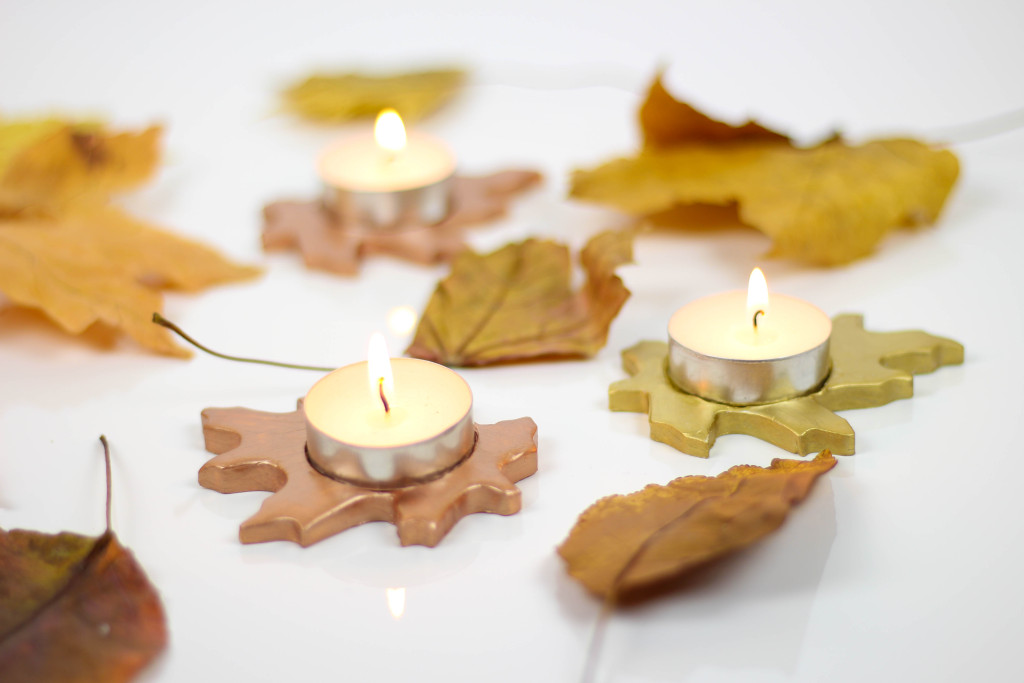 What you will need…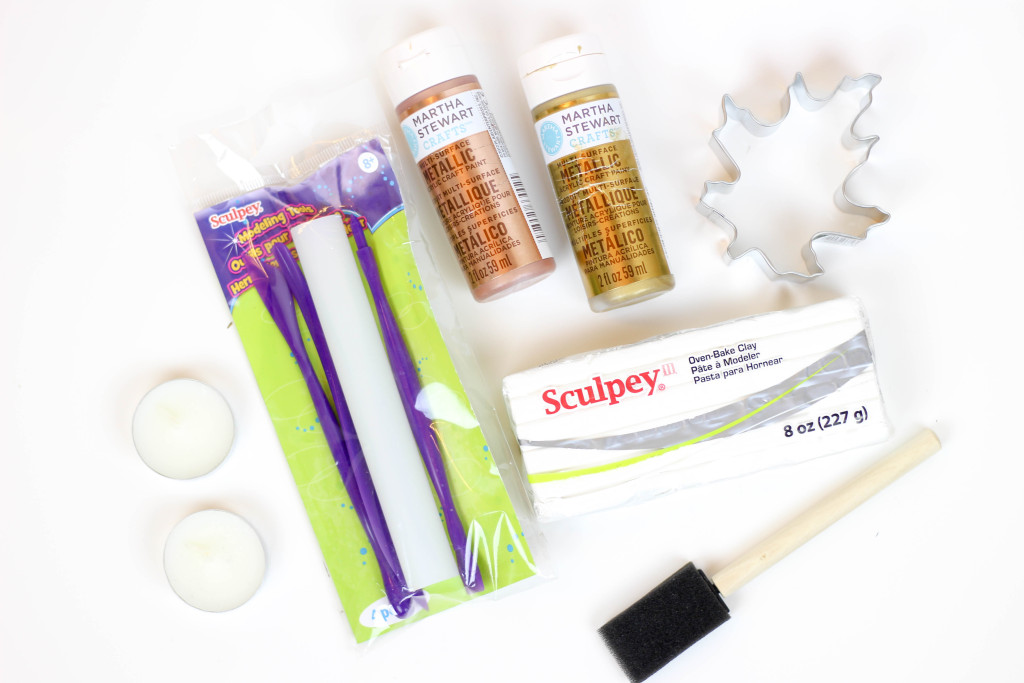 Metallic paint (I used gold & copper). Or you can use a gold leaf pen.
A plastic or acrylic clay rolling pin
Clay tools for scooping (I got this clay tool kit that had a rolling pin & scraping tools)
Wax paper
Sandpaper
A baking sheet
A 1″ foam brush or small paint brush
Directions:
Take a piece of clay (about 1/4th of the block) and lay it on a piece of wax paper
Roll out the clay until 1/4th of an inch thick
Use the cookie cutter to cut out a leaf from the clay
Turn one of the votive candles upside down and press into the center of the leaf cutout so it makes an indent. Use one of the flat head clay tools to scoop out the clay within the circle. You don't have to scoop out a lot, just enough so that the votive will fit in the indent without falling out.
Repeat 4 times
Place all the cutouts on a baking sheets
Follow the packaging for baking instructions
Use sandpaper to clean up the edges
When they're cool, use a small paint brush (or a foam brush) to paint a few coats of metallic paint (2-3 coats). I started to use a foam brush, but switched to a paint brush and felt it worked better. If you use a gold leaf pen, you only need one coat!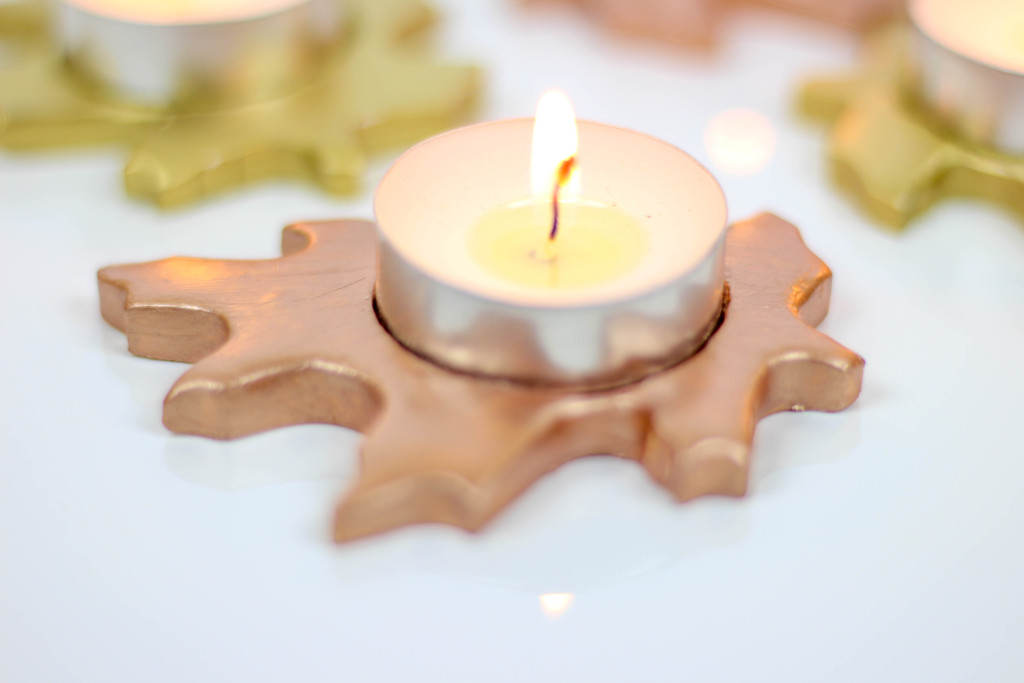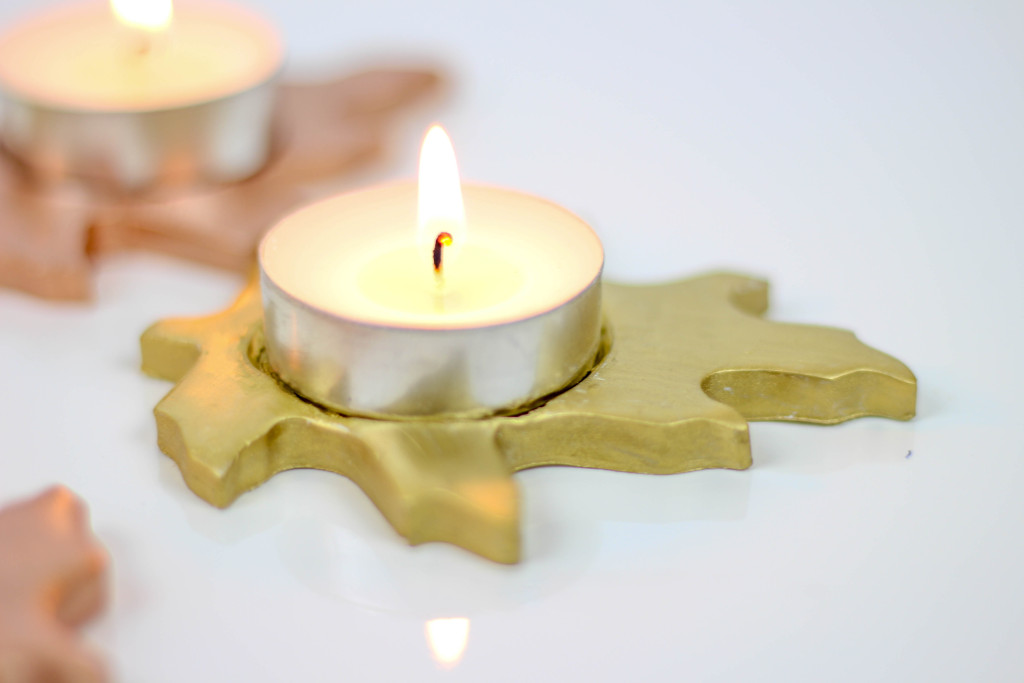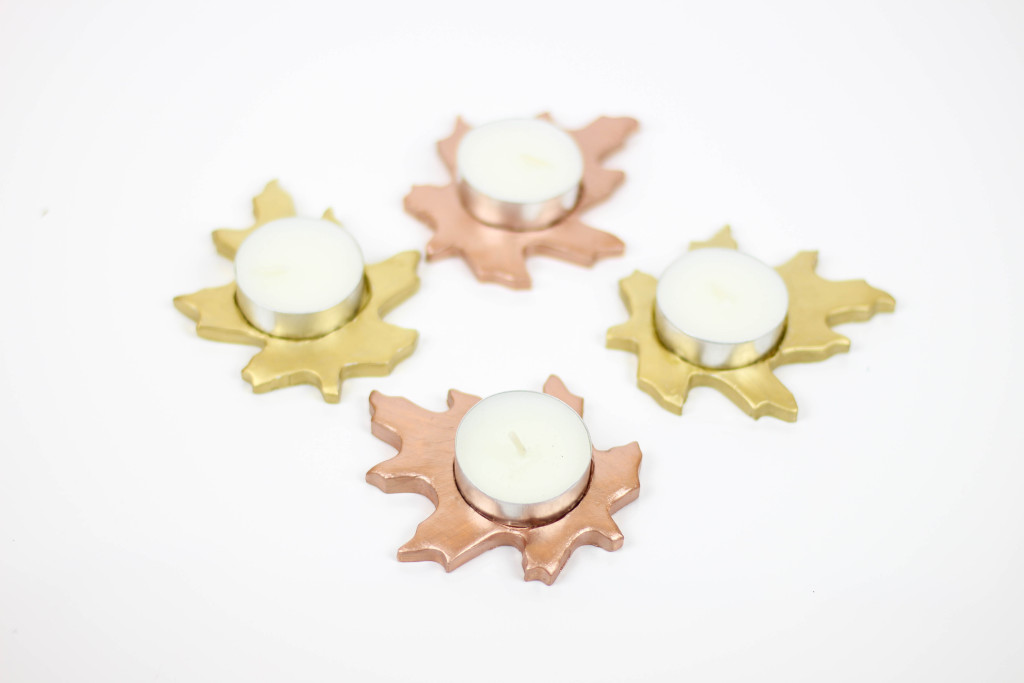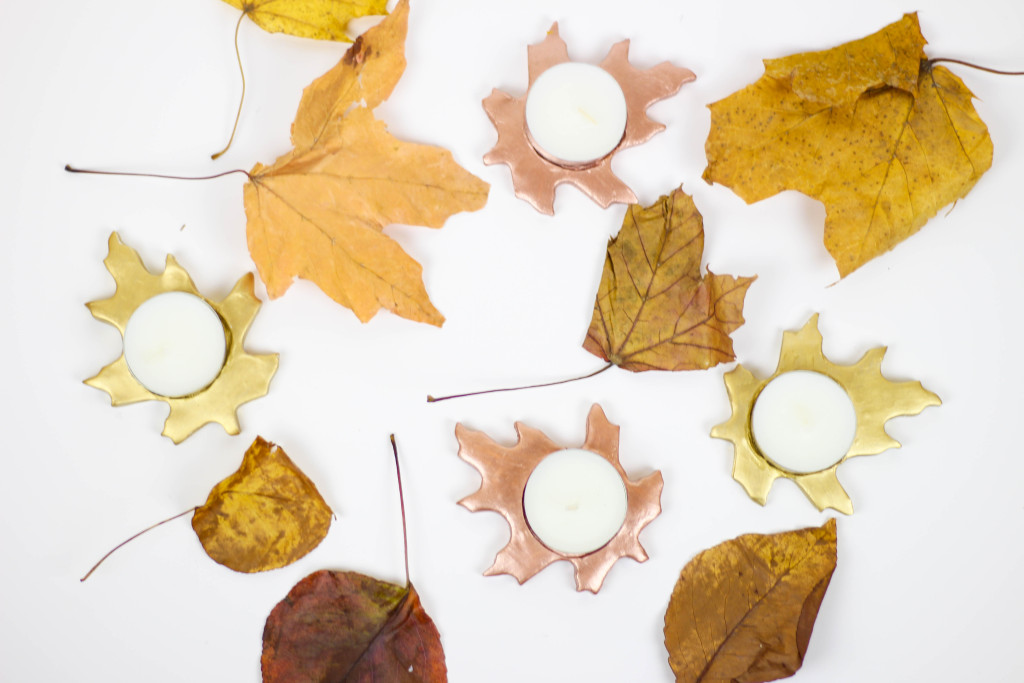 What do you like to decorate your Thanksgiving table with? Let me know in the comments below!
xoxo Carli