Even though we're not going back to school we truly love this time of year. If you've seen You've Got Mail (favorite movie BTW) you know the part where Tom Hanks says "Don't you love New York in the fall? It makes me want to buy school supplies. I would send you a bouquet of newly-sharpened pencils if I knew your name and address." How true is that statement? We'll probably be 80 years old and still get giddy when the school supplies make their way into Targets across America.
This year we wanted to make a fun DIY for those of you going back to school. It can be hard to get back into the groove of balancing work, school, and a social life. One thing that always helped us stay grounded and happy was to surround ourselves with positive words. It may sound silly but when you read an inspirational quote it's impossible to not feel inspired, even a little bit.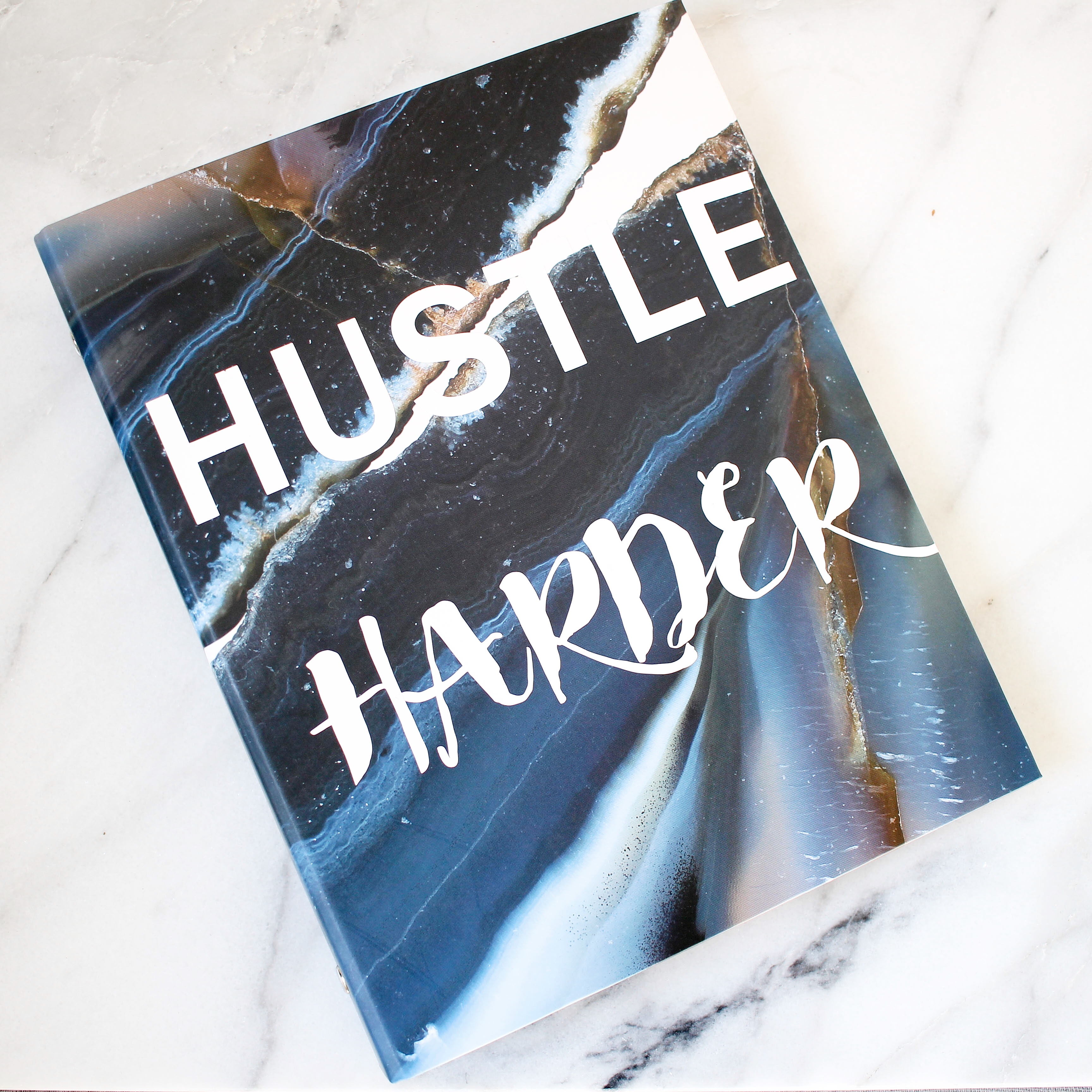 We found some unbranded composition notebooks at Office Depot, and a cute binder from Target. FYI it's REALLY hard to find unbranded composition notebooks. We searched like three stores before coming across these in the CLEARANCE section at the Depot.
Then we busted out our Silhouette Cameo machine to customize our notebooks. The best part about this DIY is that you can gear the quotes to where you are in your life. For us, we are constantly telling ourselves to keep moving forward and push to do even more. So we picked quotes that would help us get there. There are tons of quotes on Pinterest to choose from!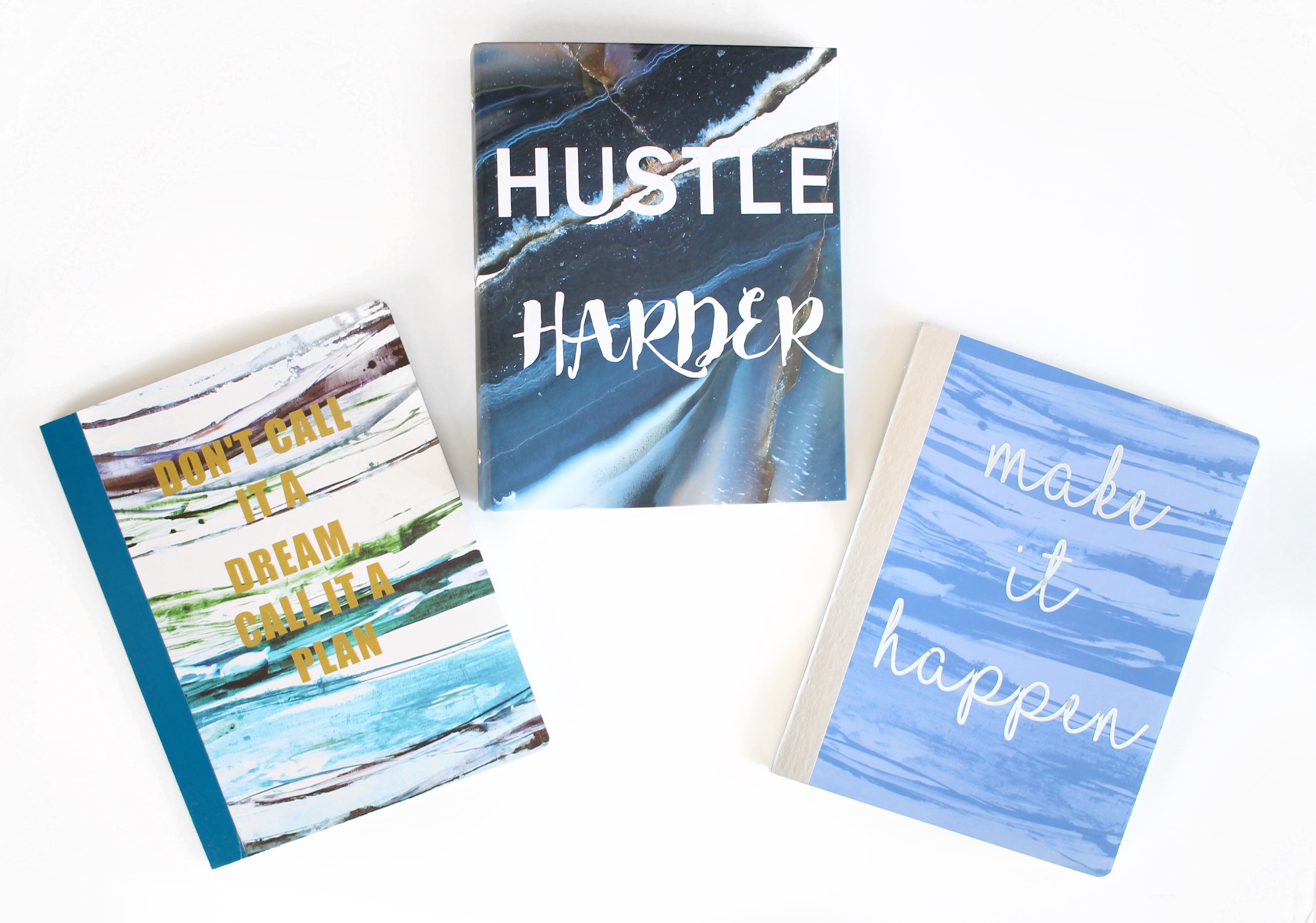 Supplies: 
Unbranded Composition Notebooks & Binders
Flash Drive
Directions: 
Open each file & add them to a Flash Drive
Plug the USB into your Cameo, select the file,  and press cut (make sure you have your blade set to 1 or 2).
Using transfer paper, transfer each quote onto the notebook of your choice.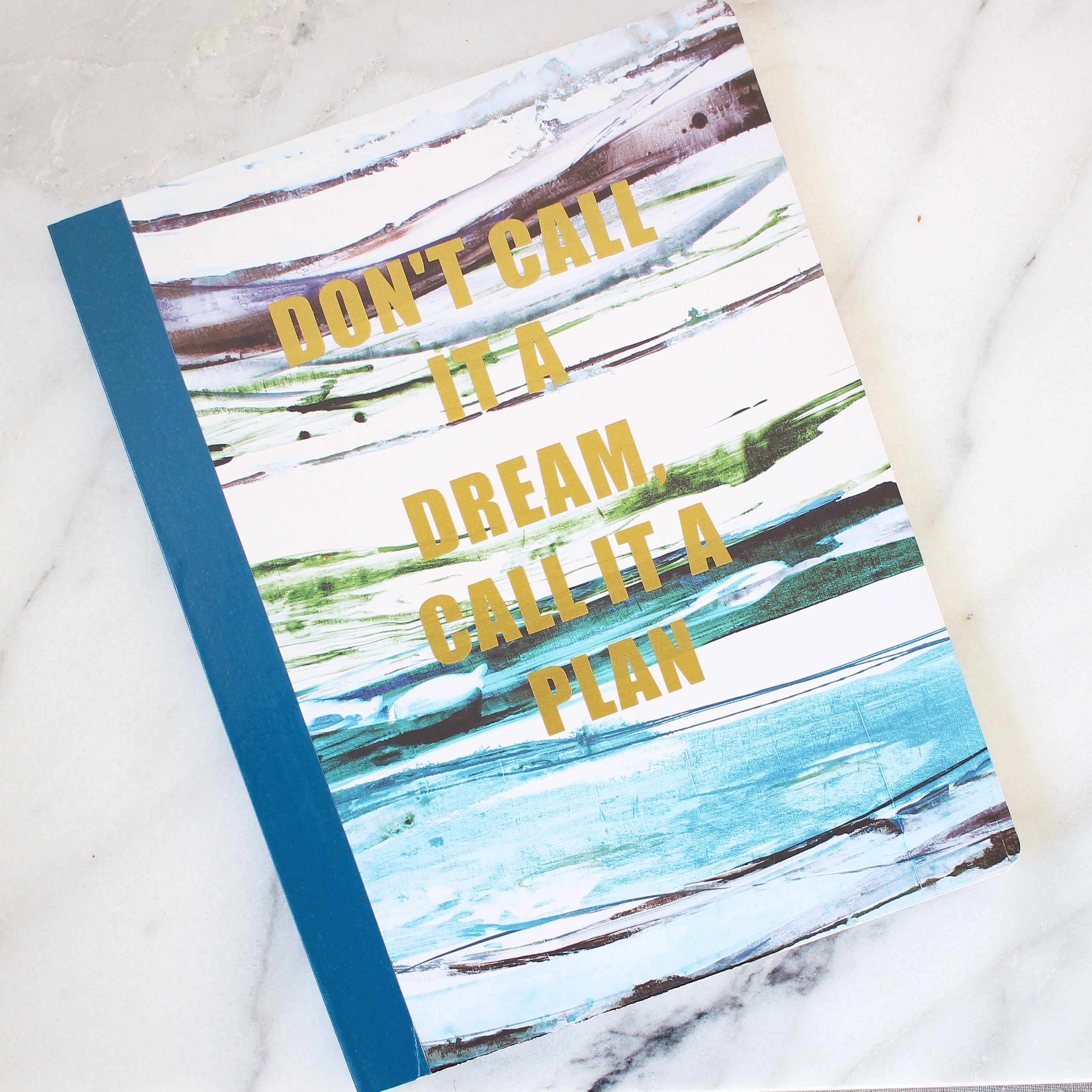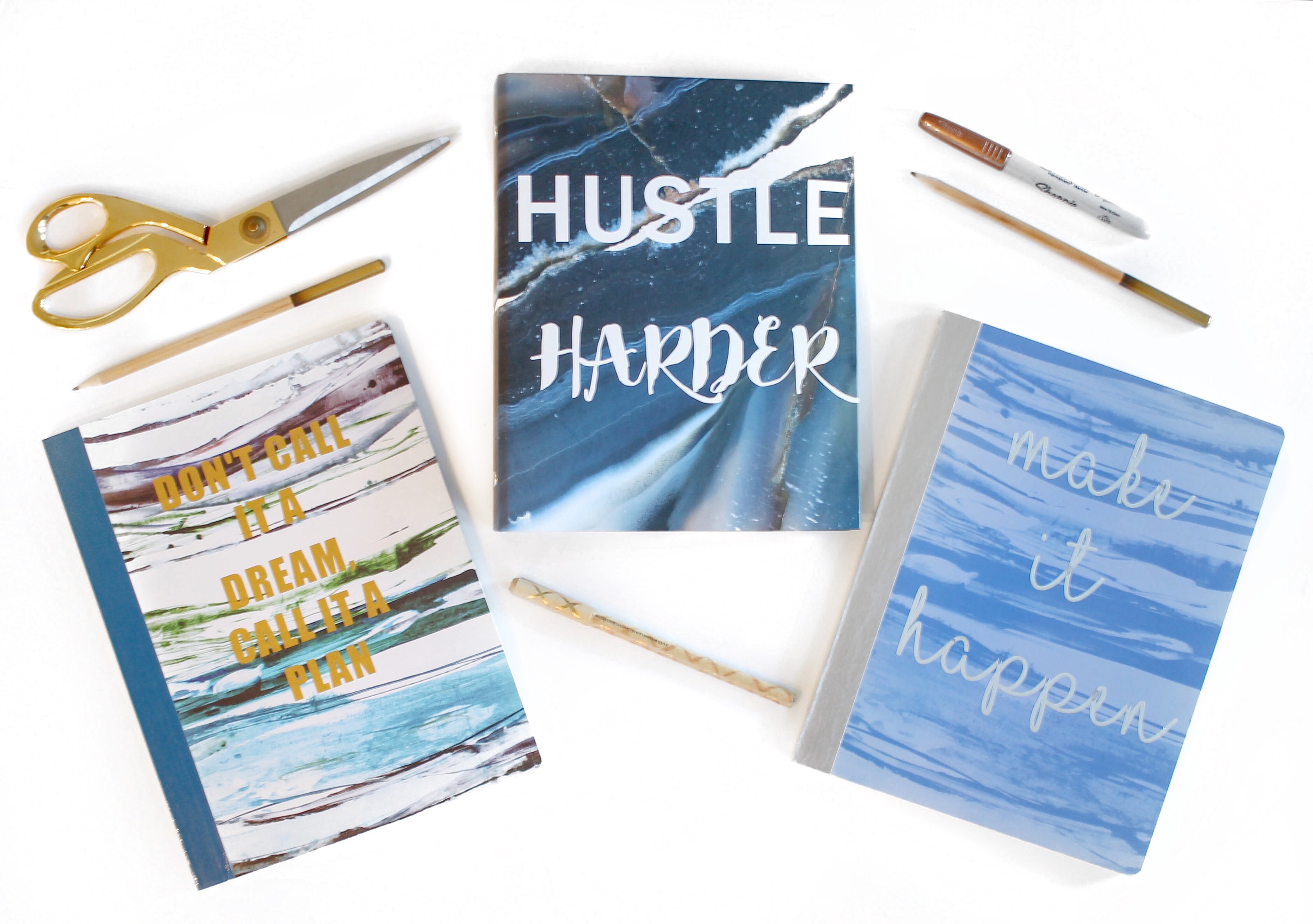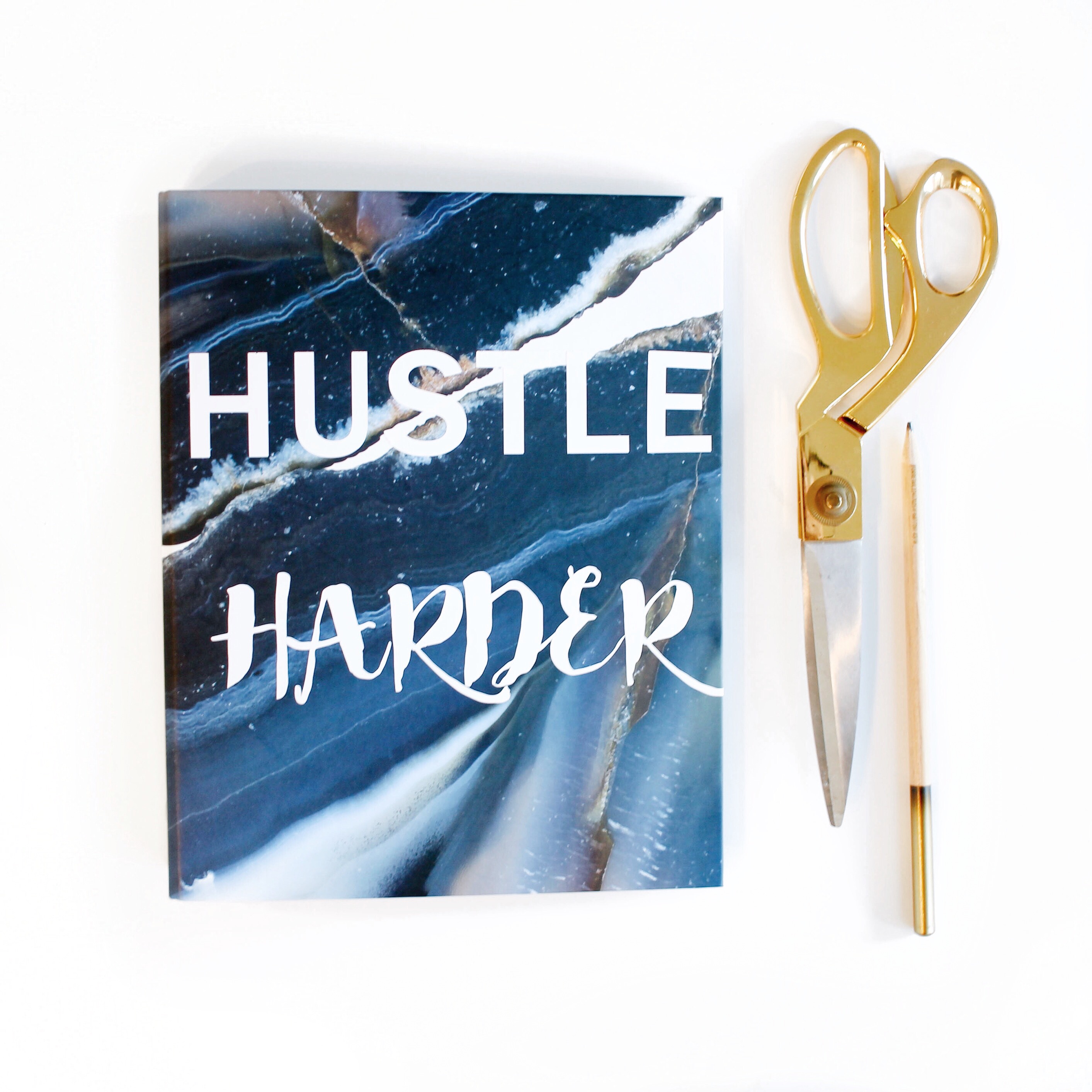 What excites you the most about going back to school?!
xx, Britta