Next stop on the Sweet Eats train is…Cake Monkey Bakery!
We first heard about Cake Monkey when we were at our usual pizza run at Pizza Rev. The Studio City location sold Cake Monkey's signature cakewichs at the register, and somehow we resisted them. We think it's because they are wrapped in tin foil so we never laid eyes on the actual cake. Anyways, the Cake Monkey name was still introduced to us. So when we we heard they were opening a store we were thrilled. Read more about the bakery here.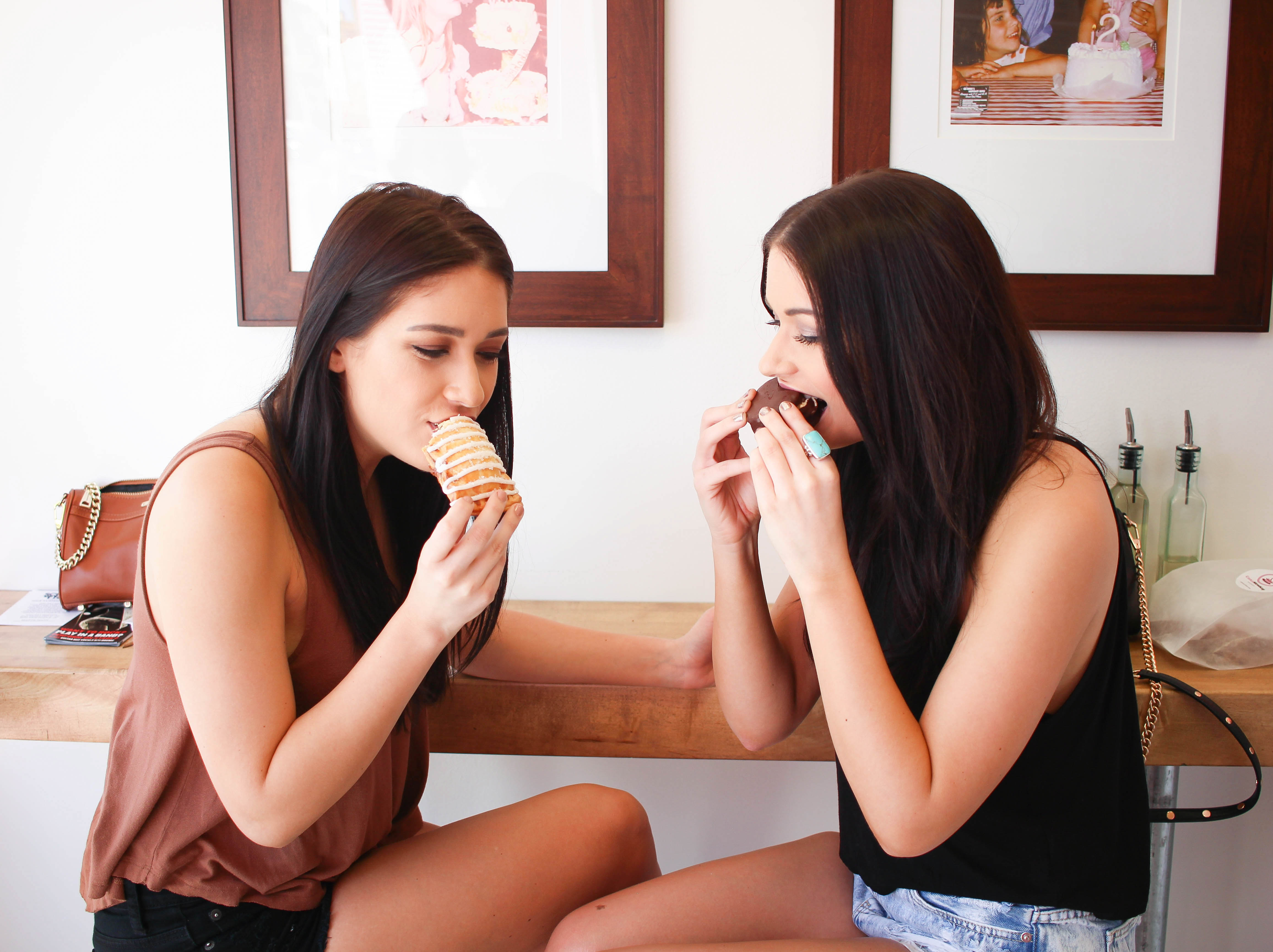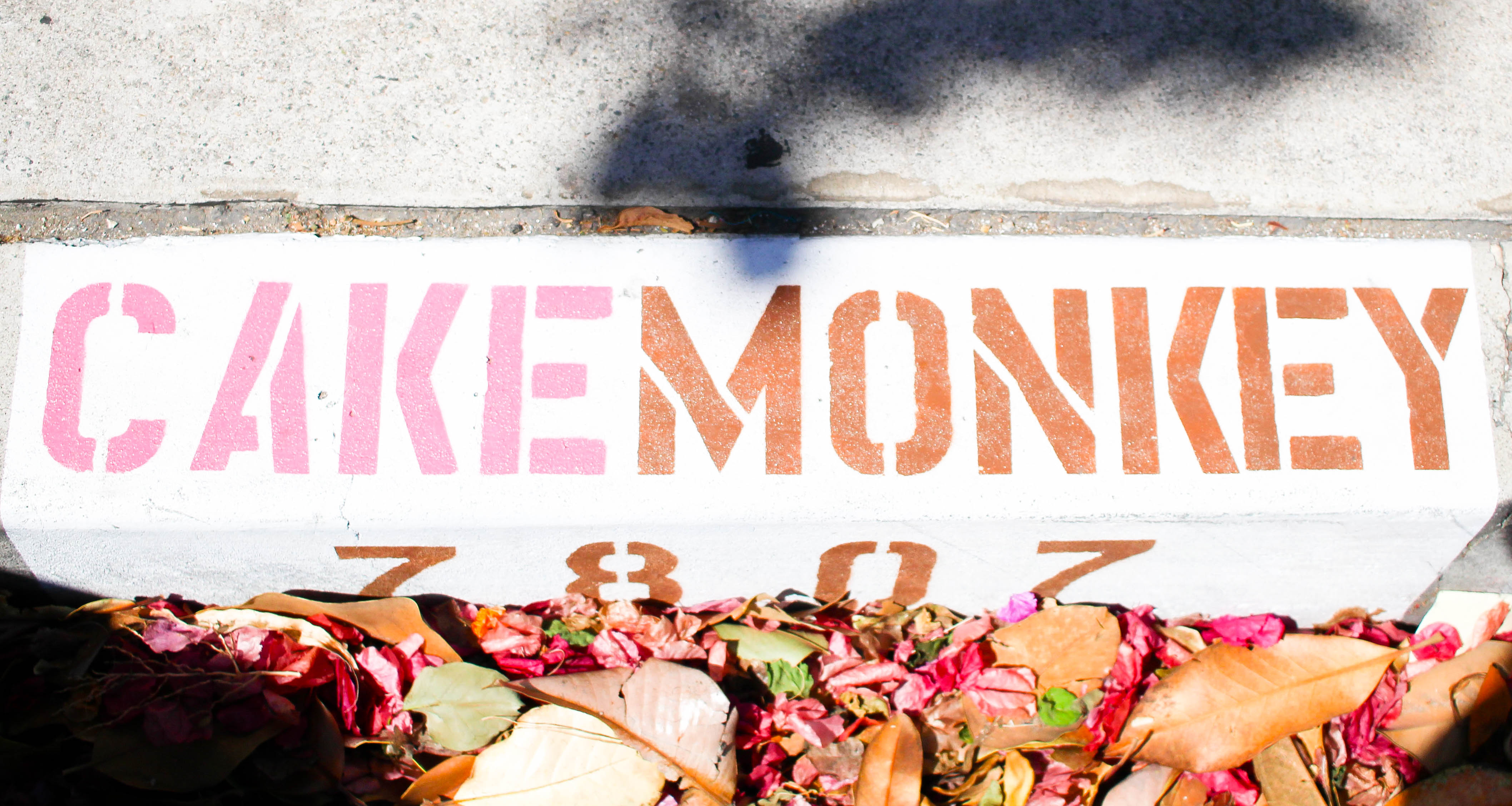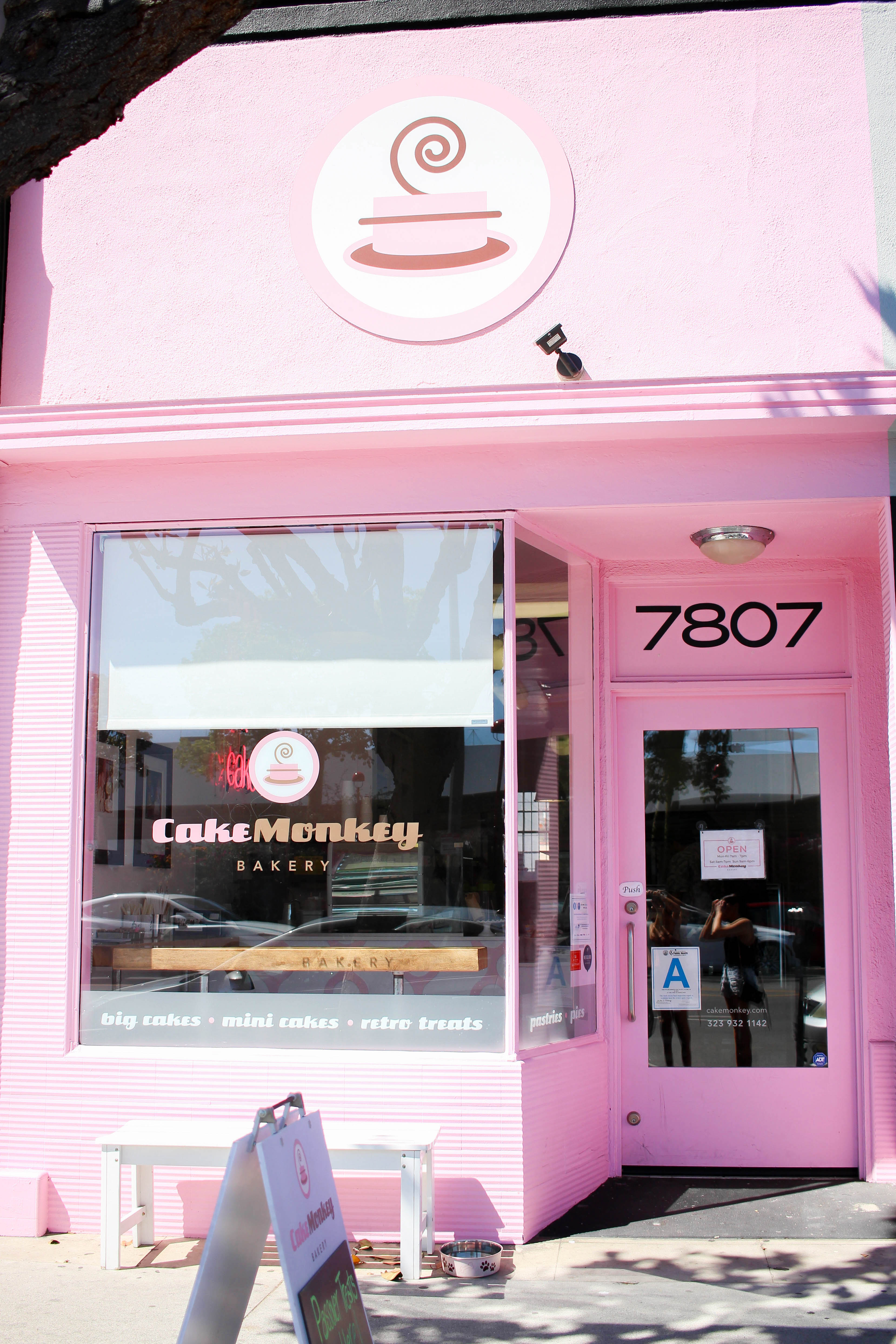 So we have to talk about the storefront itself first and foremost. It's pink! Like the brightest, girliest pink you could think of. What a bold & brilliant move on their part. Since the store is quite small this color draws attention to it. Upon entering the bakery you realize that this place is flooded with natural light. There are a few wooden color-blocked stools to sit at, and a wall decorated with old recipes. So cute! The case of baked goods is definitely the center of attention, as is the adorable neon light above the register reading "enjoy life eat cake."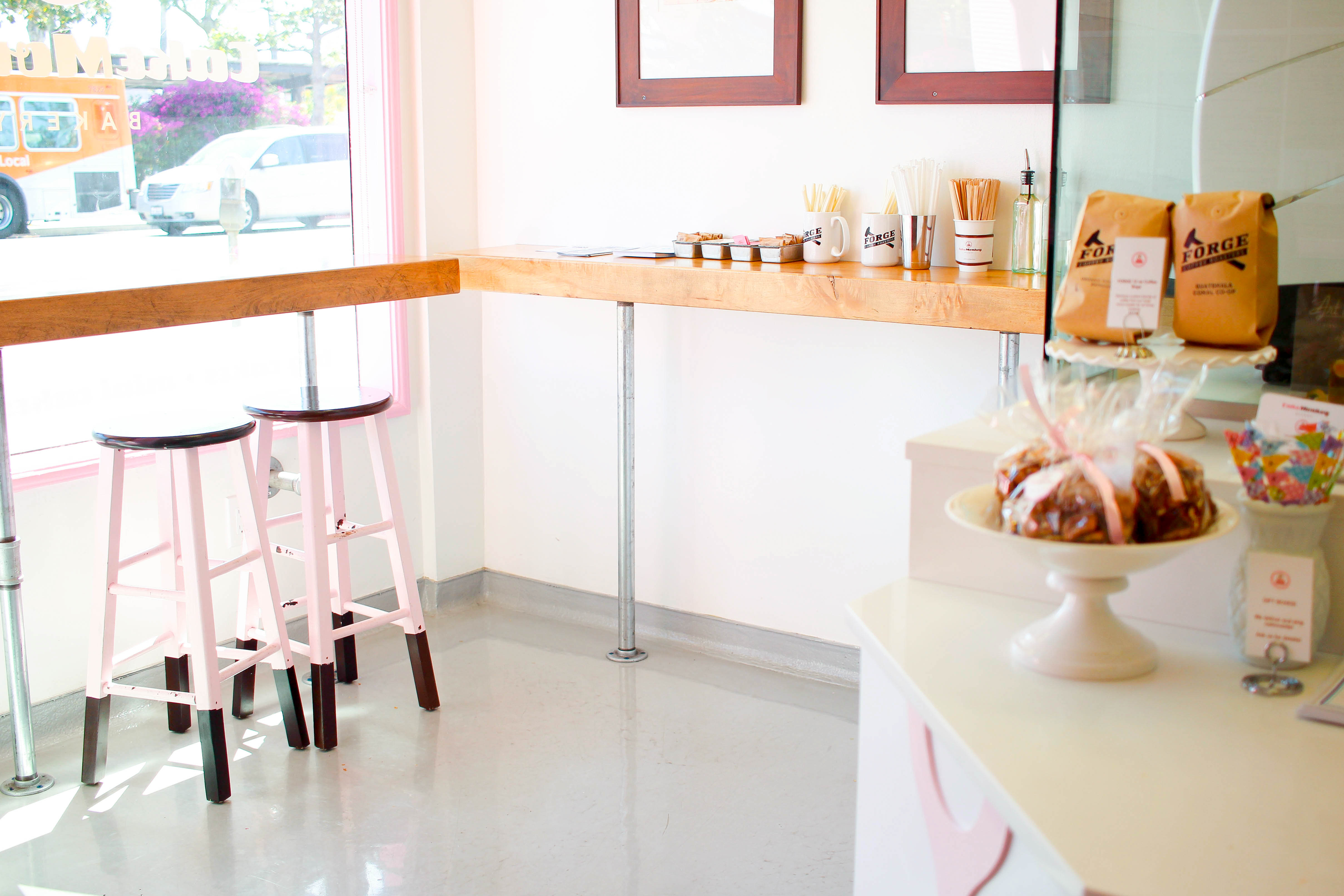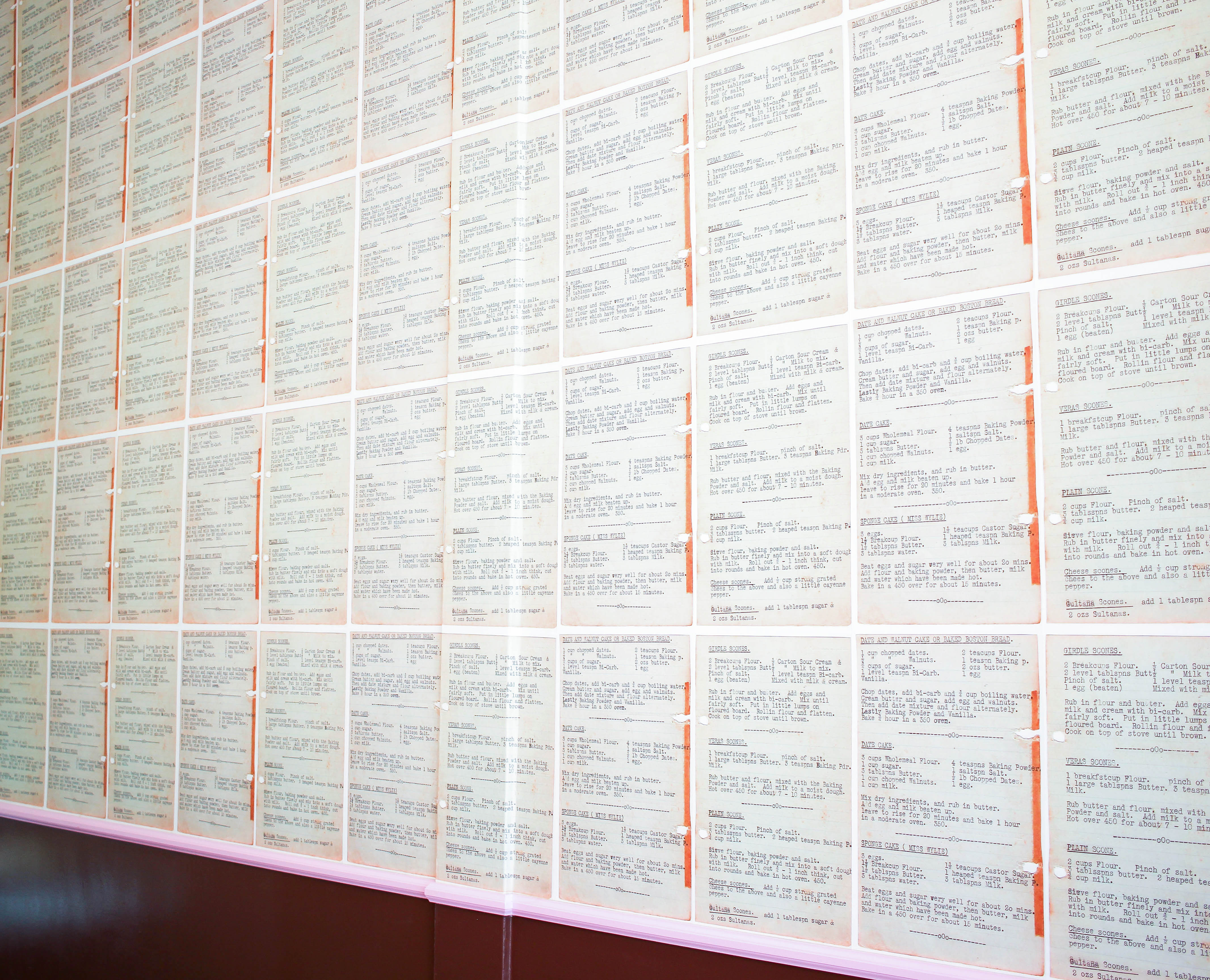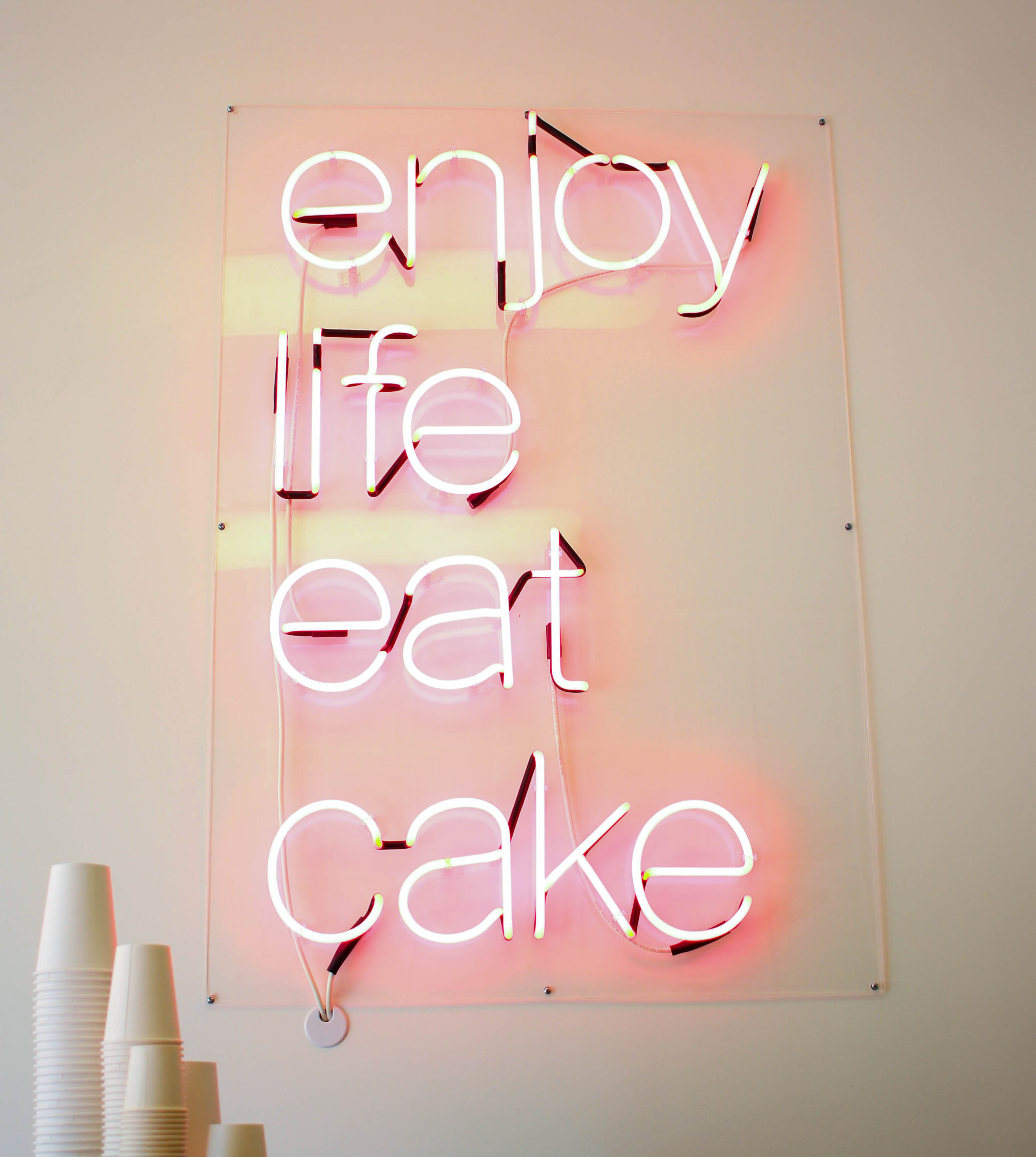 Cake Monkey specializes in recreating old fashioned treats. Think chocolate swiss role without the processed taste. Their treats taste authentic, real, & rich. All of Cake Monkey's goodies are perfectly sized for one person (or two if you don't have a huge sweet tooth like we do).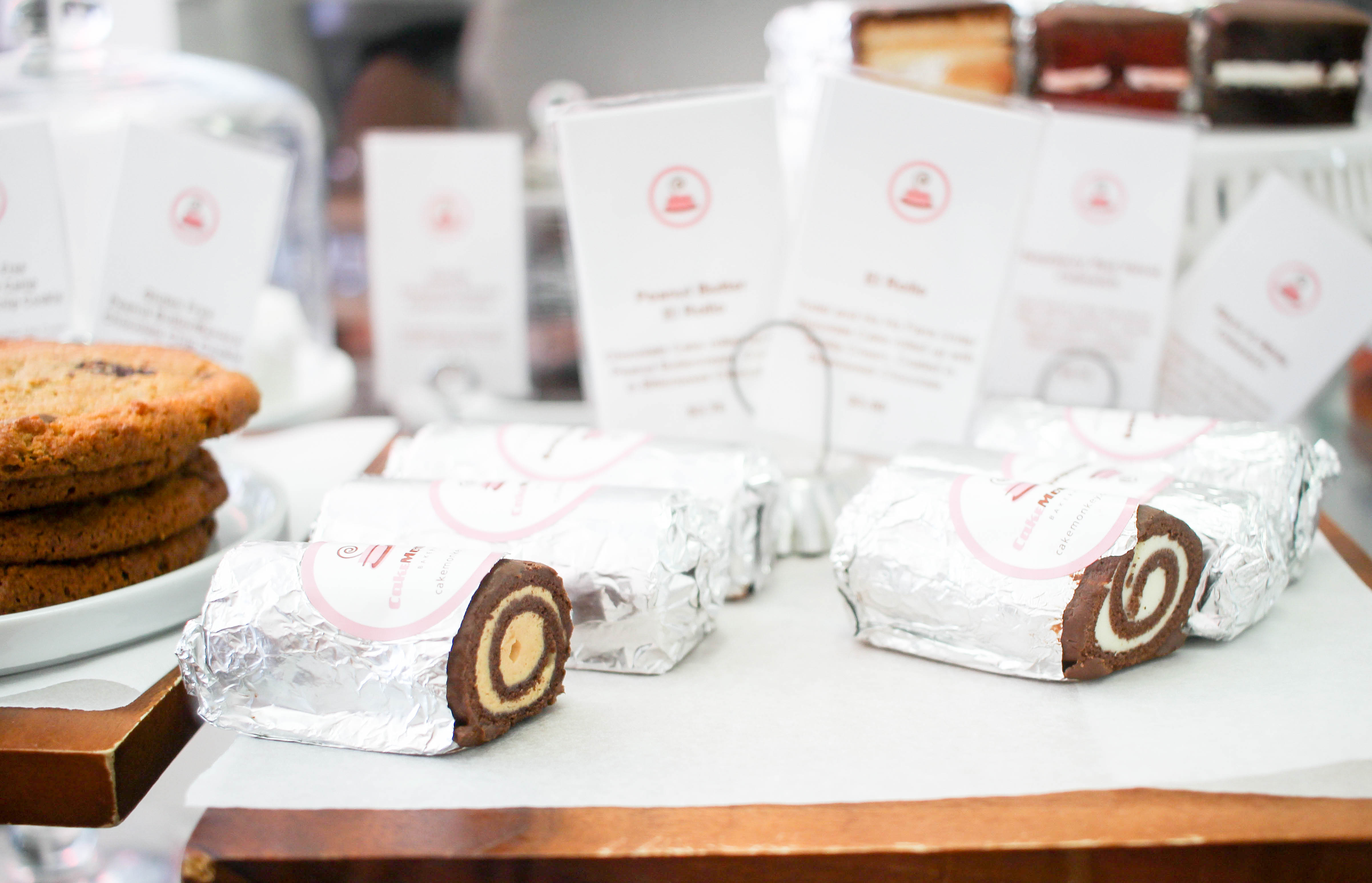 We were shocked to see how large of a selection Cake Monkey has. You can order anything from coffee cake to a blondie. We wanted to test out some of their signature desserts, so of course we had to try the peanut butter & marshmallow cakewich. It was the perfect treat for a hot afternoon! We were worried about it being too sweet, but it was perfection. The dark chocolate on the outside was rich and creamy, which paired well with the light and fluffy cake. The peanut butter filling wasn't to overpowering and tied the dessert together.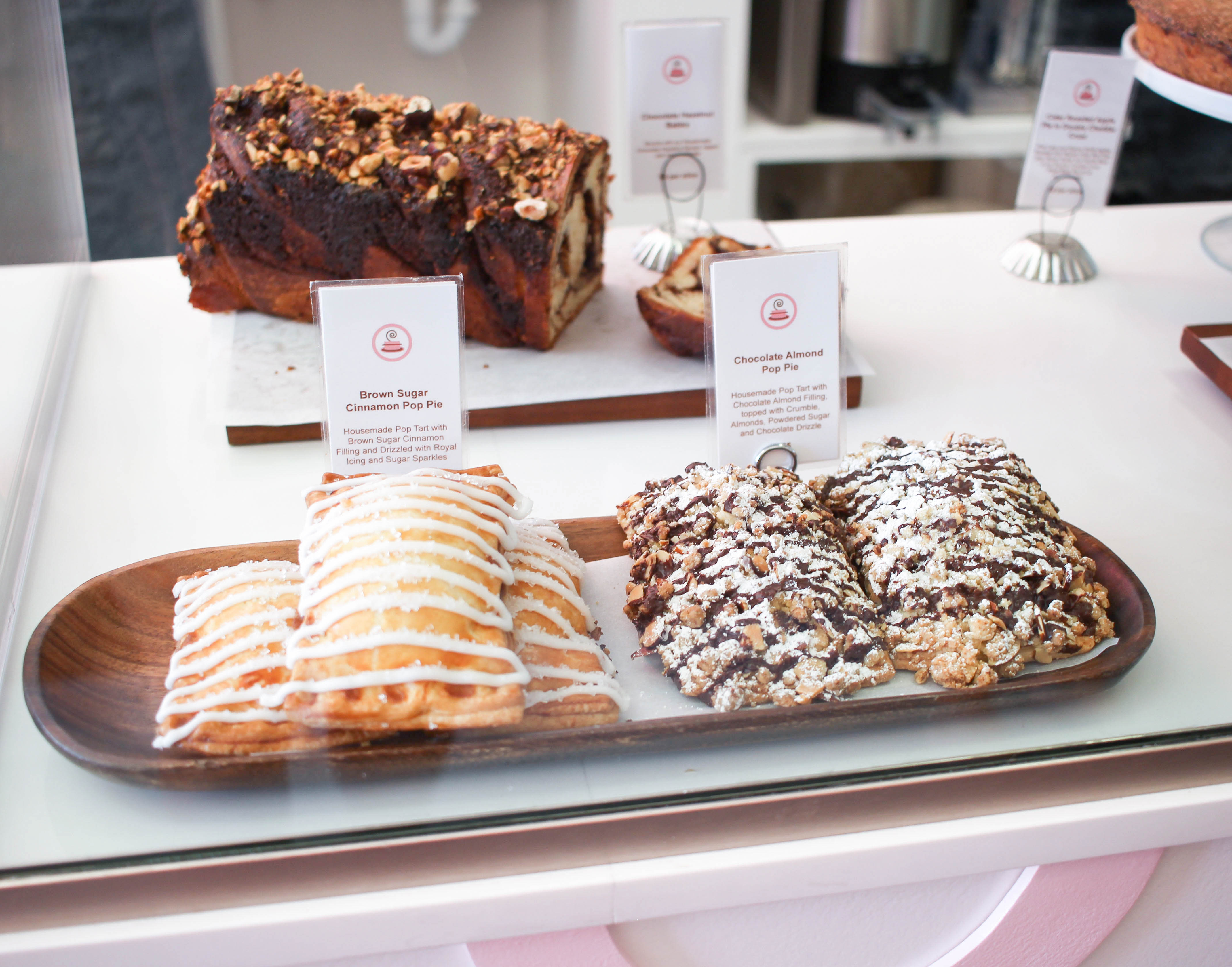 We also wanted to try the Pop Pies (they're take on a Pop-Tart). Now if I'm being honest I don't like Kellogg's Pop-Tarts. They're so artificial tasting and hard. However the Pop Pies were the exact opposite! The Chocolate Almond Pop Pie consisted of a flakey pastry crust filled with rich almond chocolate paste and topped with dark chocolate and almonds. AMAZING. It was probably the best thing I tried.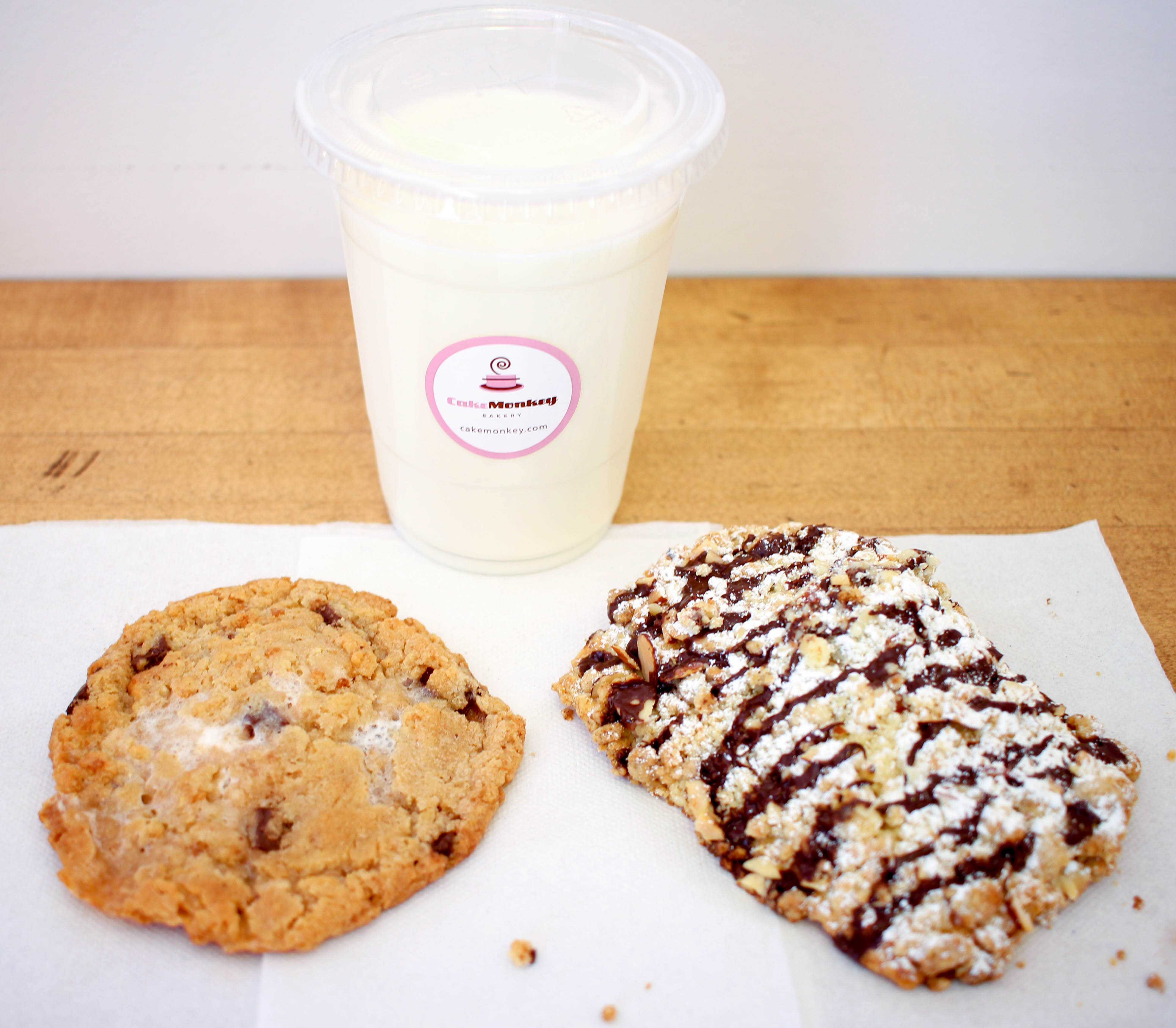 Another favorite was the Summer Camp Chocolate Chip Cookie, which is described as Gooey, Chewy & Krispie made with Carmelized Rice Krispies and marshmallow. It was incredibly delicious and once again, not TOO sweet.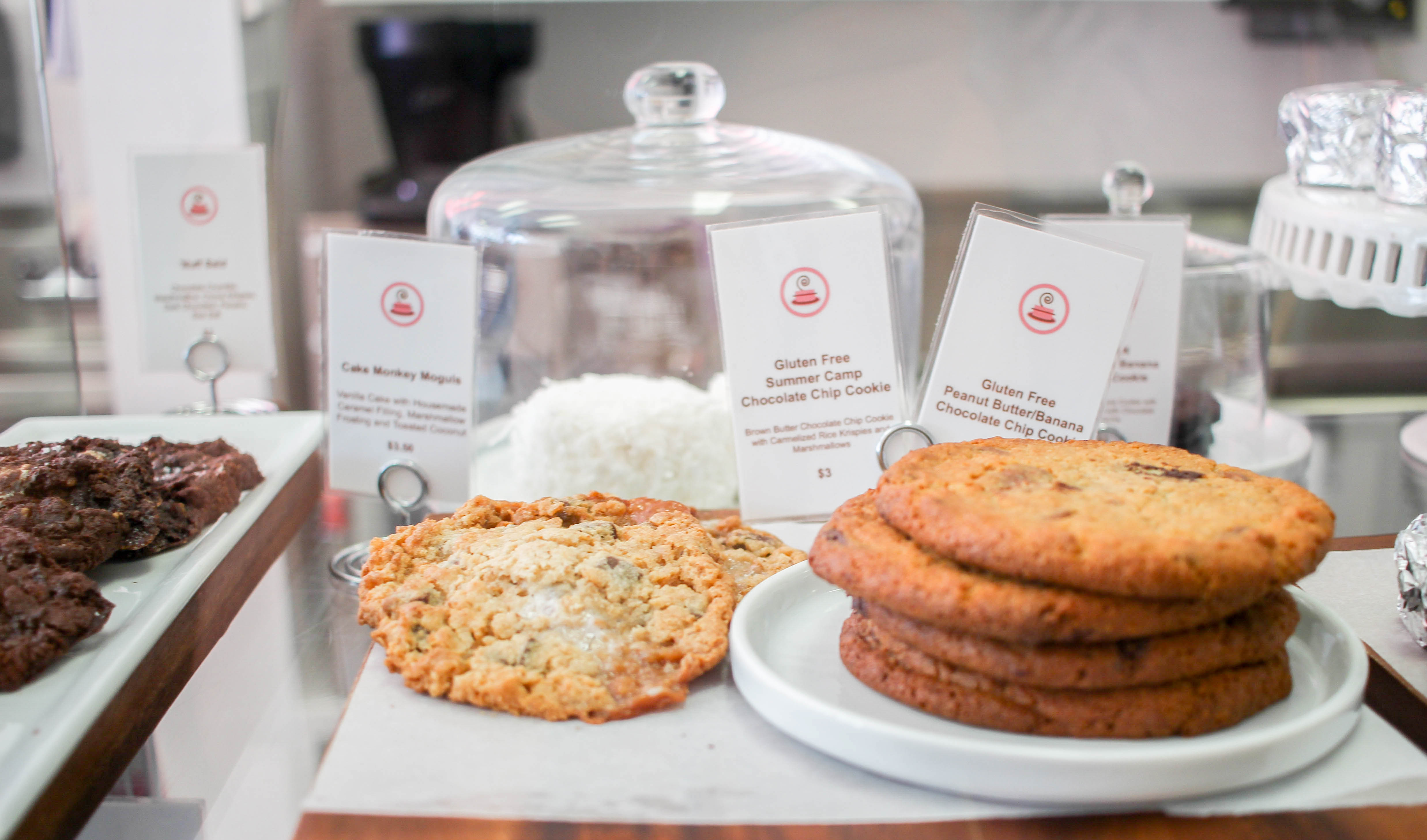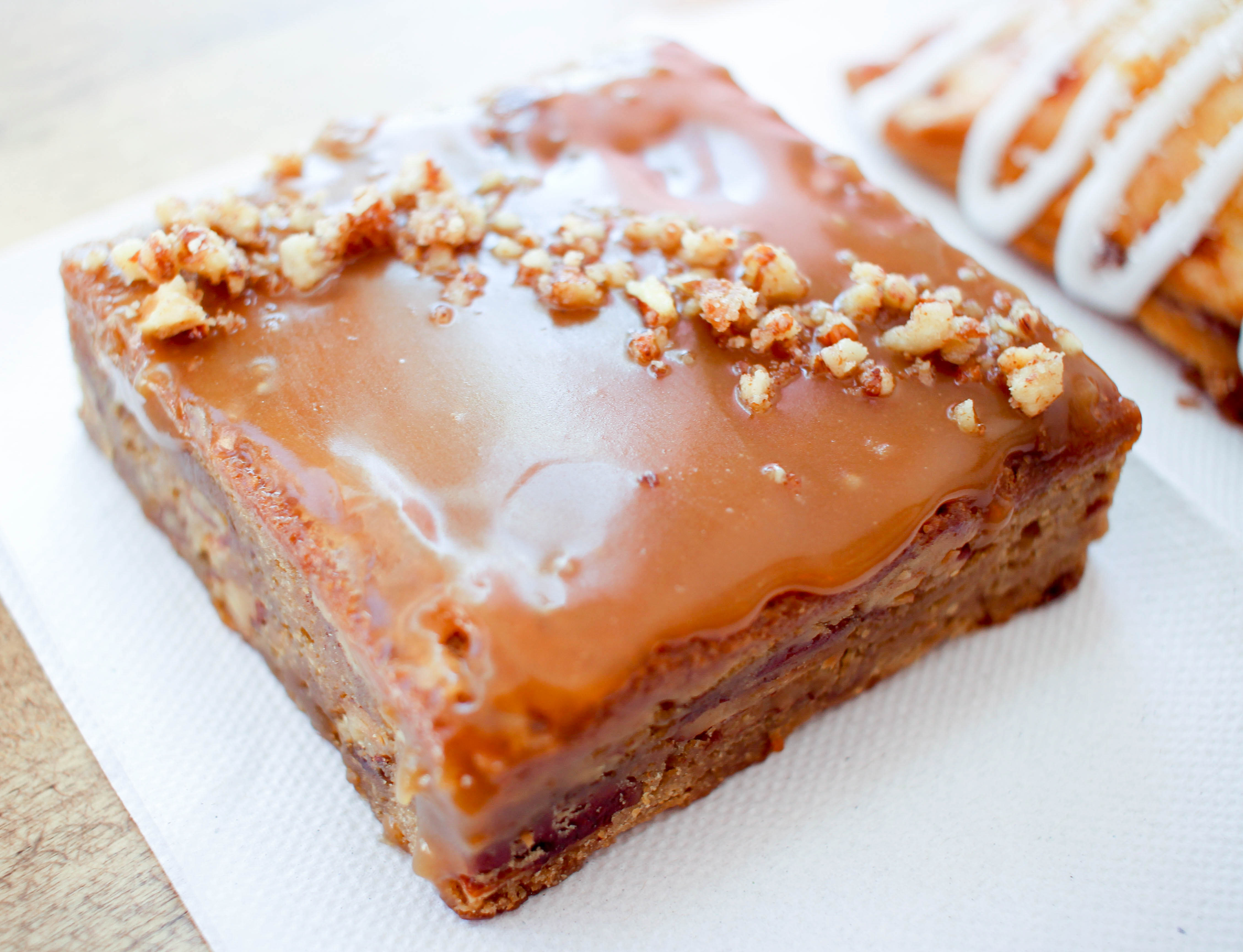 We would also recommend the Almond Croissant, Inside Out S'mores, & the Sticky Toffee Blondie. All solid choices! Read their full menu here.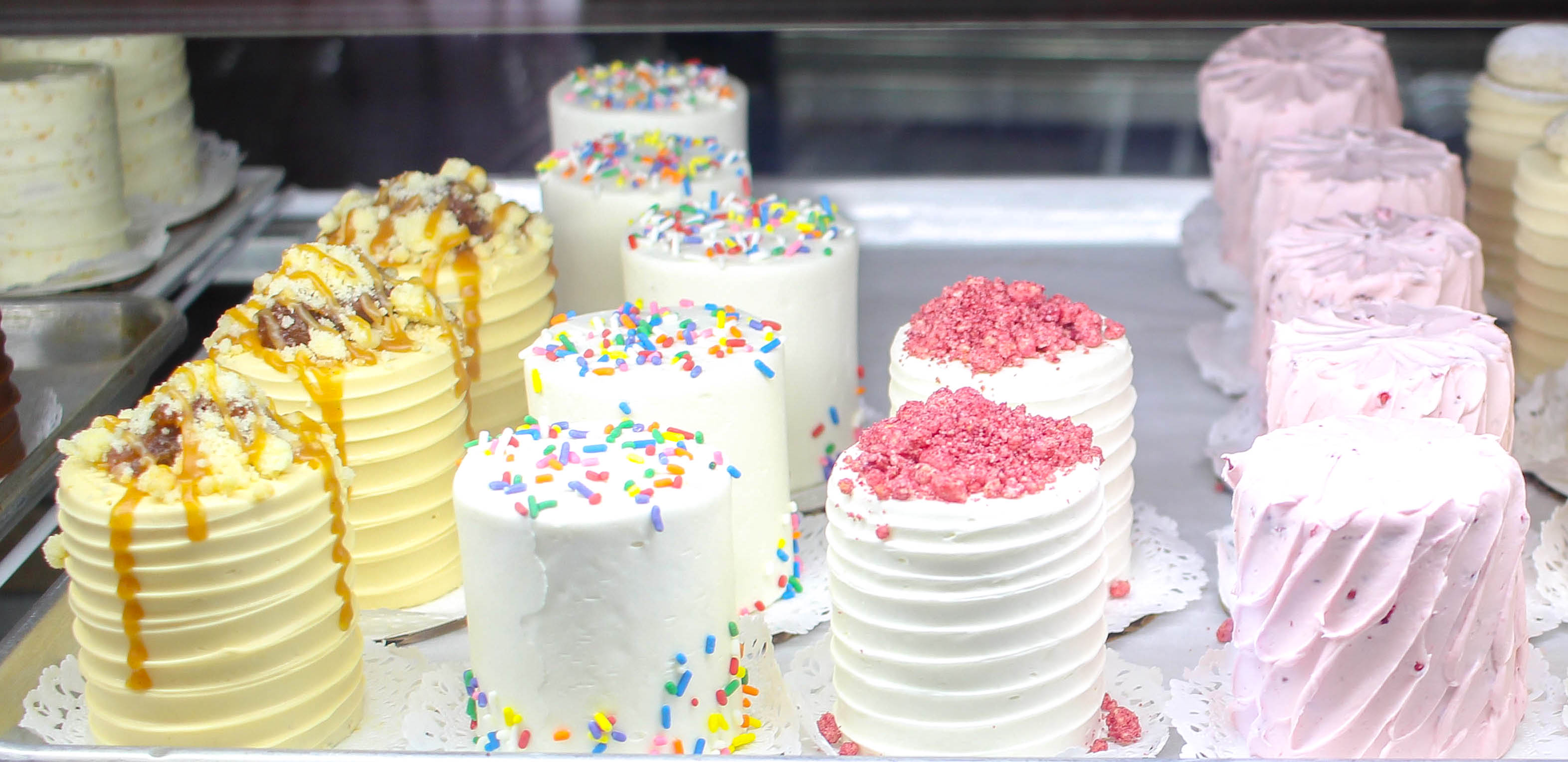 Next time we are going to try their famous Mini Layer Cakes. These cakes are seriously stunning and would make an adorable gift!
The service at Cake Monkey is also amazing. They were so welcoming and helpful with our choices. We will definitely be back soon!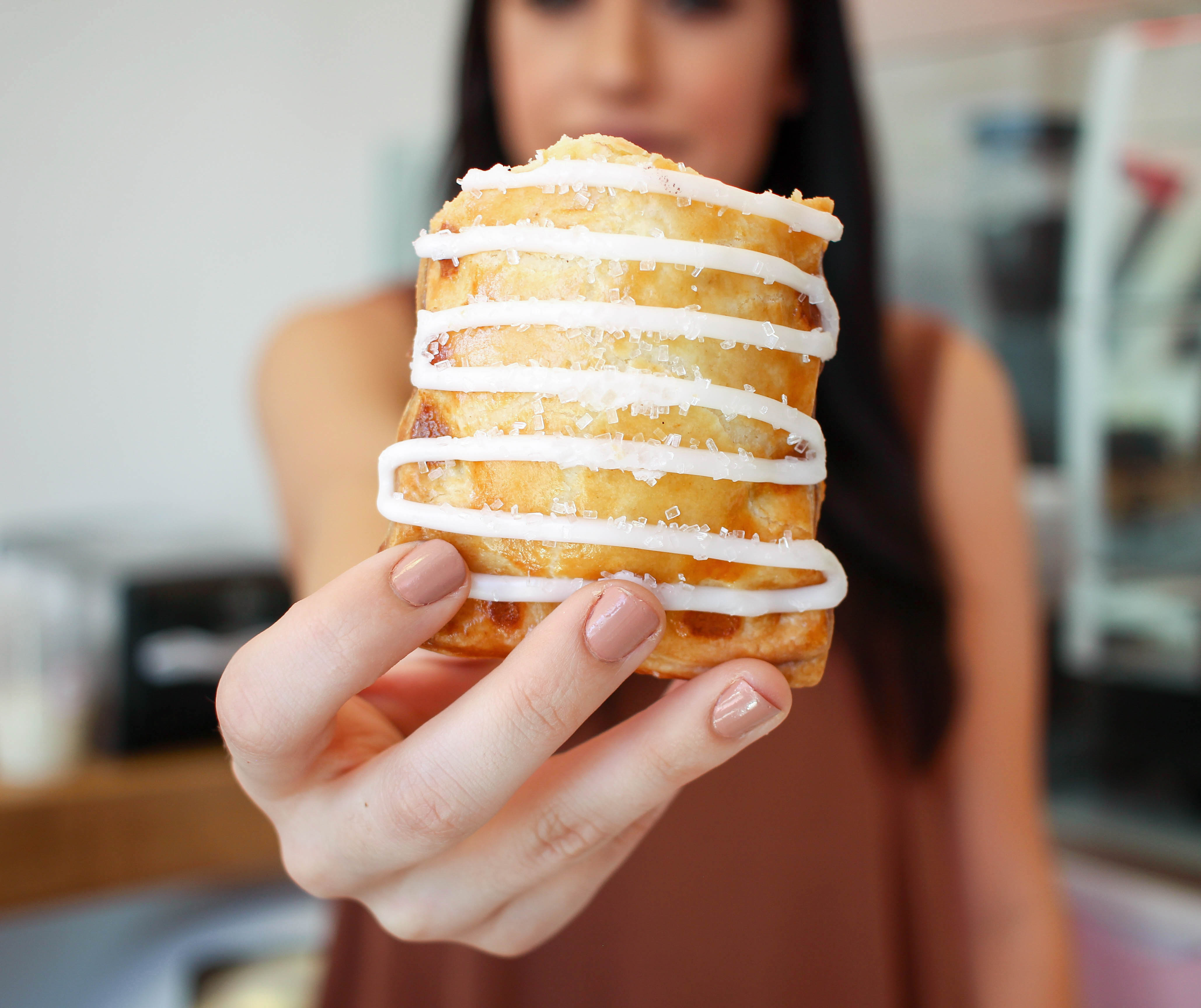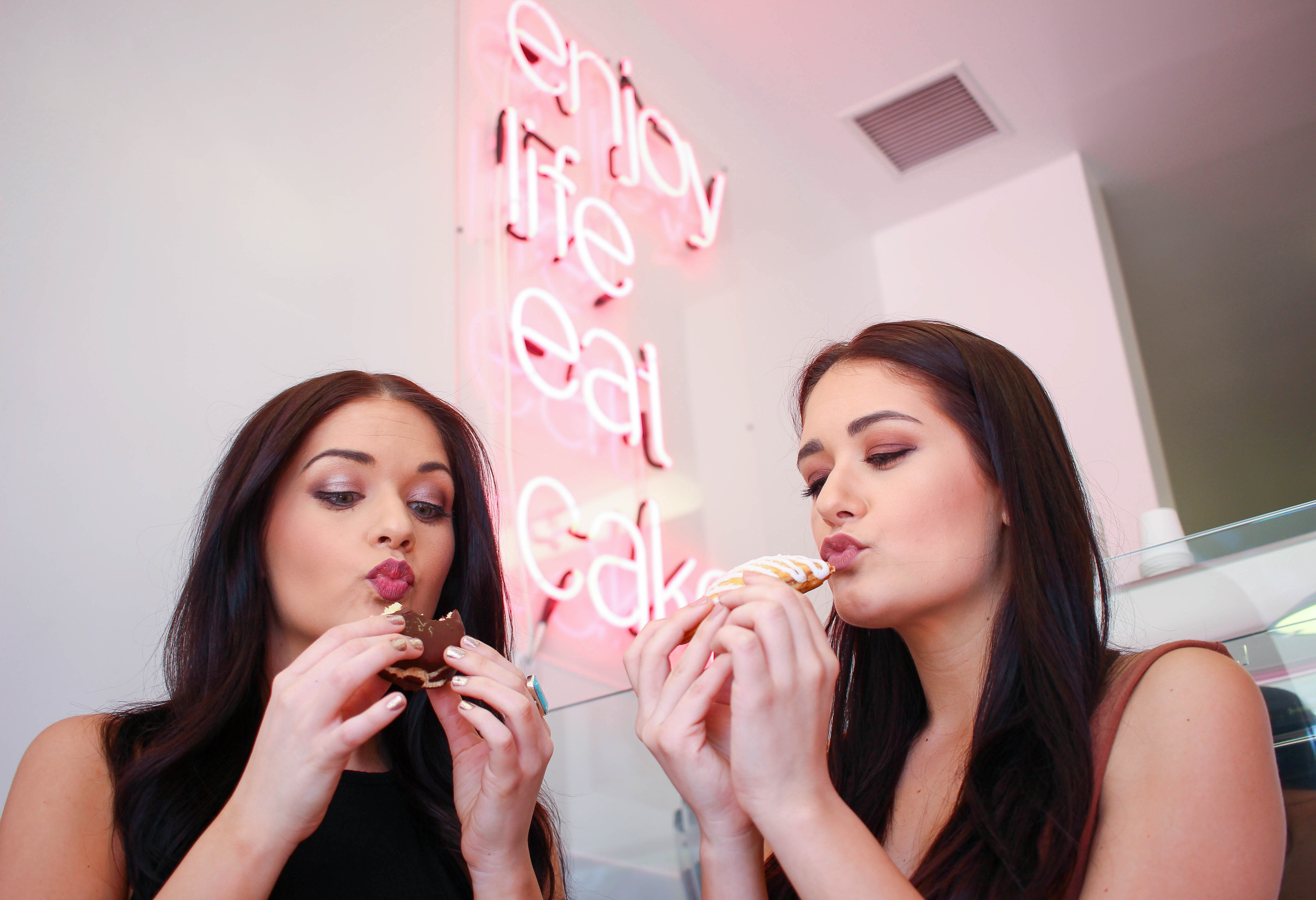 Cake Monkey Bakery | 7807 Beverly Blvd Los Angeles, CA 90036