Britta and I absolutely love strawberry shortcake. I believe this love stems from our grand obsession with cool whip. Fun story: when we young (I think around the age of 6), we stole a tub of cool whip from the Thanksgiving table and hid it in our dad's desk. Later that night we snuck out of our room to eat said cool whip. We were caught by both of our parents, so our dad proceeded to sit down and eat the cool whip with us. Maybe not the best story but it sure paints a pretty picture of how much we LOVE cool whip.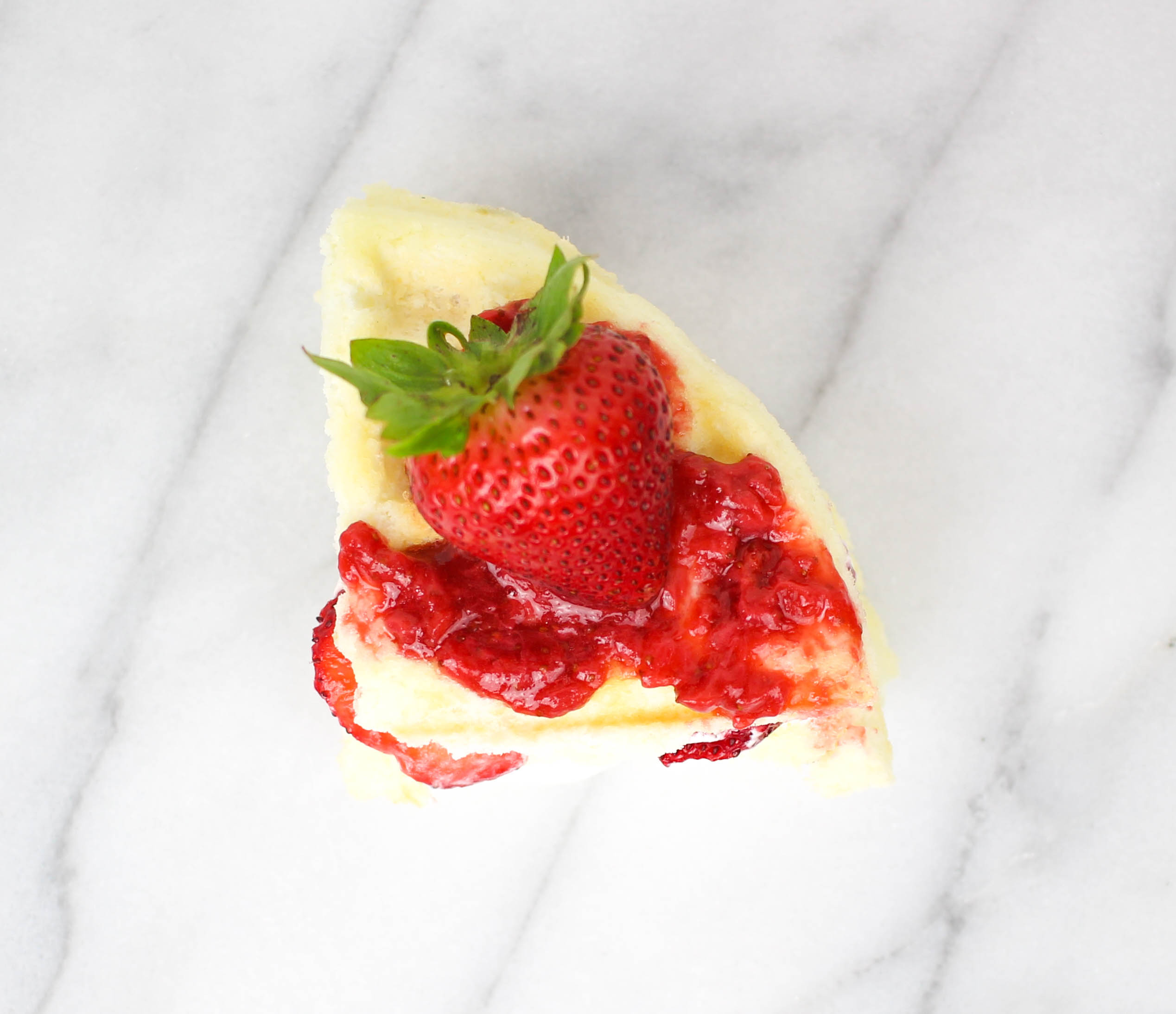 We wanted to put a twist on the classic strawberry shortcake and all of a sudden, strawberry shortcake waffles were born. Because the cake is compressed into a waffle maker, the waffles end up being 2x more sweet than typical angel food cake. The sweetness is balanced well by the strawberries and cool whip, but if you don't like things too sweet, you might want to stick to the traditional SSC.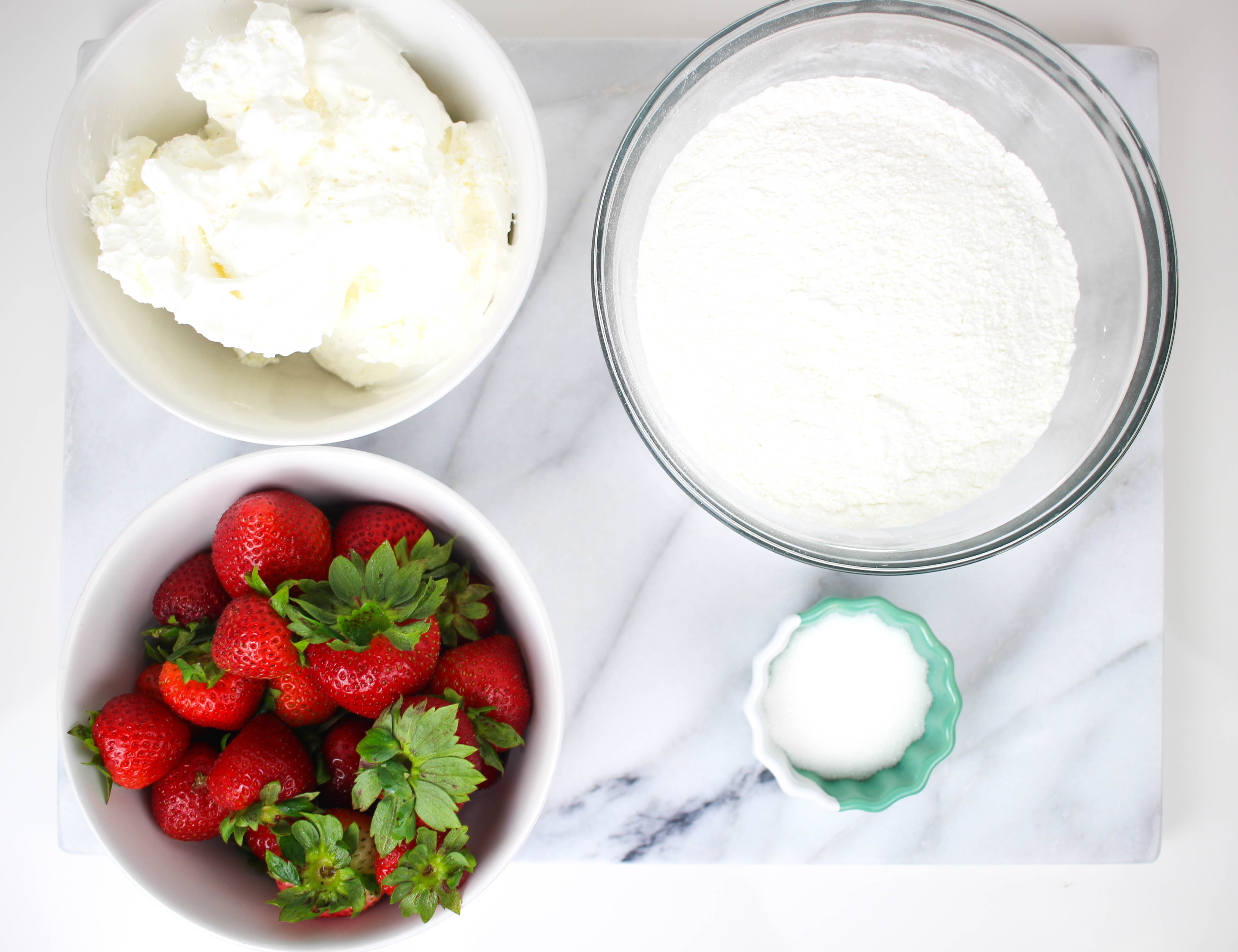 Ingredients
For the waffles:
One box of angel food cake mix
1/2 cups + 2 tbsp of water
1 8 0z tub of cool whip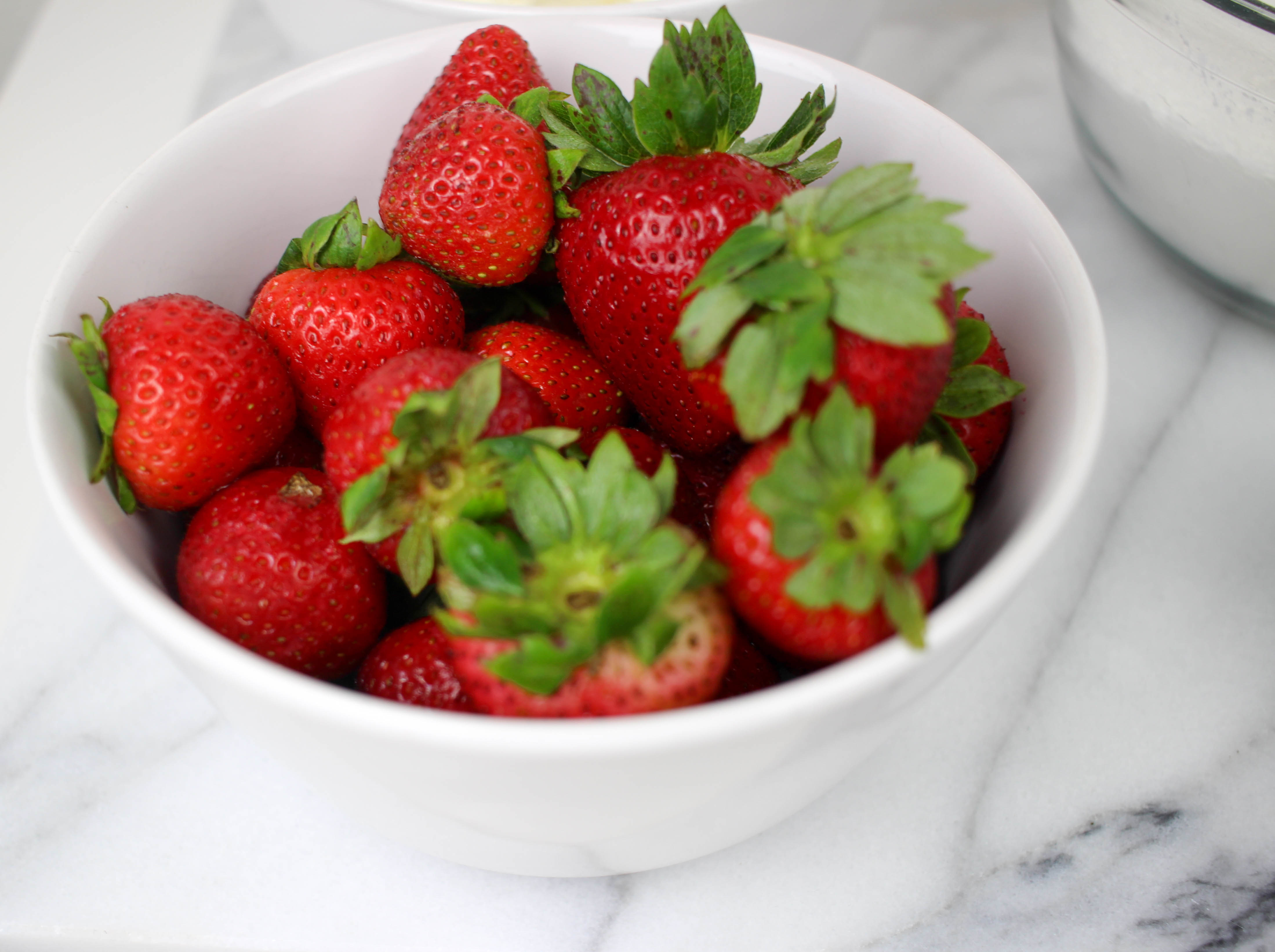 For the strawberry sauce: 
1/2 pint of strawberries (cut up)
1 tbsp of sugar
1/2 tsp of vanilla
Directions
For the waffles:
Add the water (1/2 cup + 2 tbsps) to full box of cake mix and stir thoroughly
Make sure the waffle maker is on medium heat before going further. Also, spray the waffle maker with non-stick spray
Pour batter into waffles maker until it covers the entire bottom and you can't see under it. Since the batter is thicker, it's a little hard to spread. I found it easier to use a spoon then to use a spatula
I found that cooking the waffle for 7-10 min on medium heat worked the best for the cake batter (even though the recommended time for normal waffles mix was 4.5 minutes)
Remove waffles and cut into fours before they cool
For the strawberry sauce: 
Wash strawberries and cut into slices
Combine strawberries, sugar and vanilla in a saucepan
Cook over medium/high heat making sure to stir occasionally. Juice will begin to form, cook until desired consistency (for me it was approx. 15 min.)
Let cool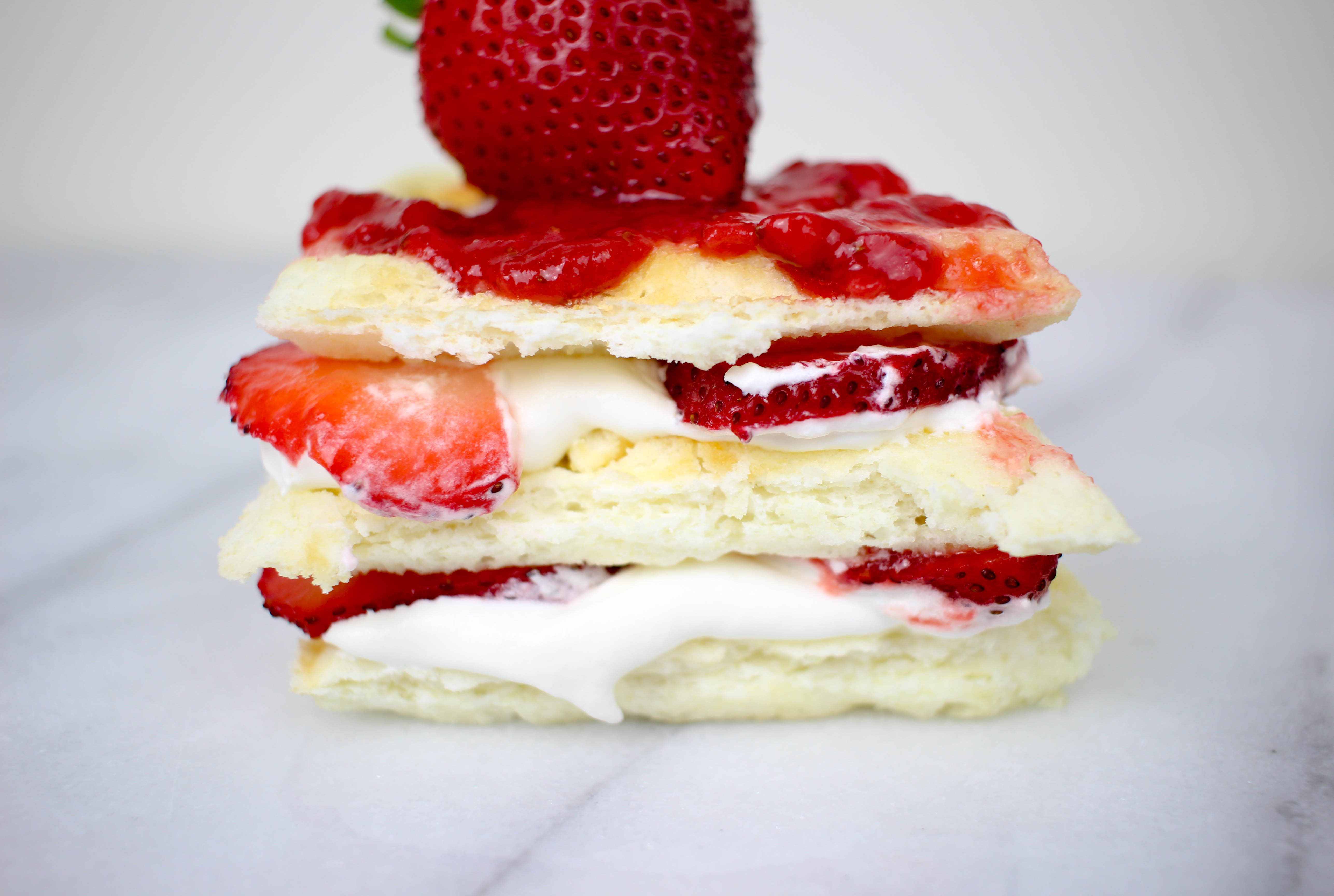 To put together waffles: 
Layer cool whip + sliced strawberries and strawberry sauce on top of a waffle. Top with a second waffle and repeat steps. If you want to do it exactly how I did, top that with a third waffle and then pour strawberry sauce on the very top.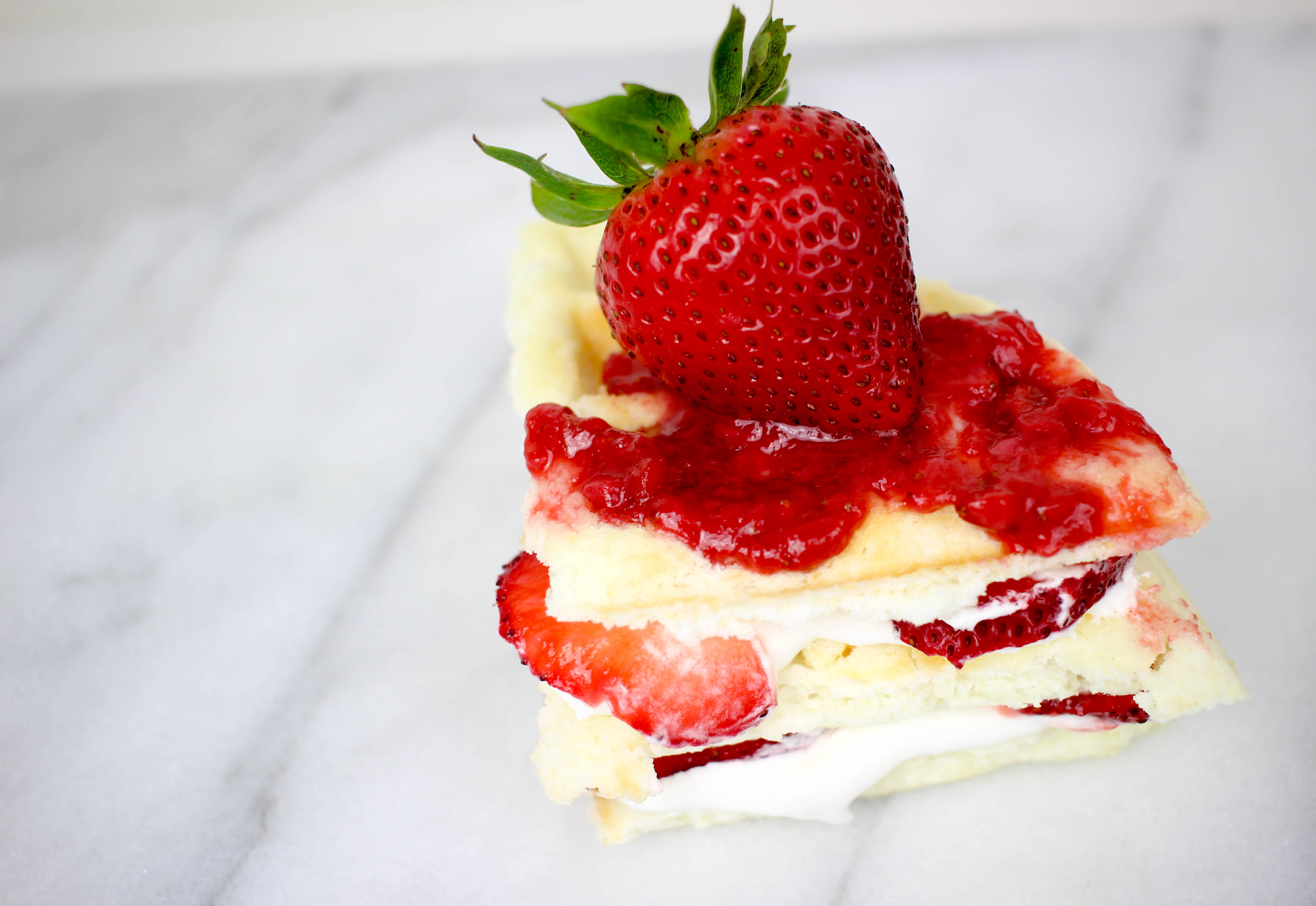 What's your favorite take on strawberry shortcake? Let me know in the comments below!
xo Carli