Last year, we made this super simple Skinny Paloma recipe on the blog. Although we liked the recipe, we wanted to jazz it up a little and try a more elevated version of one of our favorite drinks. While cruising Pinterest, we saw some recipes for Pineapple Palomas and knew we had to give it a shot. Pineapples + grapefruit, what could be a more refreshing combo?!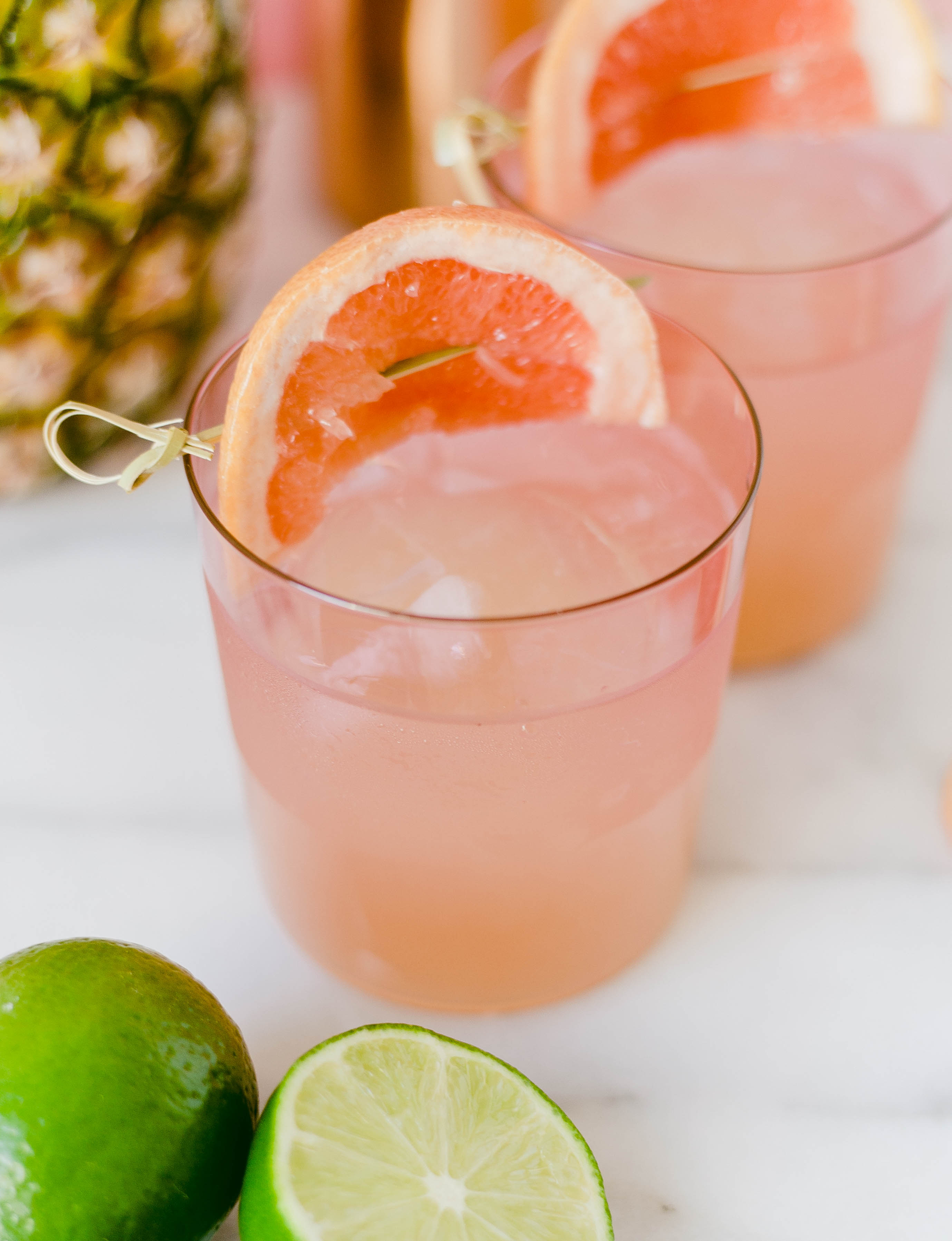 Drinks like these just taste like summer nights on the patio which we cannot wait for! Although fall & winter are our favorite seasons, we love our summer nights. Who else is ready for summer? Let us know your favorite warm weather cocktail recipes, we'd love to try them out!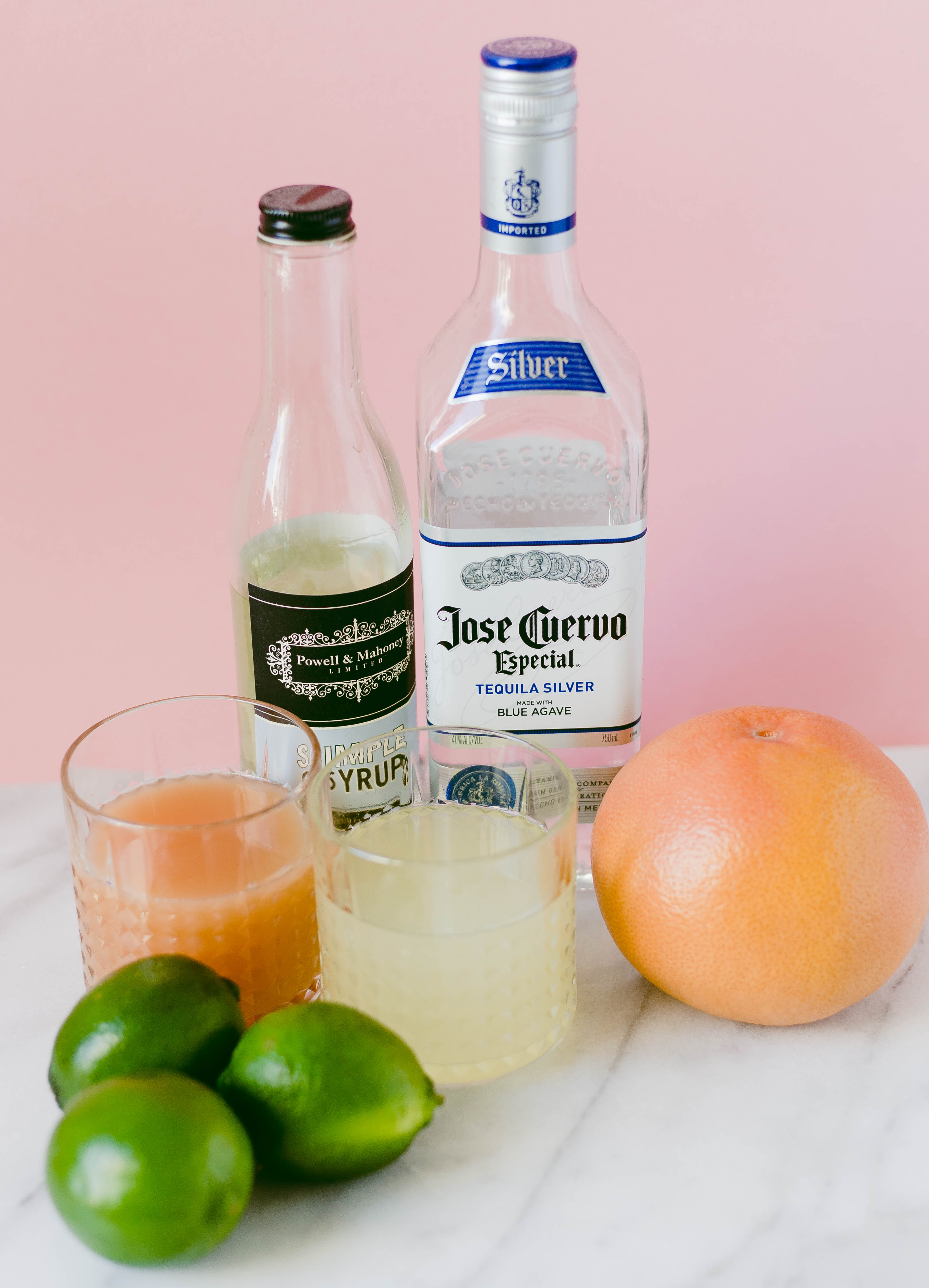 Makes 2 drinks…
Ingredients:
-1/4 cup 100% pineapple juice
-1/4 cup 100% grapefruit juice
-2 teaspoons simple syrup
-2 tablespoons fresh lime juice
– 3 ounces 100% agave tequila
-ice
-4-8 tablespoons club soda (our glasses were pretty large so we used the full 8 tablespoons, 4 per glass)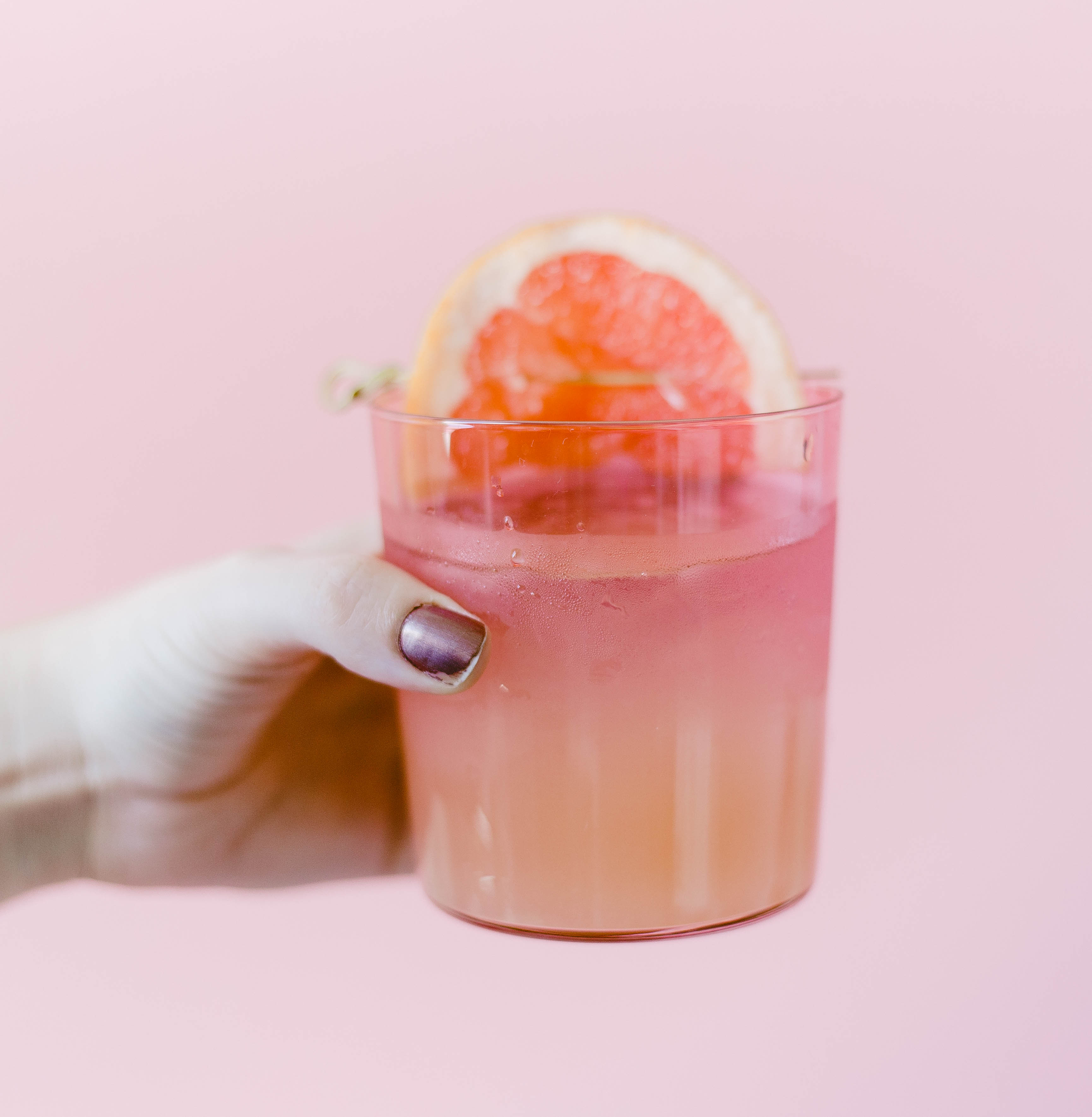 Directions:
In a cocktail shaker, mix together the pineapple juice, grapefruit juice, simple syrup, lime juice and tequila.
Pour into your serving glasses, top with ice and 4 tablespoons club soda per glass. We topped each glass with a grapefruit slice on a bamboo skewer. We also each ended up adding a dash of extra pineapple juice to each glass to make that flavor stand out more.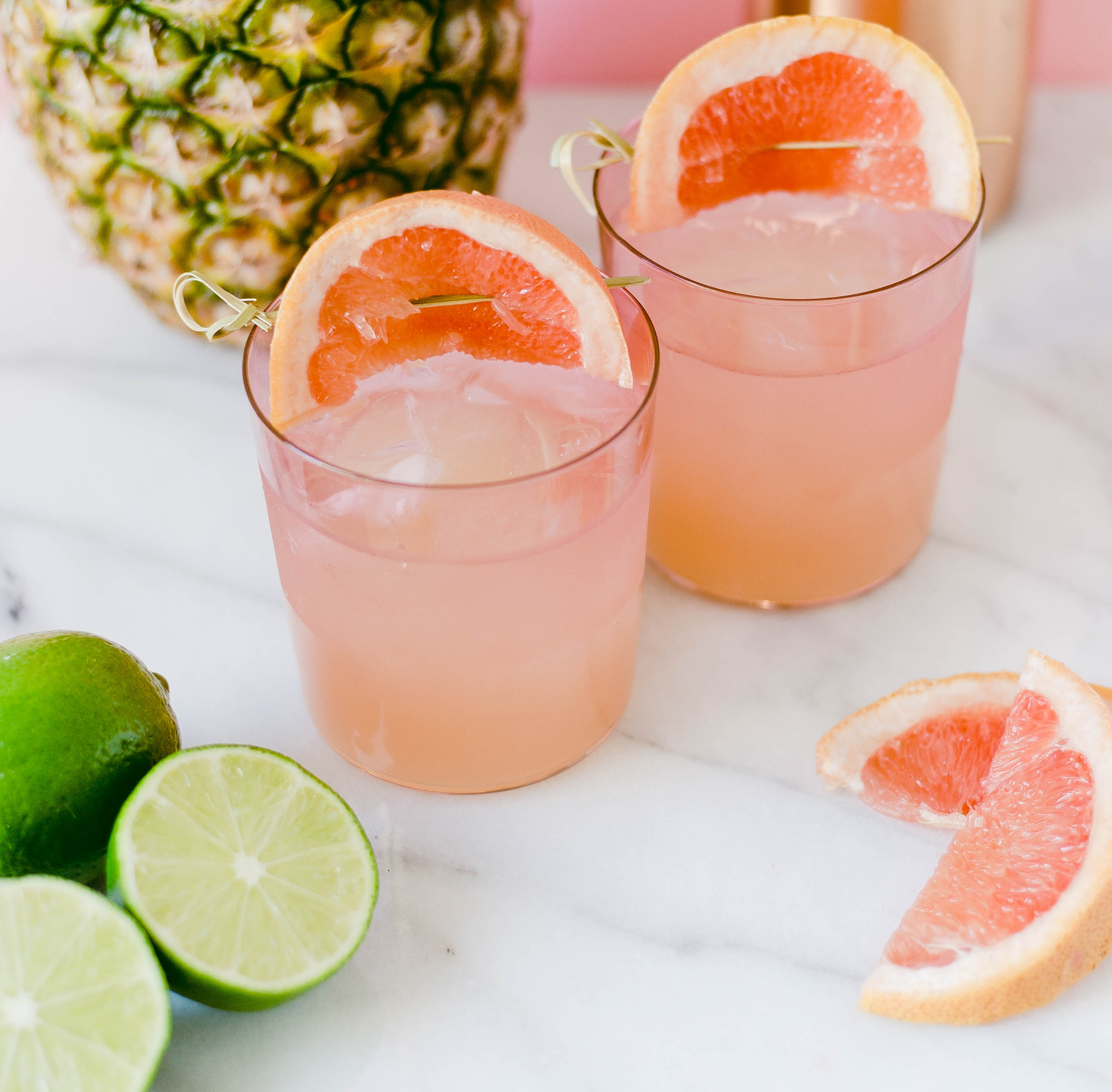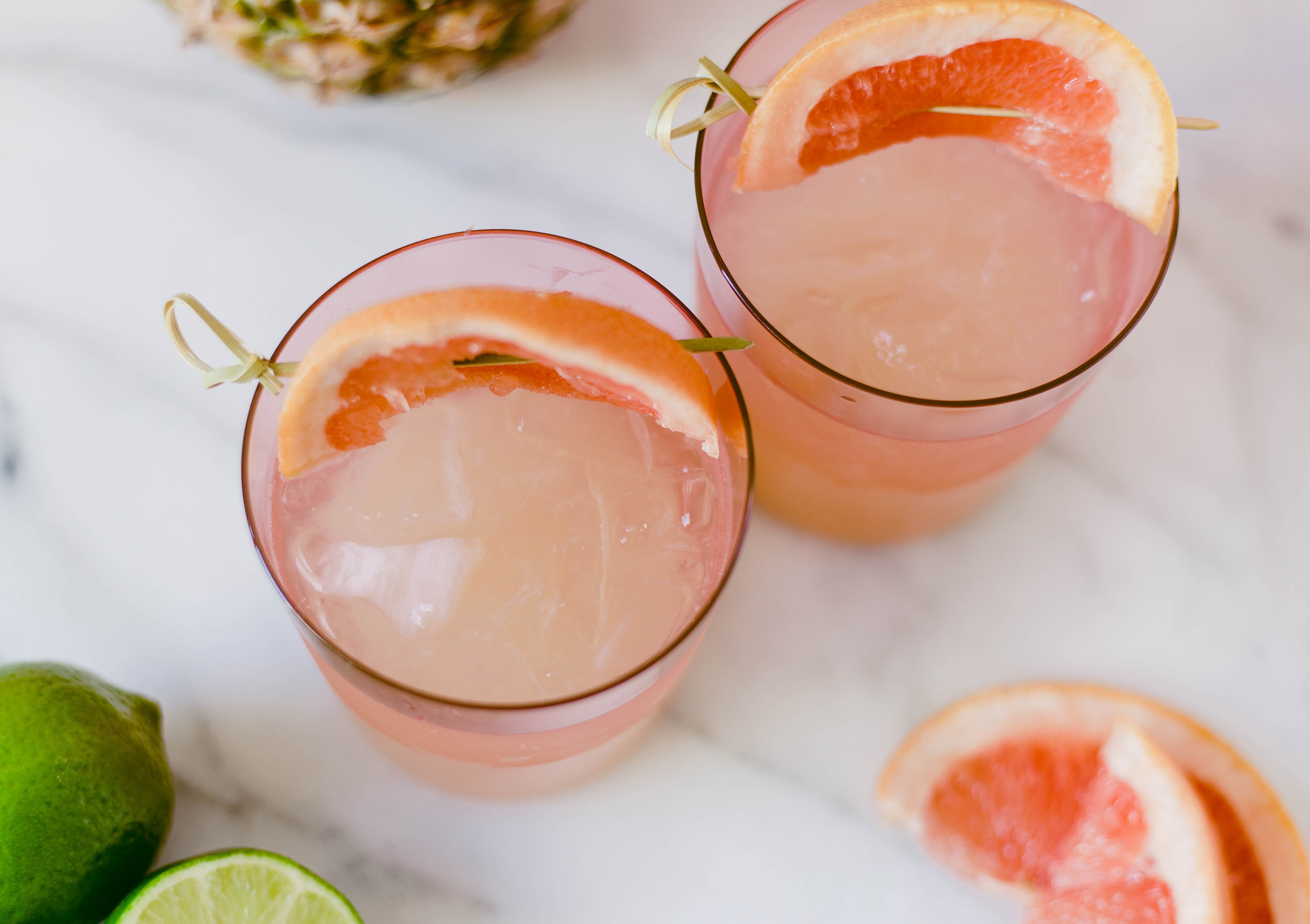 Cheers, everyone! 
xo Carli