We get really excited when fall comes around because it means seasonal DIY's and recipes! Since we've been blogging for three years (woah, right) we're finding it harder and harder to come up with unique and interesting crafts.
This year we knew we wanted to make a pumpkin craft. We made these confetti pumpkins last year and they were really popular, so we knew a pumpkin craft would go over well with you all (fingers crossed)! This year we stayed away from the usual dark decor that comes along with Halloween. Instead we decided to keep things light and bright. We initially spray-painted our pumpkins white and decided to try out a new technique using tissue paper and mod podge. We actually don't know if this is a real technique or if we made it up but anyways it worked our really well! We layered different colored tissue paper to create a watercolor effect on the bottom of the pumpkins.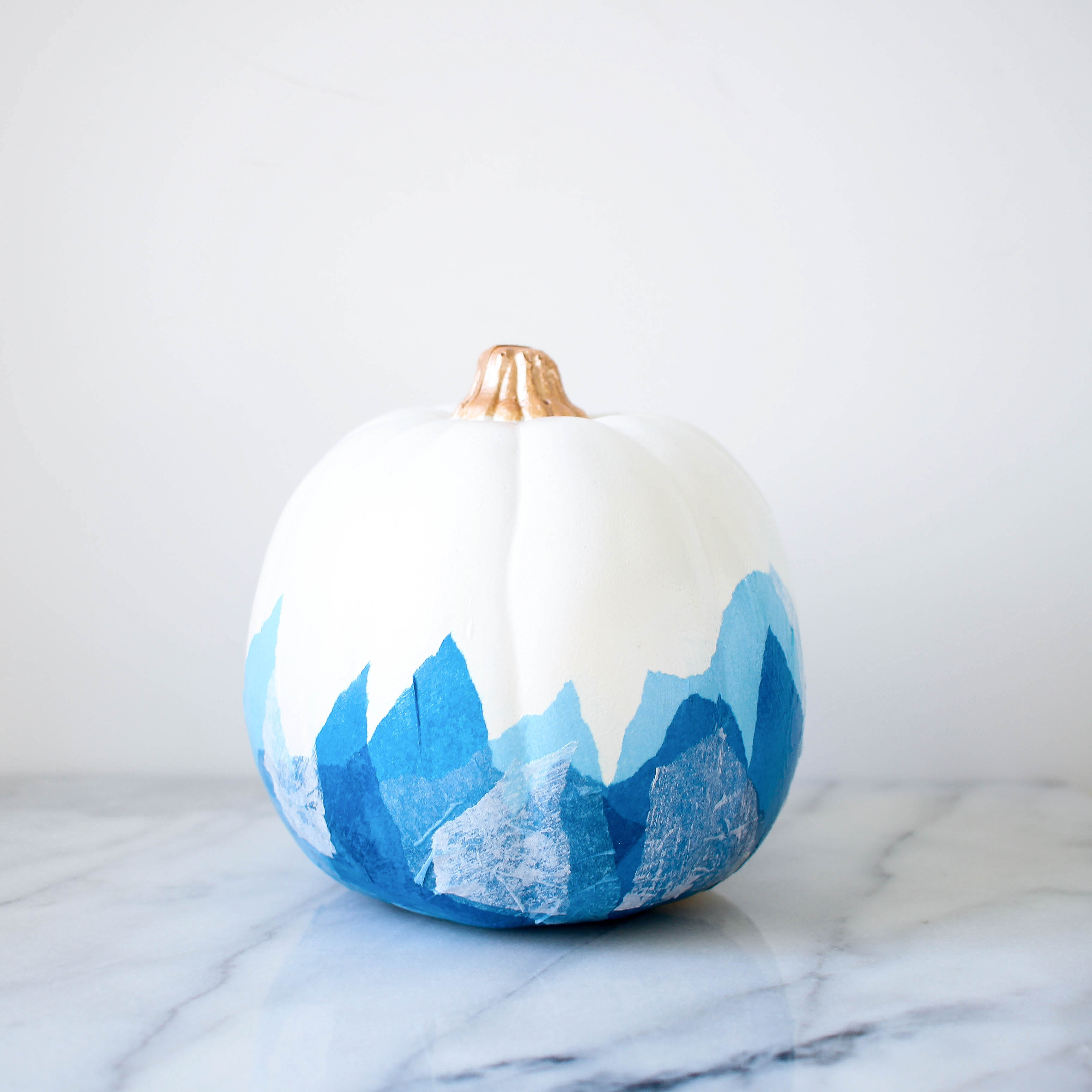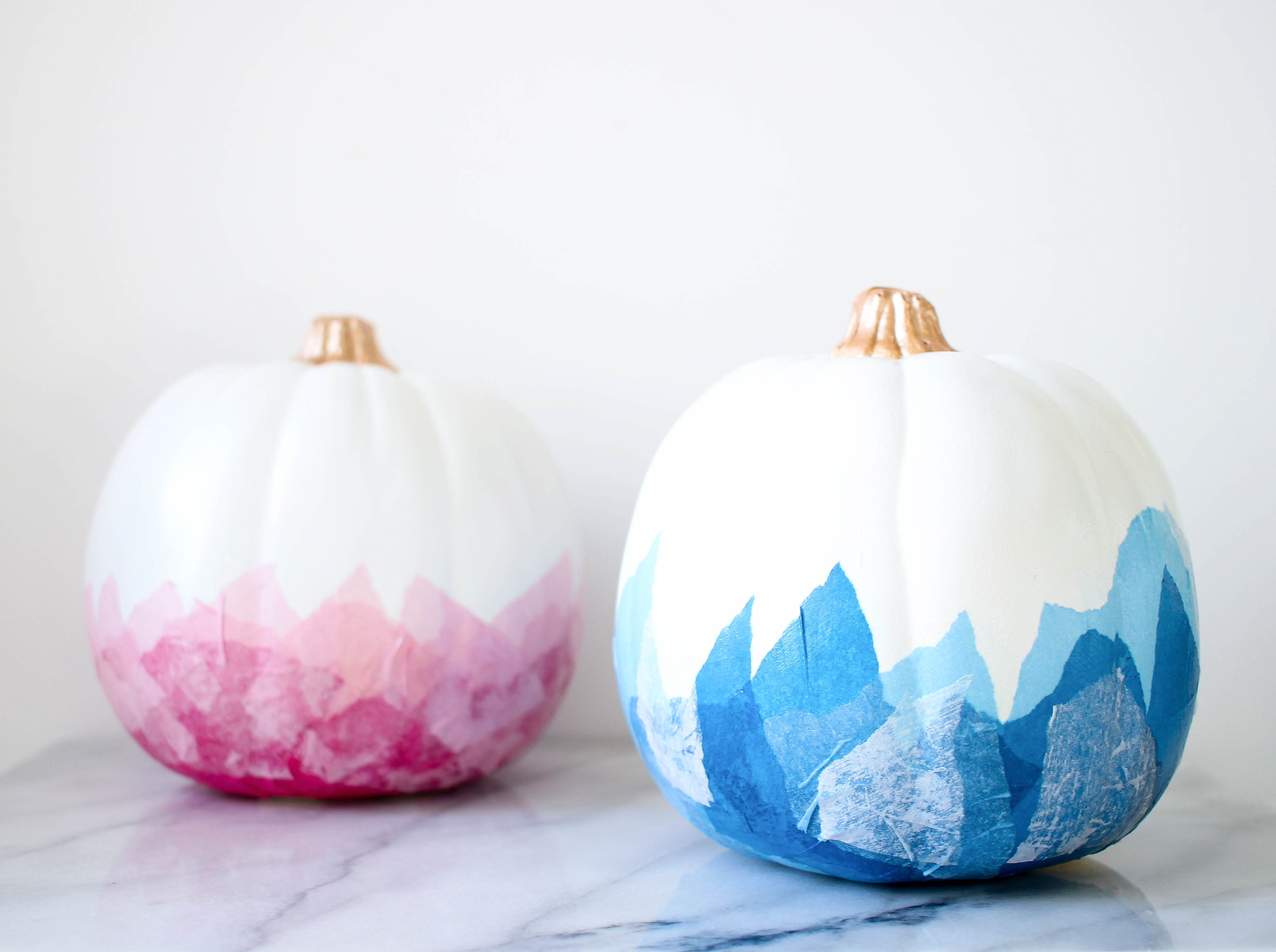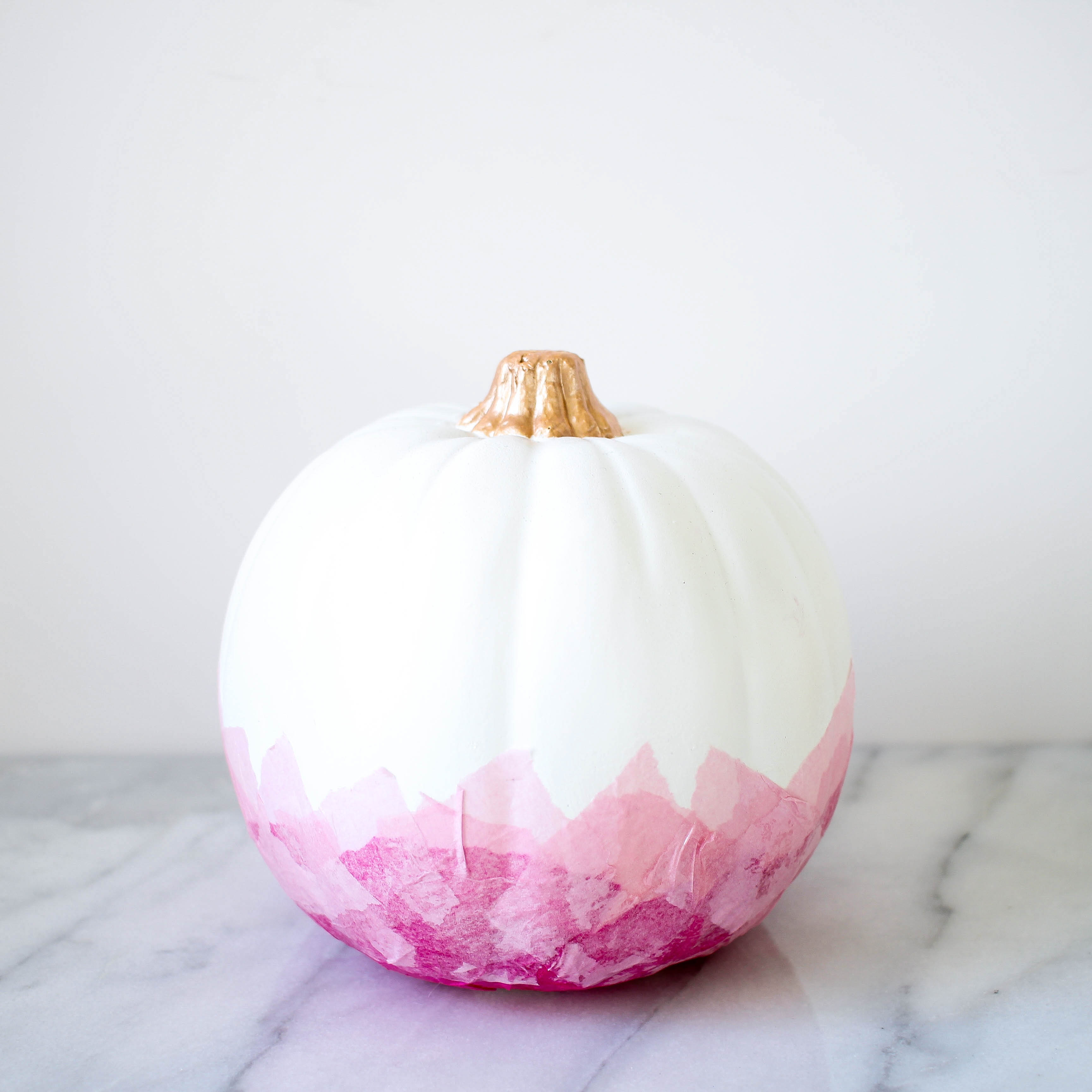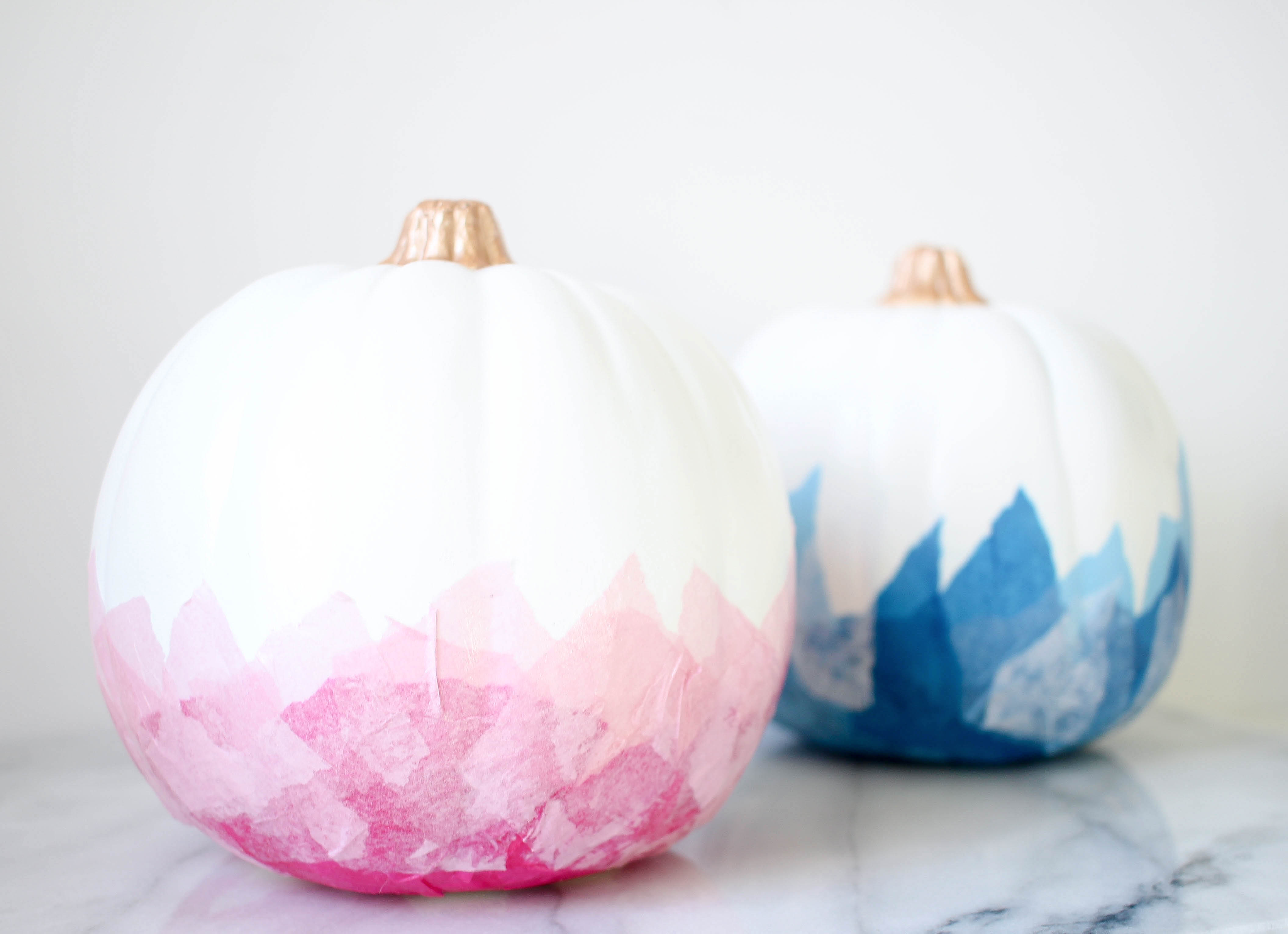 I wanted my pumpkin to be more color-blocked, while Britta went the ombre route. Whatever you decided we think this craft is fool proof. You can't go wrong with layers of colorful tissue paper.
What you'll need:
Directions:
Paint your craft pumpkin with glossy white spray paint.
Rip up your tissue paper into different sized pieces. I like the jagged edge look and I also tried to rip in a triangle shape. Britta ripped more round pieces, so do whatever you think looks best.
Using your Mod Podge individually layer the tissue paper on the bottom of the pumpkin, in any pattern you like.
When your pumpkin is dry paint the stem with acrylic gold paint.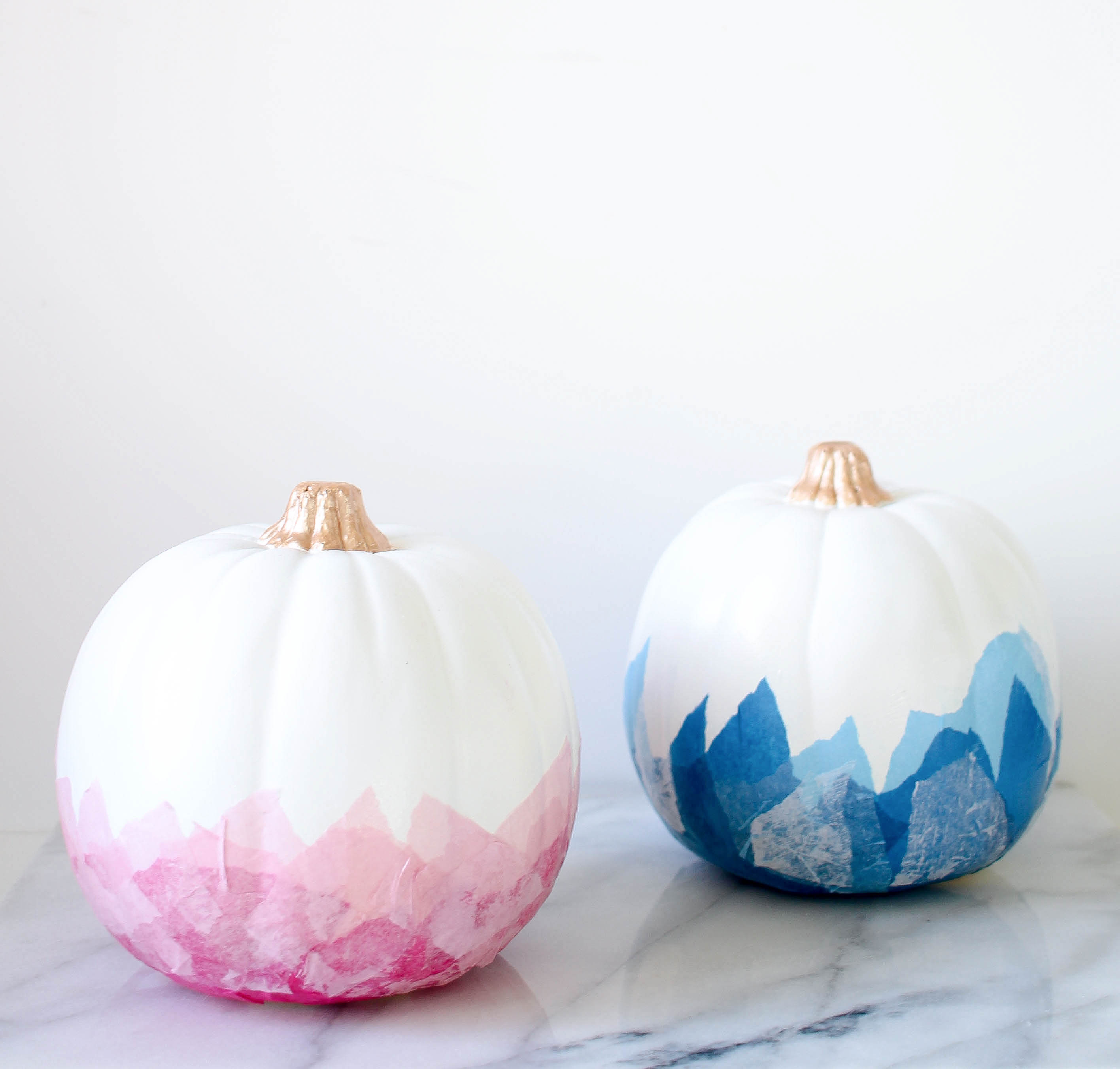 We are obsessed with how these pumpkins turned out and they fit right in at our new crafting area, which Im sure we'll share soon! Most of our recent DIYs have been very texturized and lacking color, so it was fun to experiment with different shades and mediums for this project!
Share your pumpkin craft with us below! 
xx, Carli