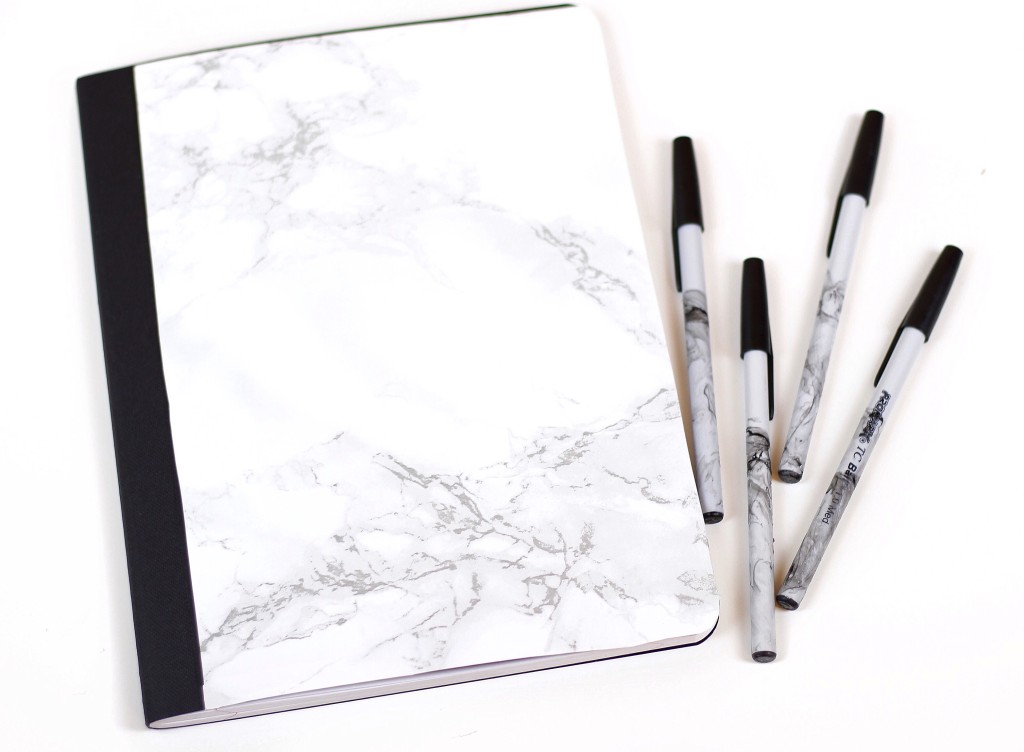 Pin this image for later!
It's been a minute since we've done a DIY YouTube video, so we've been planning this project for awhile!
We love A Bubbly Life's marble projects and had the idea to use her technique to make some awesome marble pens. We also had a lot of leftover marble contact paper after our DIY bar cart project, so we thought up this DIY marble notebook craft! So together, this is the perfect school supplies or office supplies set!
I'll let you know what supplies you need for these projects, but you'll have to watch the video to get the full tutorial!
For the pens you will need:
For the notebook you will need:
xoxo Carli