We recently went to New York City for vacation (mainly to see Anastasia..it was incredible) and got the opportunity to try the Bite Beauty Lip Lab! They also have Lip Lab locations in Toronto & San Francisco if you're in those areas. As you know we LOVE Bite Beauty! They're lipsticks are our all time favorite. So creamy, pigmented, and long lasting. The best part is that they are food grade, meaning you could technically eat them! We're all about using more natural products on our face and it's so rare to find a natural product that performs so well!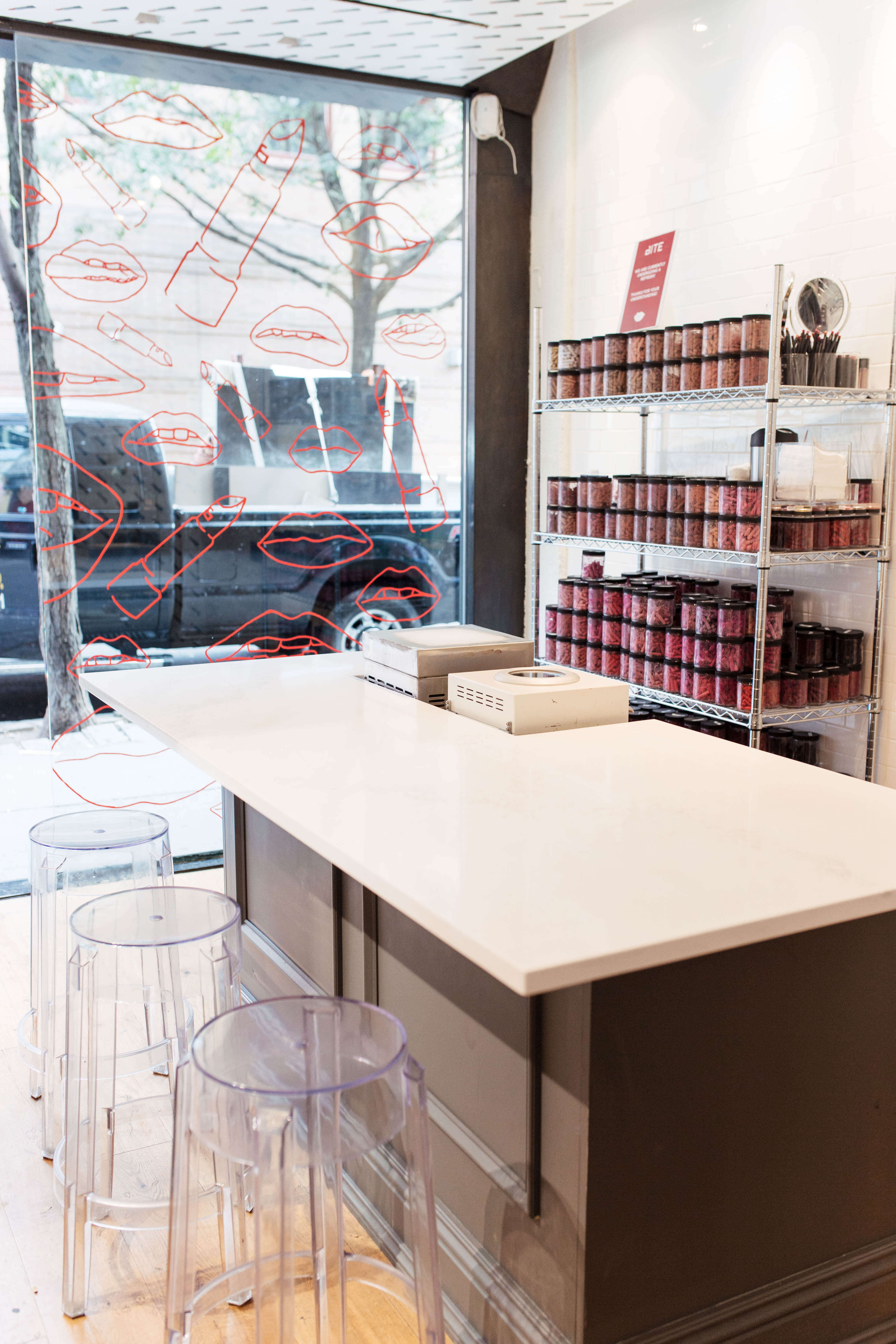 Anyways, let's get back to the Lip Lab. Their NYC location is in SoHo and was literally half a mile from our Air BnB, which was in the West Village. Carli and I adore walking the streets of New York and it was a beautiful morning. The Lip Lab itself is small but stunning, suited with marble countertops and gorgeous product displays! Our favorite part was the wall of pigment. It's crazy how many different lipstick combinations you can create!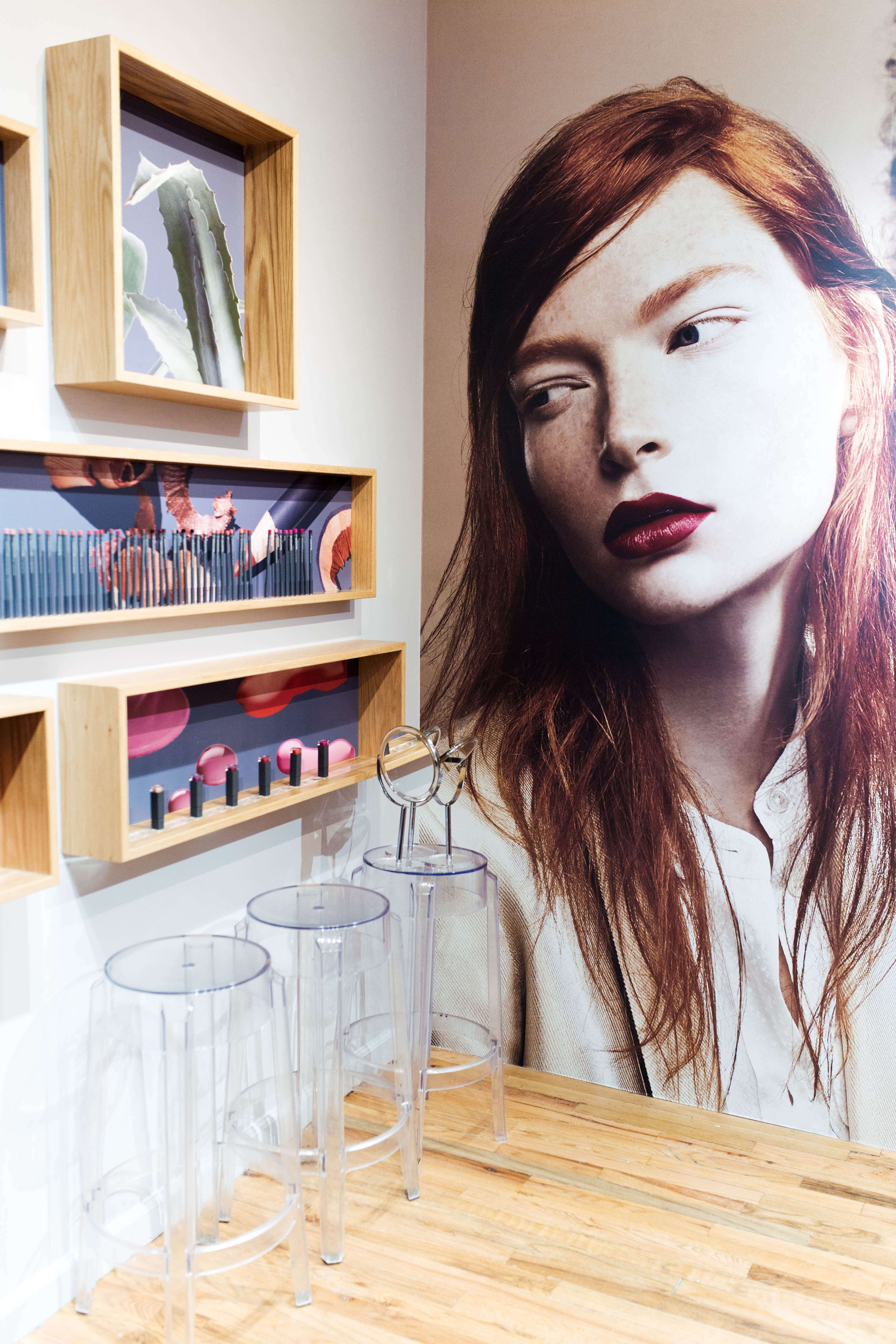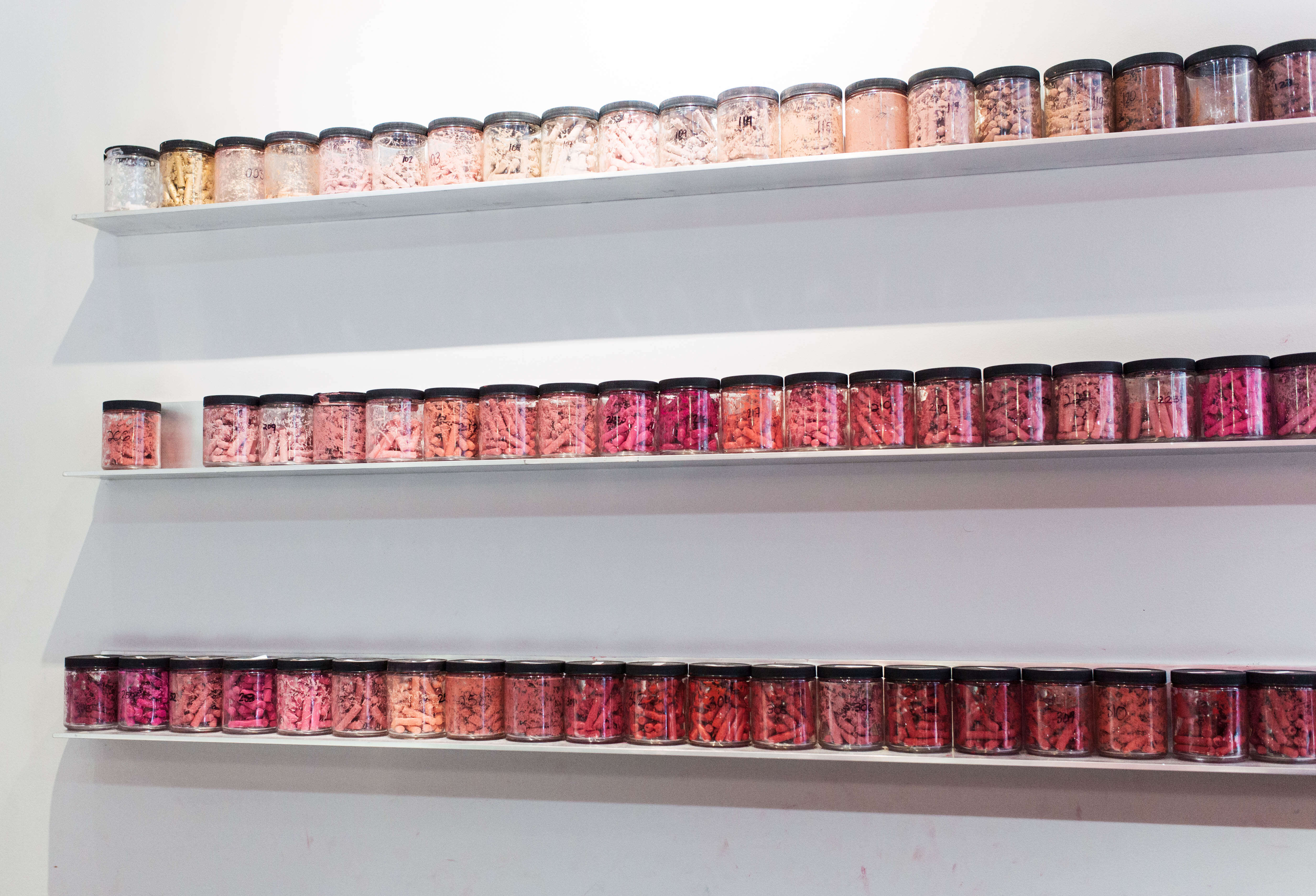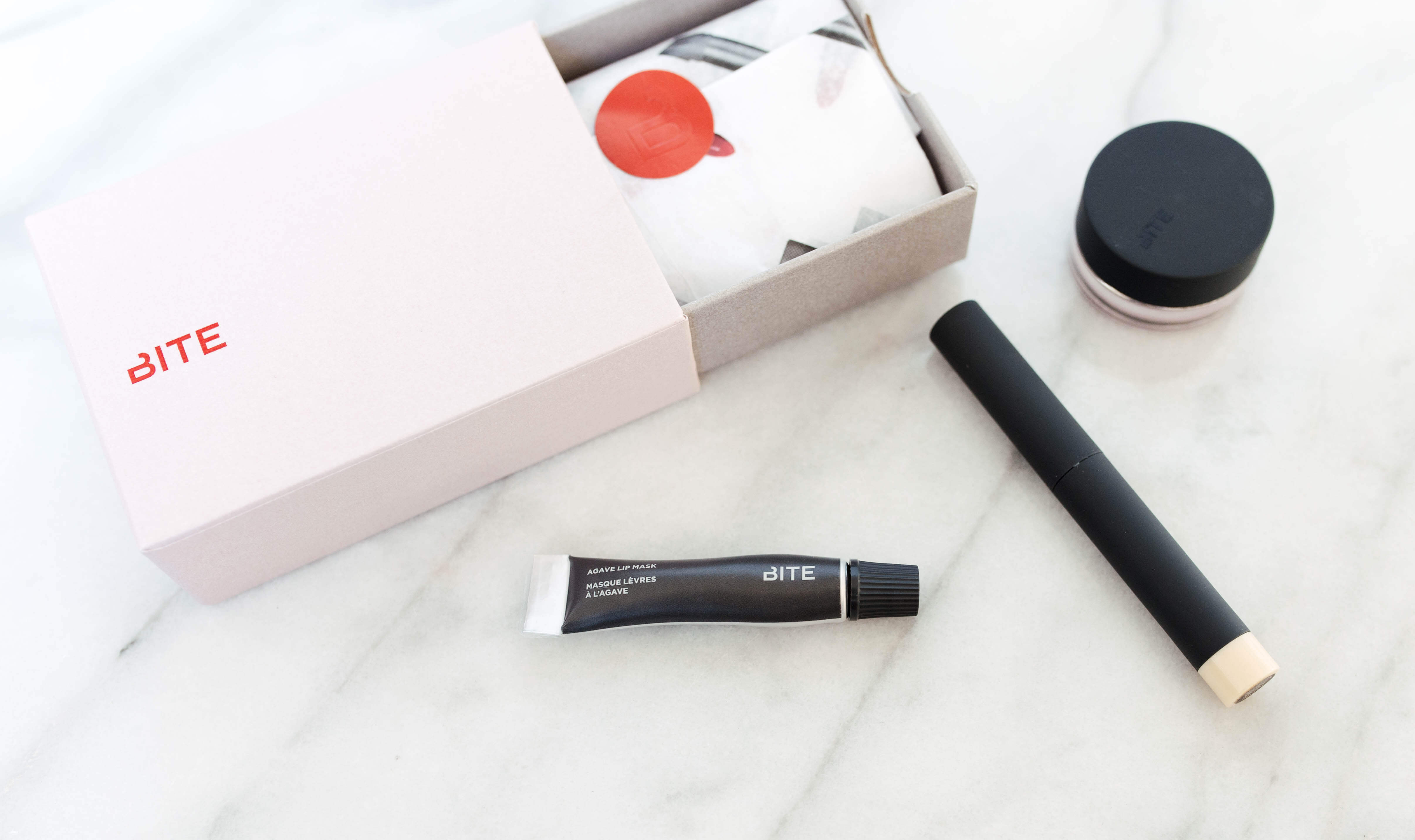 We did the "Bespoke" service, which is $150 and includes: 2 unique lipsticks and a lip lab exclusive lip kit. The lip kit includes the Whipped Cherry Fruit Scrub, the Lip Primer and (our favorite!) the Agave Lip Mask. We were able to prep our lips with these products prior to creating our lipsticks and they work wonderfully to plump the lips and get rid of dead skin! There is also a Custom Lipstick option that is $55 for one lipstick or $80 for two. The difference between the two is that the Bespoke Lipstick is completely custom, meaning the lip lab expert will mix pigments together, and the Custom Lipstick is just one of the existing lipsticks. Both great options! Just depends on what you're looking for.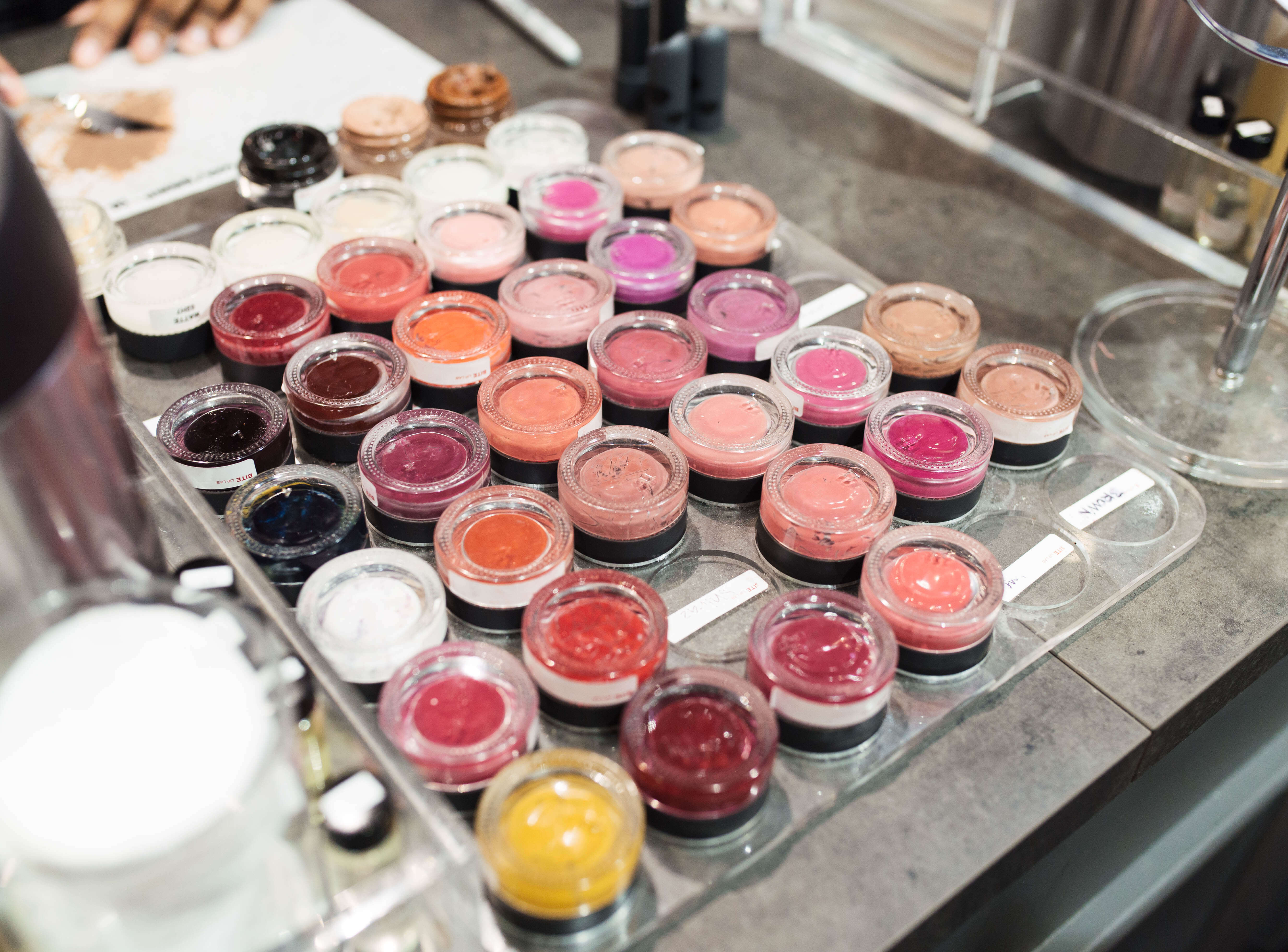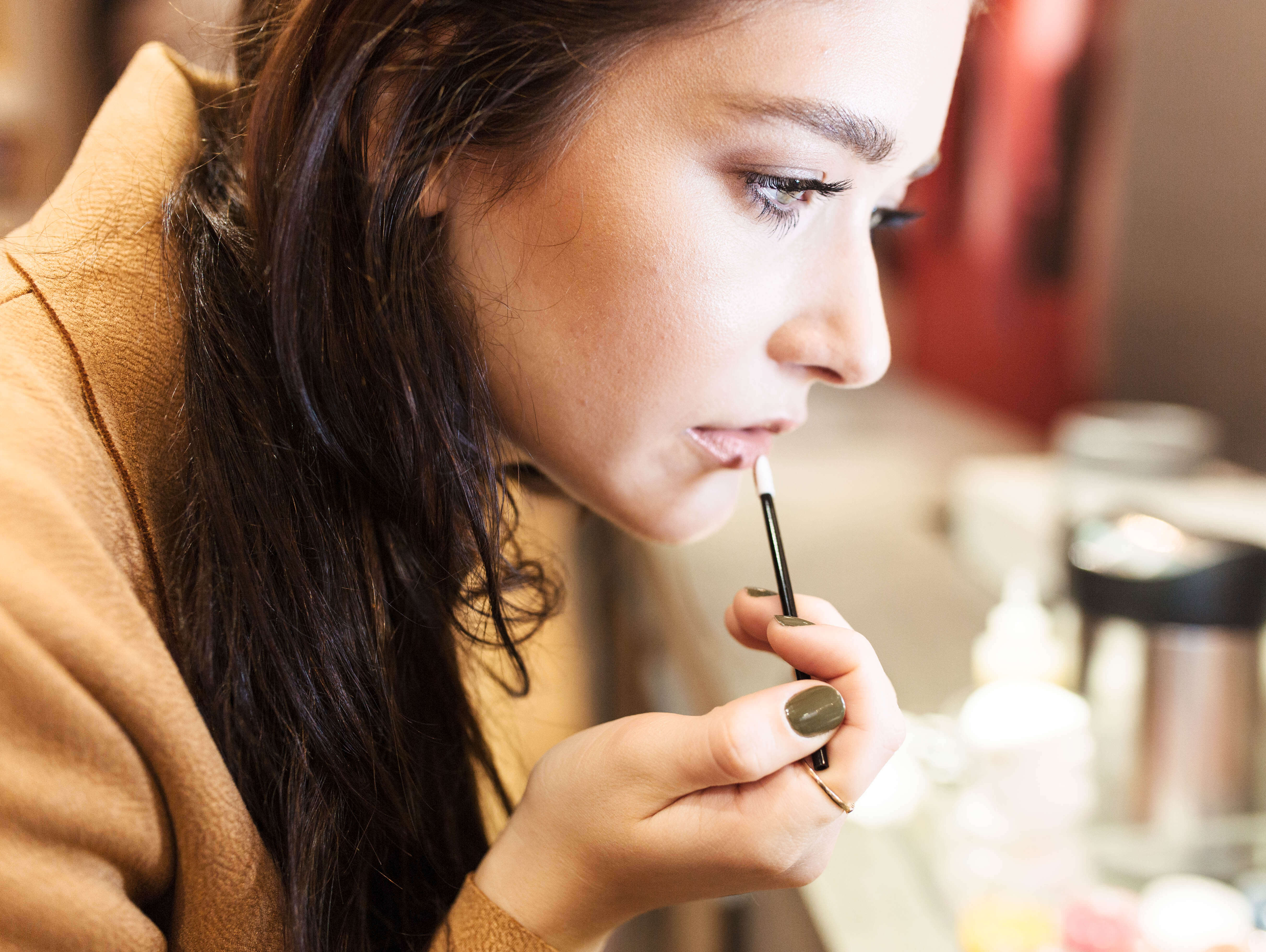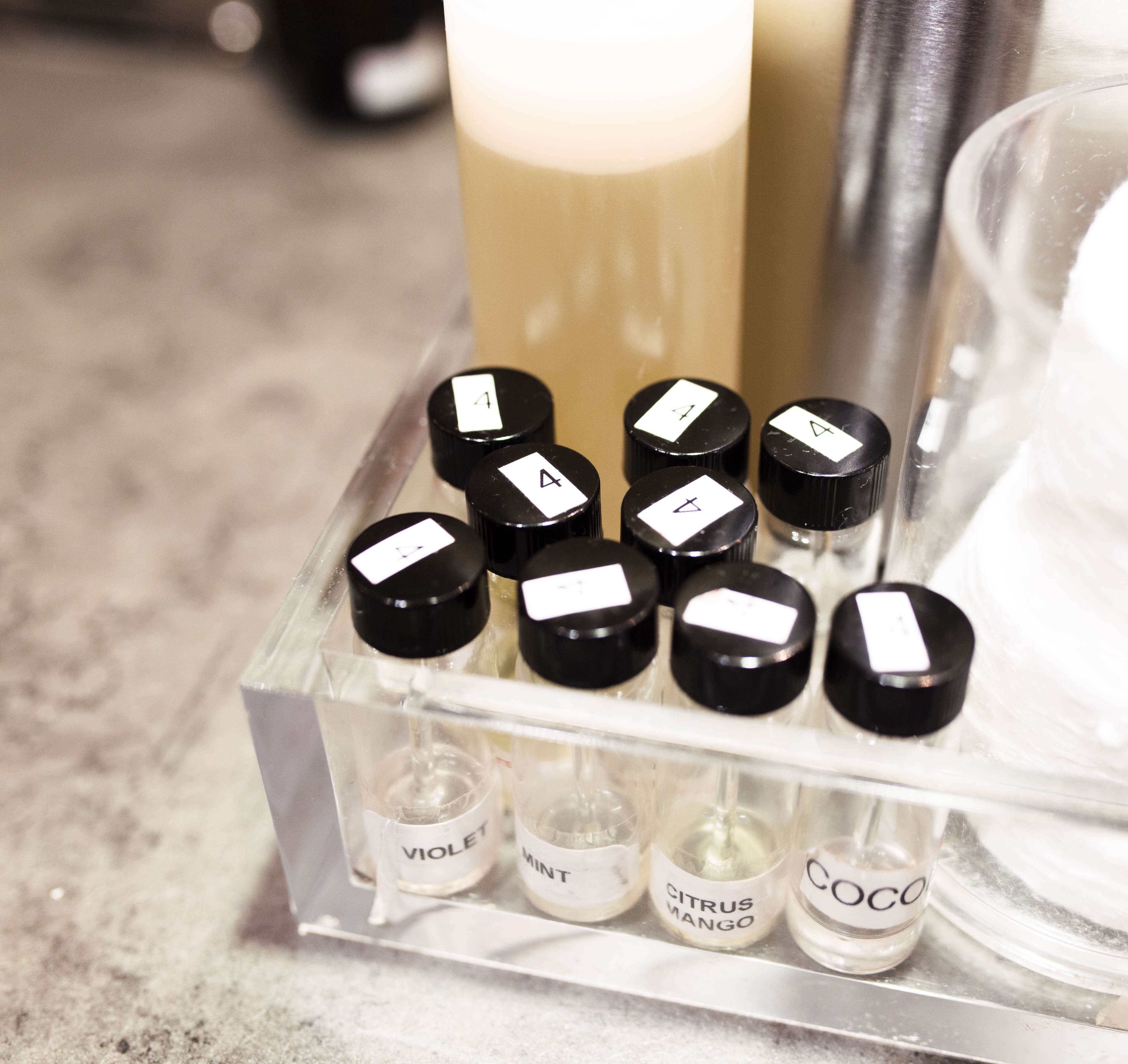 When it came time to decide which lipsticks we wanted to create we both knew we needed an everyday nude shade. We love Bite's Honeycomb lipstick but it's a bit too pink for us. Our ideal nude is Bow N Arrow by Kat Von D which is a true cool toned darker nude. The final outcome was absolutely perfect! Carli's is more of a true beige nude and mine is a bit darker and cooler. We both went with the "luminous" finish and it's incredible. It's so hydrating, doesn't sink into fine lines, and stays on the lips pretty well. For our scents, I choose vanilla-mint, and Carli went with french citrus-mint. We love that they use essential oils for fragrance!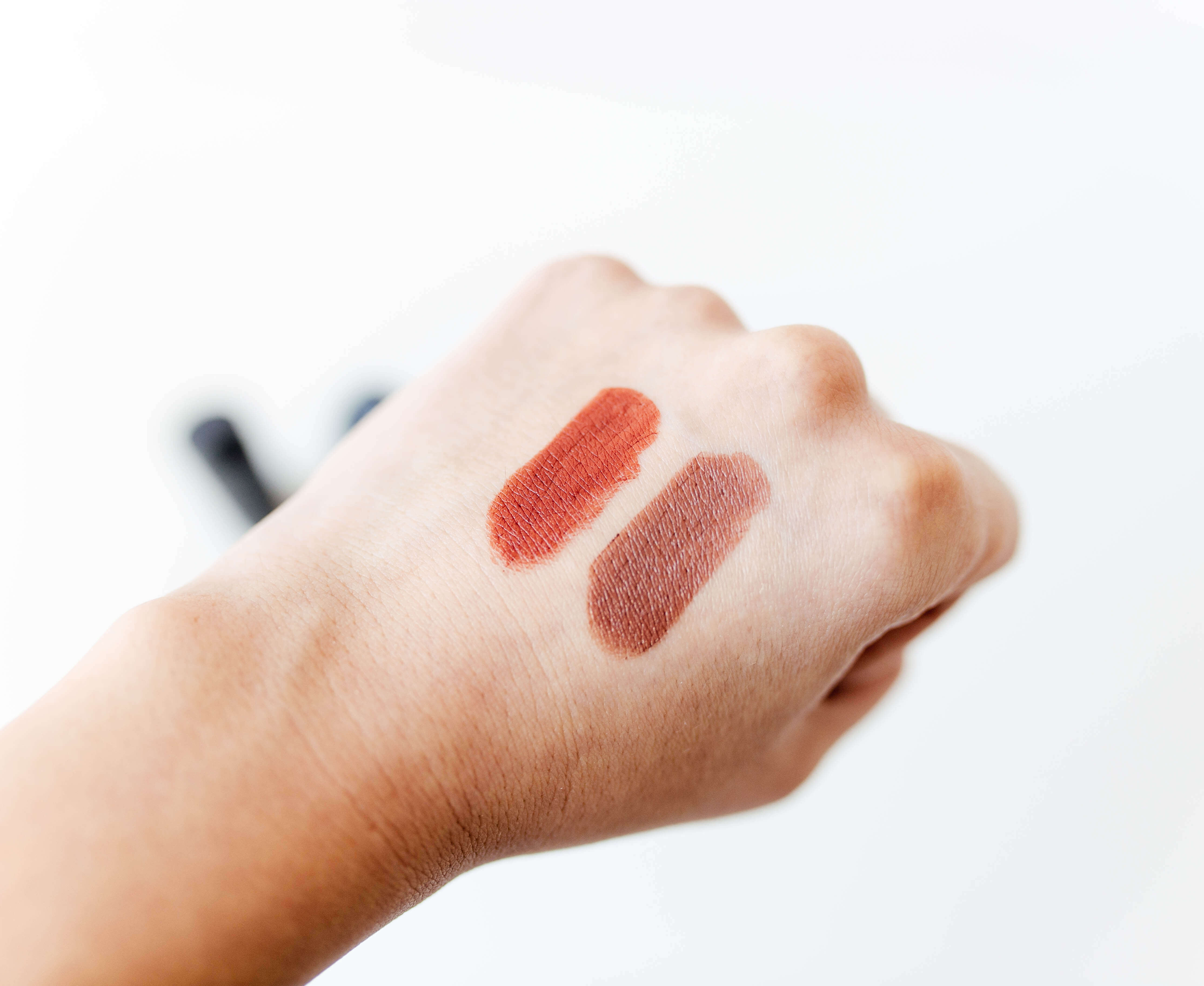 The second shade was so hard to decide on. We both wanted something unique, but wearable, and something that complimented the fall season. Carli went first and made a gorgeous terracotta shade in a matte finish. I tried to really go outside of my comfort zone and made a couple deep mauves but ended up with a terracotta as well. I don't want to say I copied Carli but it's so hard not to when we have the same taste! But once again our shades different slightly. Mine has more brown and hers is a hint more orange. I love that we made similar shades but they still represent our unique personalities.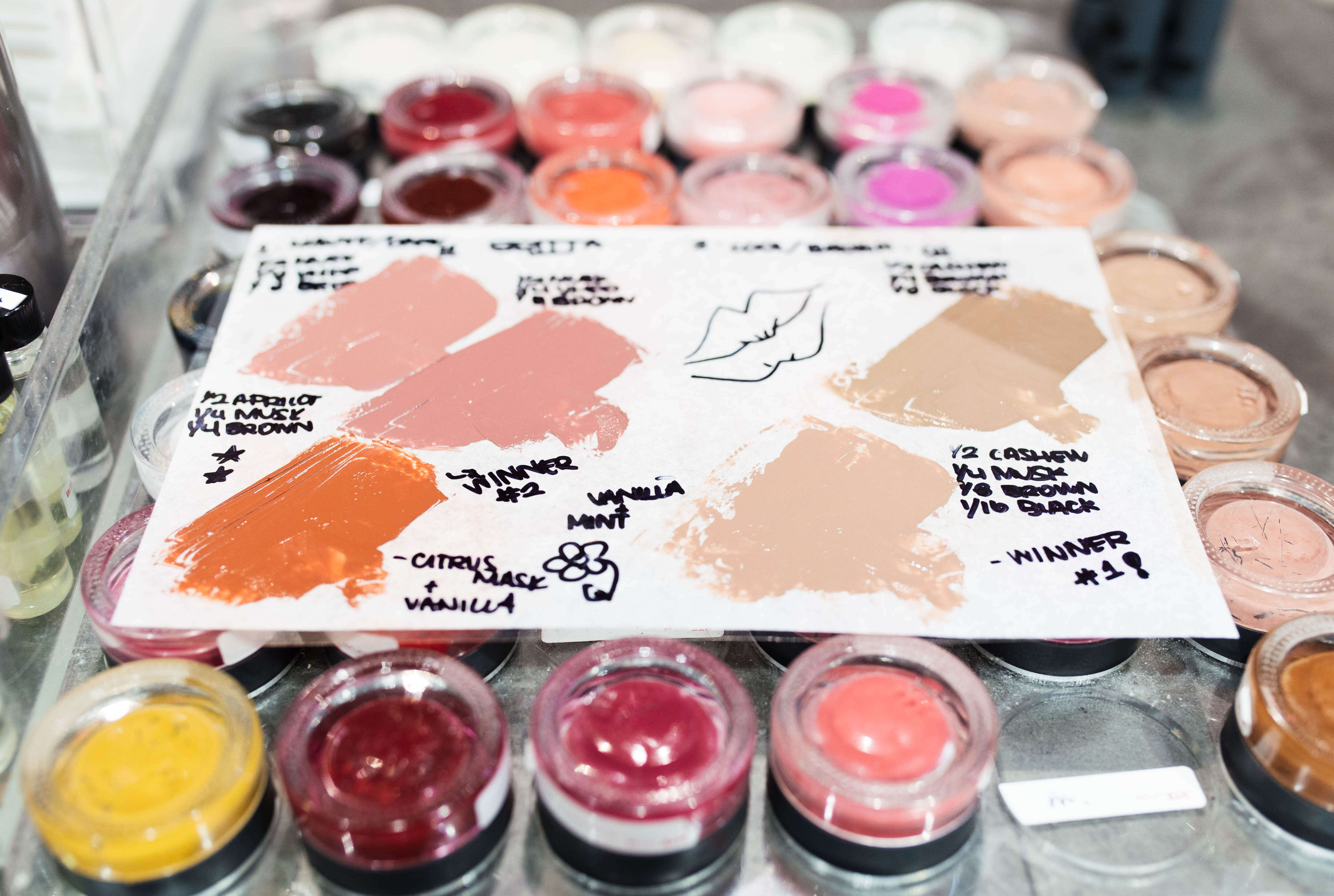 If you're wondering how the process works, you first tell your lip lab employee (ours was Janet, she's the best!) what color you want and she will mix pigments on a piece of wax paper as a test. You'll try on the shade and adjust accordingly, ie. "more brown" or "less pink." The wax paper literally looked like a work of art at the end! So many pretty tones of lipstick.
After you finalize your choices the lipstick is created. They mix the pigments with the base and fragrance and that gets poured into the mold. Then they flash freeze the mold so that the lipstick solidifies quicker. She wrapped up our lipsticks in the cutest lipstick print tissue paper which was the cutest touch.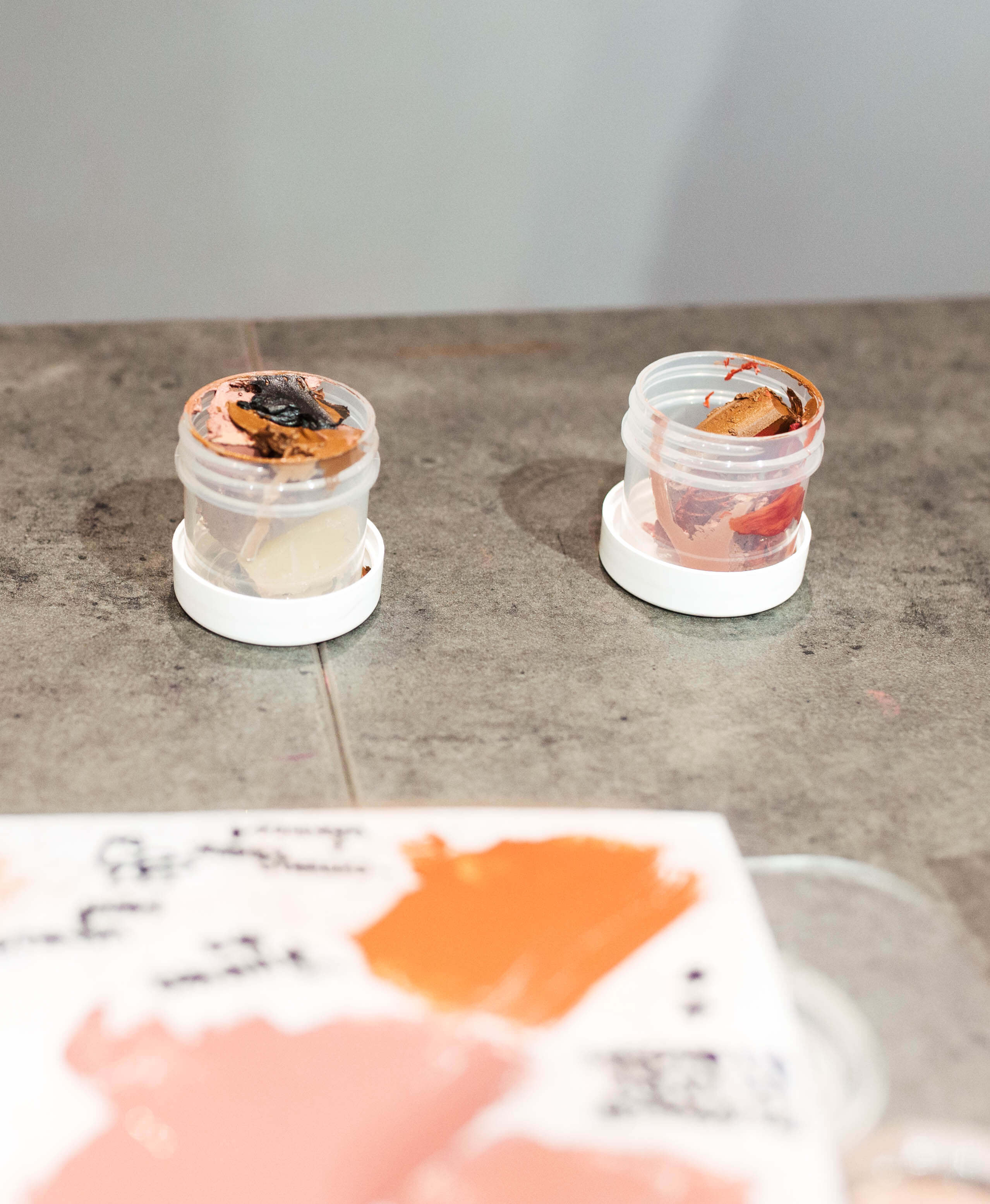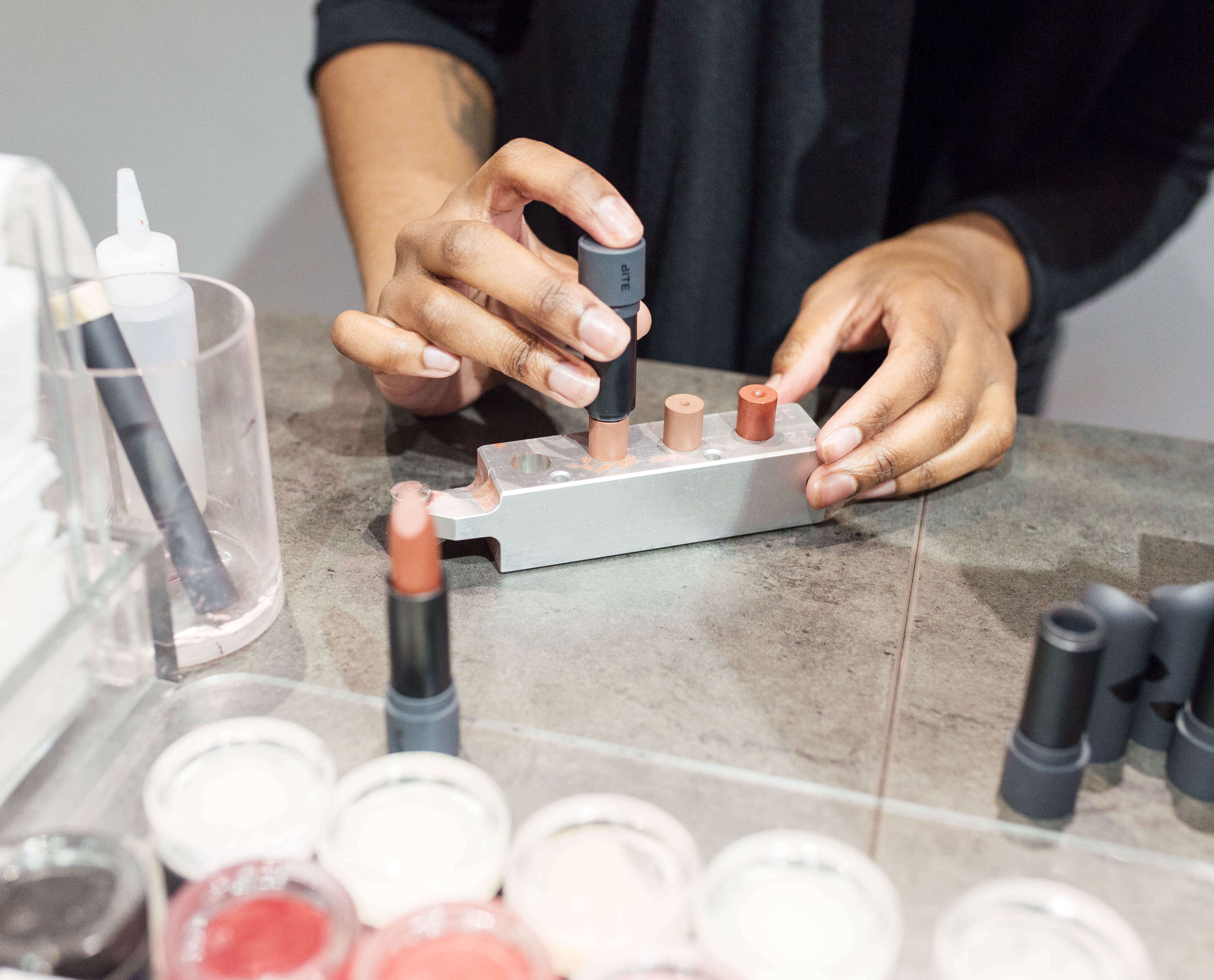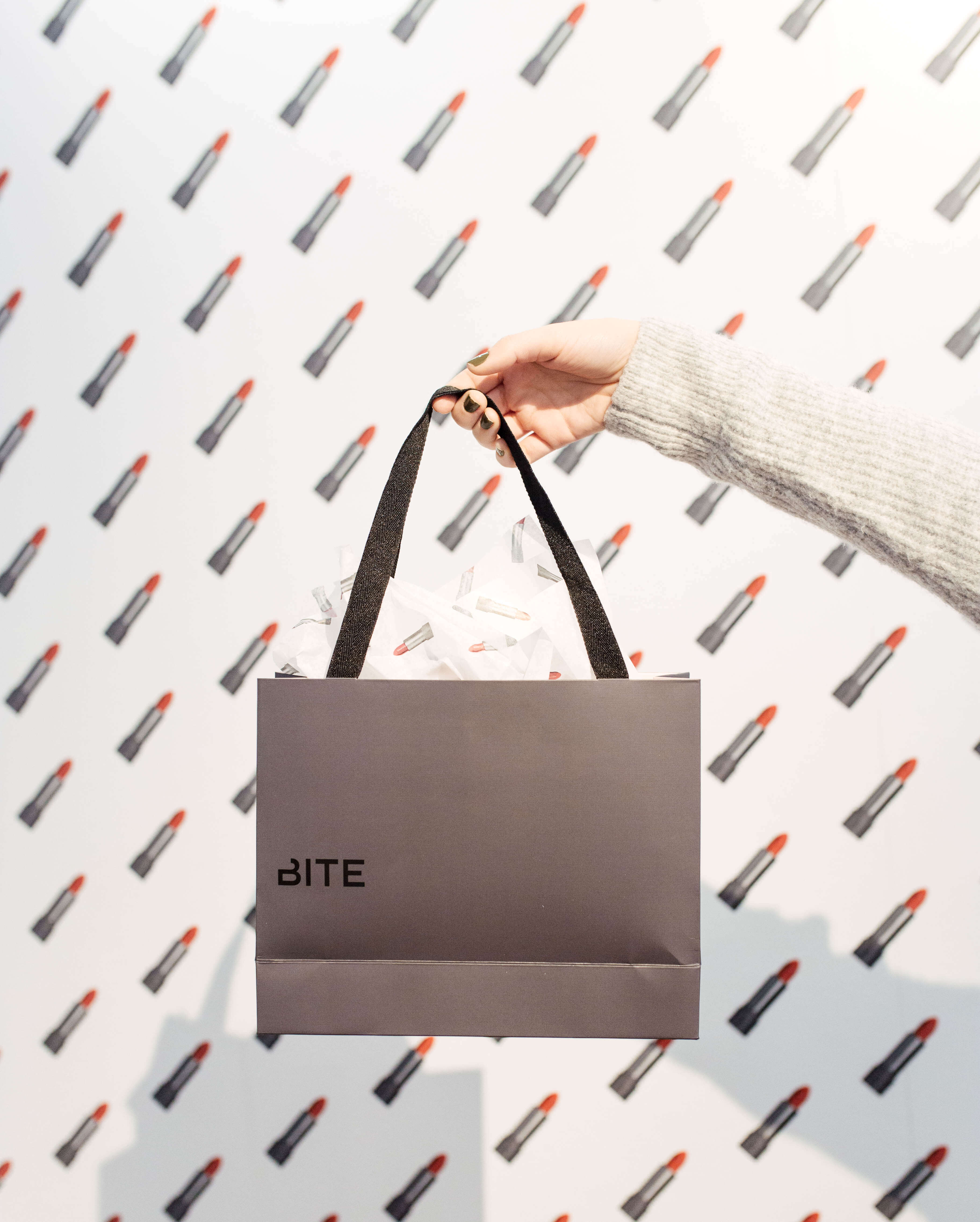 Overall it was an AMAZING experience. We were there for almost two hours and could have stayed all day! The employees are both nice and educated, ready to answer any questions we had. They're actually opening a Lip Lab in LA pretty soon and we can't wait to go back!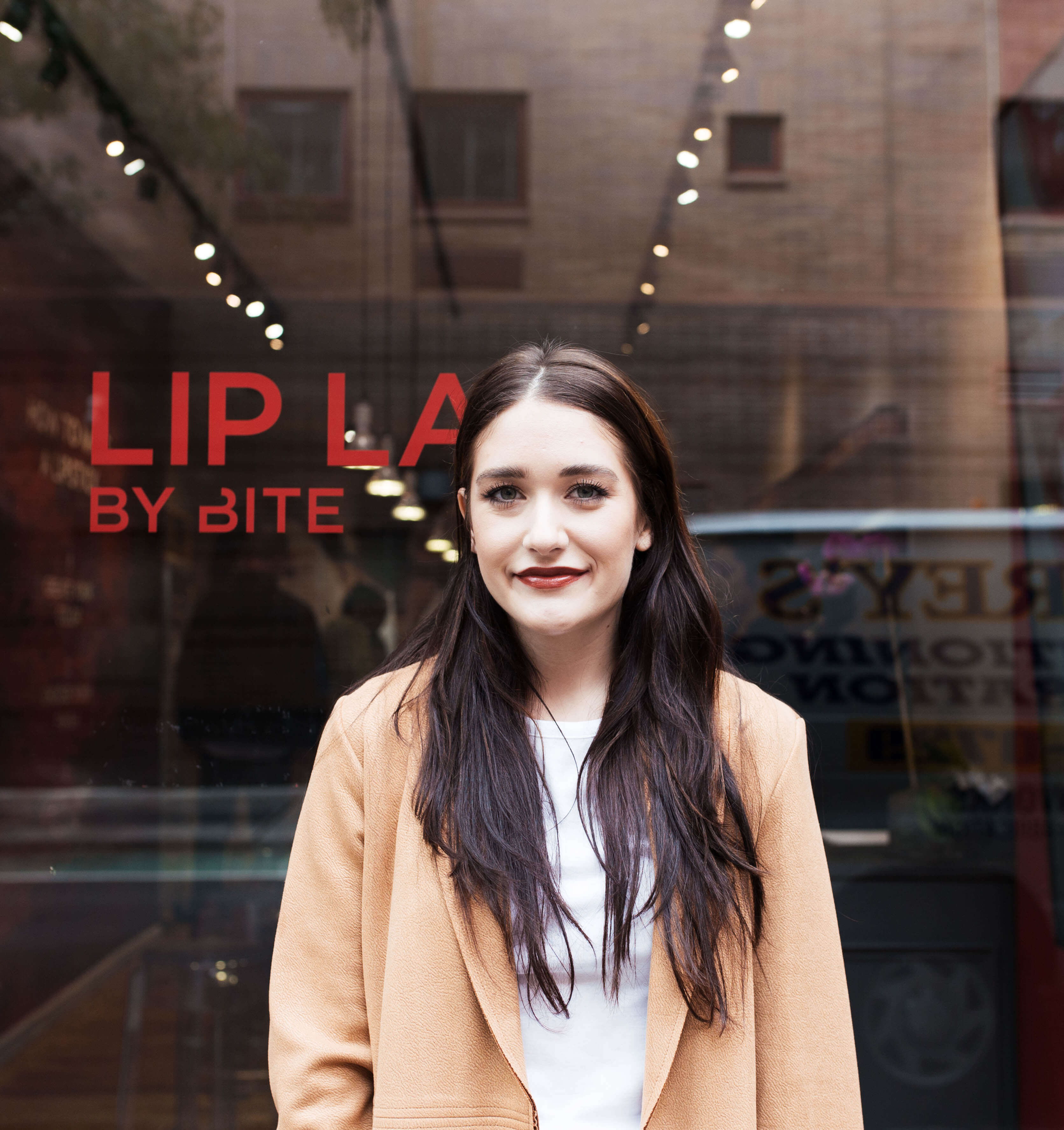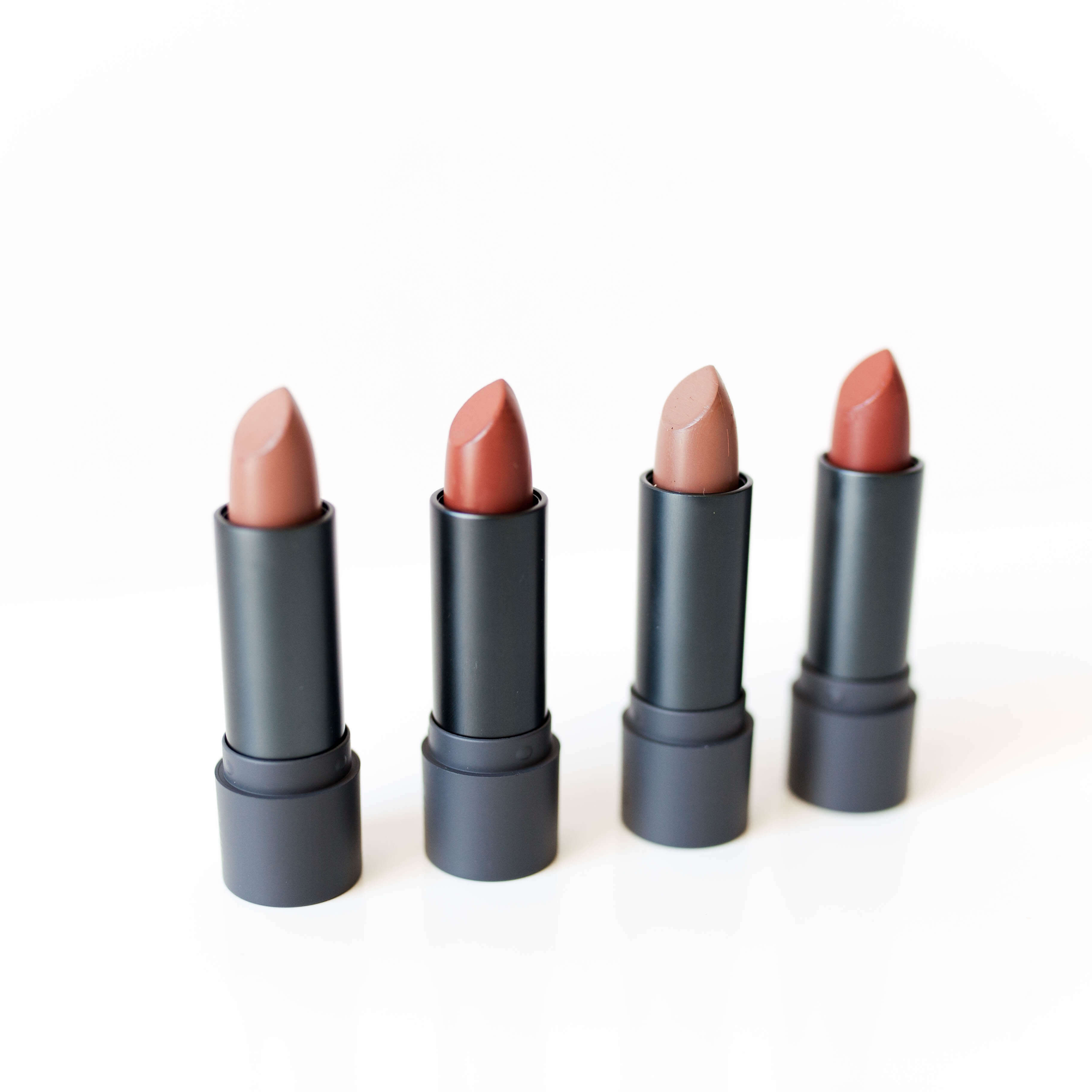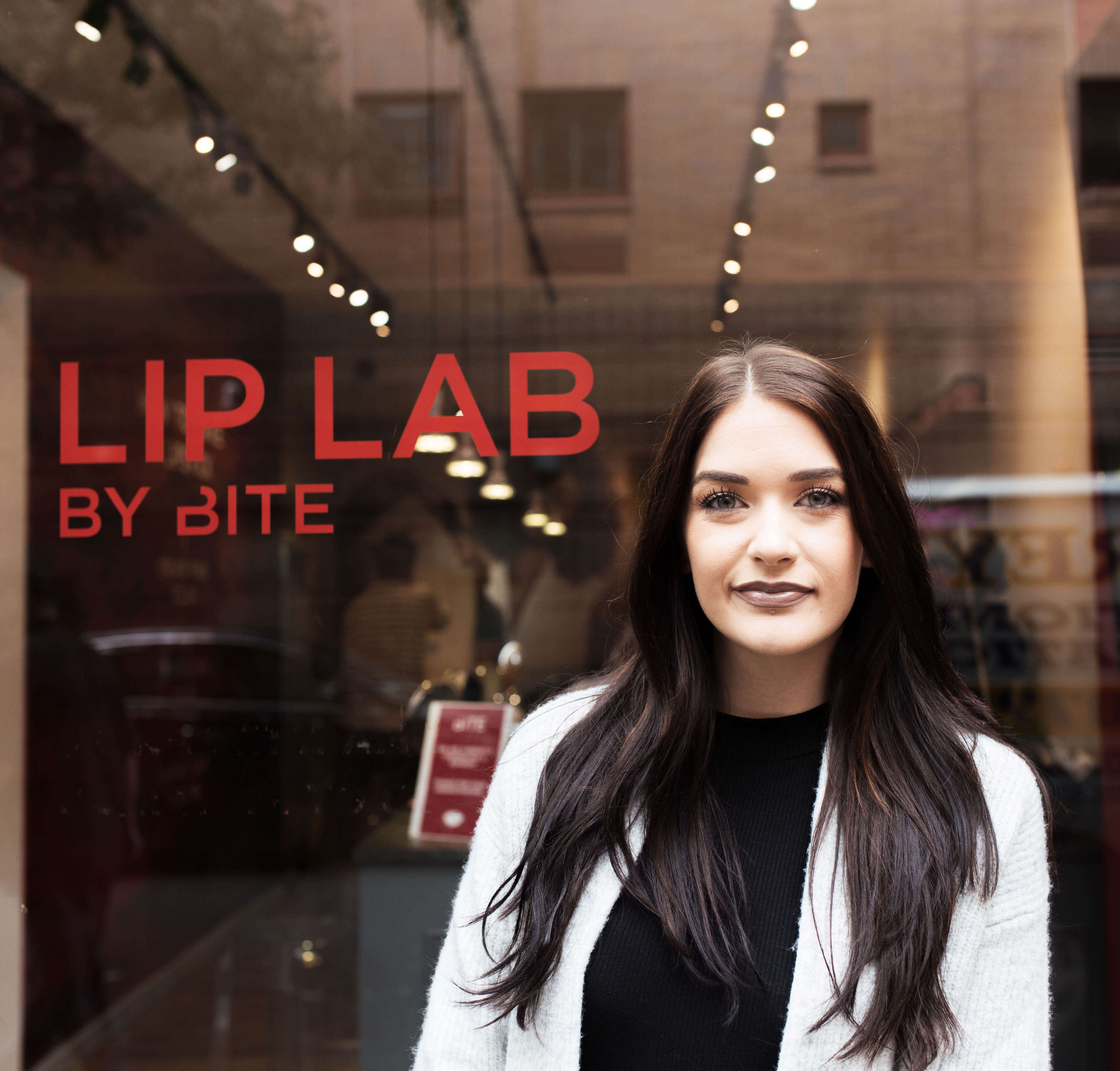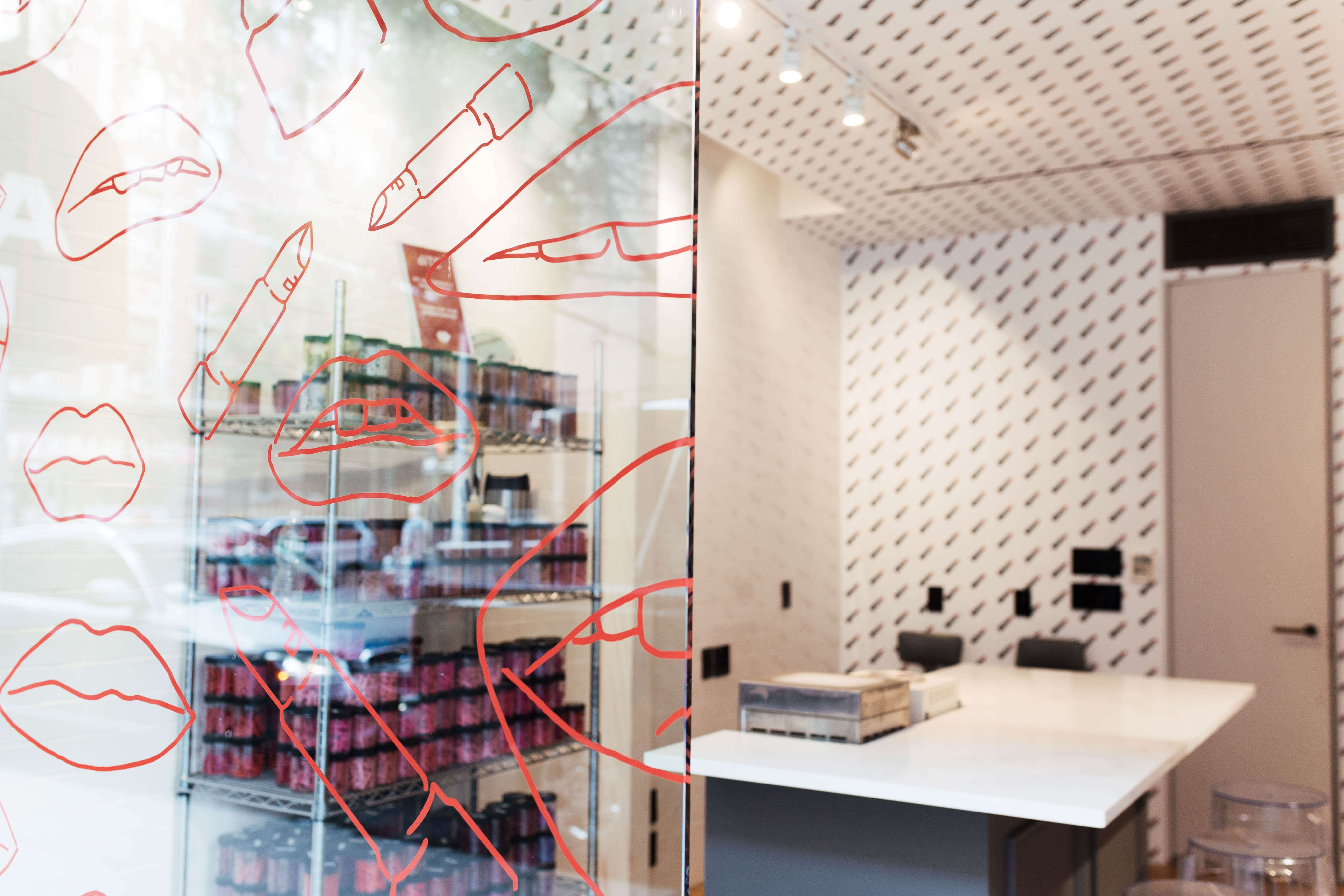 Bite also keeps your custom lipstick on file so you can re-order at any time!
Would you create your own lipstick?
xx, Britta
Bite Lip Lab | 174 Prince St. New York, NY 10012
Watch a little behind the scenes video we put together!