Dare I say August was the most eventful month yet? Although we didn't have any trips this month we had a lot of random (and fun) events. Every year we say we're going to say "yes" to more social invites and we always fall short on this resolution. But this year I feel like we've made some serious strides.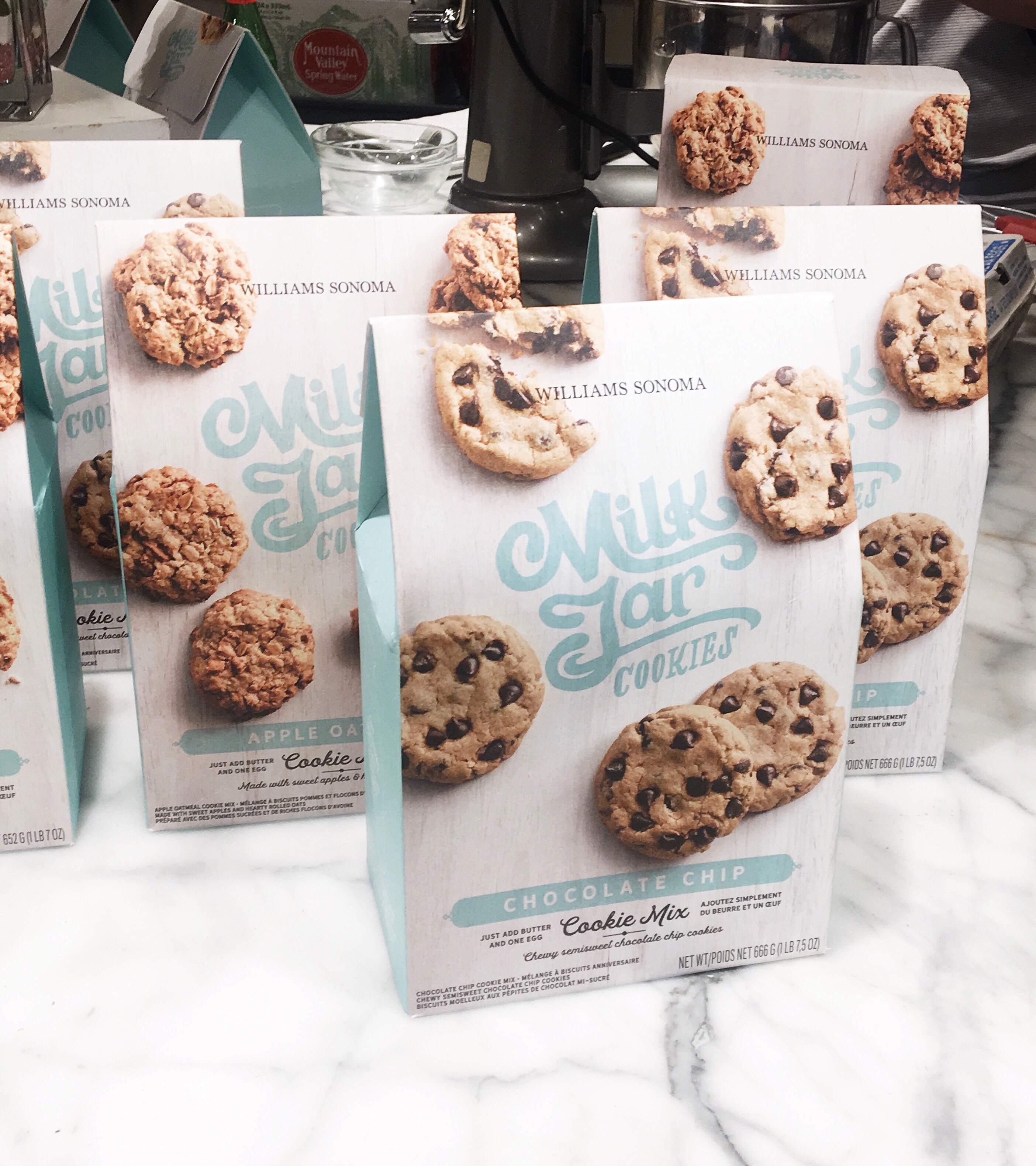 National Girlfriend's Day Event
We were invited to Williams Sonoma in Beverly Hills to watch the owner of Milk Jar Cookies, Courtney Cowan, demonstrate how to use their baking mixes. If you've been with us for awhile then you're well aware how much we love Milk Jar. In fact, it was our first stop in our Sweet Eats series. So we were really excited to meet Courtney and try out the cookies! There was also champagne which was a nice touch 🙂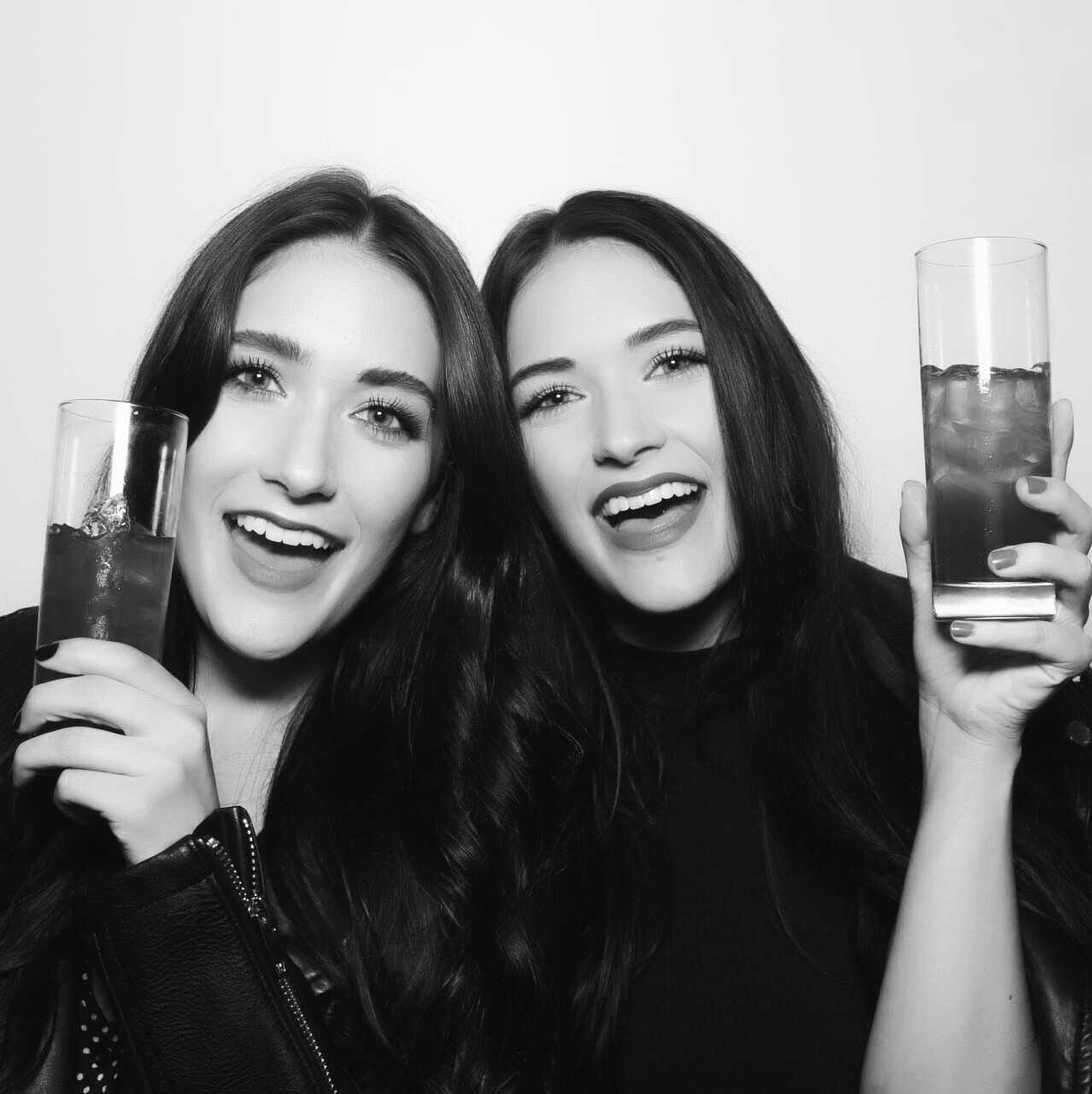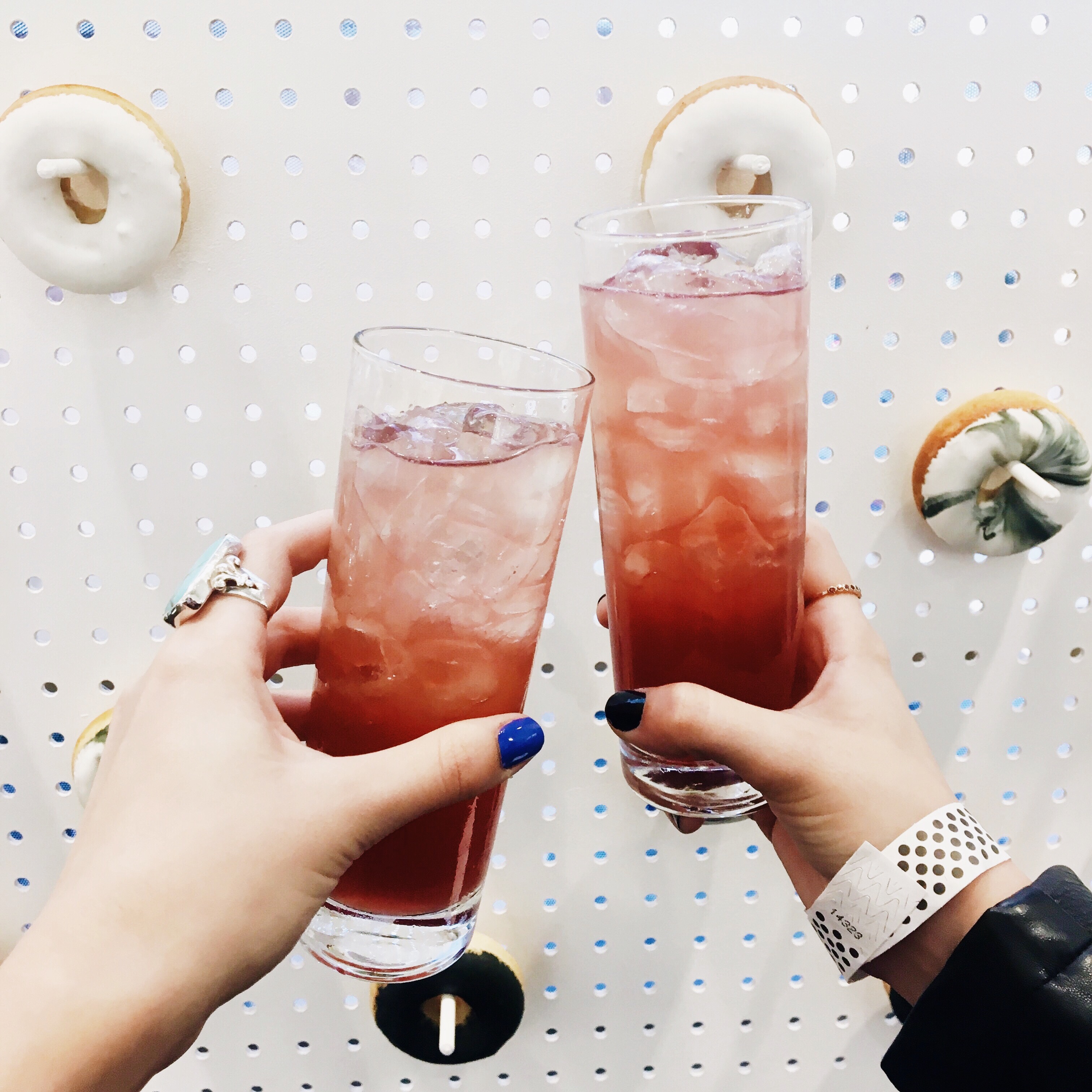 Sephora Community Party
If you didn't know Sephora recently launched their new community. They have a gallery where you can show off your looks and link to products, along with different groups where you can post questions and ask for advice. It's actually a lot of fun! The chat threads remind us a lot of Reddit and it's nice to just be able to ask other beauty lovers which products they are loving and get a direct response. Follow us on the platform @thegarsowtwins! To celebrate the launch Sephora hosted an event the Hollywood & Highland location. They even had a signature drink, the #nofilter, and a fun photo booth! Oh, and how could I forget about the donuts and cake pops? Seriously, one of the best beauty events we've been to!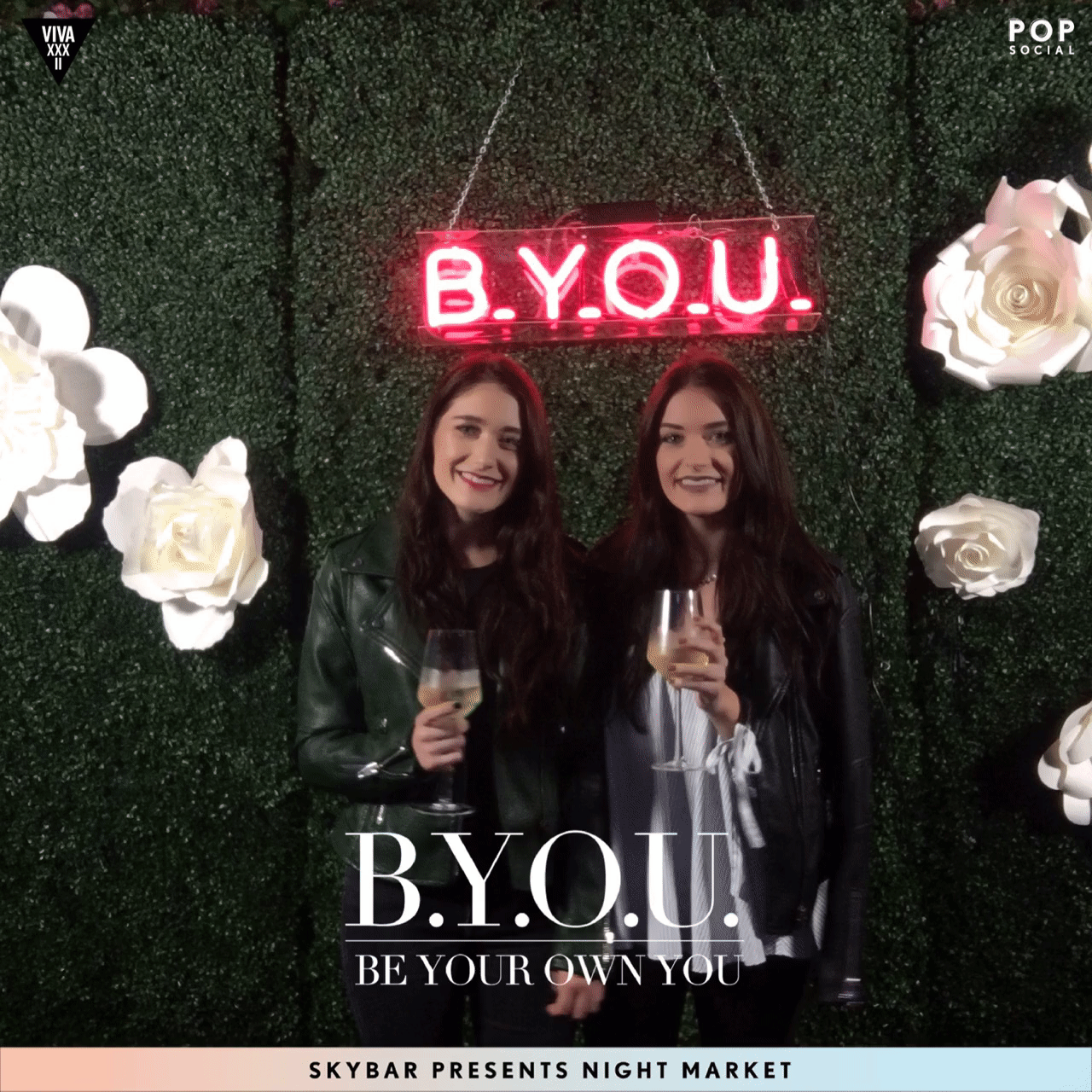 Night Market feat. B.Y.O.U
B.Y.O.U hosted an event at The Mondrian. We had been to Skybar once before but it is breathtaking at night. They had a bunch of shops/vendors set up and of course an amazing photo booth. It's always nice to support small businesses and we love finding out about new brands. The gift bag included some Pistaché Skincare Hydrating Face Moisturizer and we've been dying to try this brand. So far, we love it!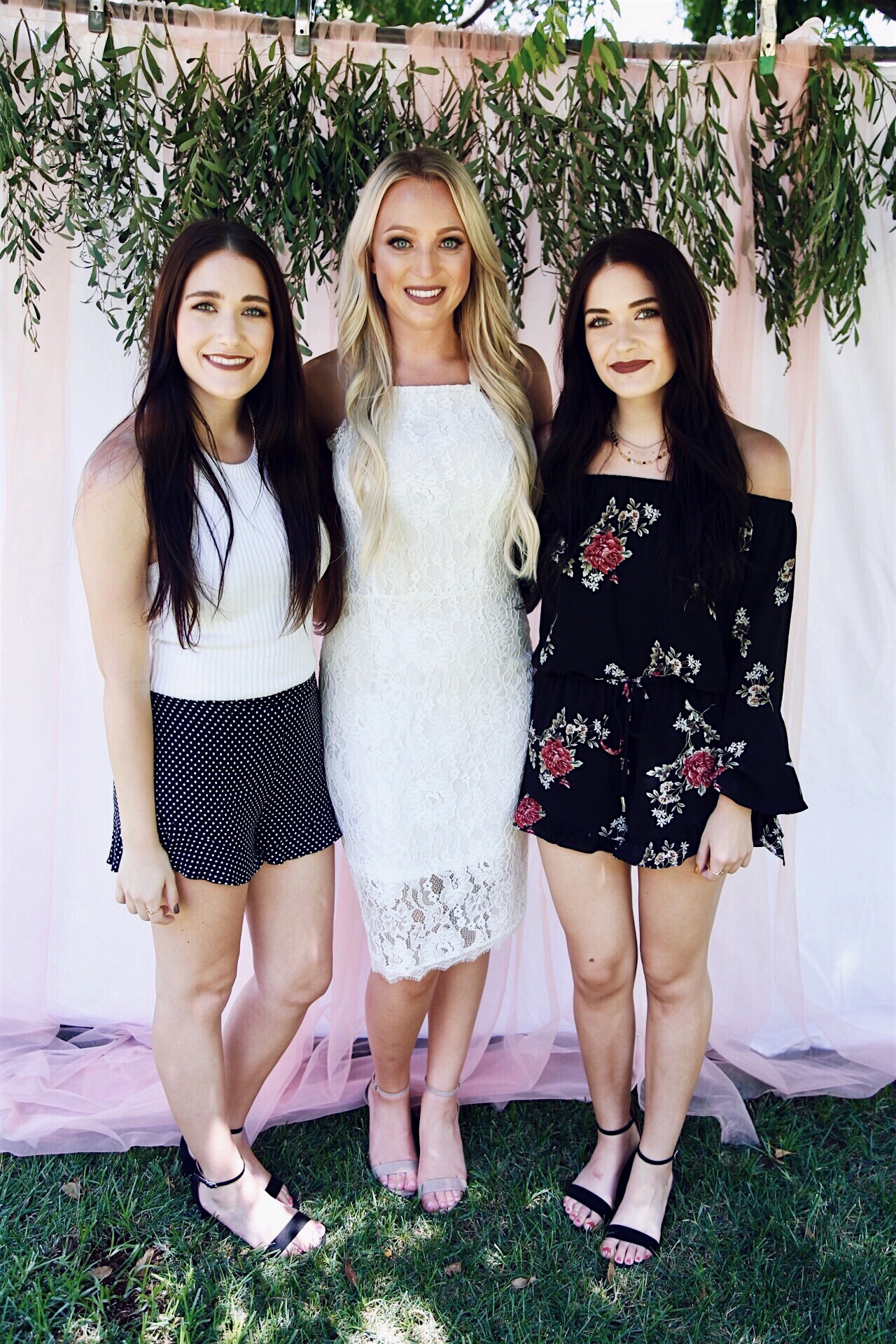 Bridal Shower
You may remember back in September when our friends Lexi & Joey got engaged at their housewarming party? Well, this month she had her Bridal Shower! It was hosted by her bridesmaid's and they did an incredible job! There was a mimosa bar and every dish was served in individual sized portions. So cute! It's always an amazing experience to see your good friends in their happiest state. We can't wait for the big day next month!
Honestly, I just realized how many cheers-ing gifs we had this month and it's only slightly embarrassing. Hope you enjoyed this recap!
xx, Britta