I've said it before and I'll say it again- I love a good blazer! I live in jeans and t-shirts and a blazer really elevates a casual outfit. I have found some great blazers from H&M at such an affordable price point. I find that they don't drown me out and are definitely fair quality for the price.
The one I'm wearing here is no longer available but there are other cute pearl buttoned blazers on their site right now. I love the texture this one offers. Without it, this outfit would be truly boring. I also love mixing the light blazer with dark denim.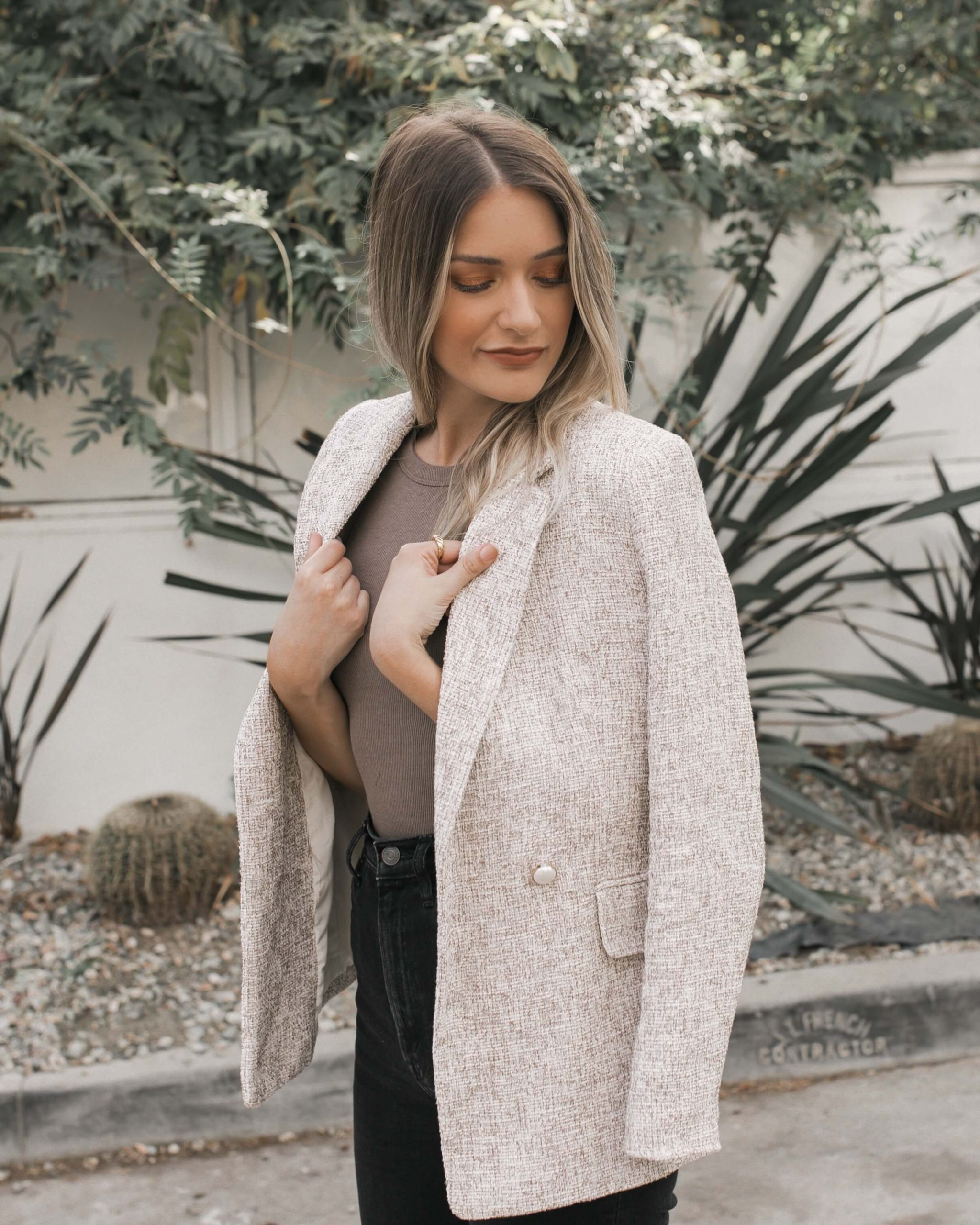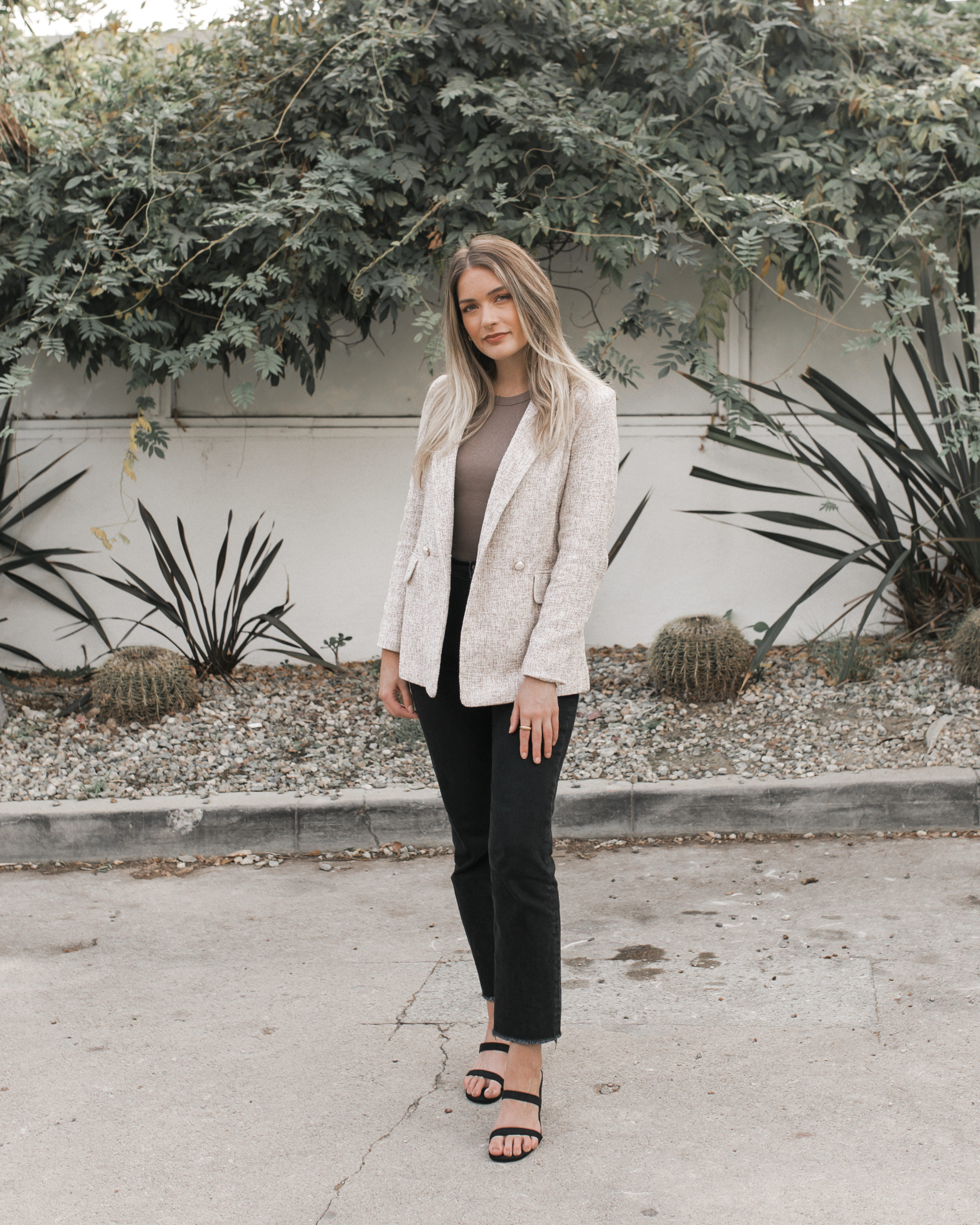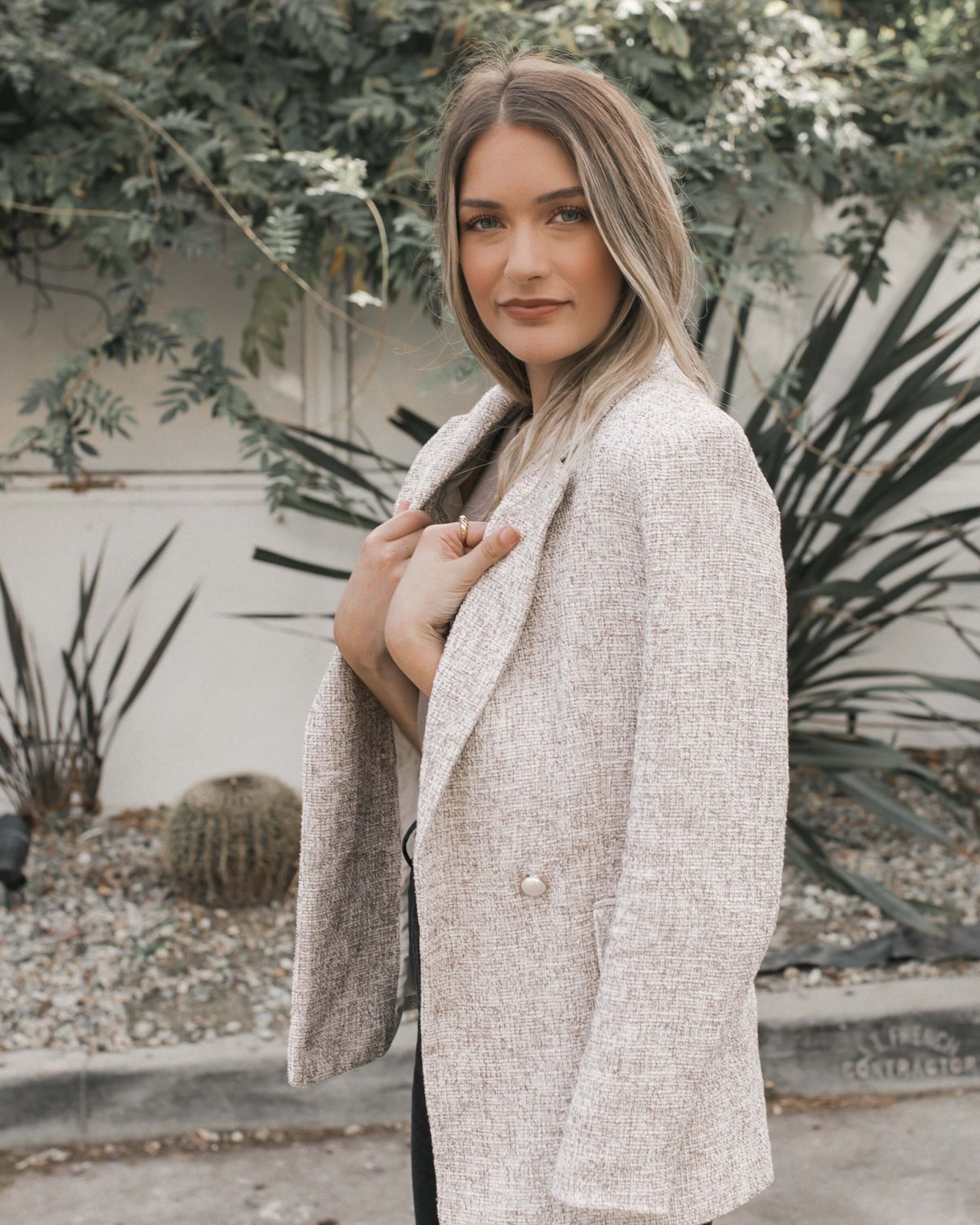 These are my favorite black jeans. They are ultra high rise and hug all the right places. They also hold their shape throughout the day instead of stretching out like some vintage fits.
These shoes are no longer on Target.com and I do not know why they would discontinue this perfect style! I live in these when I want something with a small, block heel.
Jeans: Abercrombie + Fitch | Tank: Target | Blazer: H&M (no longer available, similar here) | Shoes: Target
Have you tried H&M blazers?
Britta