Too Faced was kind enough to invite us to their creator pop-up in Los Angeles. Basically, it was a space for creators to come and meet the Too Faced team, mingle with other creators and take cute photos for Instagram. We didn't really know what to expect but it ended up being such a great experience!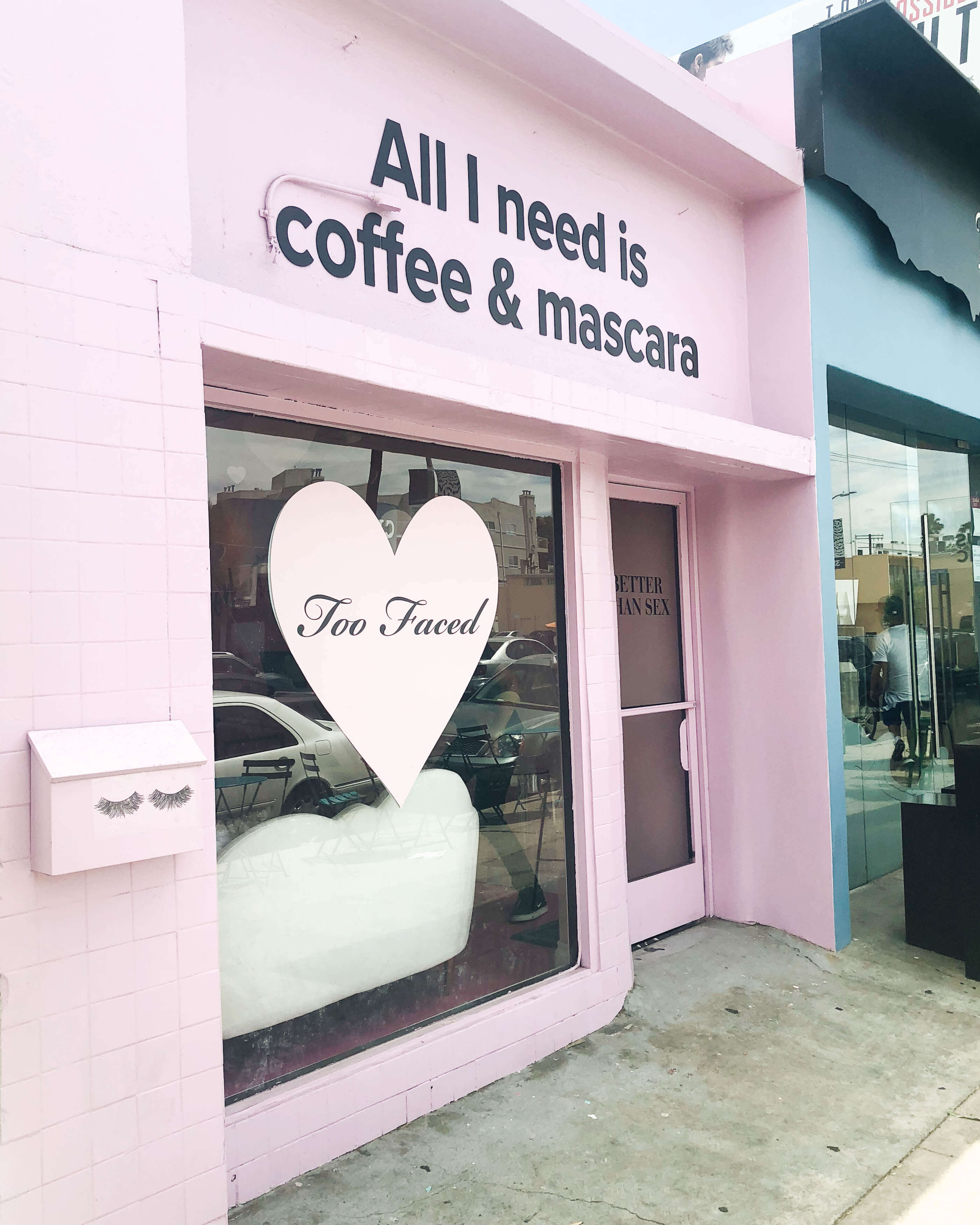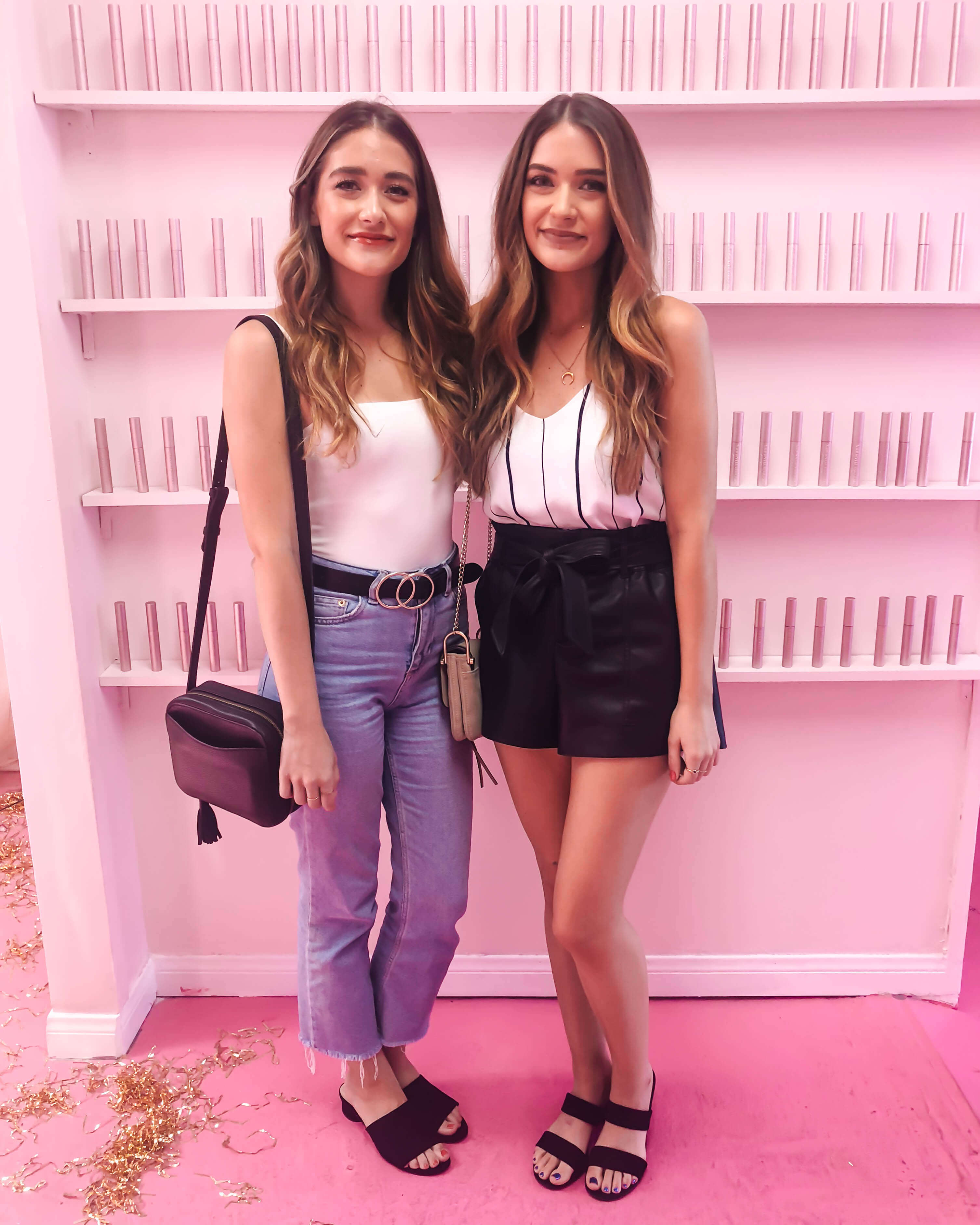 Upon arrival, we were shown the space and told we could take photos wherever and enjoy some coffee and pastries. Does that not sound like an ideal situation?! The main event of the pop up was the celebrate 20 years of Too Faced! They even gave the Too Faced Better Than Sex Mascara a makeover and redid the component to be glitter pink. So cute! We actually love this mascara and agree that it's worth a celebration.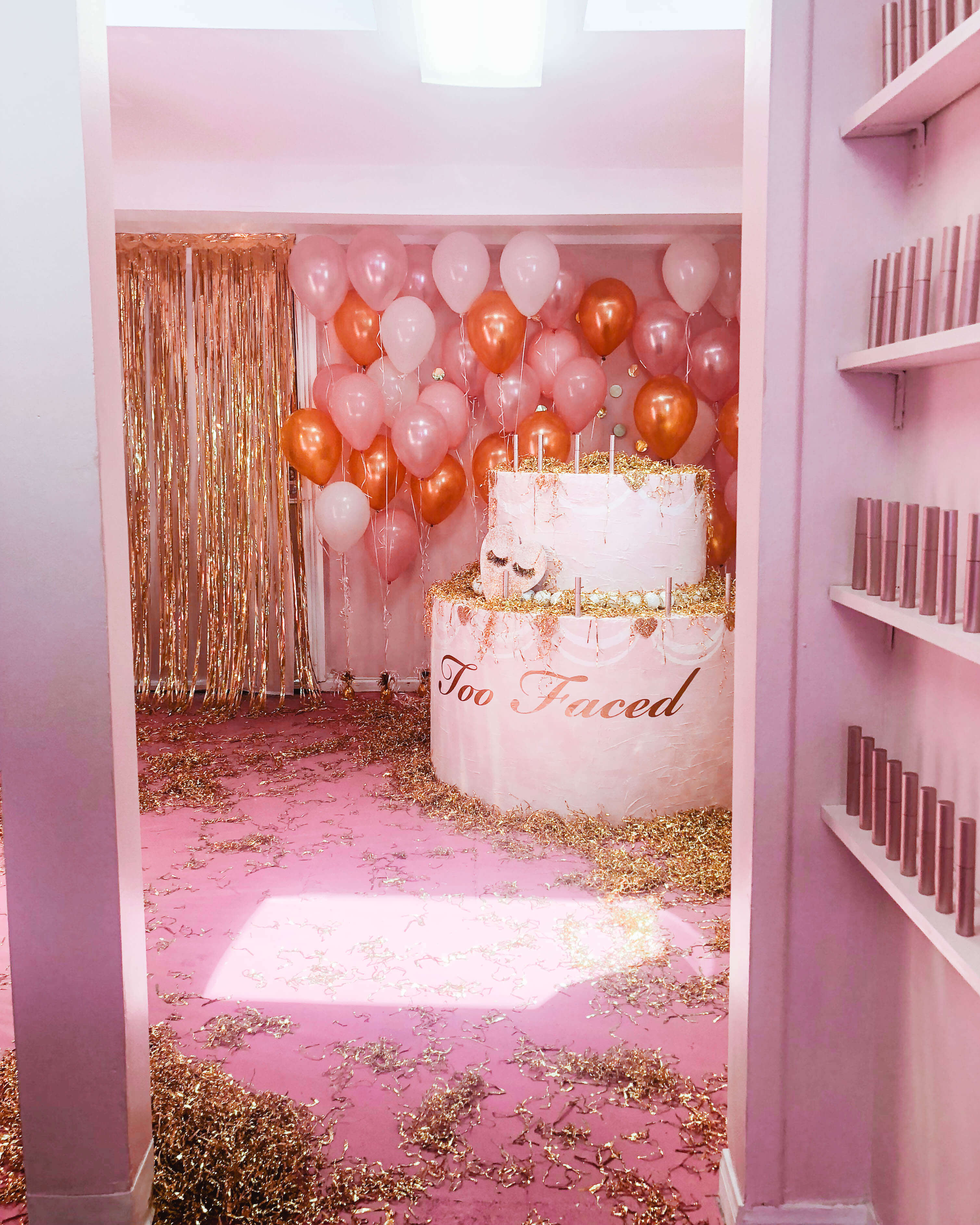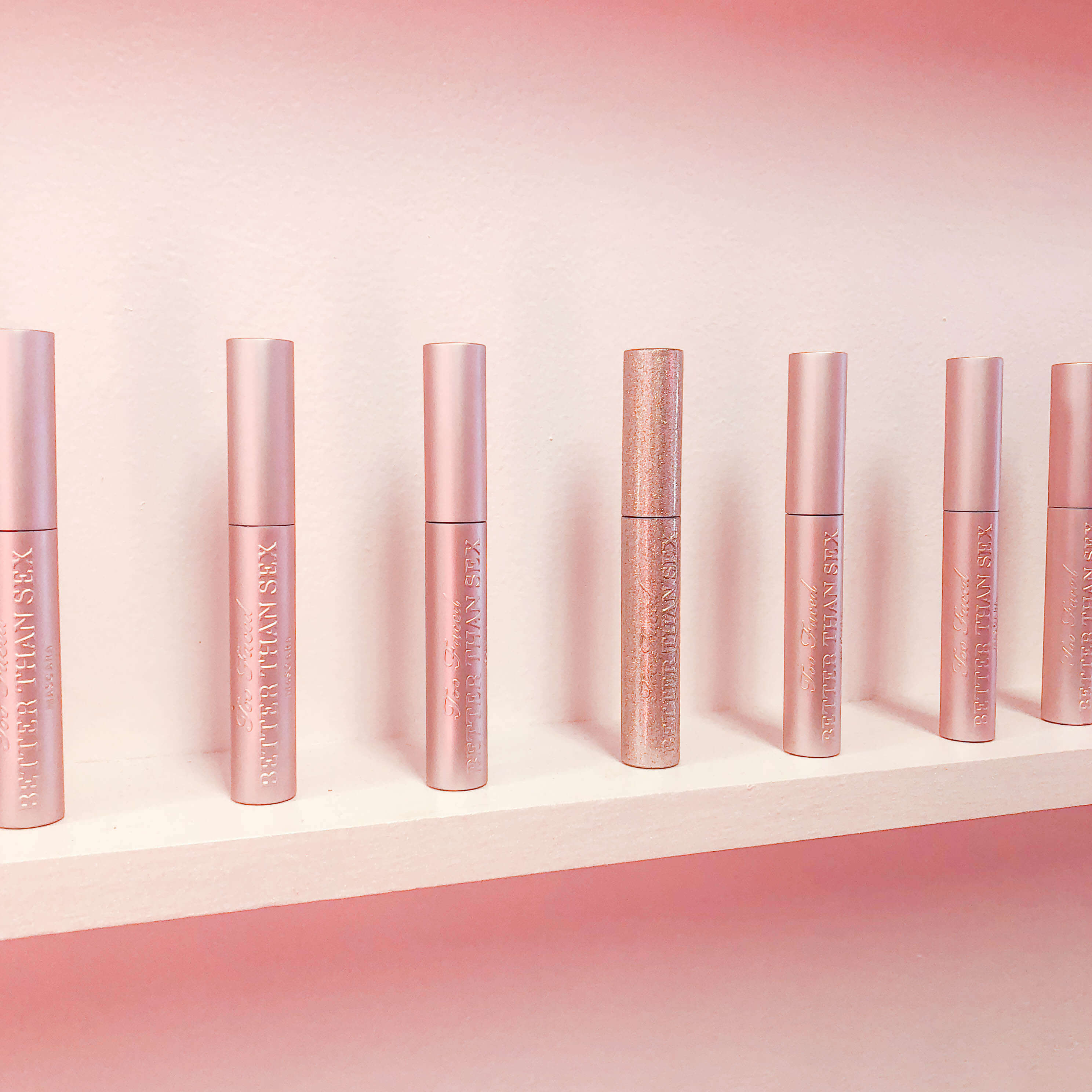 I ordered an iced latte from the barista and Carli opted for a matcha. We never tried matcha before and it was better than expected. We actually took croissants to go because they were quite messy but we're happy to report that they were INCREDIBLE. Like, next level croissant good.
Too Faced went above and beyond and gifted us with some of their most popular products including the Chocolate Bar Palette and the Chocolate Soleil Bronzer. We were also so excited to grab the "Lady Balls" Melted Matte Liquid Lipstick. This shade has been speaking to our souls for years and we never pulled the trigger. We can't wait to try these goodies and give you our thoughts!
Even though this event wasn't open to the public we hope you enjoy these photos! We just wanted to give you a peek inside this cute pop-up. Shop Too Faced's most popular products below!
xx, Britta