If you remember a few month's back The Pie Hole sent us their Apple pie to try for National Apple Pie Day. It was without a doubt the best apple pie we've ever had! So we were thrilled when we found out The Pie Hole was opening a location in Hollywood, about a mile from our place!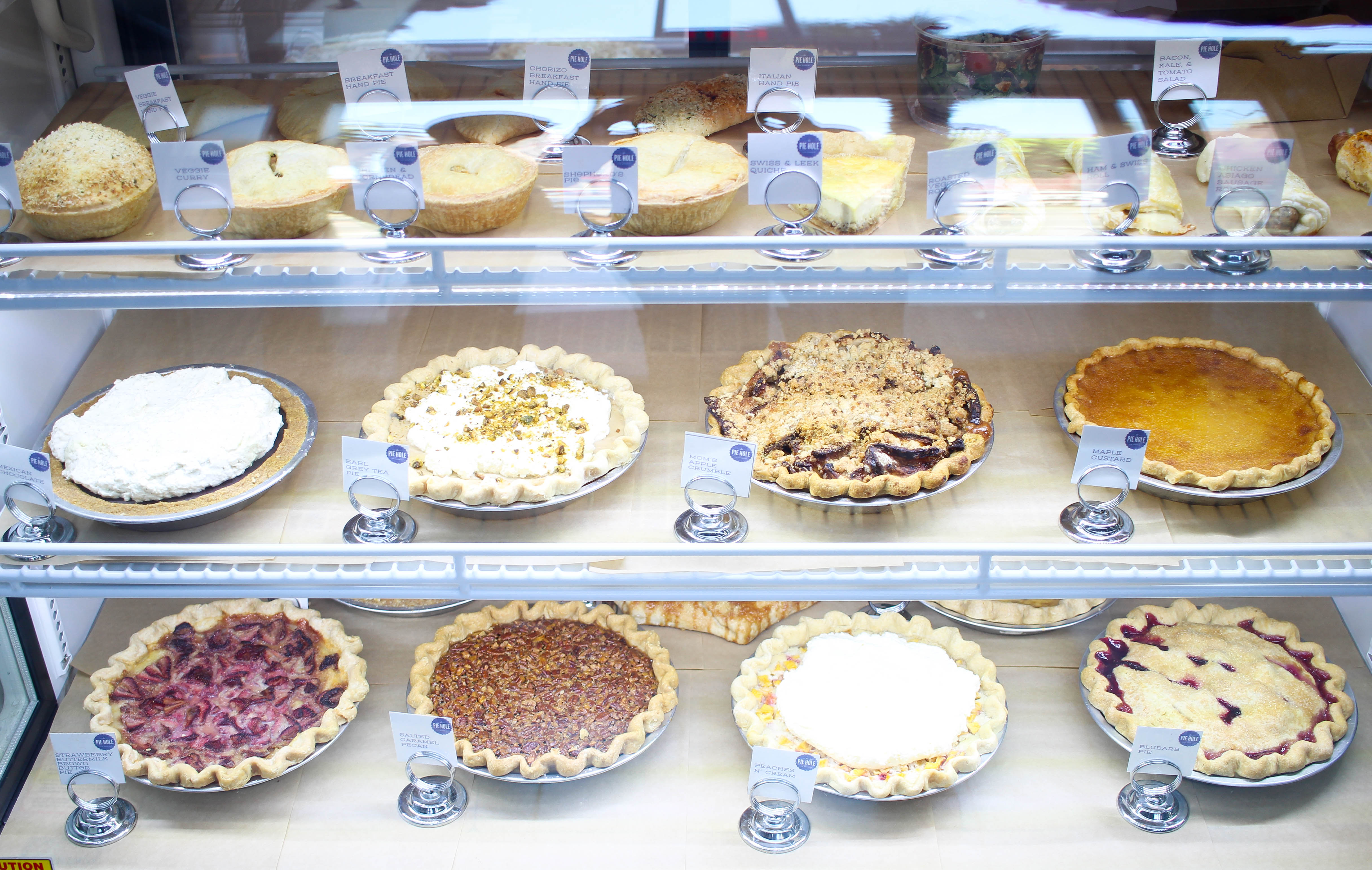 The first free Saturday we had we headed to The Pie Hole Hollywood to try the rest of the delicious pies they offer. The shop itself is located on the iconic Hollywood Blvd. We were a little worried this location would be packed, since it's new and on the smaller side. But for a Saturday afternoon it was surprisingly slow, which was great since we had to snap some photos for the blog.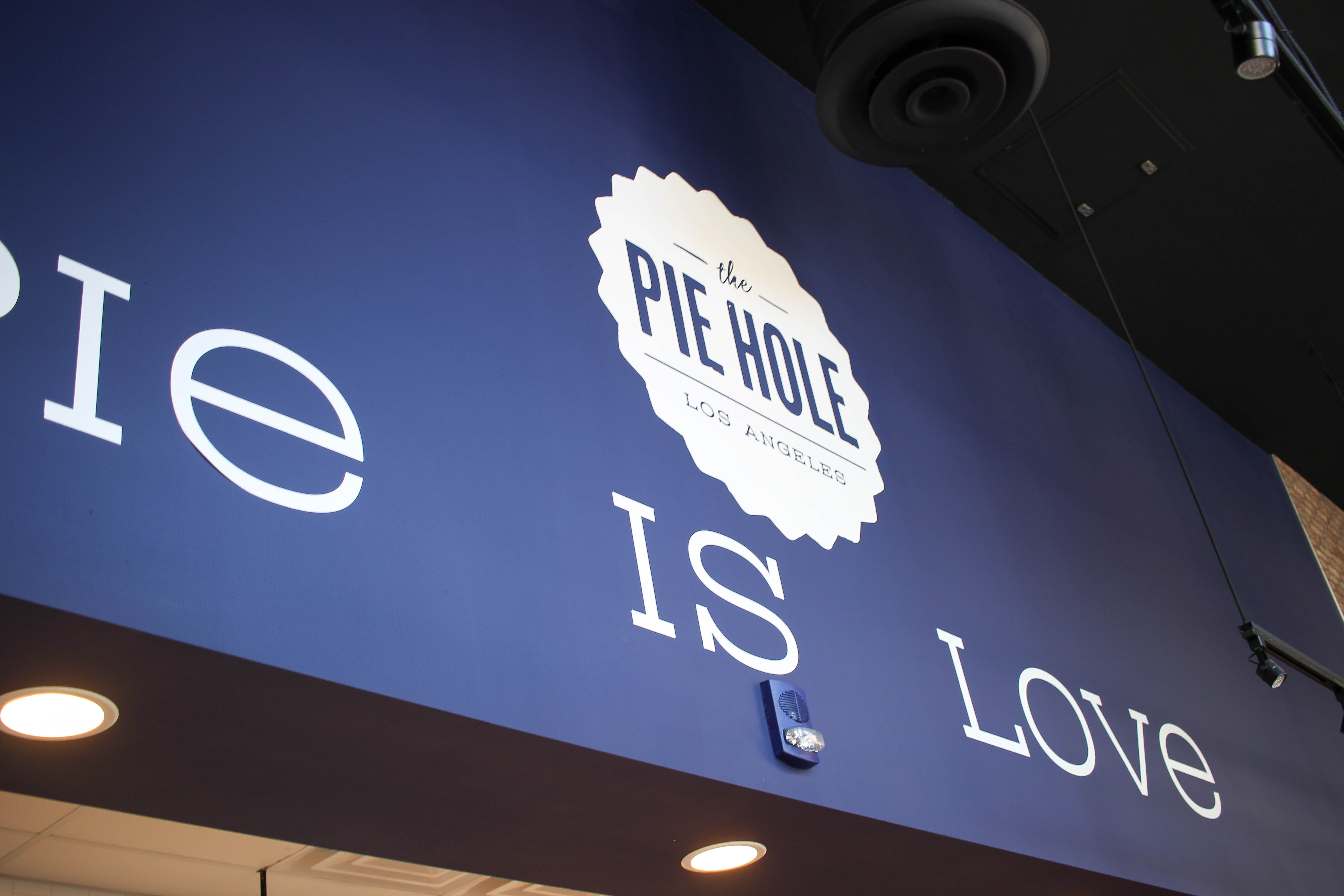 The customer service was outstanding. We asked an employee if we could take some photos for our blog and he said yes and asked us to write down our social channels so they could follow us and promote our post. How sweet! He also offered up his opinion of each pie, and was super knowledgeable when it came to the cold brew.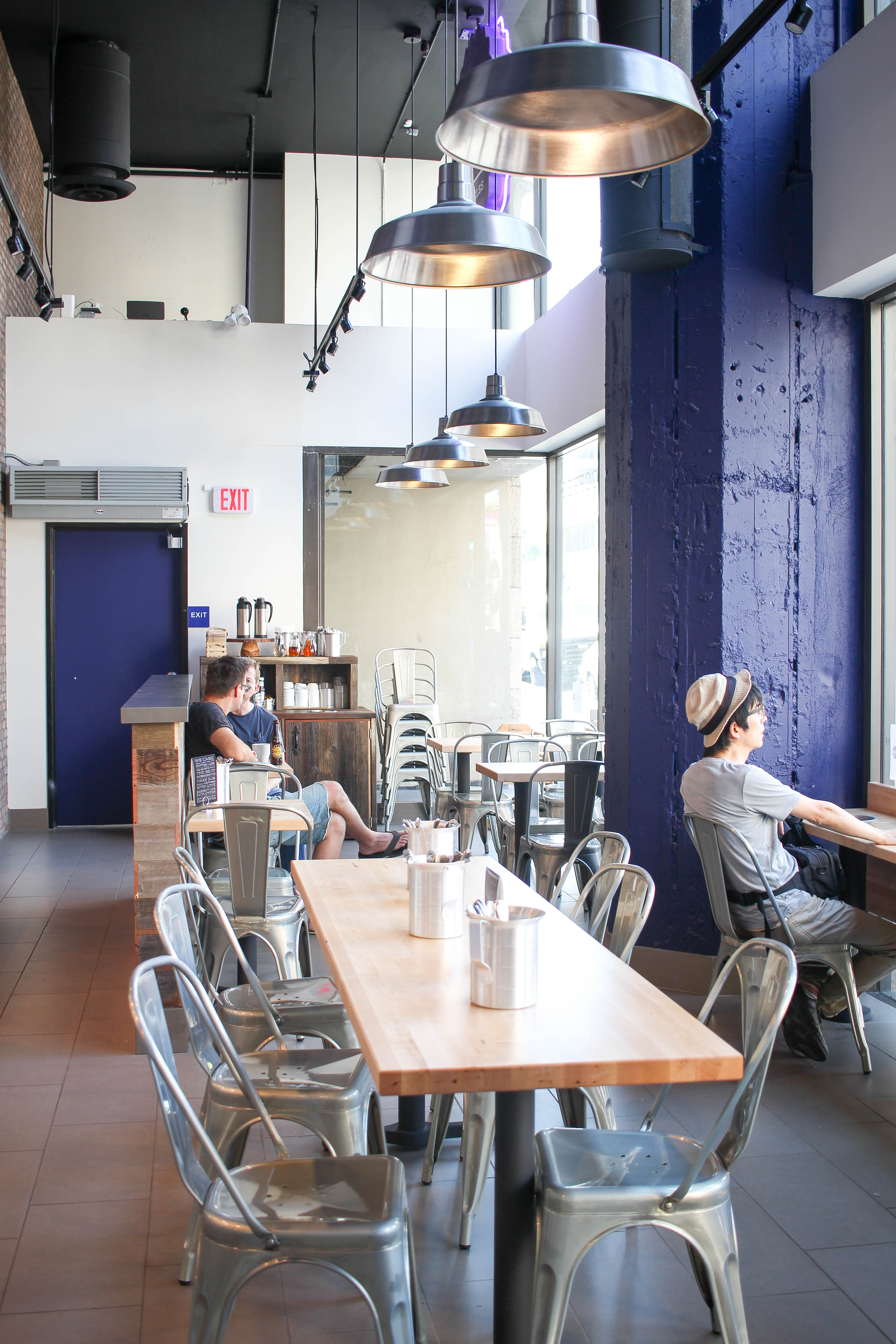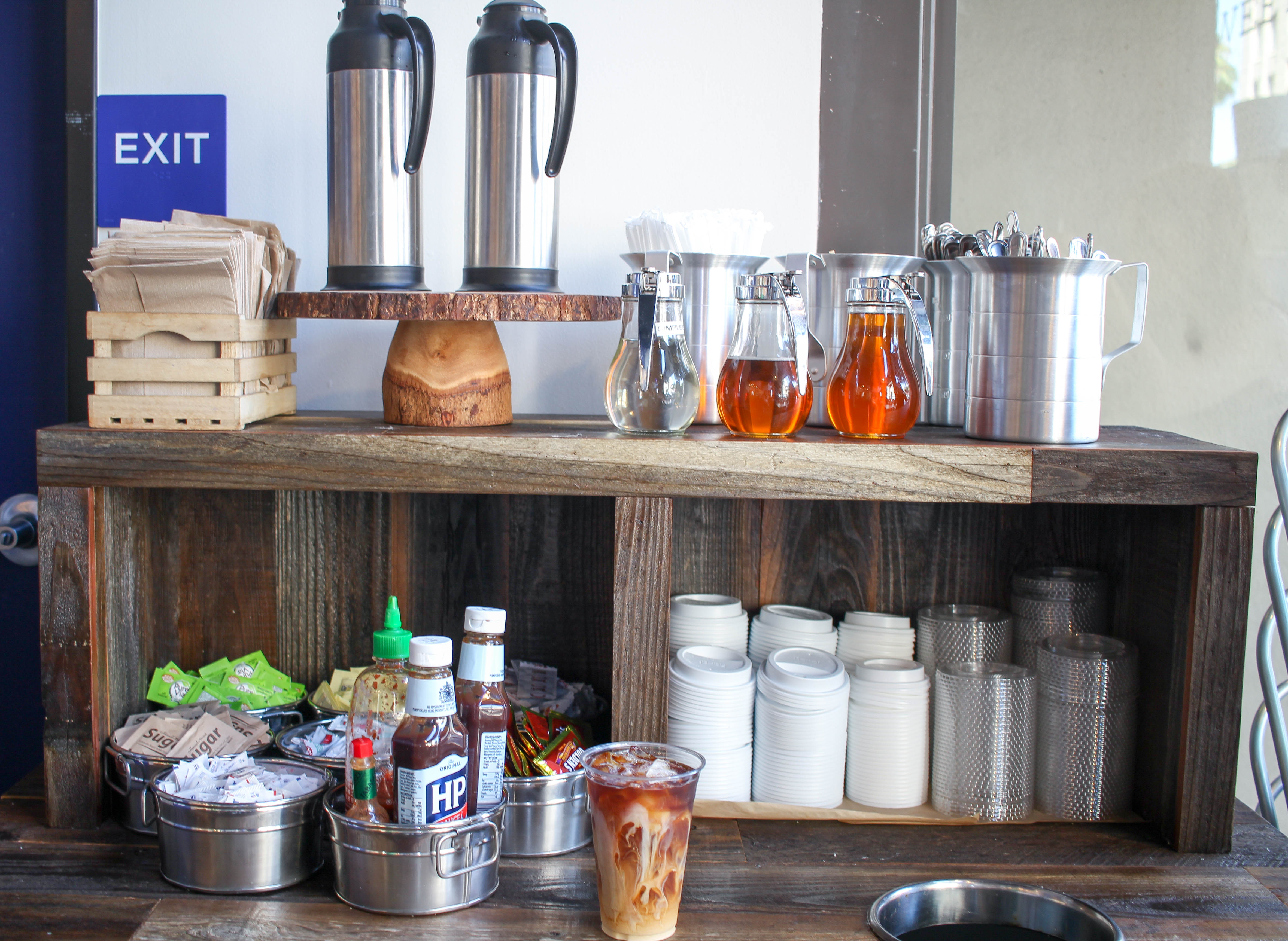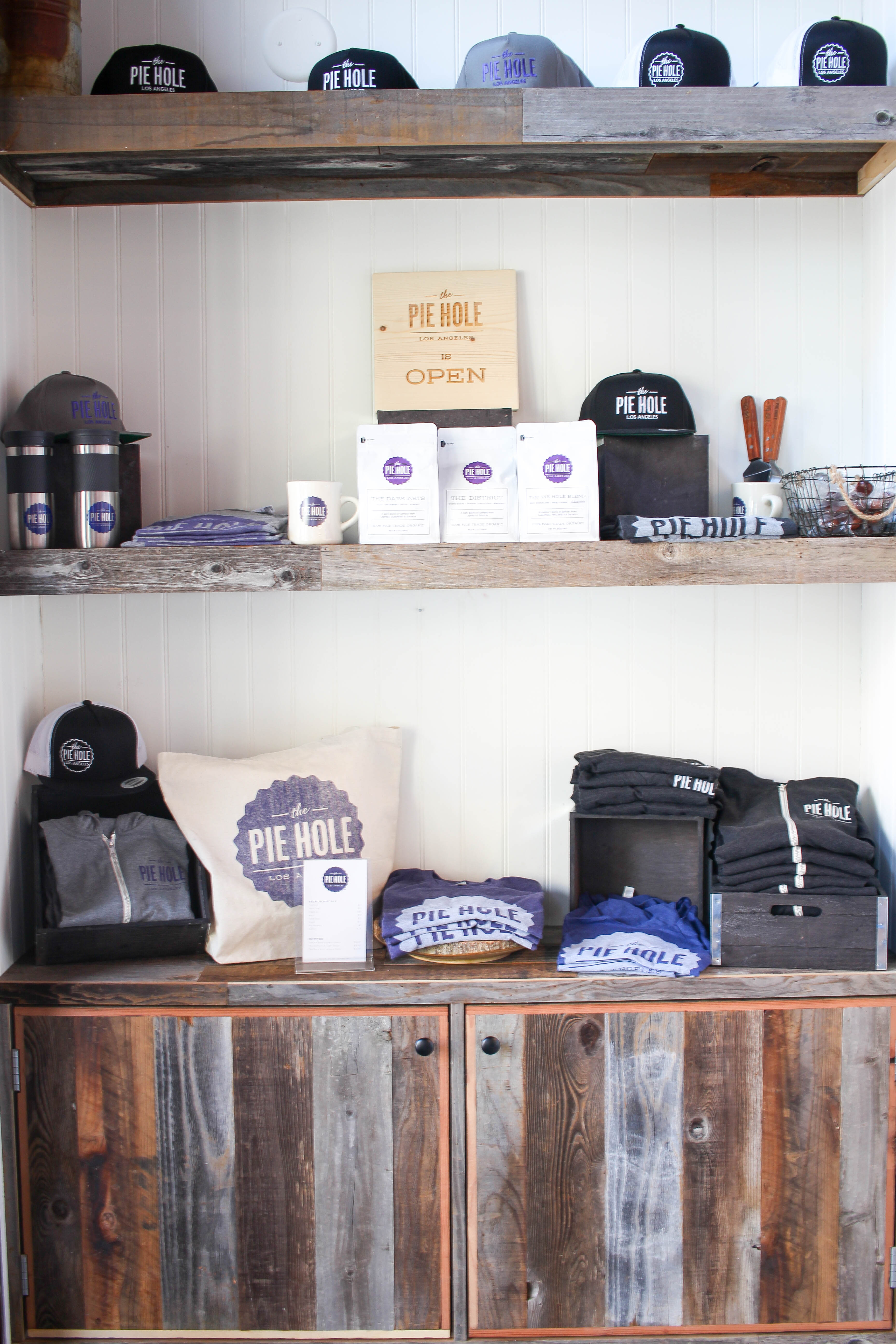 The location itself is just what you'd expect from a modern bakery. Lots of reclaimed wood and natural light. The tables and chairs were very industrial looking. This isn't by any means a cozy cafe, but welcoming nonetheless.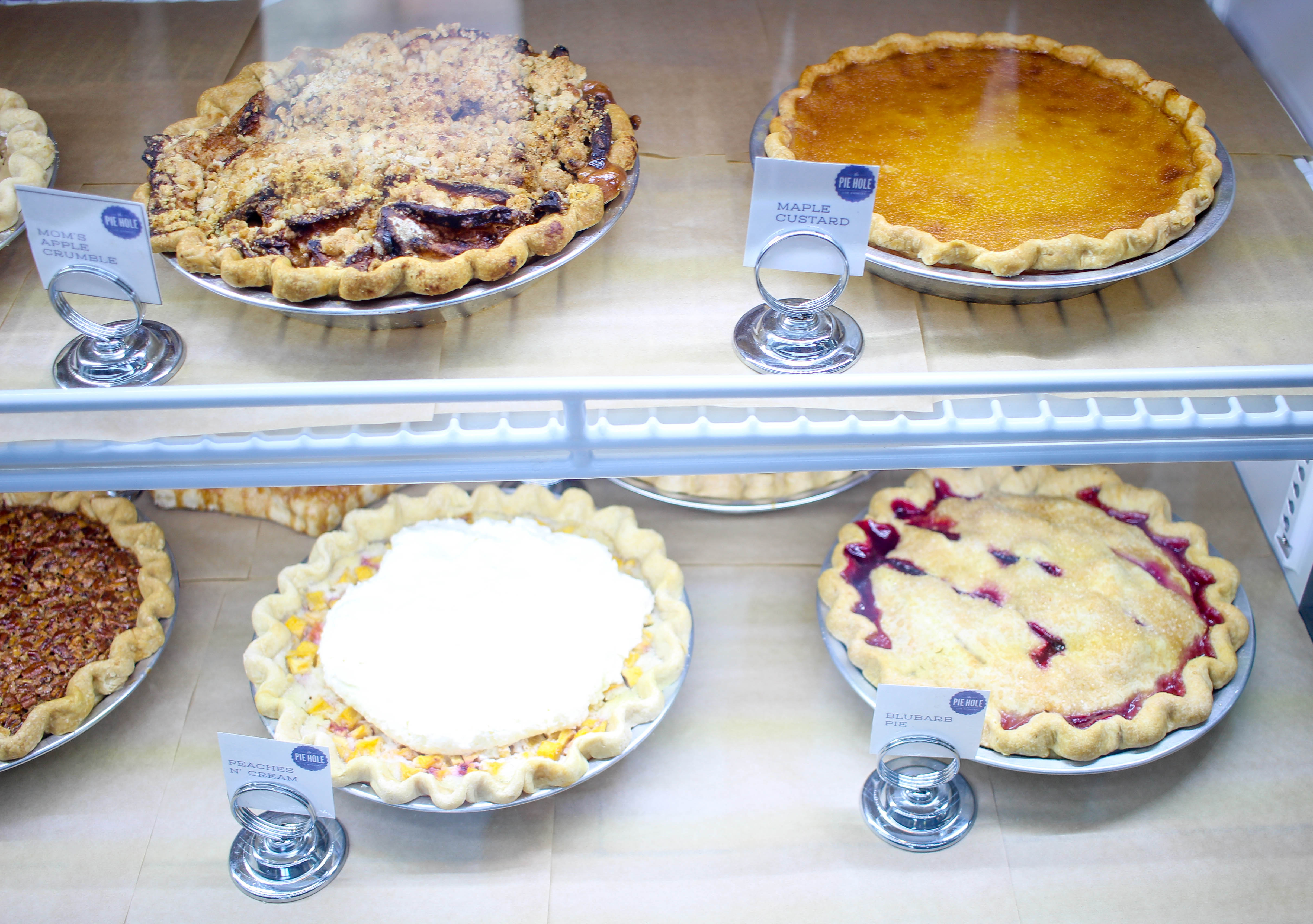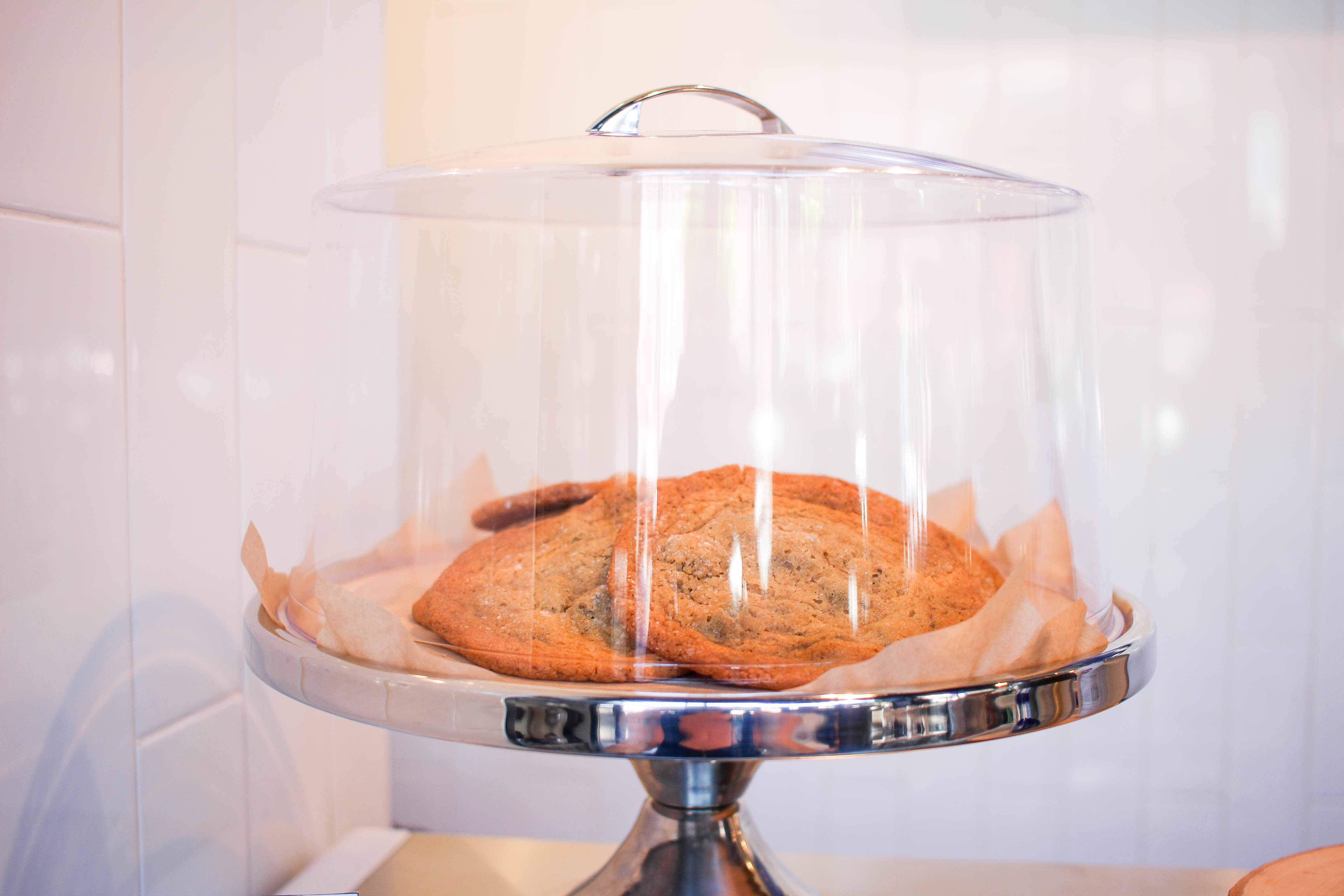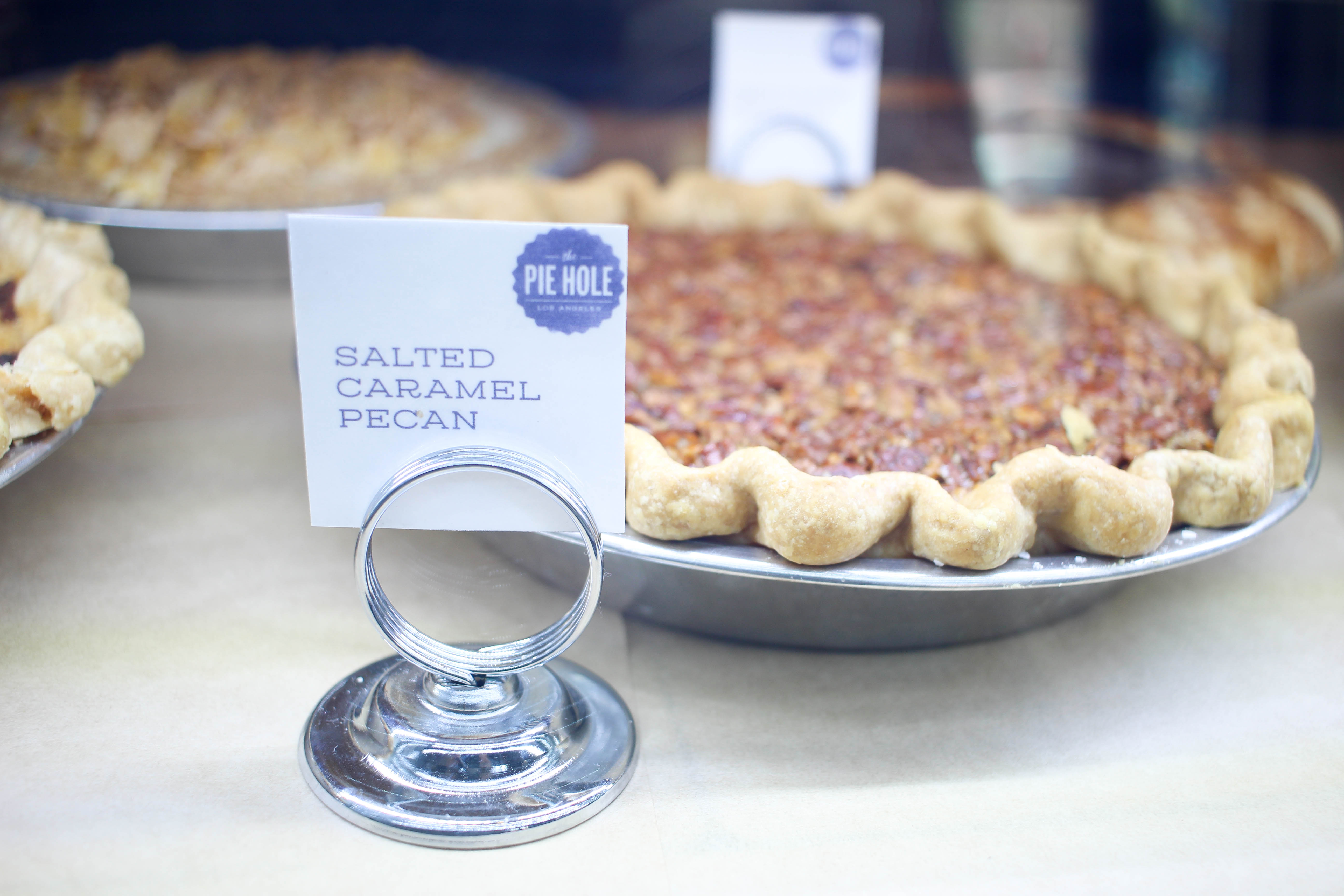 We ordered the Cereal Killer Cheesecake ($6.25), Mac N Cheese ($6.50), Italian Hand Pie ($7.00), Salted Caramel Pecan ($7.00), Blueberry Rhubarb, & the Ham & Swiss Puff Roll ($5.50). We wanted to try a good mix of sweet and savory but it was REALLY HARD not ordering everything on the menu. You can view the full menu here.
The pies here are honestly life changing. I think we can all agree that pie is hard to master. We've all eaten too many mediocre pies from the grocery store. Usually they're too sweet, or completely flavorless. Everything we tried from The Pie Hole tasted fresh, homemade, and ultimately delicious.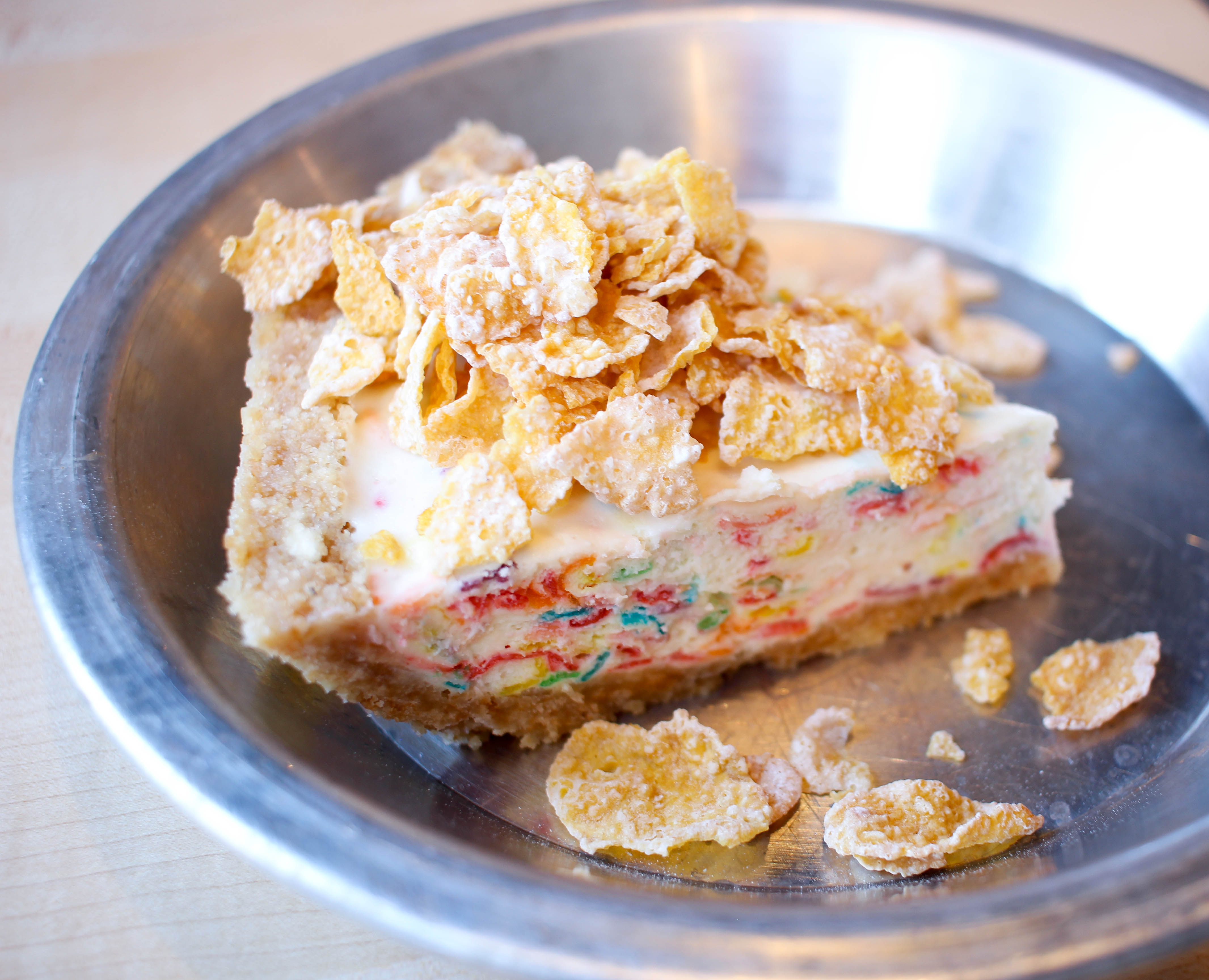 We've said it before but we don't like uber sweet desserts. If something is too sweet it's hard to get down and just ruins the overall taste. We were worried the Cereal Killer Cheesecake would be too sweet for our liking but it was perfection. Super creamy, classic cheesecake with fruity pebbles mixed in. The cereal wasn't overpowering at all and the cheesecake to crust balance was perfect. This was our favorite of the bunch!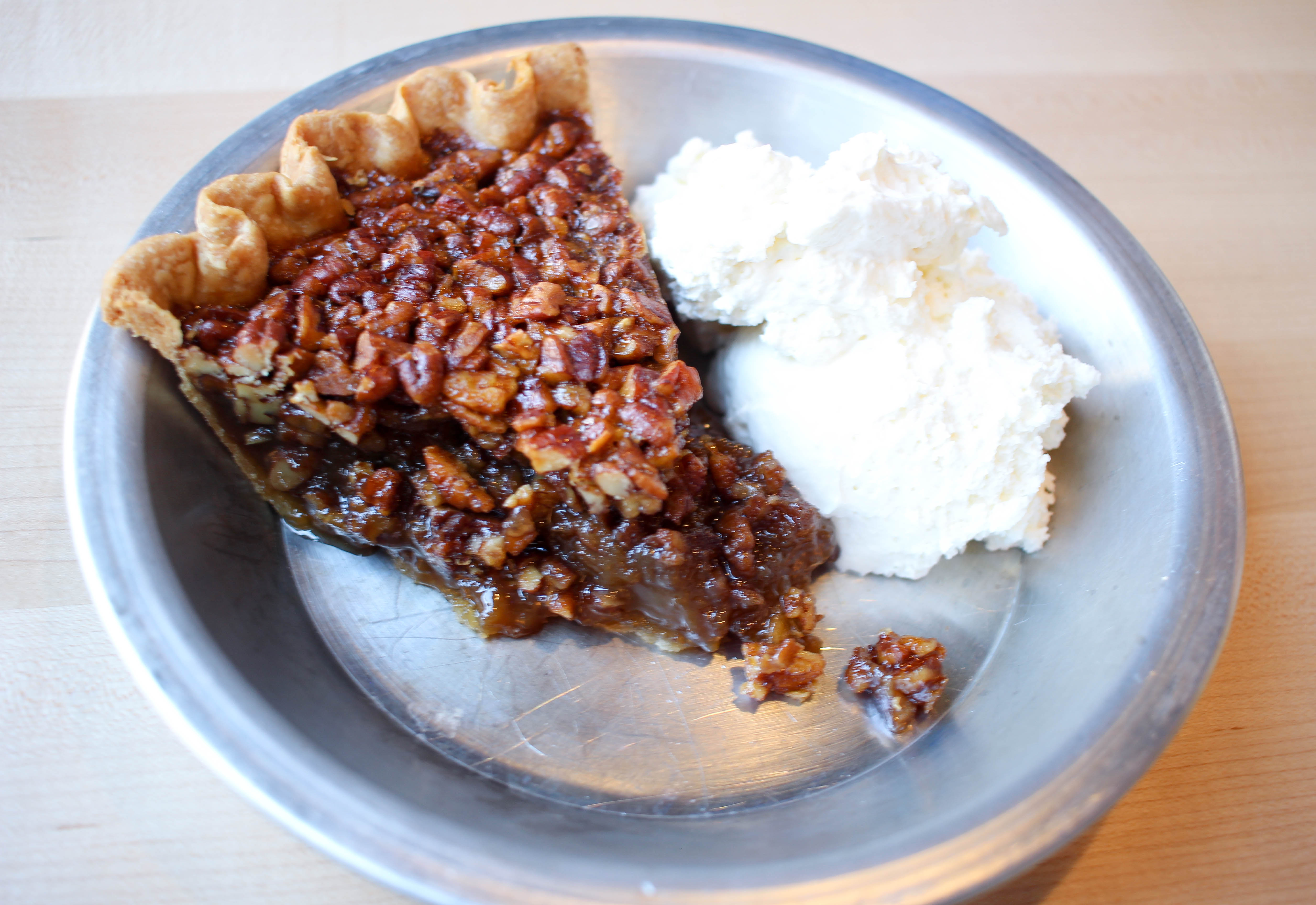 The Salted Caramel Pecan pie was also a winner. The pecans were crushed really well so you get a good balance in each bite, which is key with this kind of pie! The richest of the group but that's expected with pecan pie.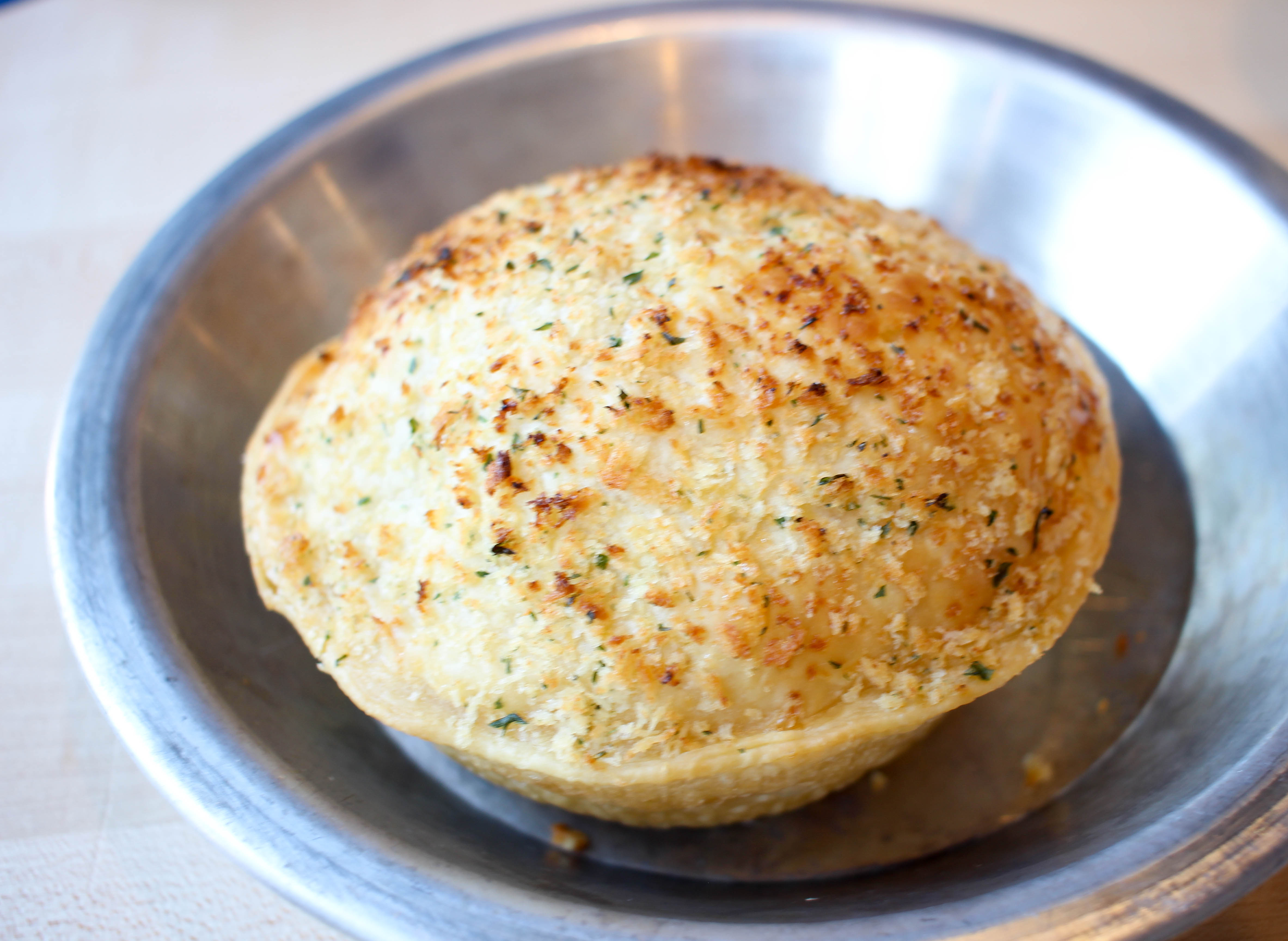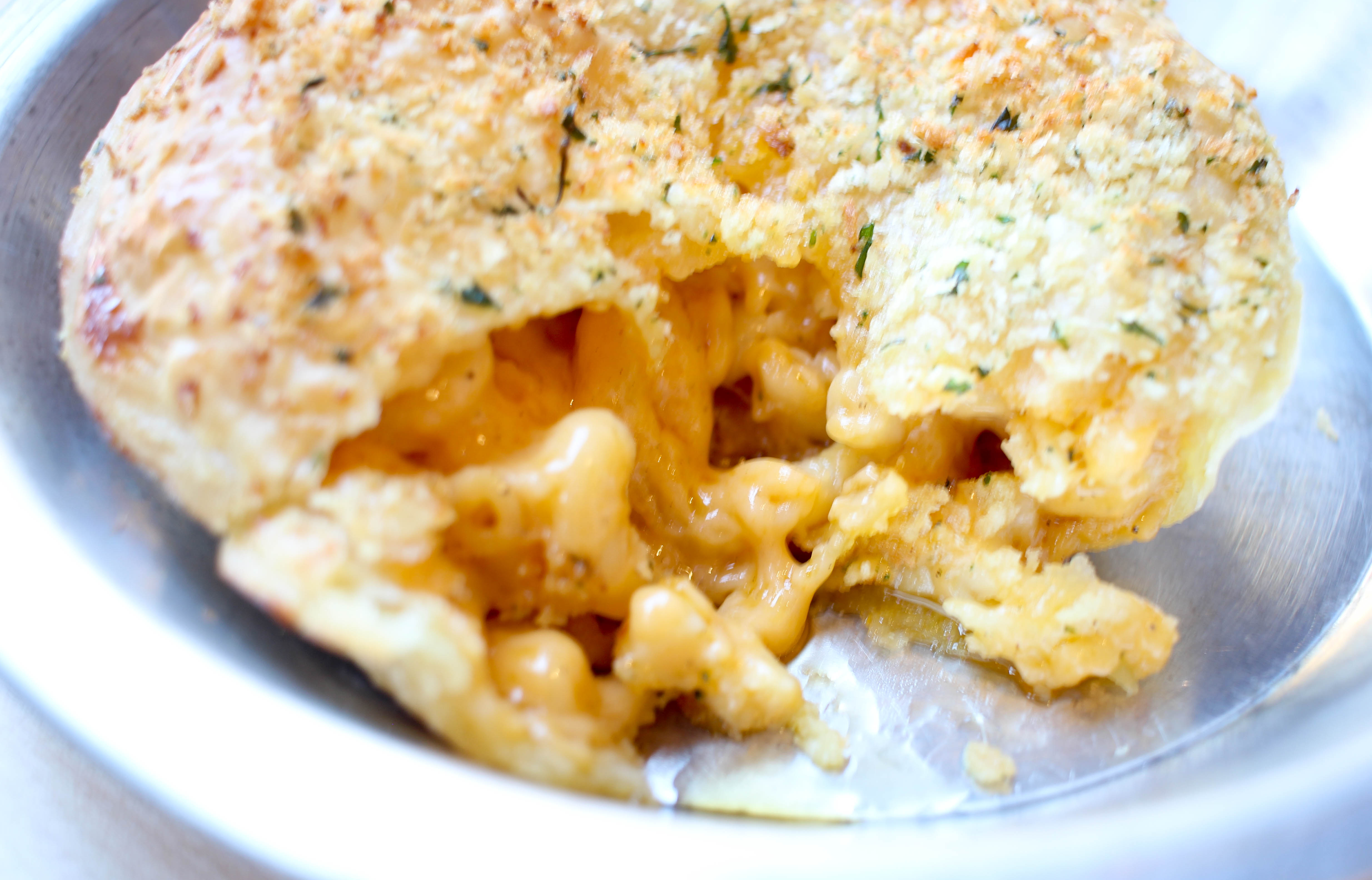 The Mac N Cheese will probably be our go-to during the colder months. It's essentially perfectly cooked aldente mac, mixed with a creamy cheese blend, stuffed into an Italian puffed pastry. SO GOOD.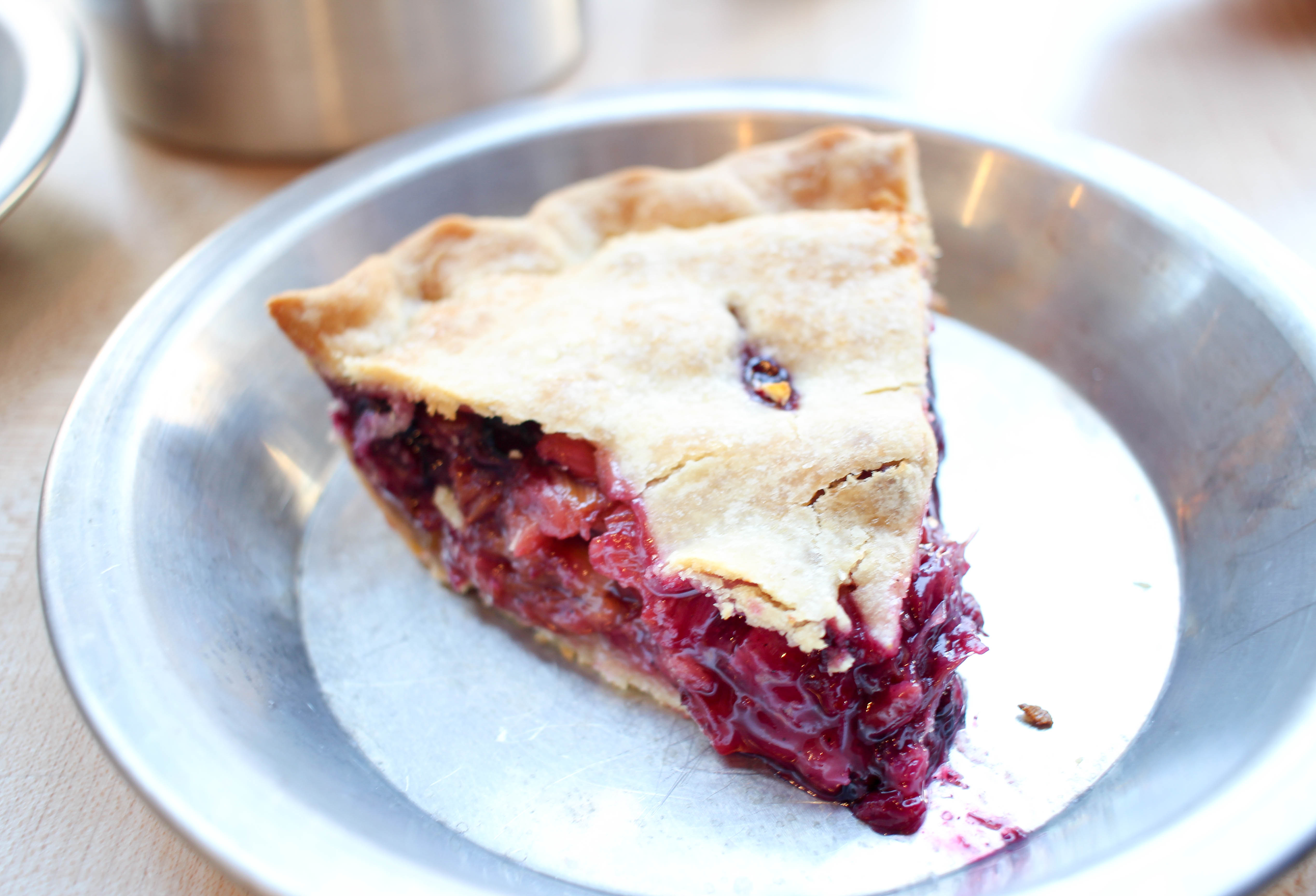 The Blueberry Rhubarb must be the seasonal pie. We've actually had our fair share of rhubarb pie from Trails Cafe, but this blows that out of the water. You wouldn't think to mix these two fruits but they pair well together.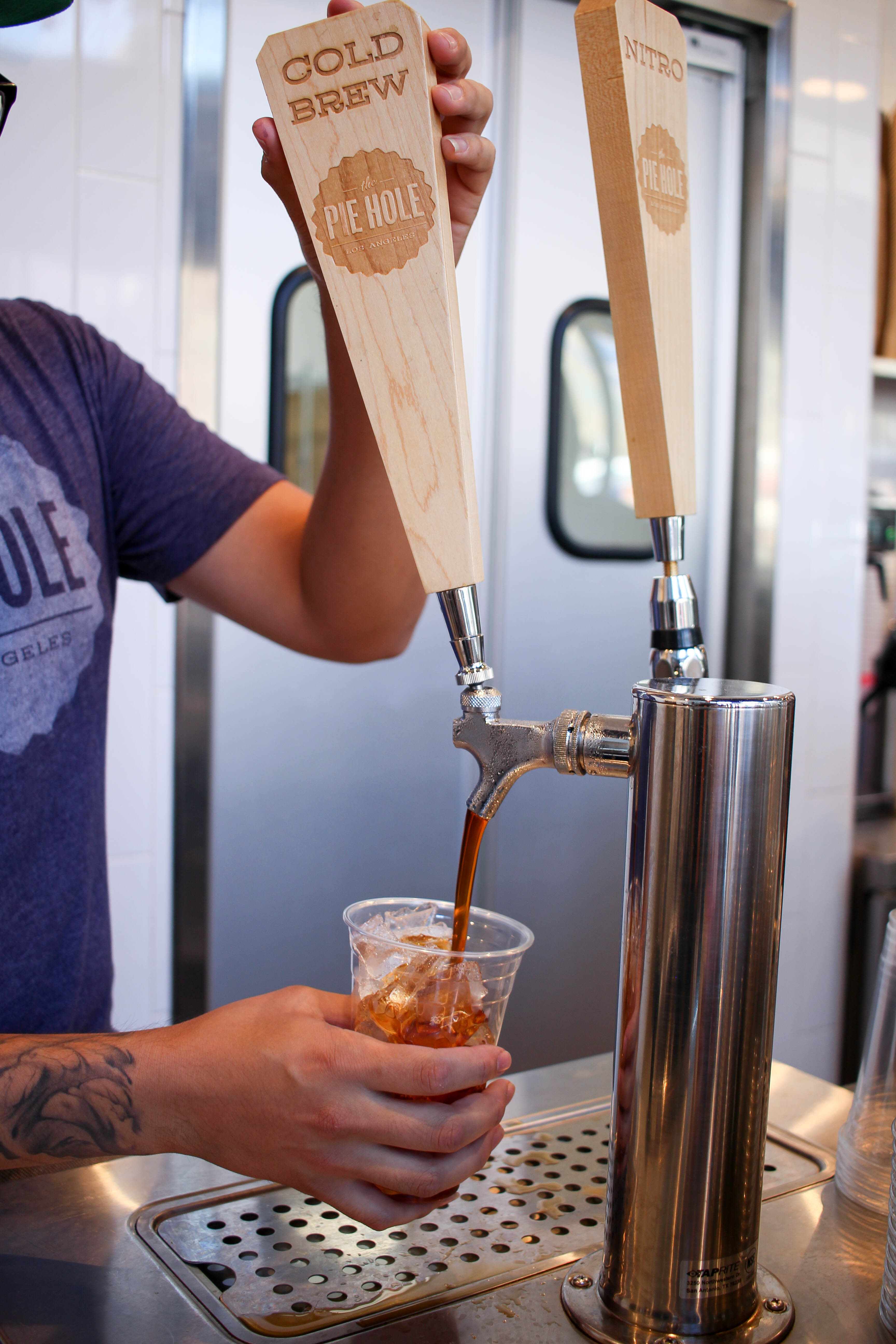 As far as the coffee goes, The Pie Hole is up there with Starbucks in our book. The cold brew was very bold and cold. The Nitro coffee is supposed to be even stronger, so we can't wait to try that next time!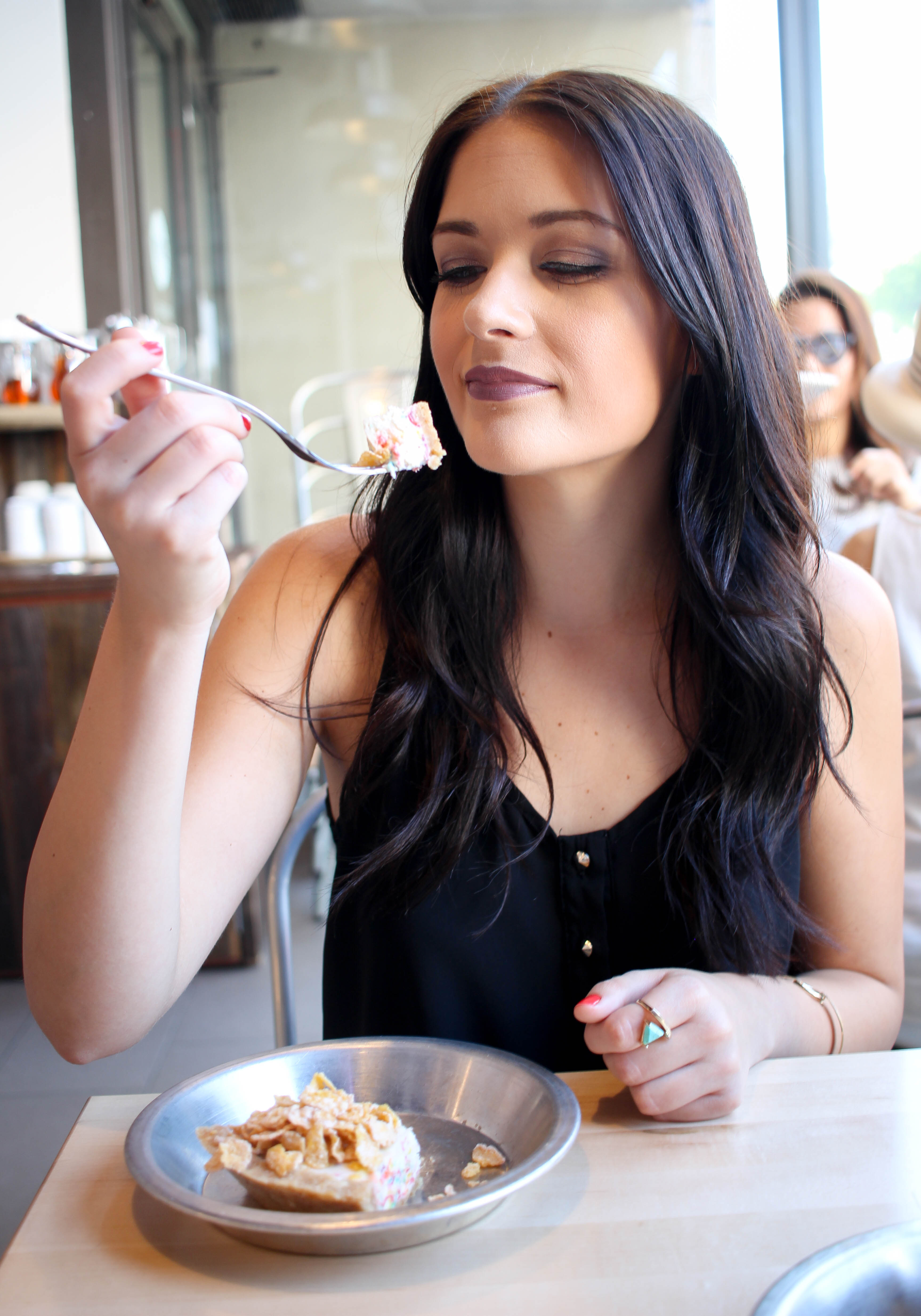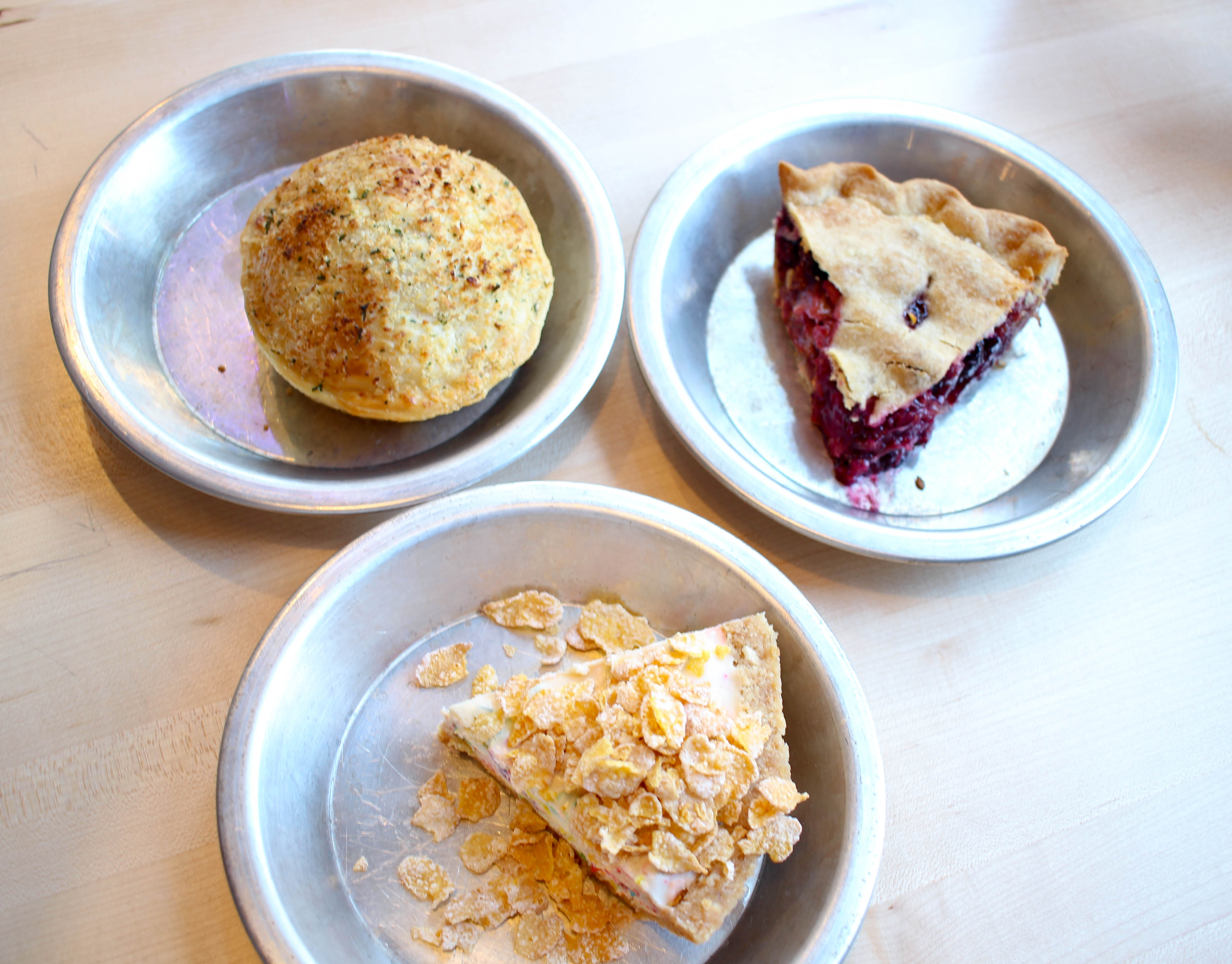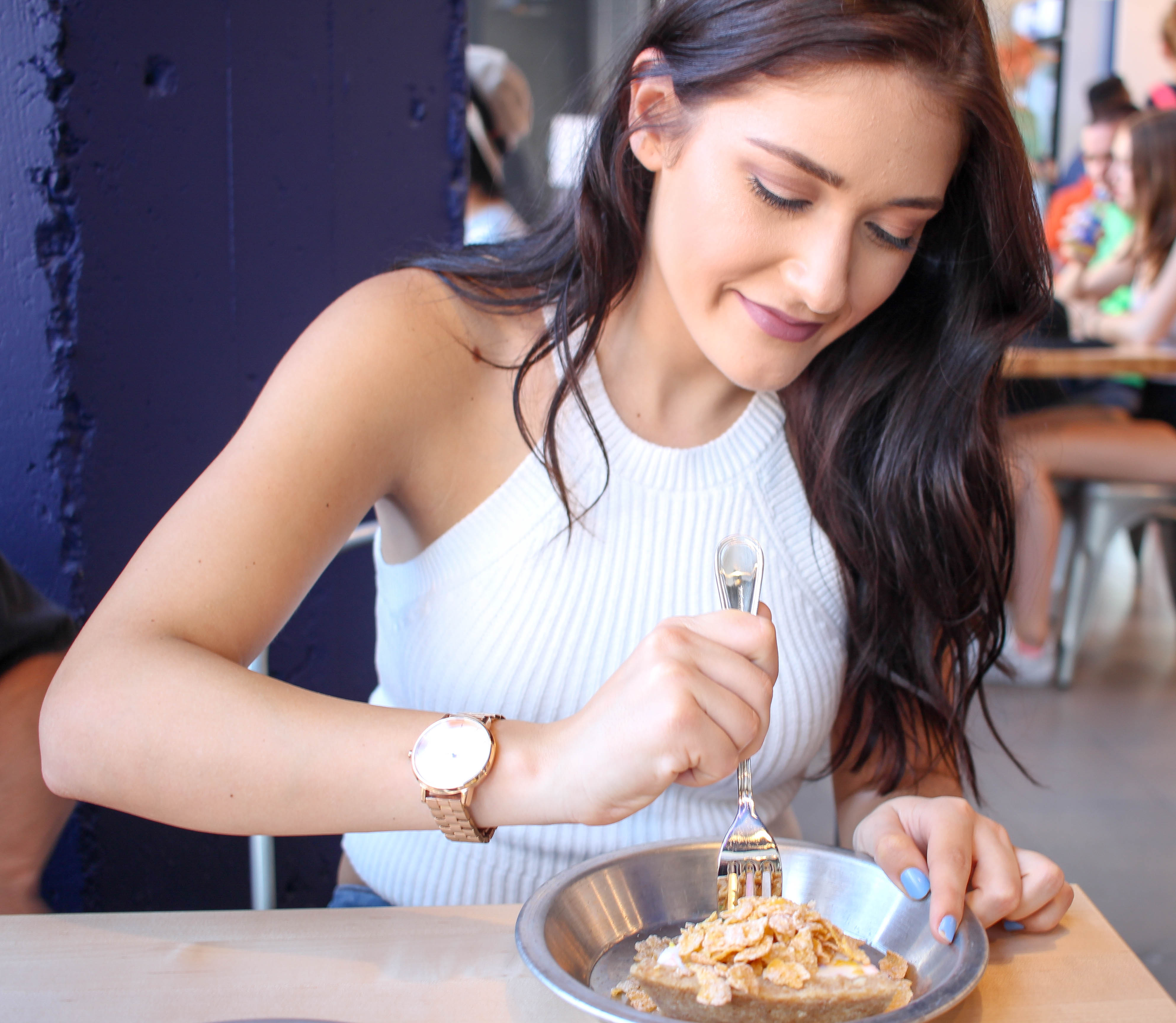 Since we went to The Pie Hole our boyfriends have been back three times. It's that good! The prices are a little high but you definitely get what you pay for, and these are some high-quality pies. We can't wait to see what The Pie Hole brings out for Thanksgiving!
Have you been to The Pie Hole? What's your favorite pie?
xo, Britta
The Pie Hole | 6314 Hollywood Blvd. Los Angeles, CA 90028