I'm not sure if we've said this before but ice cream is far down the list of our favorite desserts. Of course, we eat it, and most of the time we enjoy it when we do, but we would never choose it over cookies, cake, or probably even pie. With that said, it takes a lot to impress us when it comes to ice cream, but we found one ice cream place in LA we feel like is worthy of our money: Jeni's.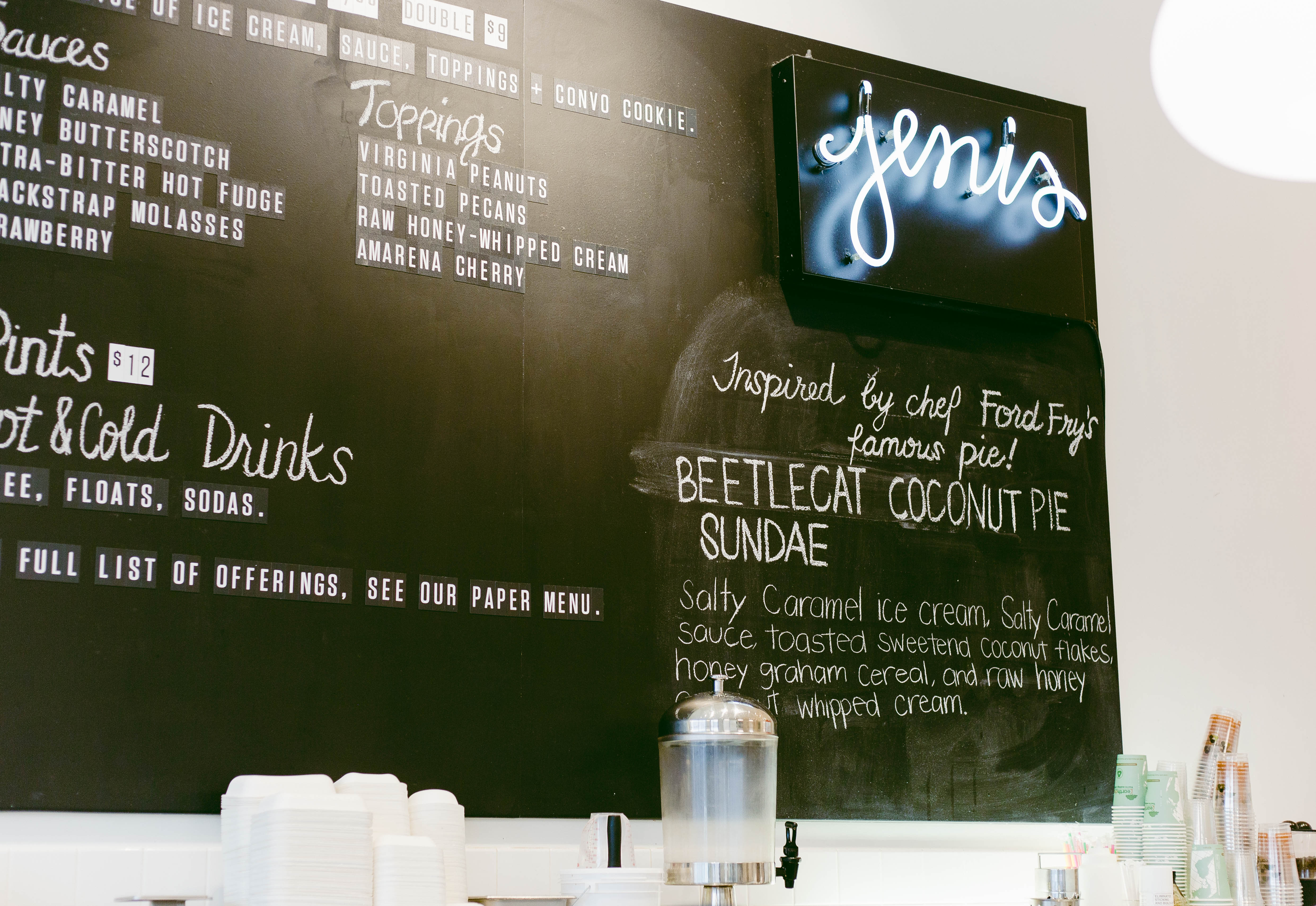 Jeni's is conveniently located close to us in the Los Feliz neighborhood of LA. It's on a corner so it's very easy to spot but parking can be an issue. Since it's in a very residential area, street parking is usually full and there are only a few metered spots right outside (that are only good for 15 minutes). We have valeted our car at Alcove before & just walked over (usually we eat at Alcove then walk over to Jeni's for dessert!). They also just opened a second LA location in Venice if that's closer to you.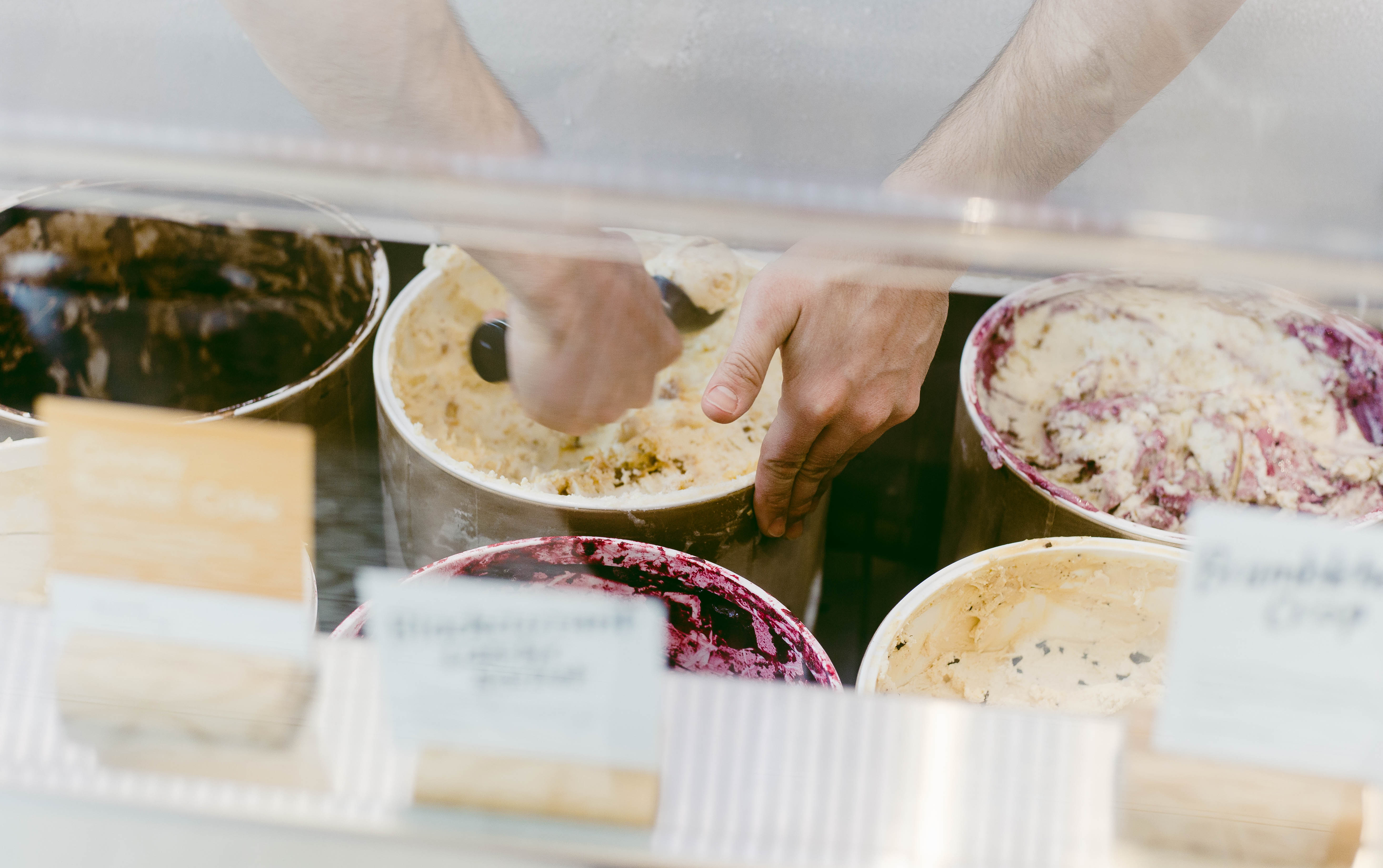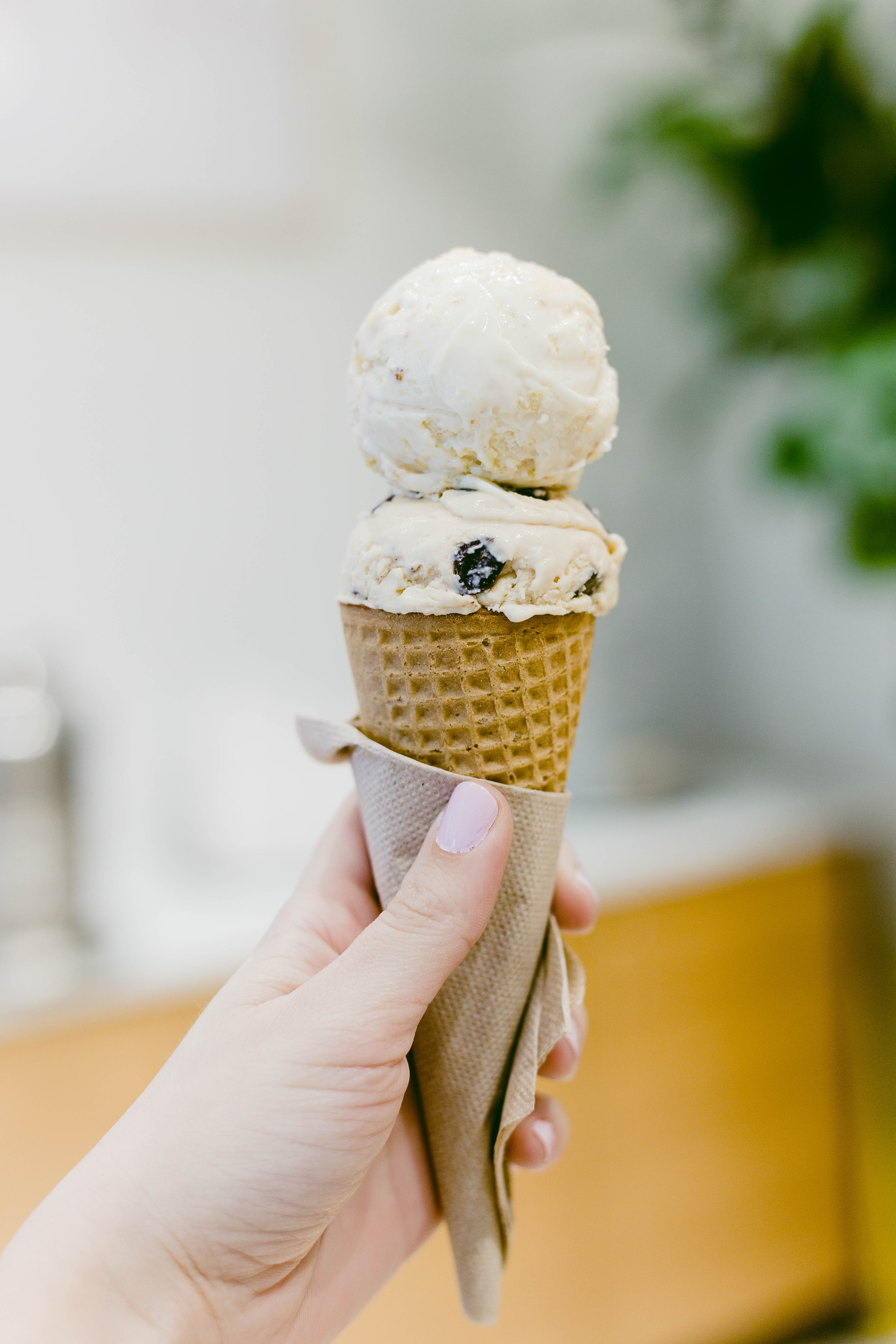 Once inside, you'll realize the ice cream flavors aren't what you're used to. They're very artisanal and unique flavors, which we really appreciate! Some of our favorite flavors include Gooey Butter Cake, Brown Butter Almond Britte (one of their top-sellers) & Salted Peanut Butter and Chocolate Flecks. There are also more savory flavors like Goat Cheese & Red Cherries and Thai Curry Pumpkin.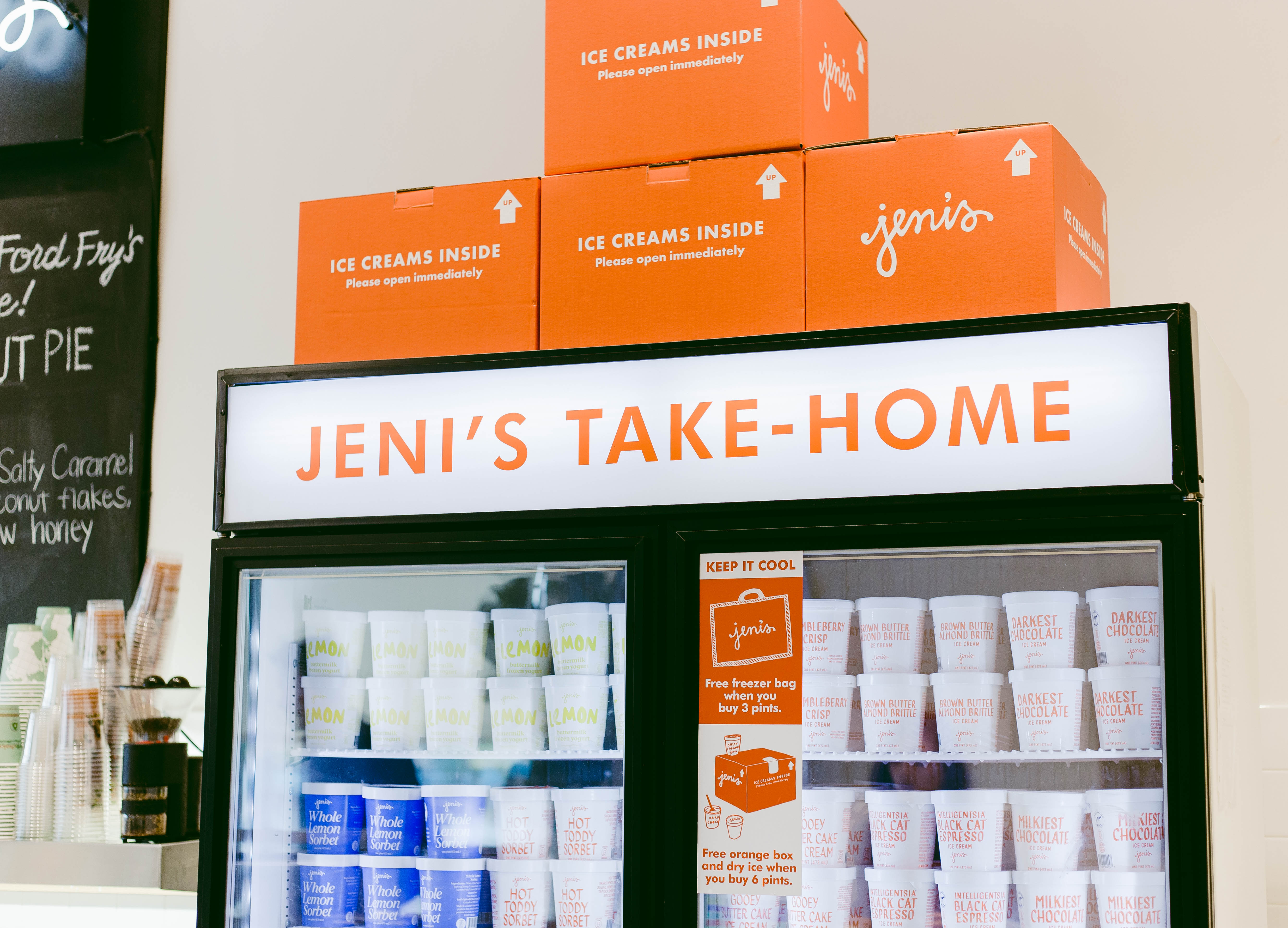 There are Jeni's locations all over the country but if you don't like by one, you can still order online and they'll ship pints to you!
Even though the shop is fairly small, they have a corner designated to selling small items like mugs, books, old-time sodas and they're very own caramel and hot fudge sauces (which both have super cute packaging).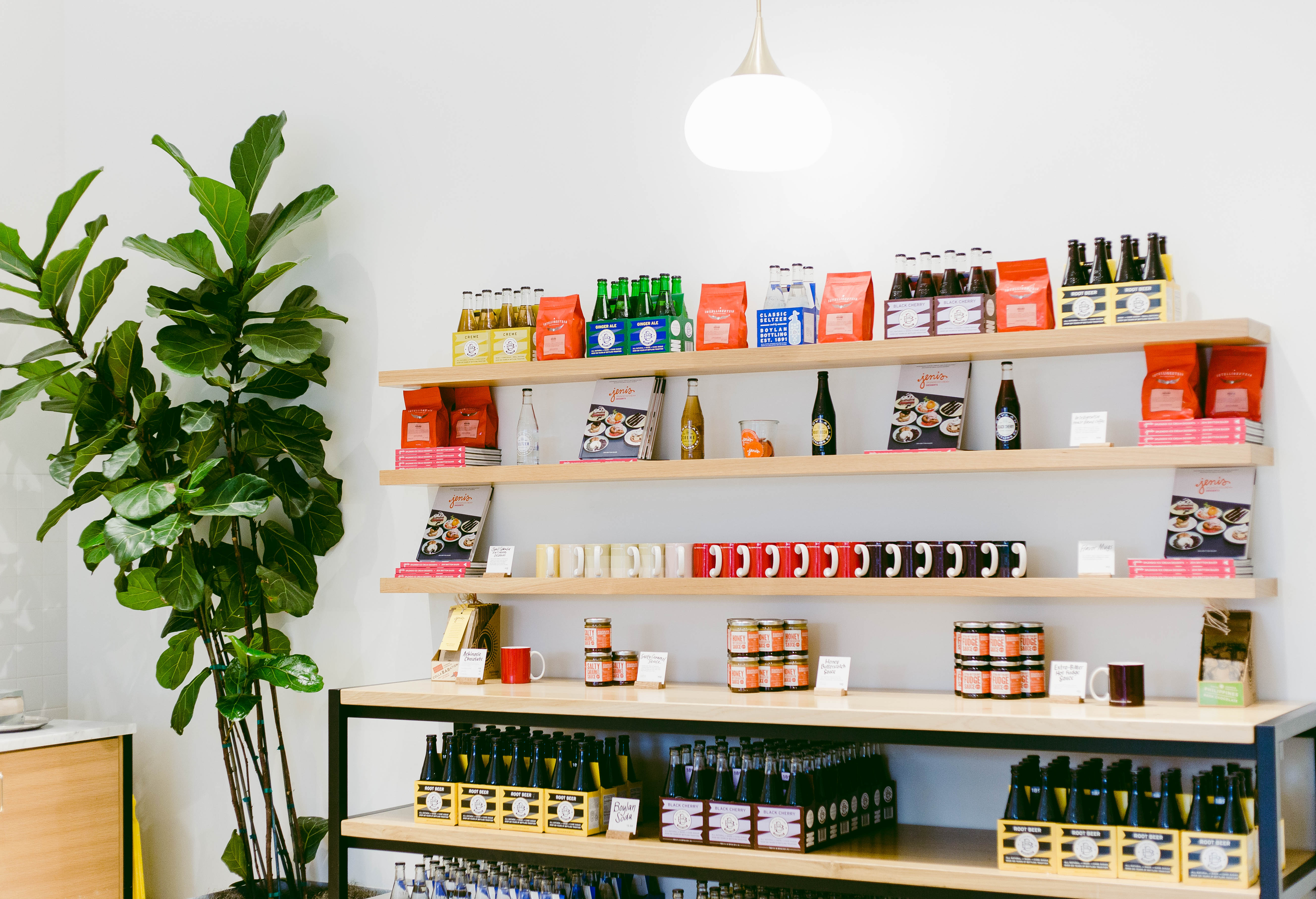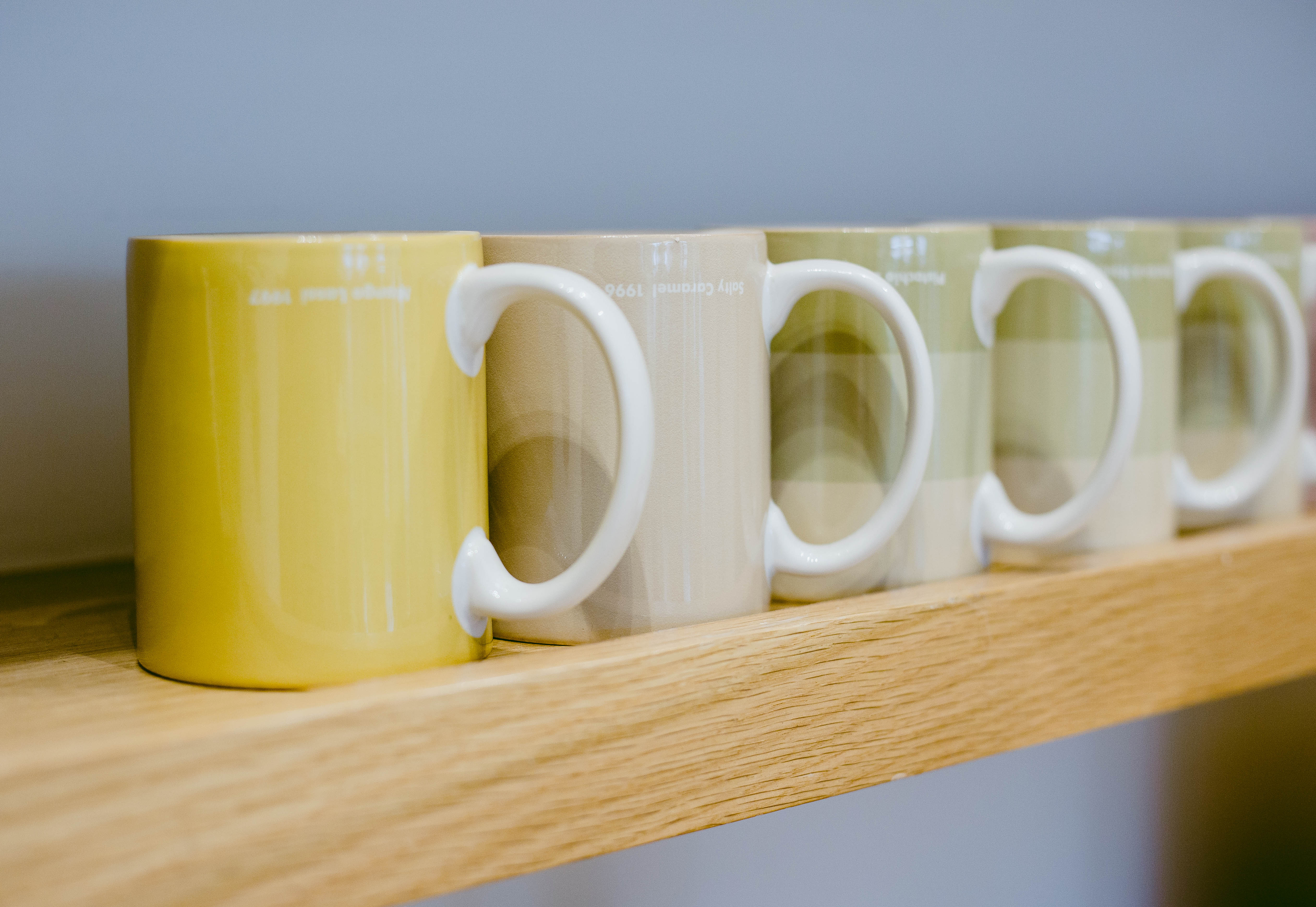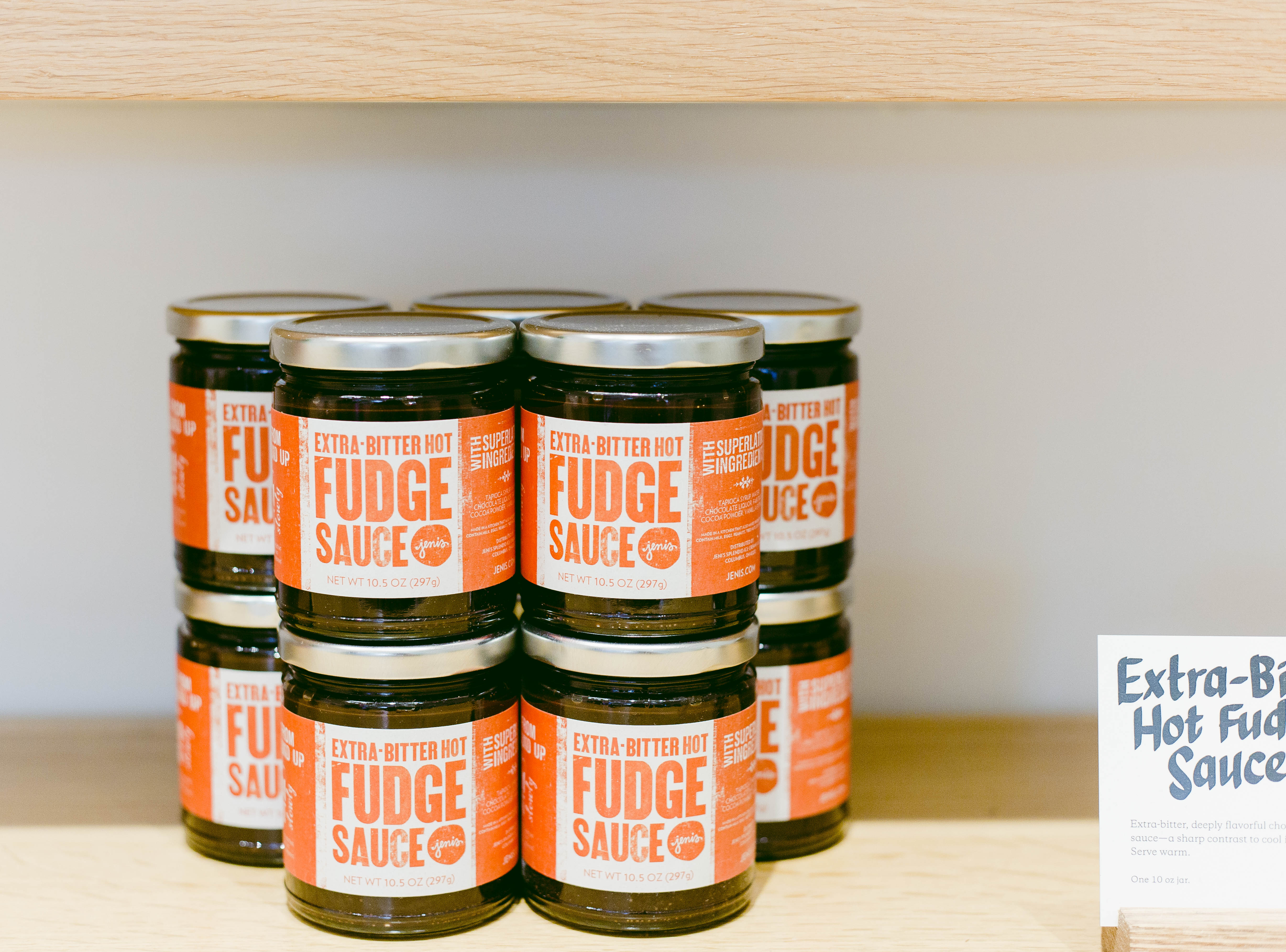 Overall Jeni's is just a great place to come to enjoy fun ice cream flavors in a cozy, cute environment. The ice cream truly is some of the best we've ever tried. It's so creamy & smooth, not overly sweet and always has the perfect ratio and mix of flavors happening.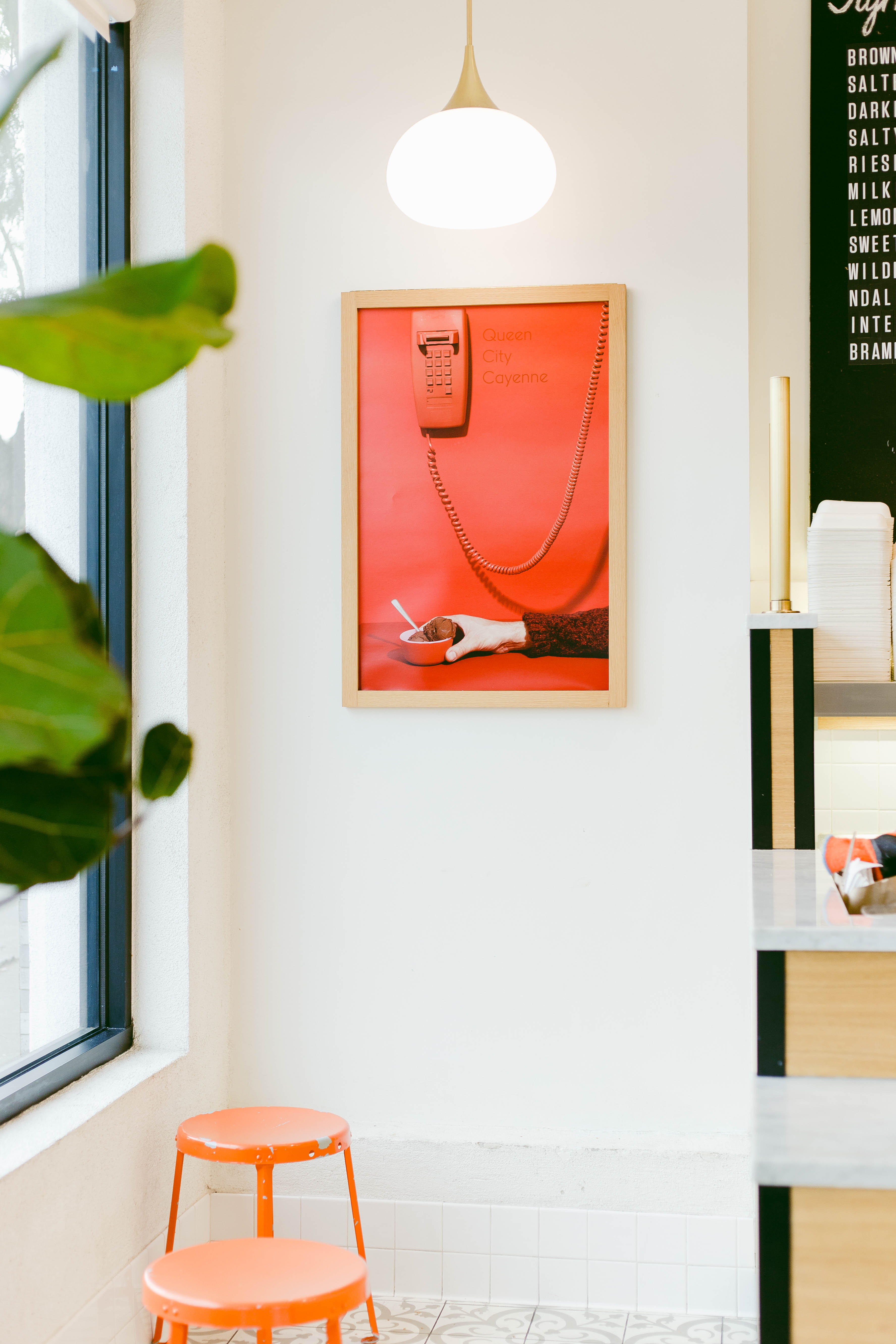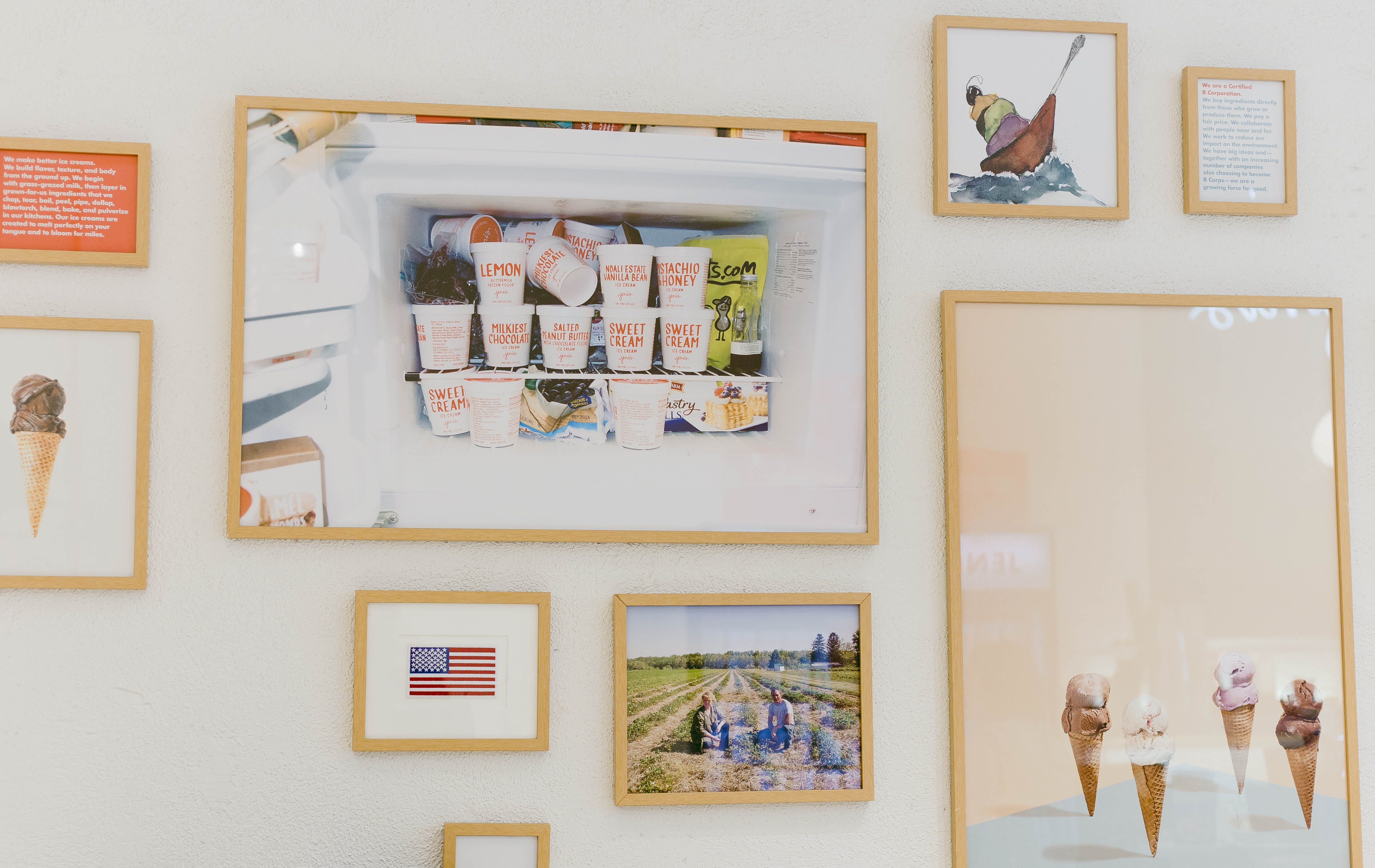 For reference, on this particular trip to Jeni's Britta and I each got the Small size which is two small scoops. We both got one scoop of Gooey Butter Cake then I got Salted Peanut Butter and Chocolate Flecks for my second scoop and Britta got Brown Butter Almond Brittle for her second scoop. I got a sugar cone and Britta got hers in a cup. Fun fact, when you get a cup, they always give you a piece of cone in your cup which I think is amazing!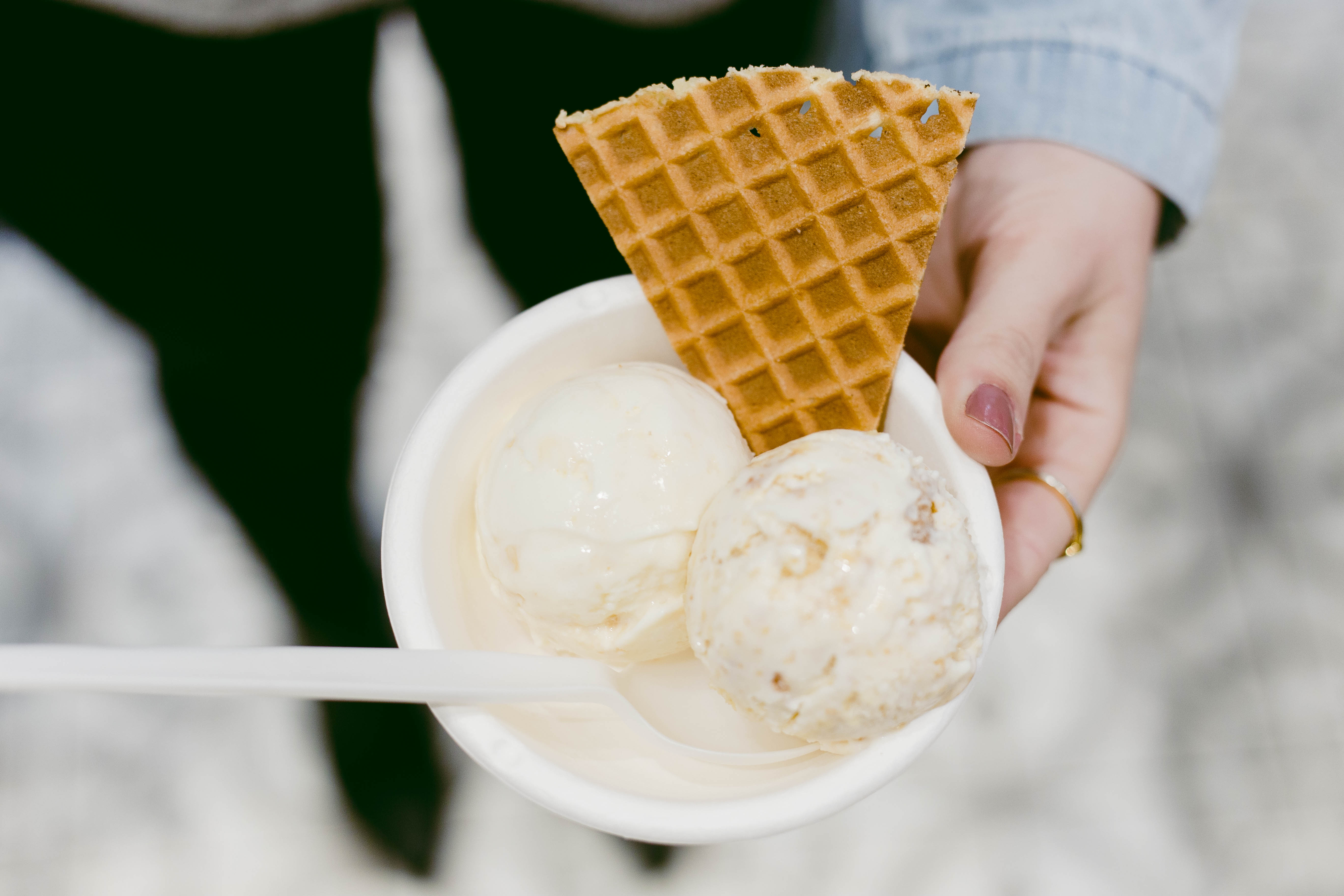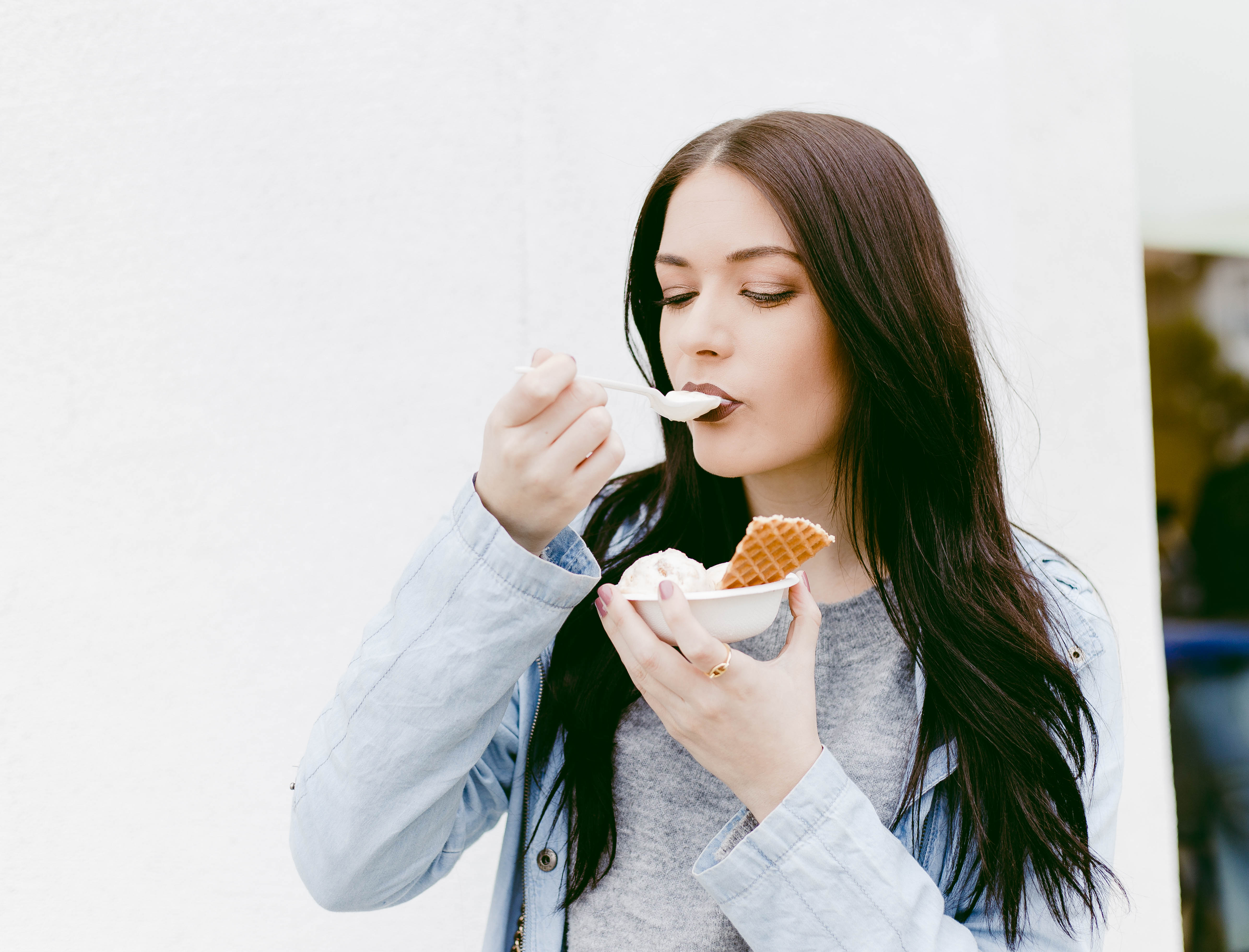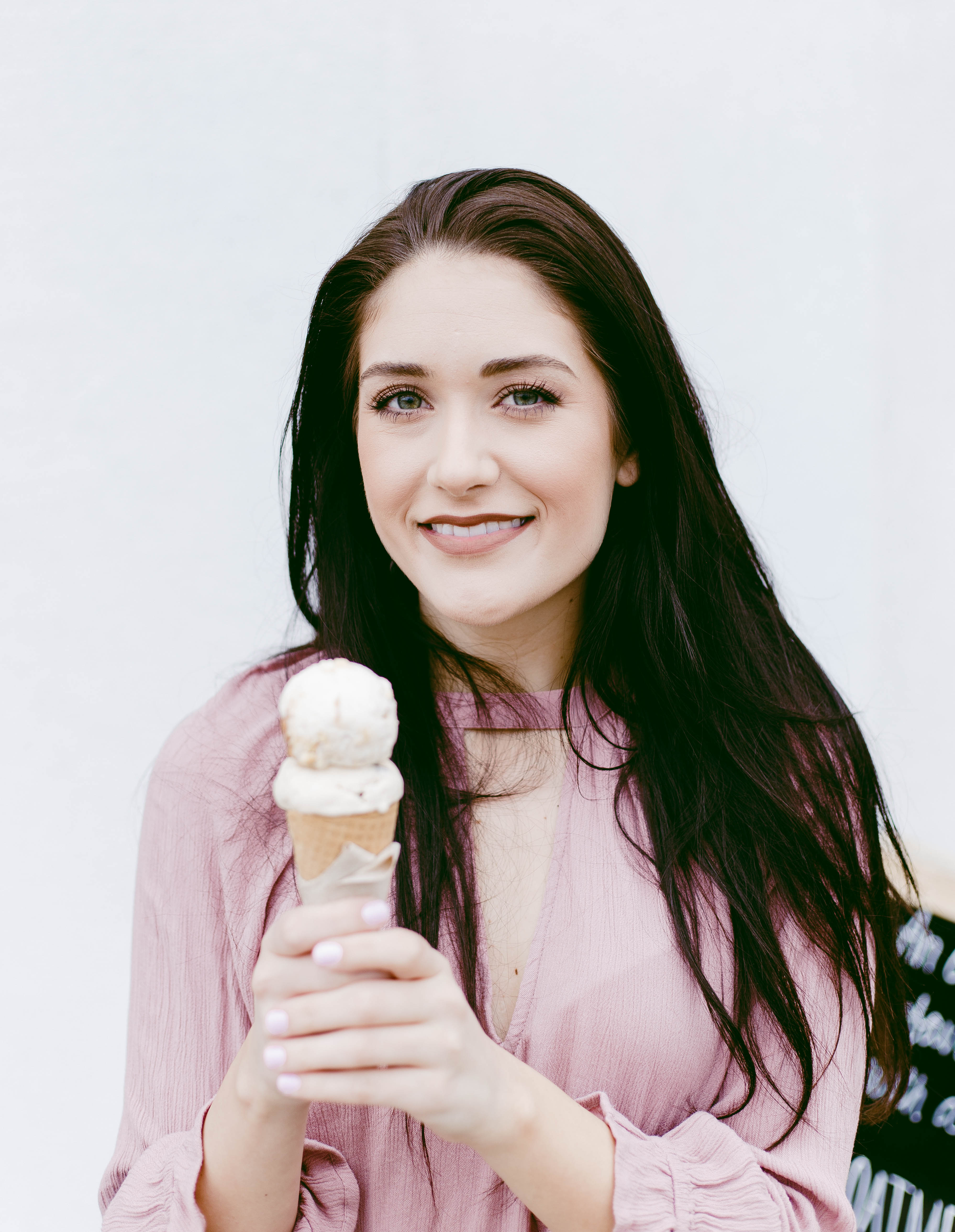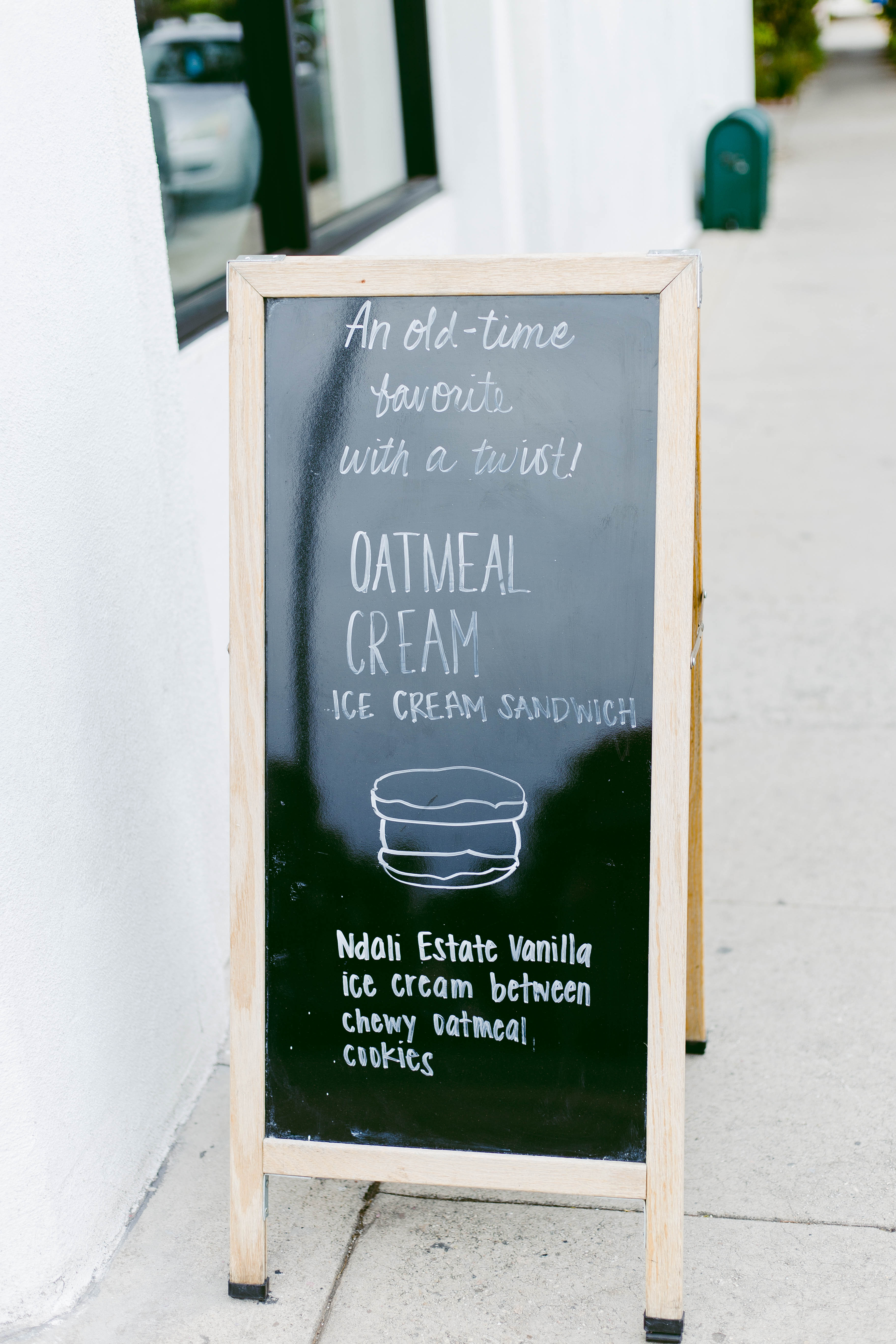 Jeni's Ice Creams | 1954 Hillhurst Ave Los Angeles, CA 90027