This shop has been compensated by Collective Bias, Inc. and its advertiser. All opinions are mine alone. #DelightfulMoments #CollectiveBias
Out of all the classic candy bars, REESE'S Peanut Butter Cups are definitely our favorite. So when we heard International Delight was releasing a REESE's Peanut Butter Cup Coffee Creamer we flipped. We couldn't wait to go to Walmart, so we made the trek to Burbank to pick up some of the sought after creamer. They always have International Delight® Pumpkin Pie Spice creamer that is perfect for this time of year! We're all about seasonal food items, especially those made for fall.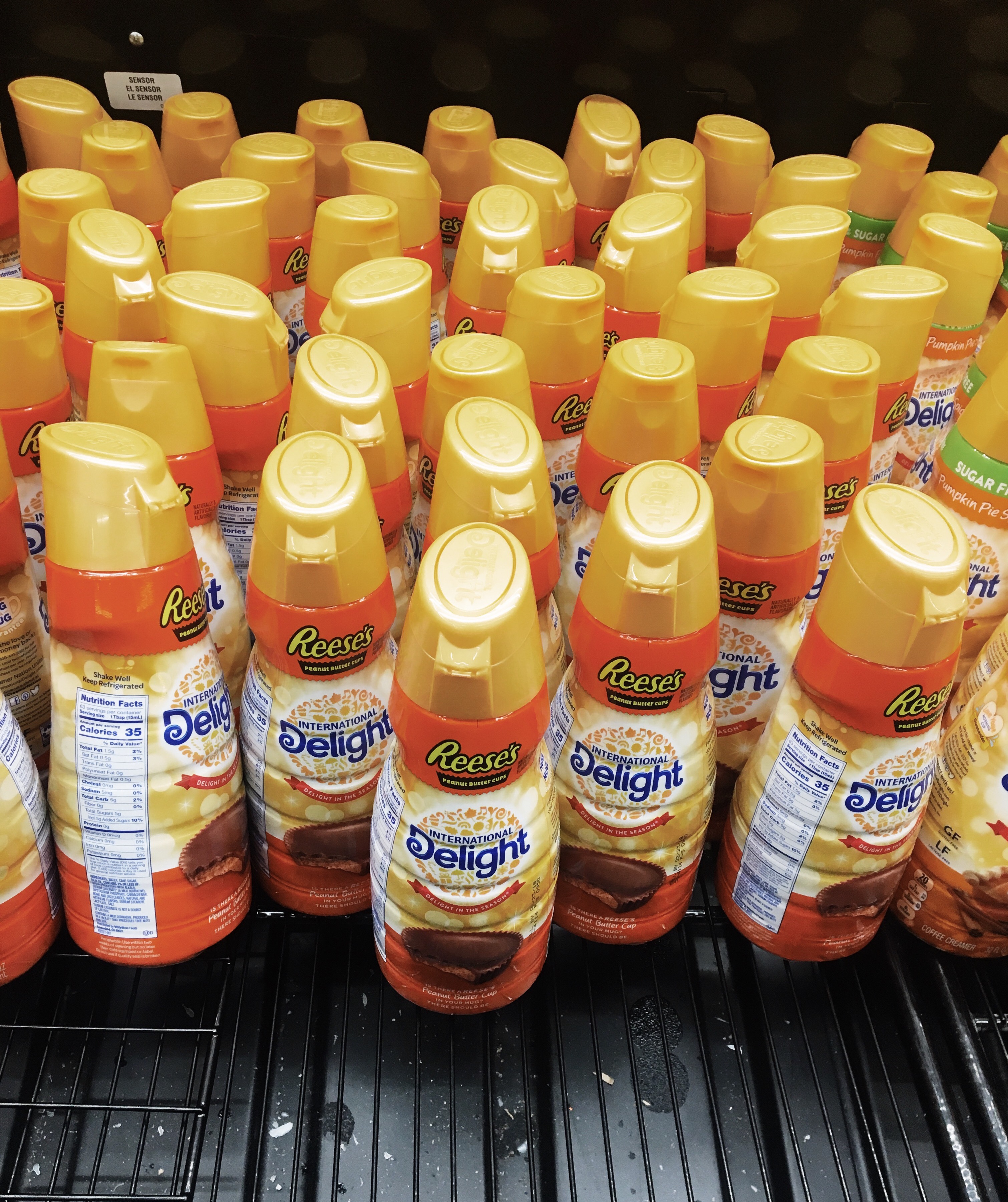 We thought about recipes that would compliment the creamer for awhile but then we thought, why not go full on into the REESE'S theme? Everyone loves peanut butter & chocolate (unless of course, you have a nut allergy) so we thought these REESE'S waffles would be crowd pleasing. They may seem a bit over the top but it's all about how you top them. You can easily just drizzle some peanut butter on one waffle for your afternoon snack. We should mention that these are definitely dessert waffles, as they are quite rich. However, we do think they taste a tad lighter than cake.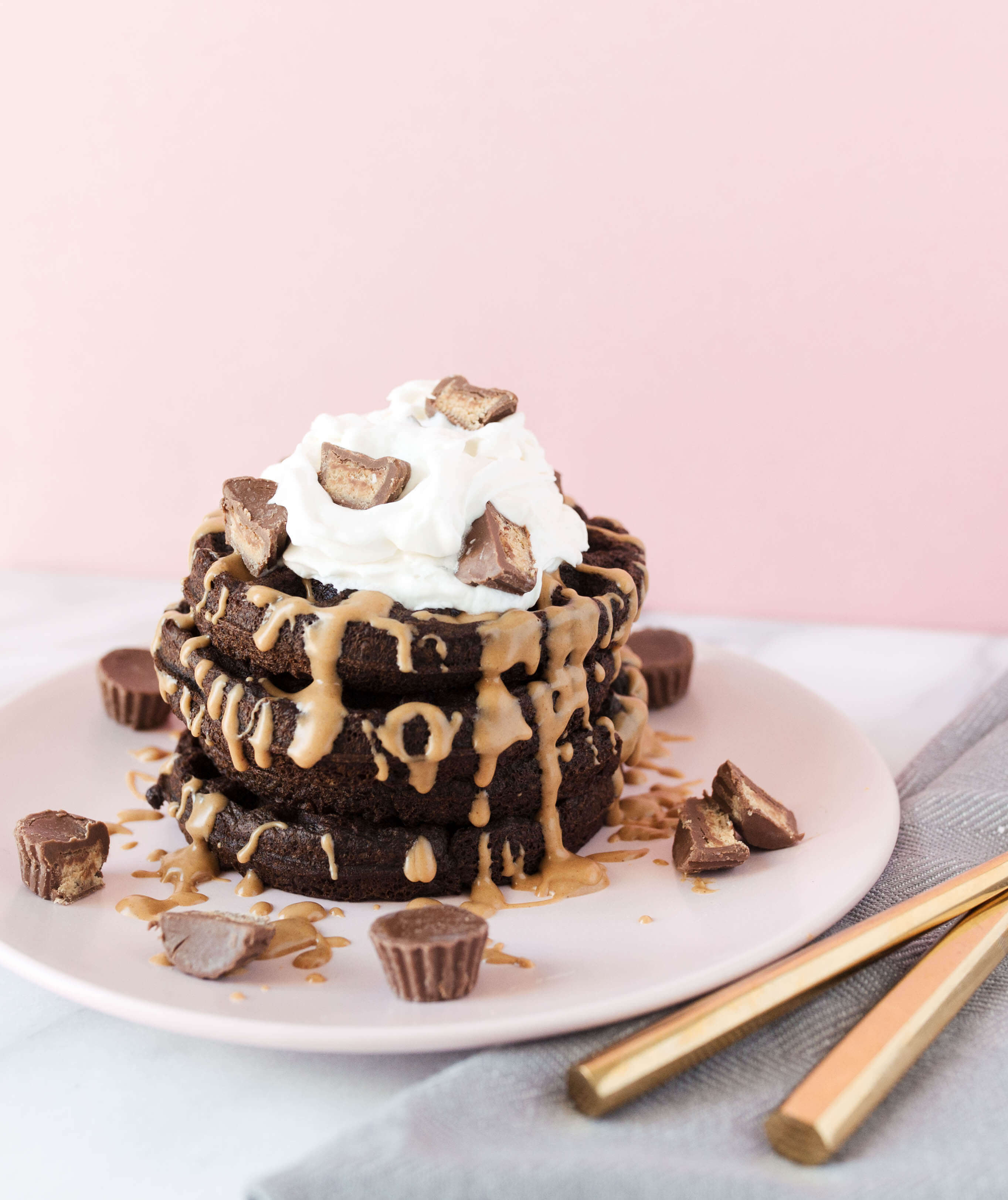 We added some International Delight® REESE'S Peanut Butter Cup to the waffle batter and it made all the difference. It helped to thicken the batter up which made it easier to pour and made for a more dense waffle, which is the goal, right? The creamer also added a slightly nutty taste that makes these waffles unique. The creamer itself adds a richness to any coffee, without being too overpowering. It's so so good! We love having a delicious cup of afternoon coffee when the weather is cool and crisp.
Also, we're so obsessed with our mini waffle maker! It only takes about 1 minute and 40 seconds to make one waffle, so they're a super quick snack or meal.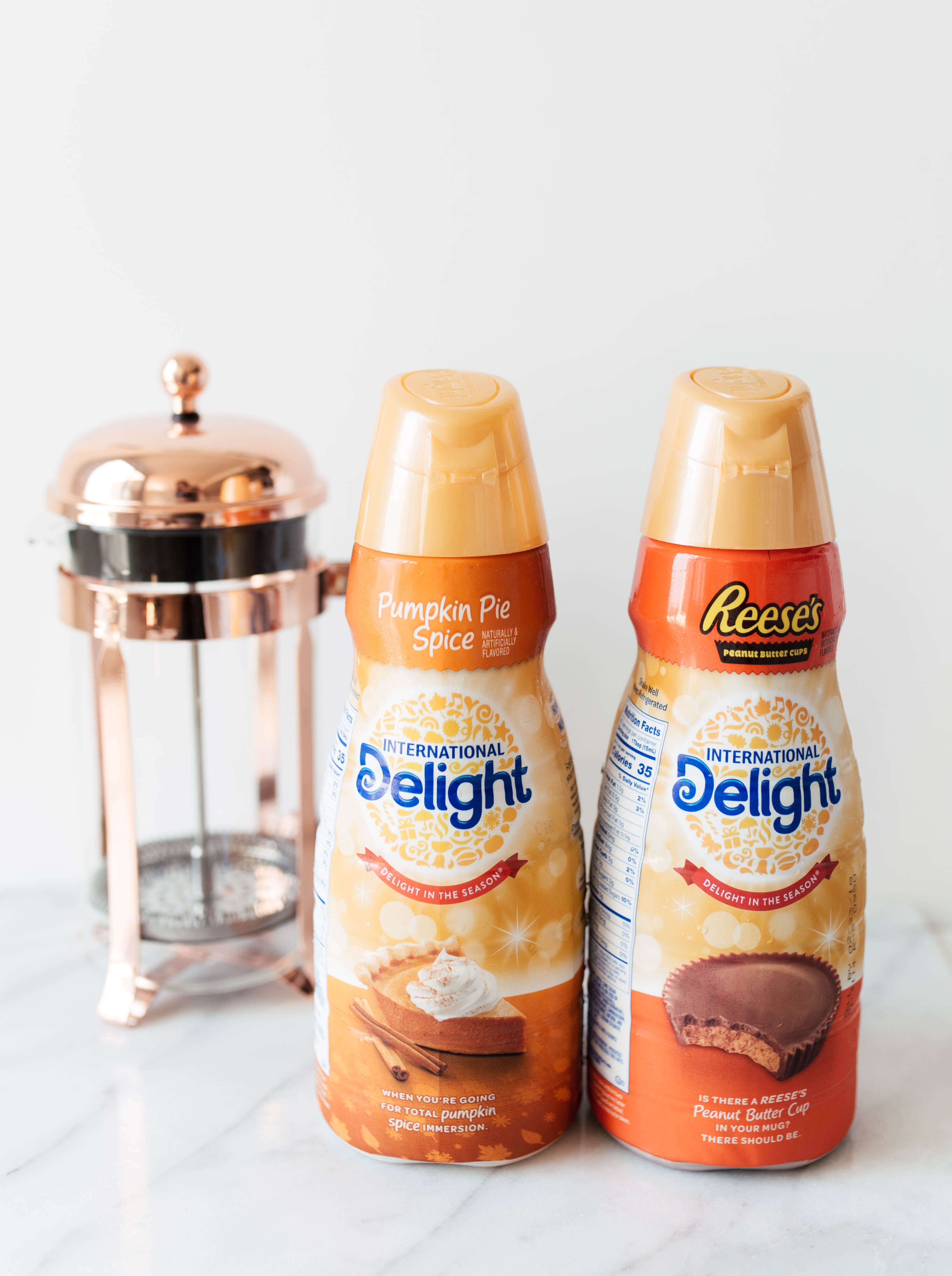 What you'll need:
Mini waffle maker
Box of chocolate cake mix
1/2 cup vegetable oil
1/2 cup International Delight® REESE'S Peanut Butter Cup
1/2 cup water
3 eggs
1 cup REESE'S Peanut Butter Chips
Directions: 
Mix all the ingredients in a large mixing bowl with an electric mixer. Start on a low speed then move to medium.
Plug in your waffle maker and when it's hot enough spray both sides with cooking spray (Pam)
Pour just under 1/4 cup batter into the waffle maker. Close and wait 1:40 for it to be done.
Open the waffle maker and remove the waffle with a silicone spatula.
Repeat until you have enough waffles. The box makes about 12.
We garnished our waffles with peanut butter, whip cream, and mini REESE's cups, but you can dress them up however you see fit!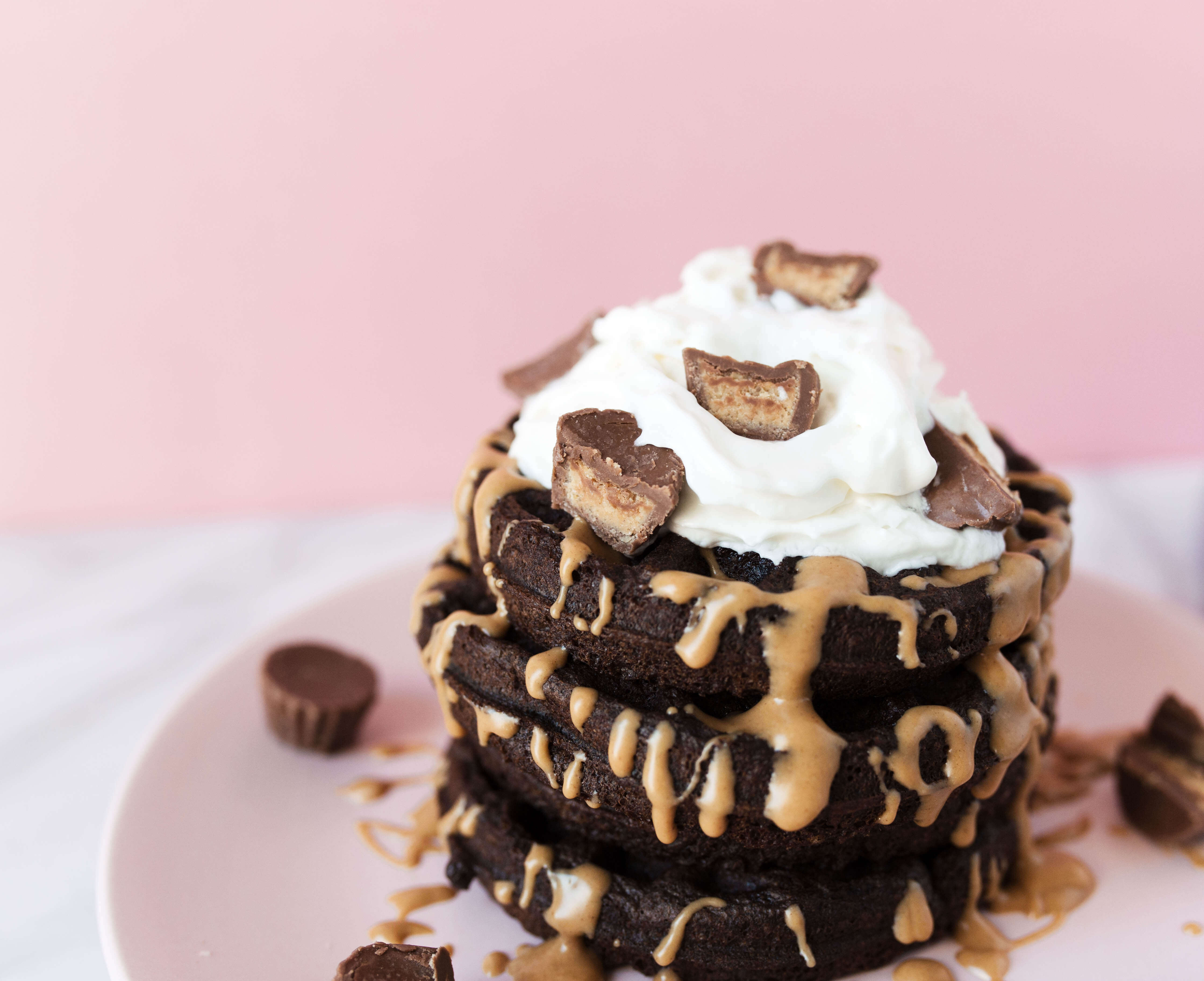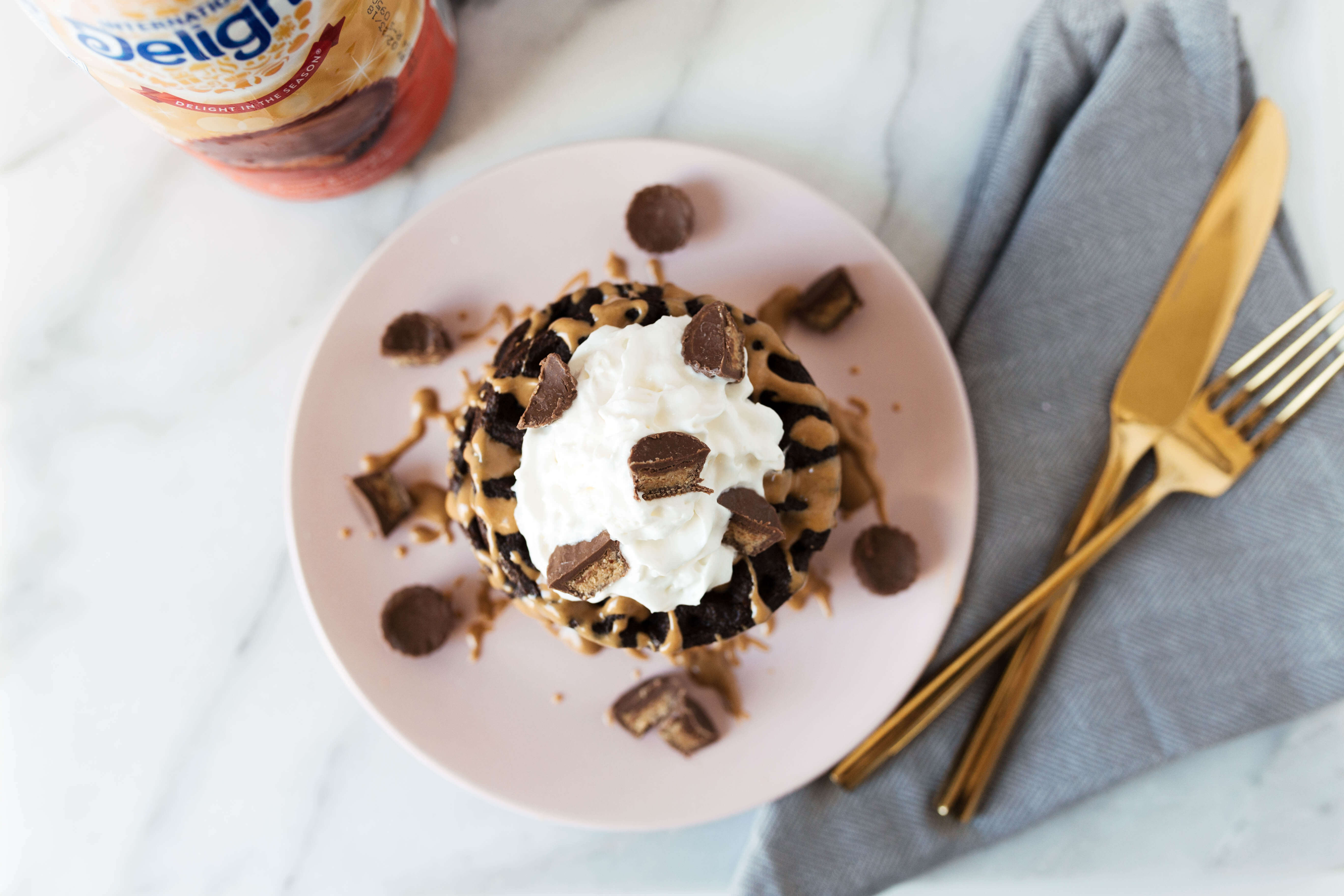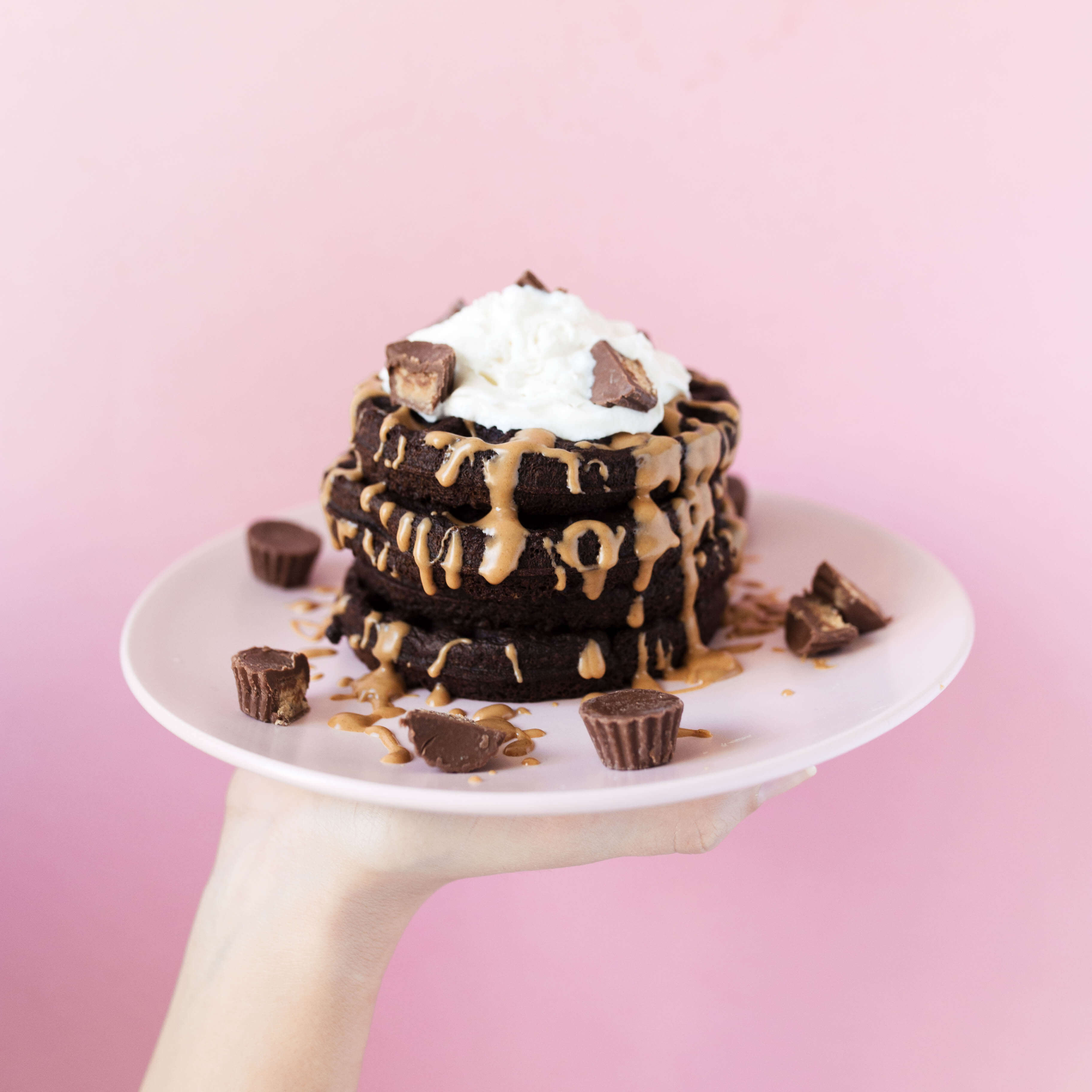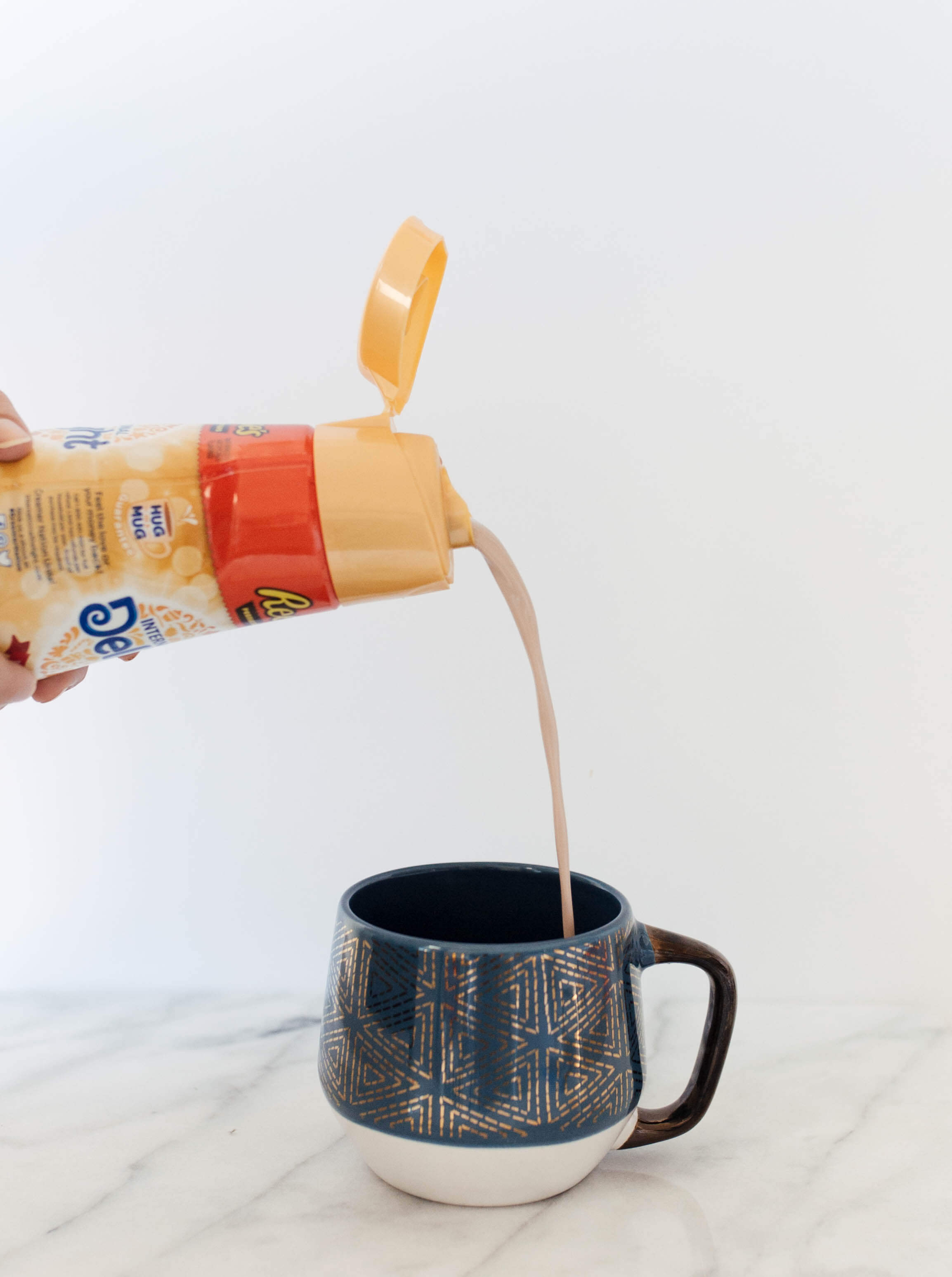 How easy is this waffle recipe? We're living for this peanut butter/chocolate combo!
xx, Britta