Every year for our anniversary my boyfriend and I like to plan a little trip. We're always so busy that it's hard to take time to celebrate US, and it's also just a good excuse to travel. Last year we went to our favorite city, New York City. You may have seen the recap here. This year we wanted to go someplace brand new. I have been CRAVING fall in the worst way so we knew we had to go somewhere with real, colorful trees. A few of our good friends recommended Portland, OR and it seemed like a no-brainer! It's relatively close, inexpensive to visit, and filled with delicious eats.
We always like to use Air BnB when traveling because it's cheaper than a hotel and makes for a more authentic experience. We found the most adorable studio in Southwest Portland for only $100 a night! We were able to find really inexpensive flights as well. I always like to keep the travel costs low when on vacation so that I can budget more for exploring and eating!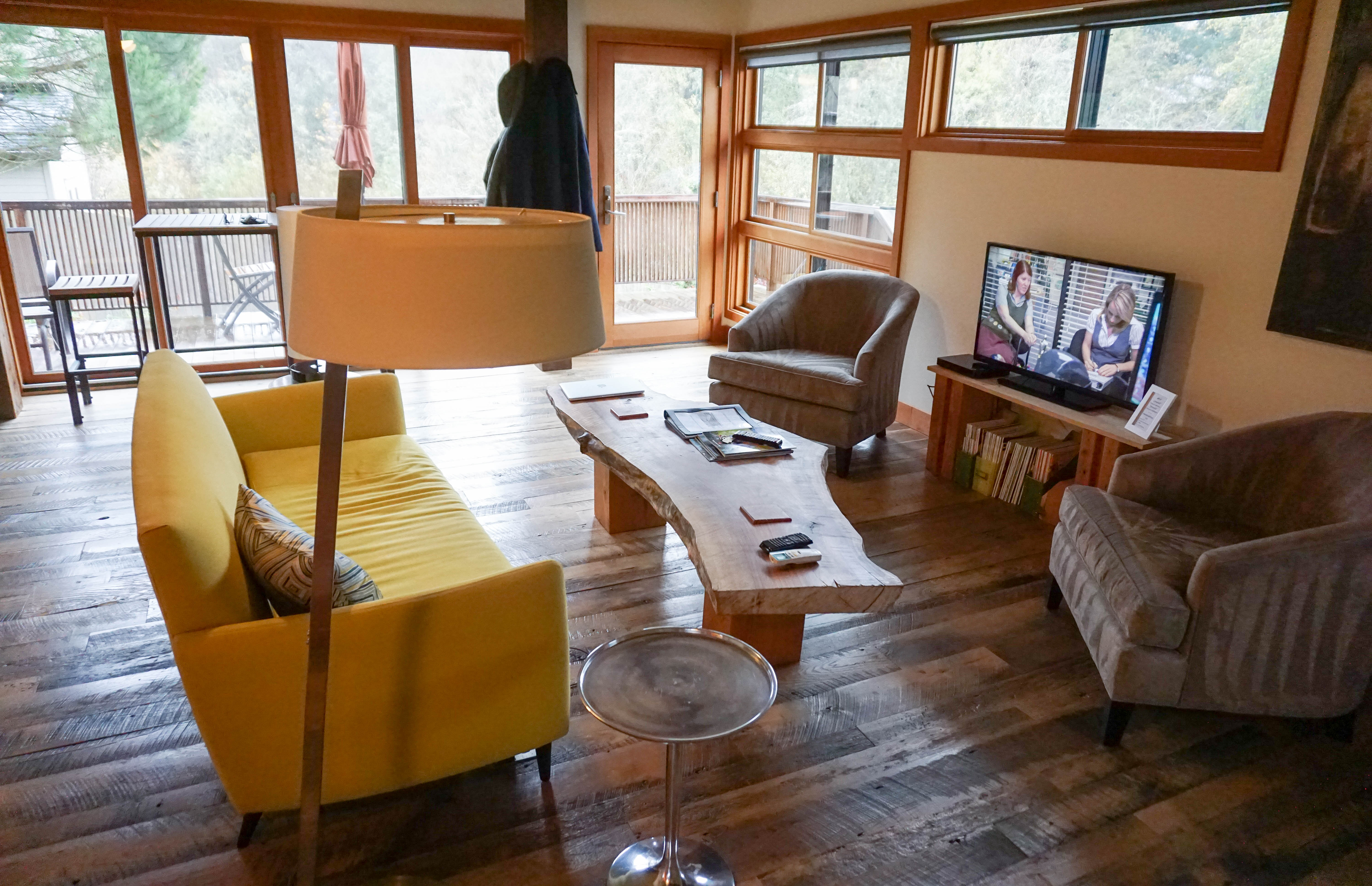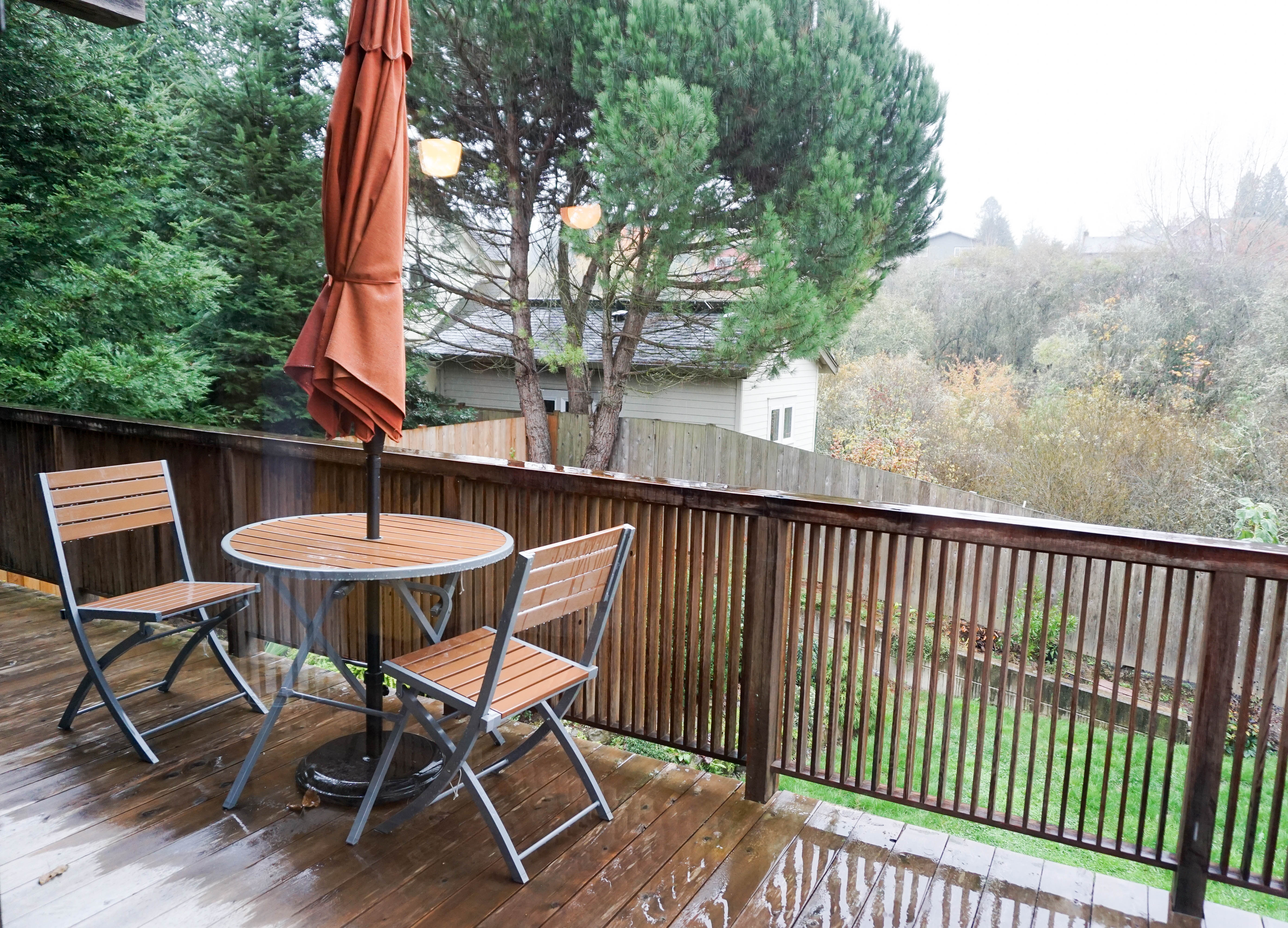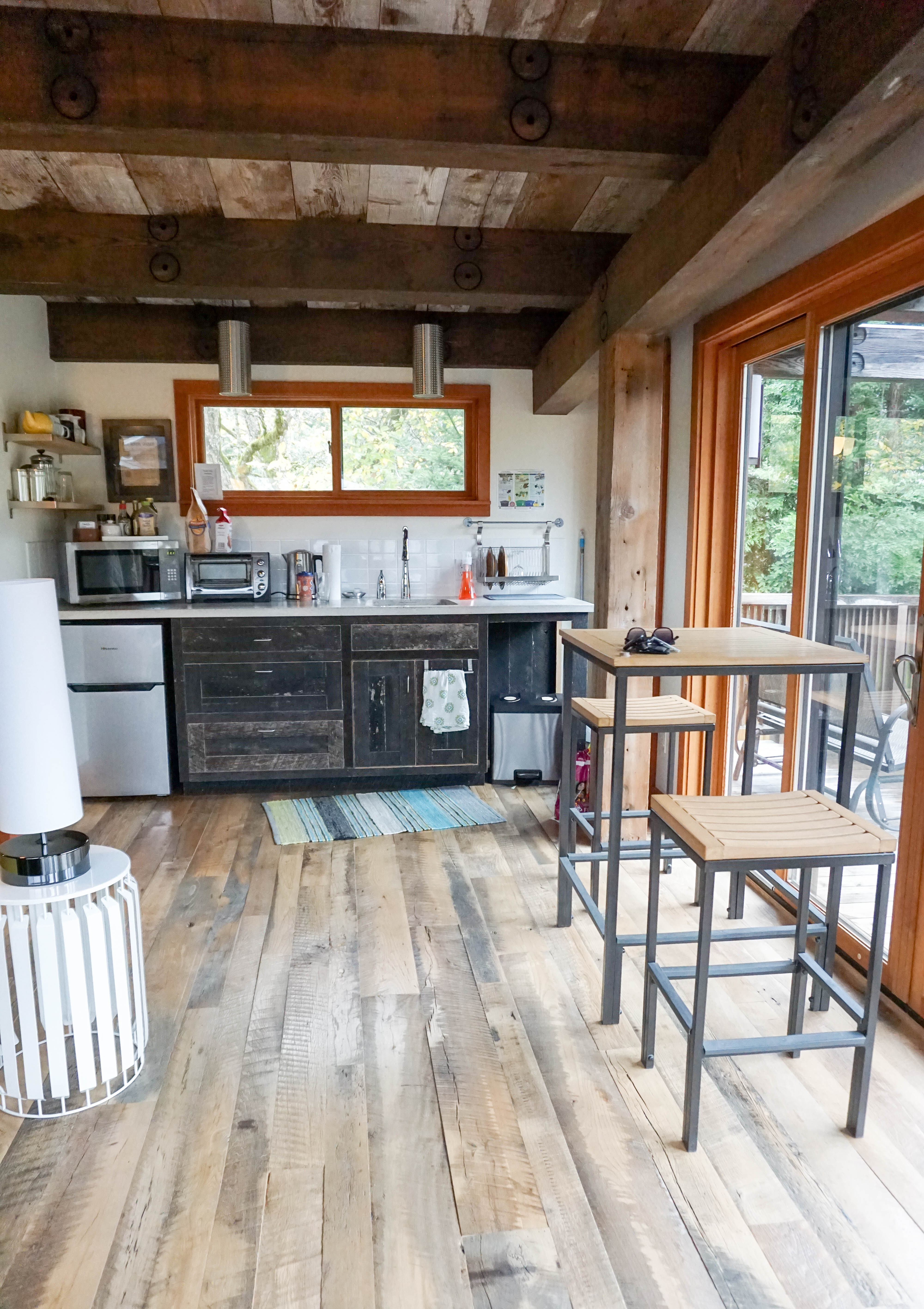 We also ended up renting a car because we knew the Ubers would add up quickly and since we had never been to Portland it's hard to say how "walkable" it is. This was honestly the BEST decision we made the whole trip. It was only about $120 TOTAL for four days and we used it constantly. It was especially helpful in the rain.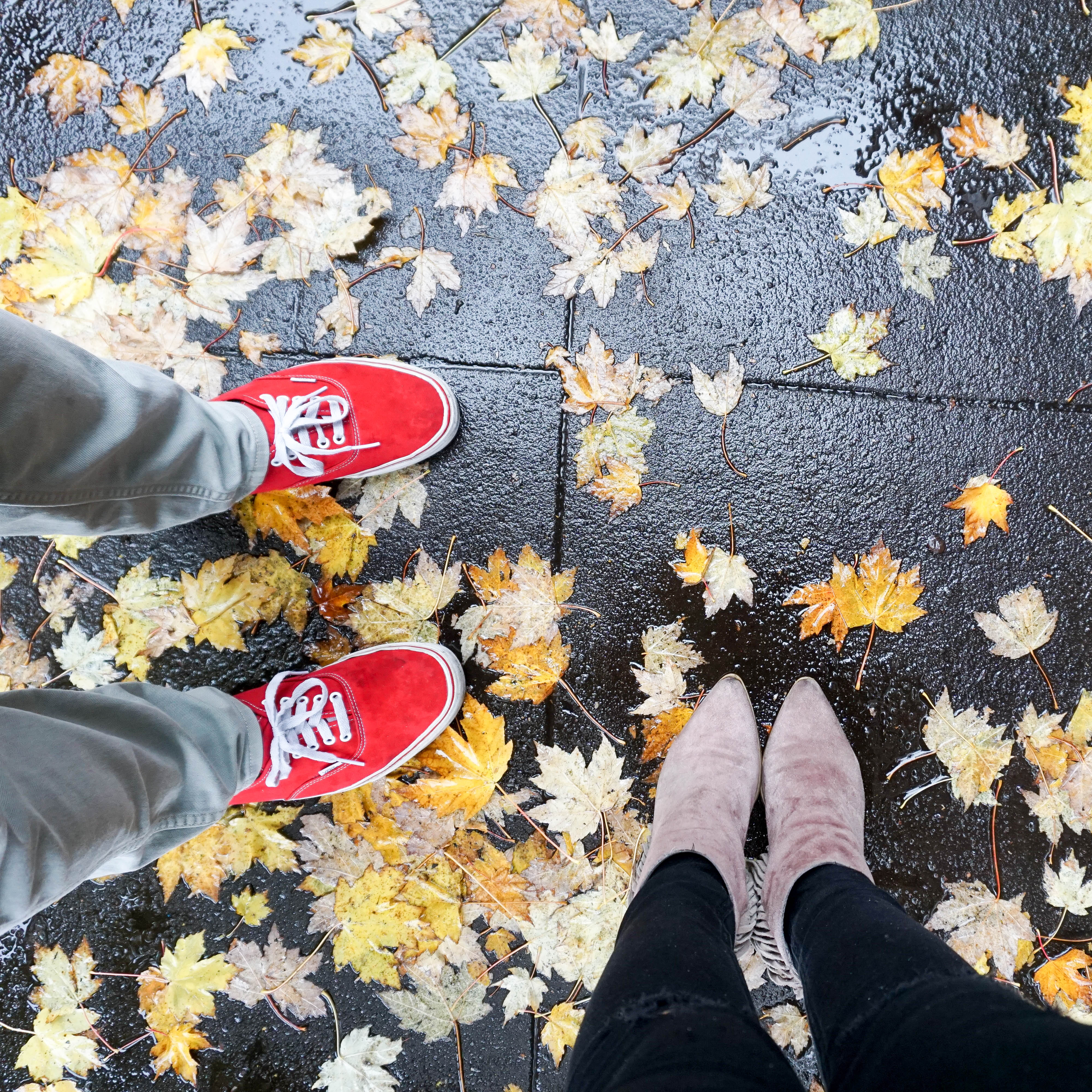 Since this is a travel guide I won't bore you with a play-by-play of our trip. I will say Portland is filled with cute eateries and brewries. I think I drank more beer on this trip than I have in the past two years! It's a beautiful city surrounded by nature. The fresh air was such a nice change from the smog we have in Los Angeles! I would totally recommend staying a bit outside of the city. Our little studio was so cozy and it was so nice to be in the quiet part of town. Portland was a lot smaller than I had pictured which was nice because nothing was more than a 15 minute drive away!
With all of that said, here are some must-see spots in Portland!
If you have Dutch Bros in your city Im so totally jealous! I had heard of it before but didn't really understand what the fuss was about. My boyfriend and I inititally only went here because we couldn't find a Starbucks. The menu is on the smaller side but they make the most delicious coffee drinks to ever be made on planet earth! If you're like me and prefer your drinks to be less sweet just ask them for "half the sweetness." We went four times and my favorite on the menu was the Annhilator.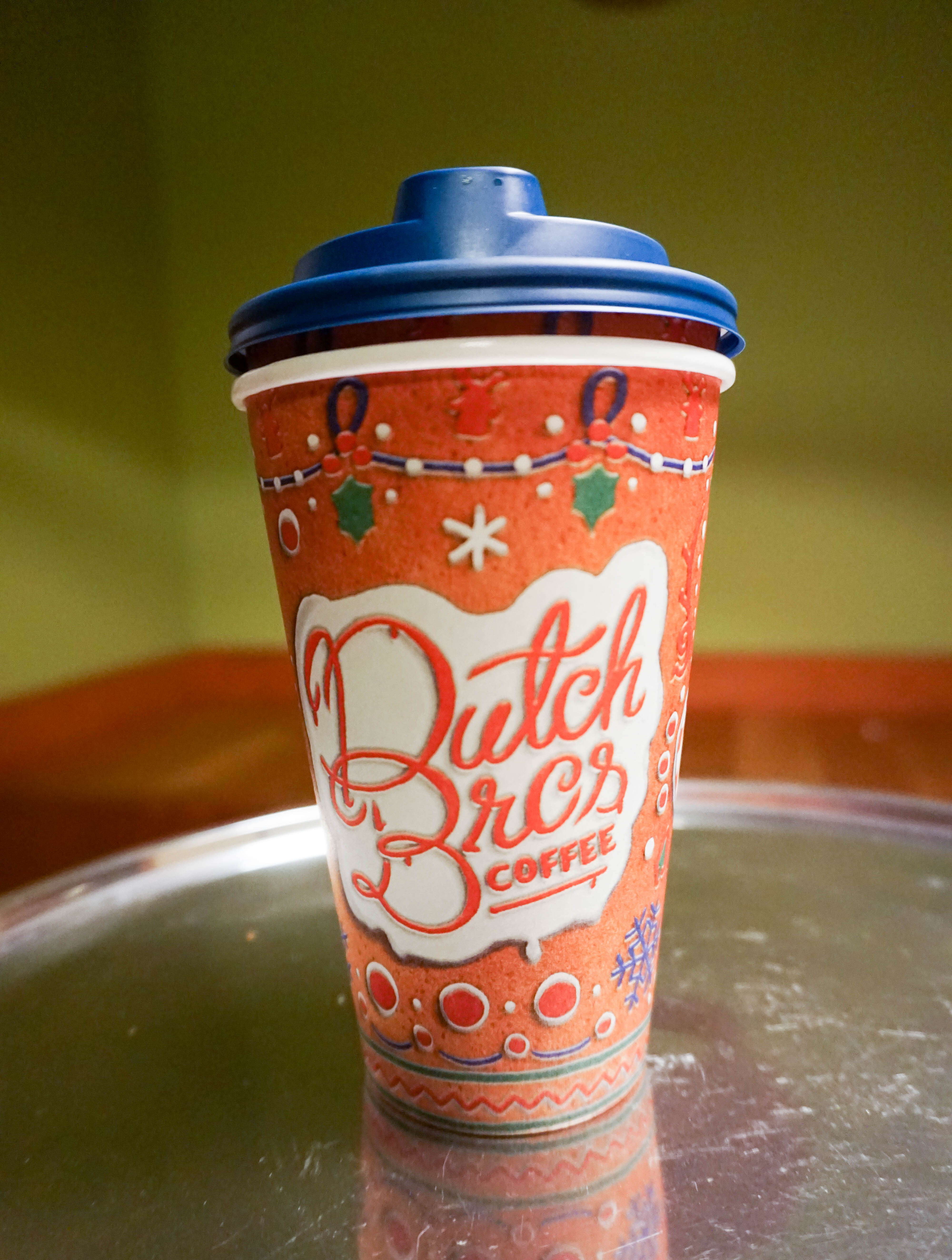 This market was recommended to us by Maxine from our Airbnb. The Portland Saturday Market is essentially a farmers market on the river that happens every weekend. They a huge variety of food and handmade goods. It was raining the day we went so we didn't stay too long but I really enjoyed walking around this area of Portland, and it wasn't overly crowded at all. The goods that are sold are not necessarily something you would buy, but they would make lovely gifts. I was desperately searching for a candle to purchase and came up dry. Also, I should note that Portland is flooded with carts! They're similar to food trucks but they do not move. You can basically find a food cart for anything you're craving and they're inexpensive!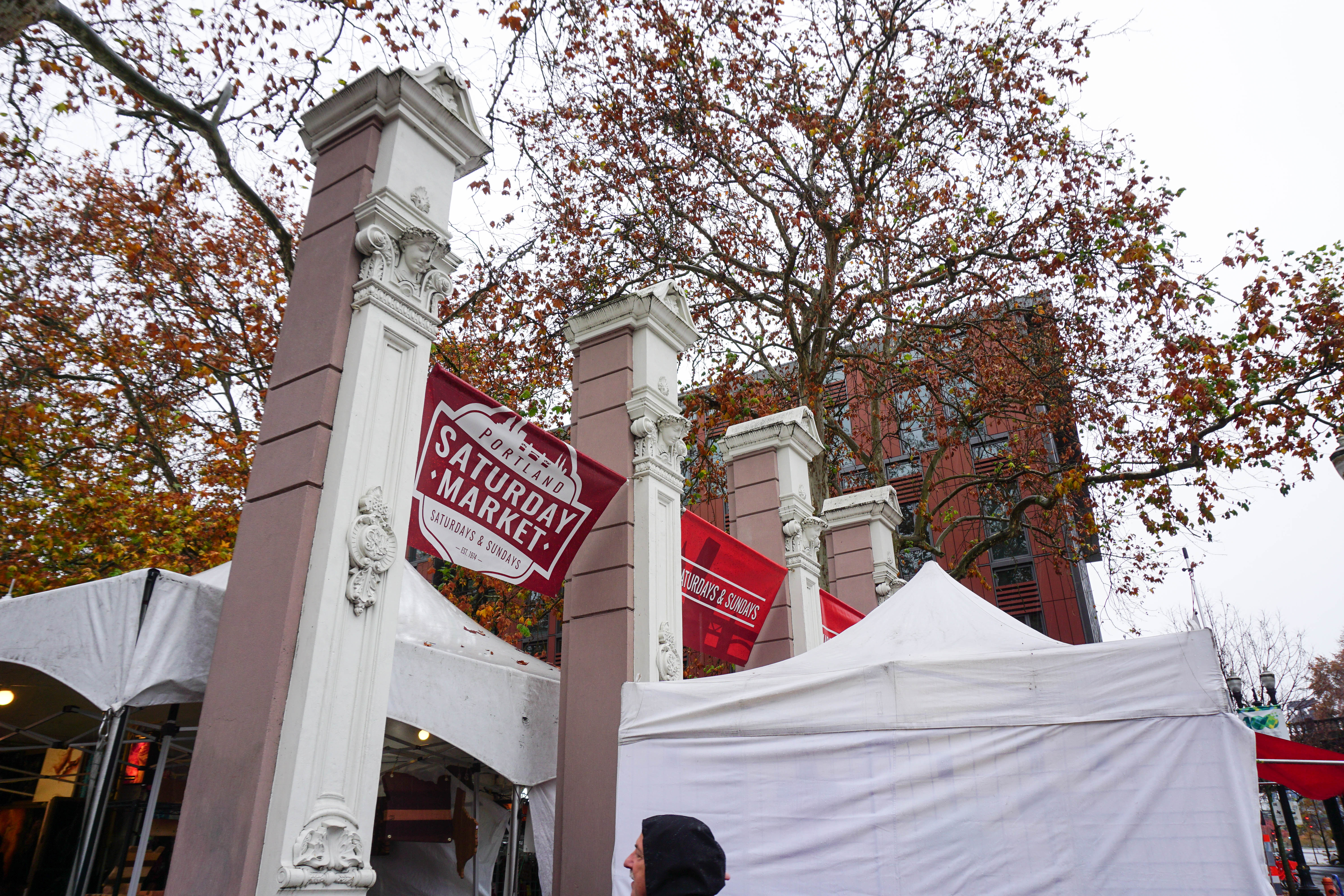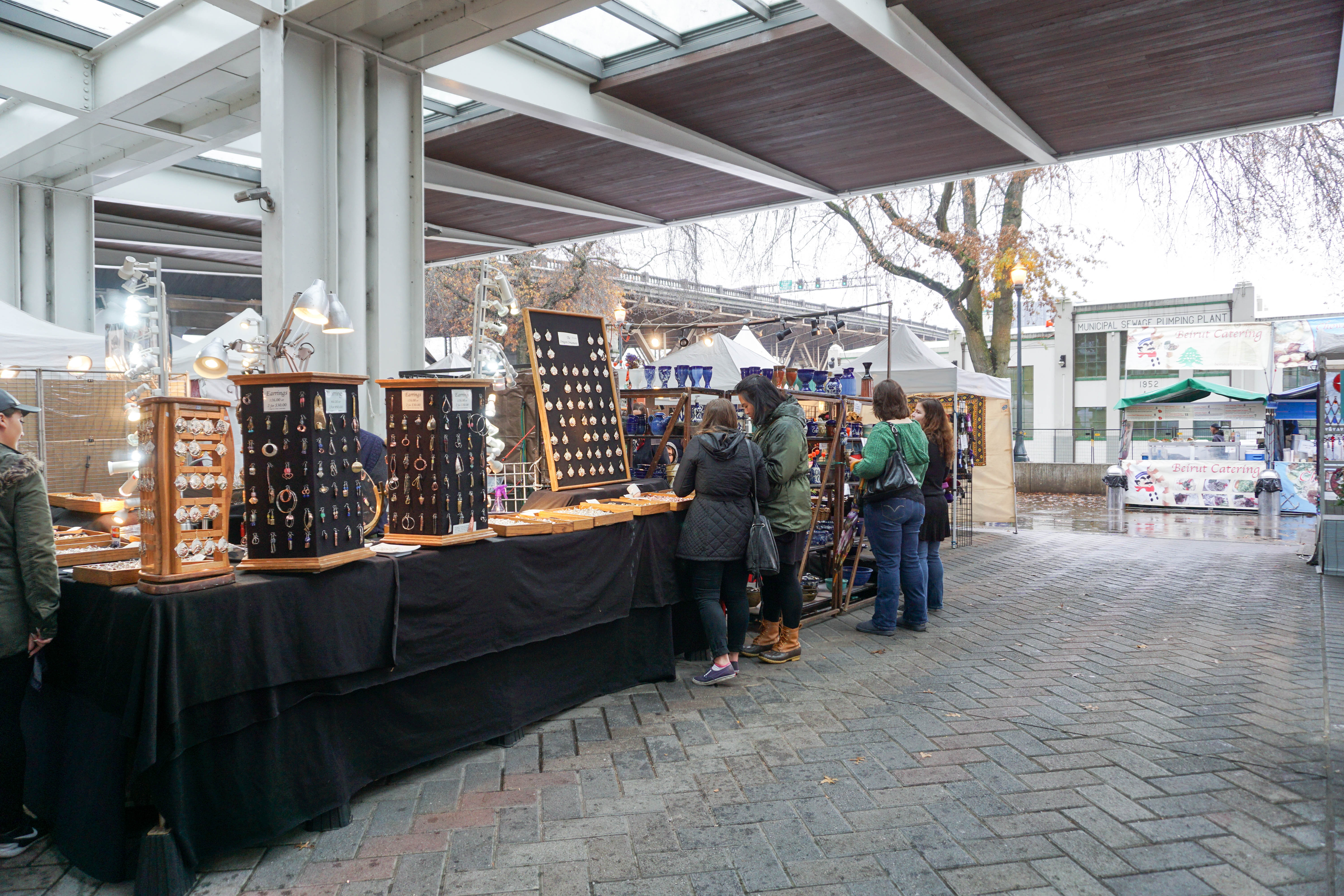 We decided to do some shopping in Portland. While there was nothing we found that quite lived up the The Americana, we did find a cute mall called Pioneer Place. The mall was four stories and relatively small (as far as malls go). There was a THREE story H&M we knew we had to check out. It was actually the first H&M I've been to with a full blown beauty department. They didn't have any stores we don't have in California but it was still nice to walk around indoors on a rainy day. There is also a beautiful Apple store across the street!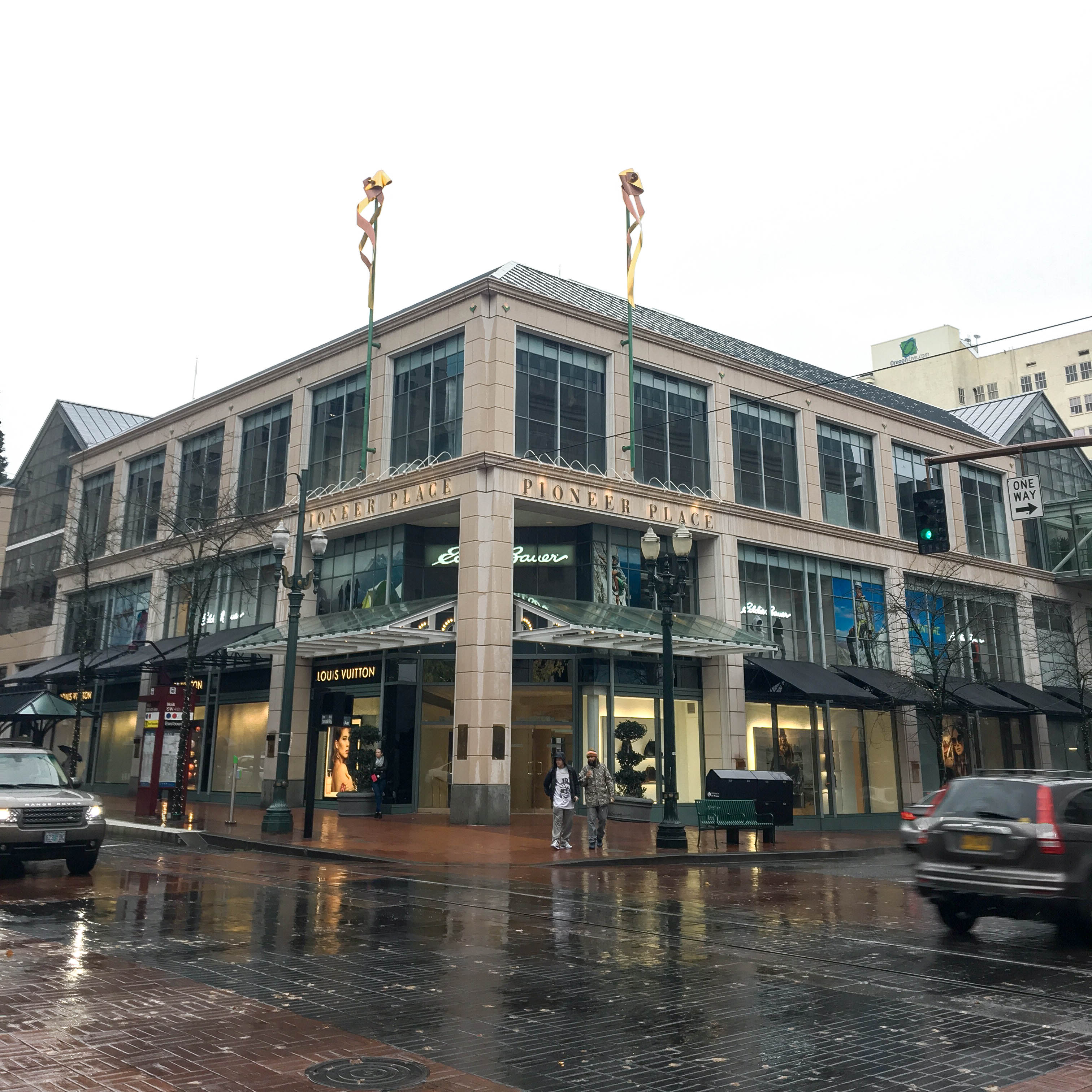 Possibly our favorite of the trip. Deschutes is a brewery we had heard of before traveling to Portland so we decided to check it out. When we got there it was packed, which we should have expected. We decided to wait for a table and I'm so glad we did. The food menu here is small but mighty. We weren't starving so we just went with the Brewery Pretzel. You guys, this pretzel was life changing. I'm a soft pretzel person and this pretzel was on another level. Crispy on the outside, doughy on the inside, with the perfect amount of salt and butter. The cheese was insanely creamy and had a ring of stone ground mustard in it. So if you're sitting here wondering how the beer was, it was good too. I'm not really a beer drinker so I couldn't really tell you HOW good it is in comparison, but I really enjoyed all the samples I tried! We tried to go back to Deschutes for the pretzel the next day and the power was out 🙁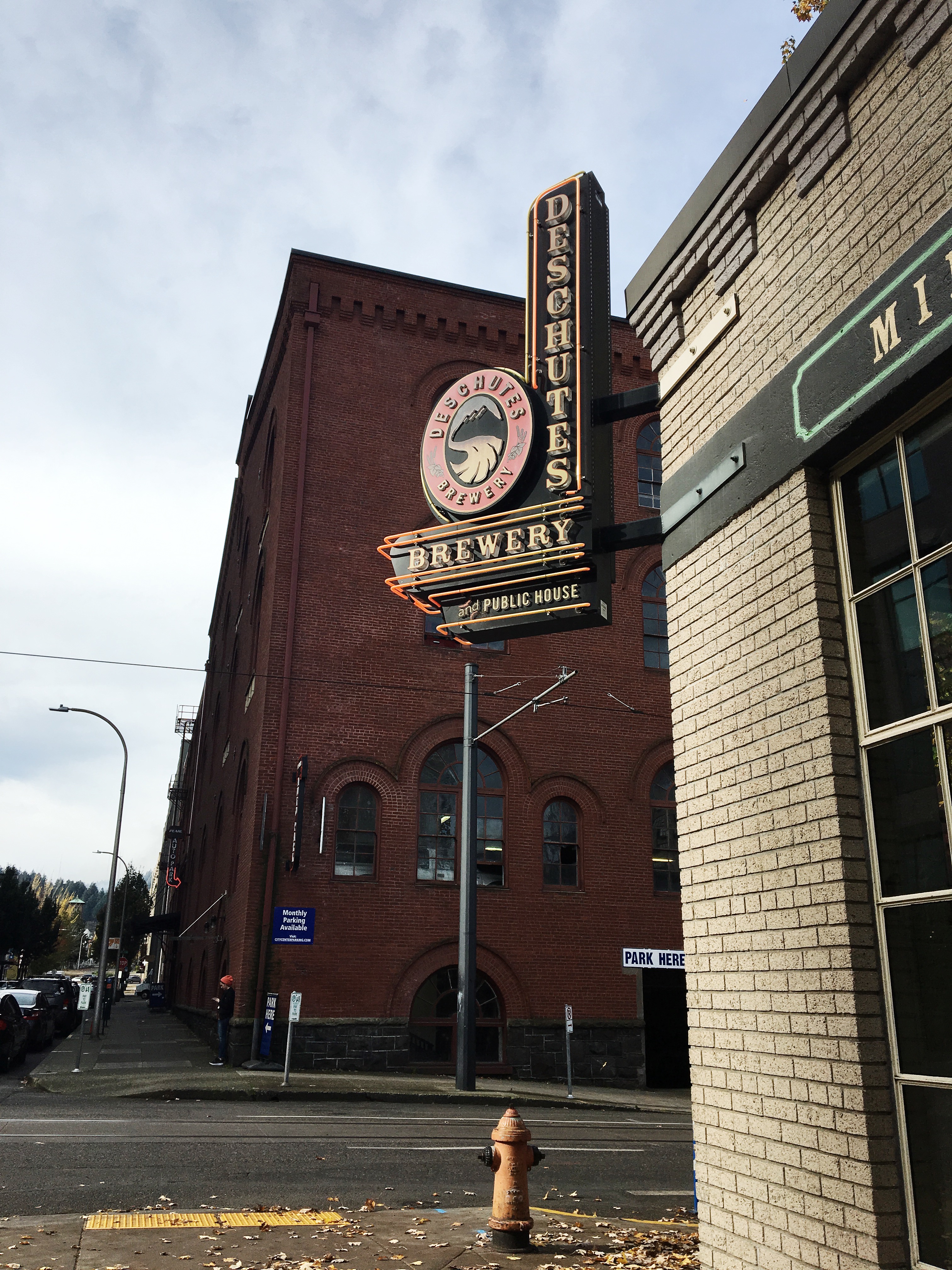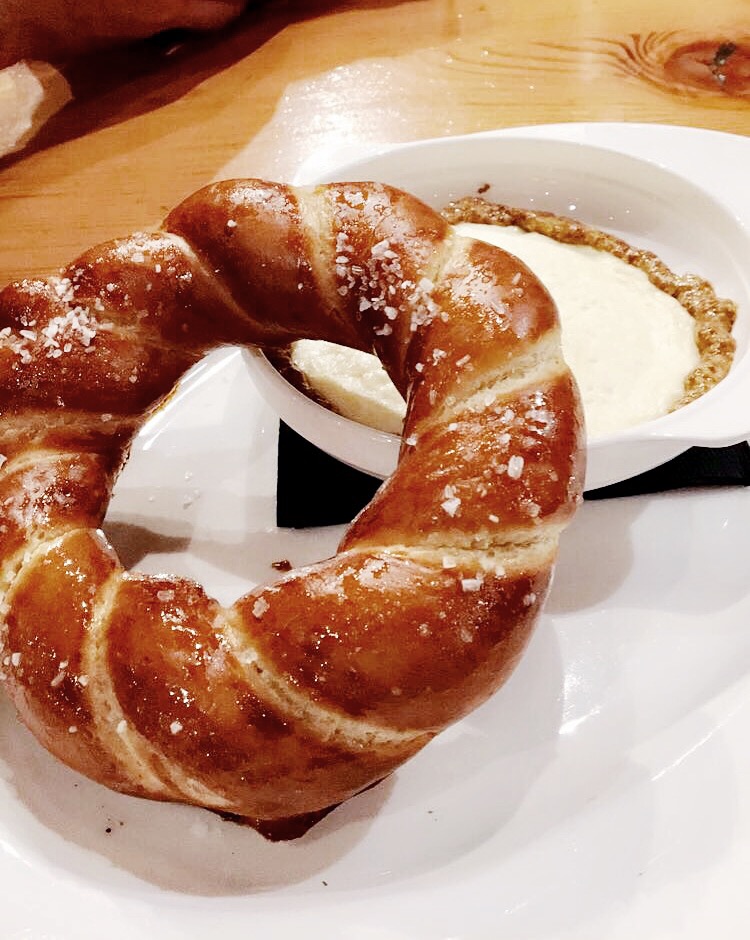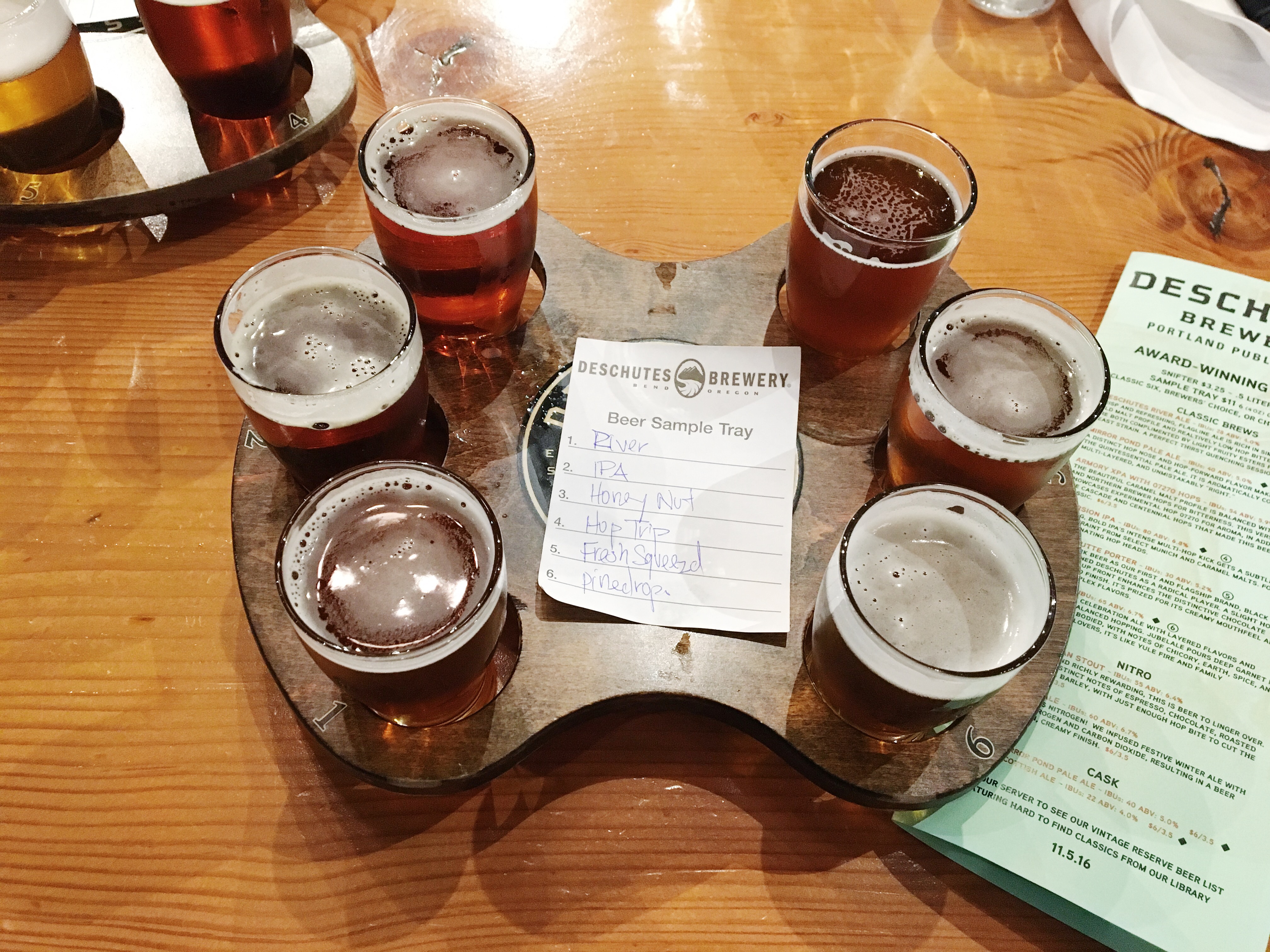 On Sunday we naturally had the urge to go to brunch. We originally planned to try Pine State Biscuits. It's a chain so we thought we could get in n out fast, with a delicious breakfast in between. The line was down the street which both surprised and confused us. So I quickly got on Yelp to find an alternative and stumbled upon Jam on Hawthorne. Jam is another vegan friendly place with a large menu. We headed over to that part of town and were once again surprised to find that it was an HOUR wait. I then came to the conclusion that the people of Portland like their brunch even more than the people of Los Angeles. Anyways, the atmosphere here is very nice and just screams fall. It's very open and eclectic with large chandeliers and lots of art on the walls. After looking at the menu I knew I had to get the Loaded Bowl which is just hash browns with cheddar, mushroom gravy, scallions and an egg. It was OUT OF THIS WORLD. I've eaten a lot of brunch in my life and this was some of the best. My boyfriend also enjoyed the "Ty's Big Breakfast." We both left completely stuffed and happy.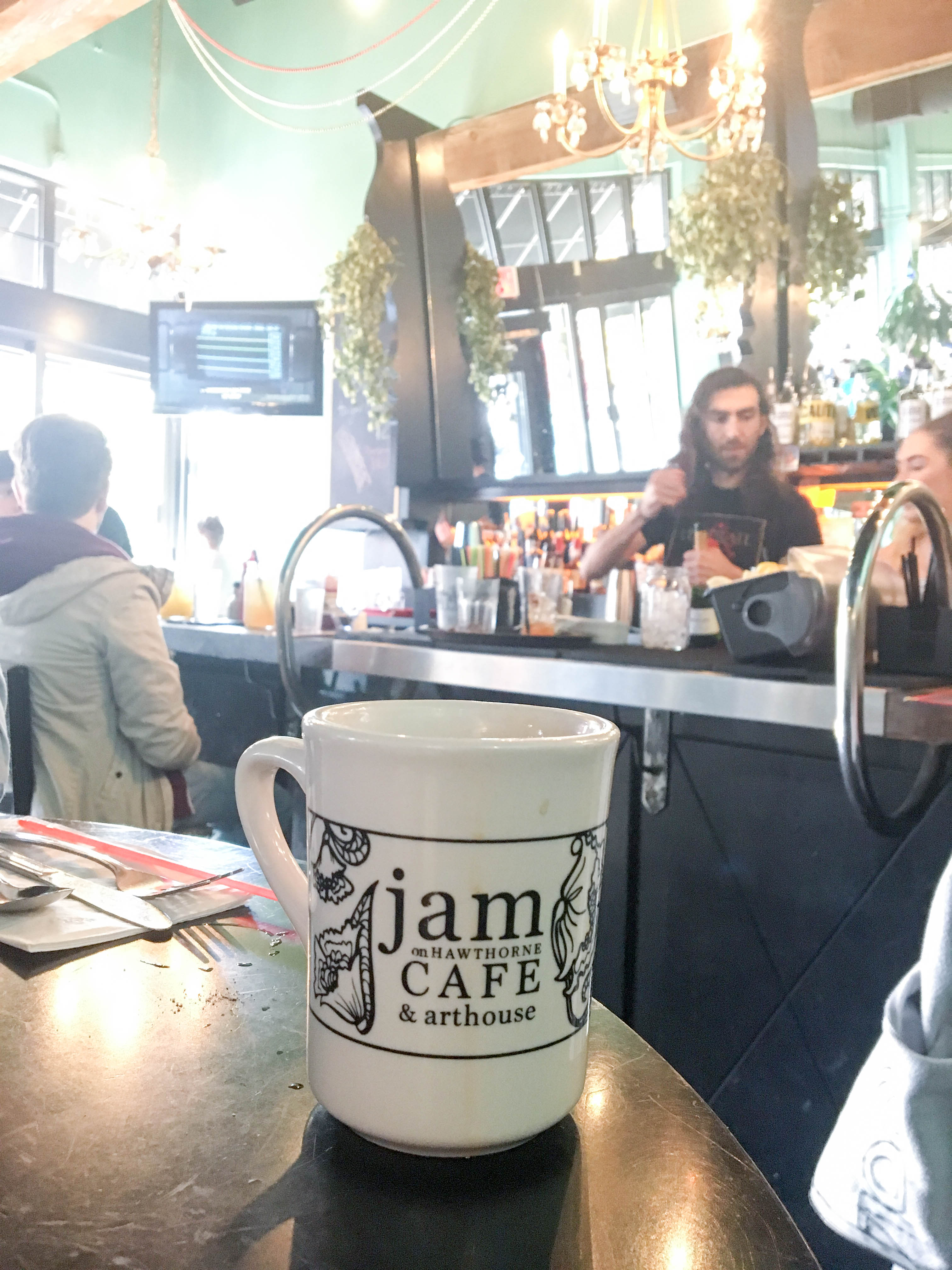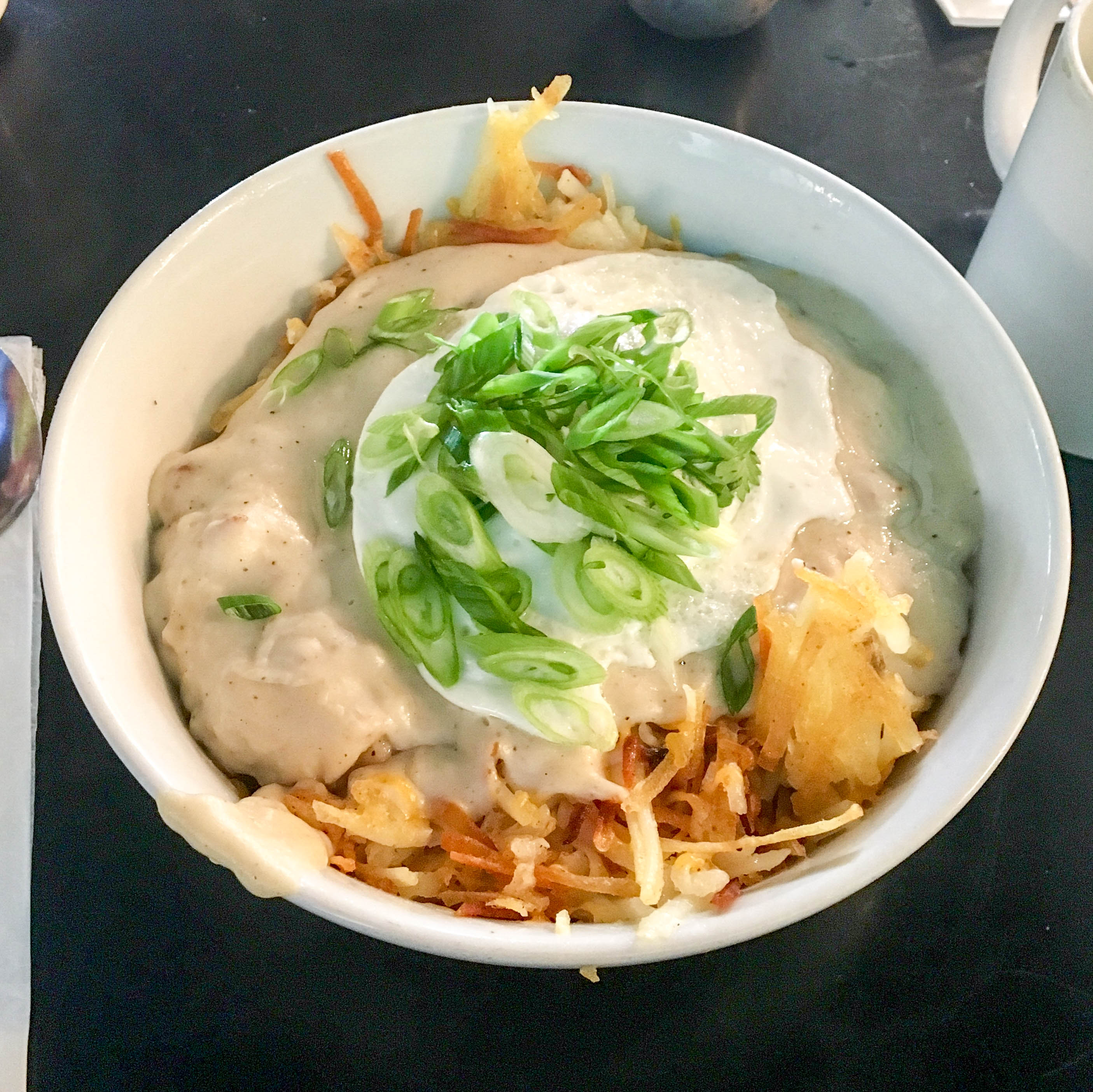 I'm warning you now that the parking here is a madhouse. The street parking is all permits so you have to either park SO FAR from the park entrance or up the mountain on the different makeshift parking lots they have. We went for the later. After parking things definitely improved. We went to the International Rose Test Gardens and they were so stunning! Multiple types of roses everywhere you looked! The air was so fresh and the sun was shining bright. We couldn't have asked for more perfect weather. There was an option to pay $10 to go to the Japanese Gardens in the park but instead we opted for….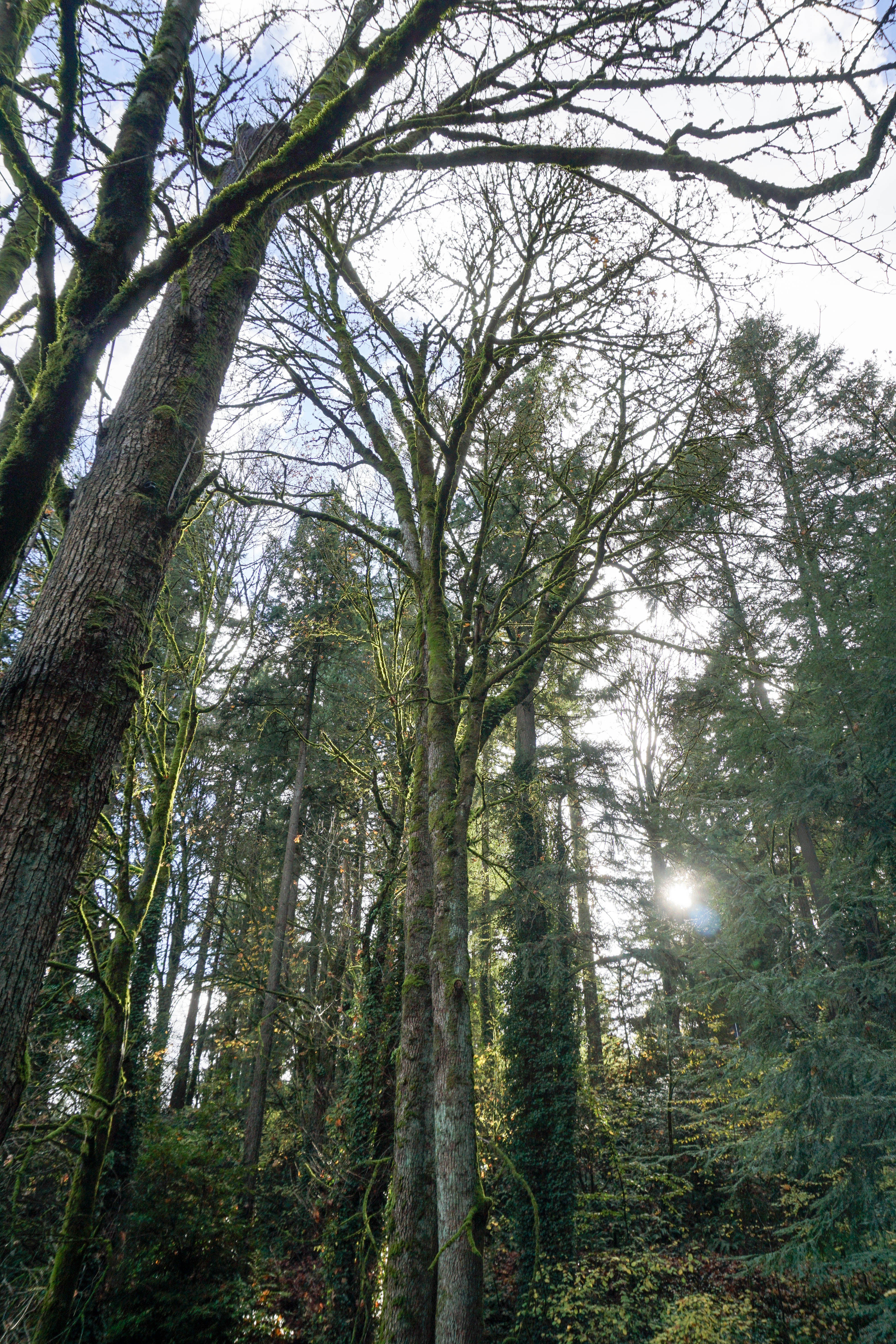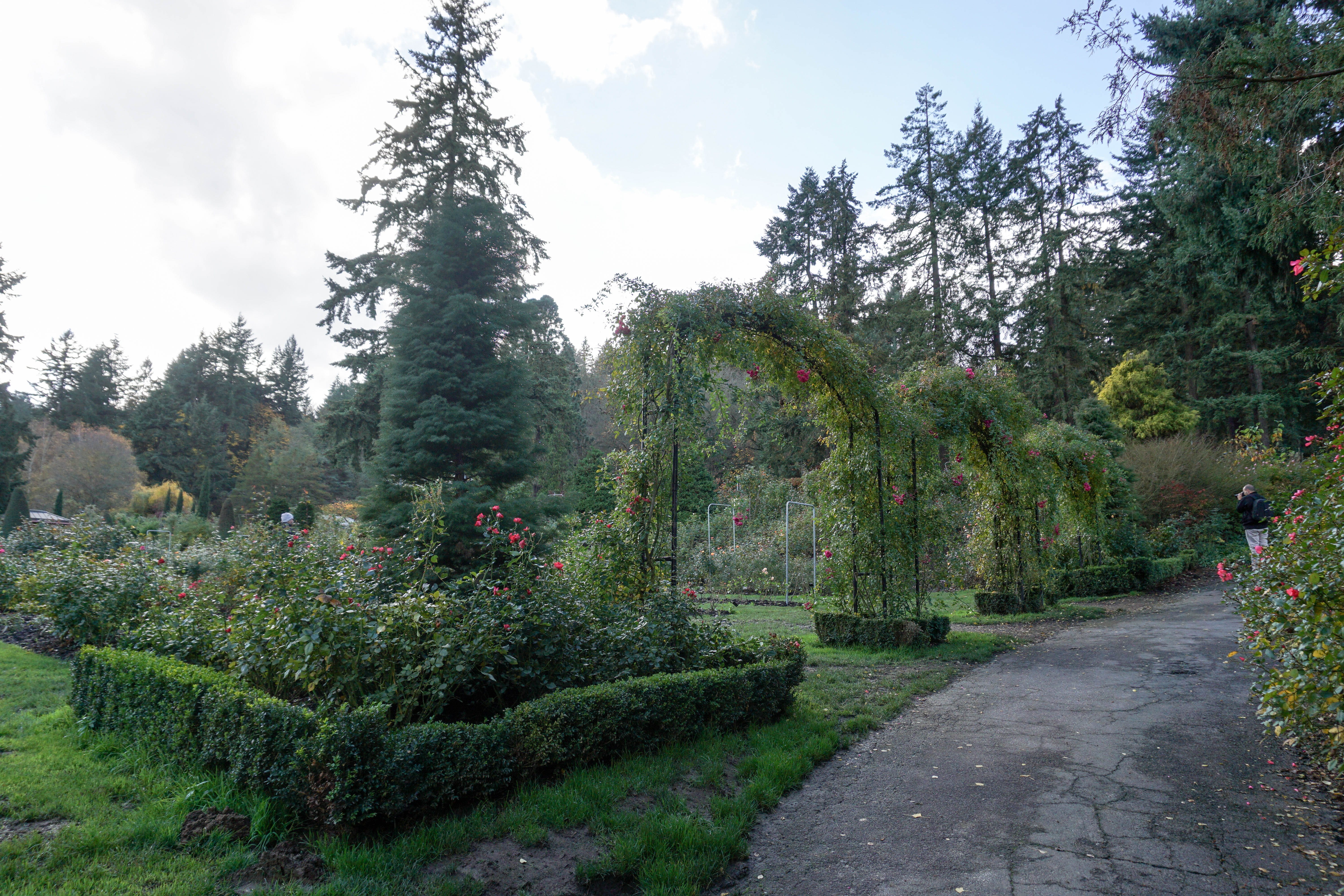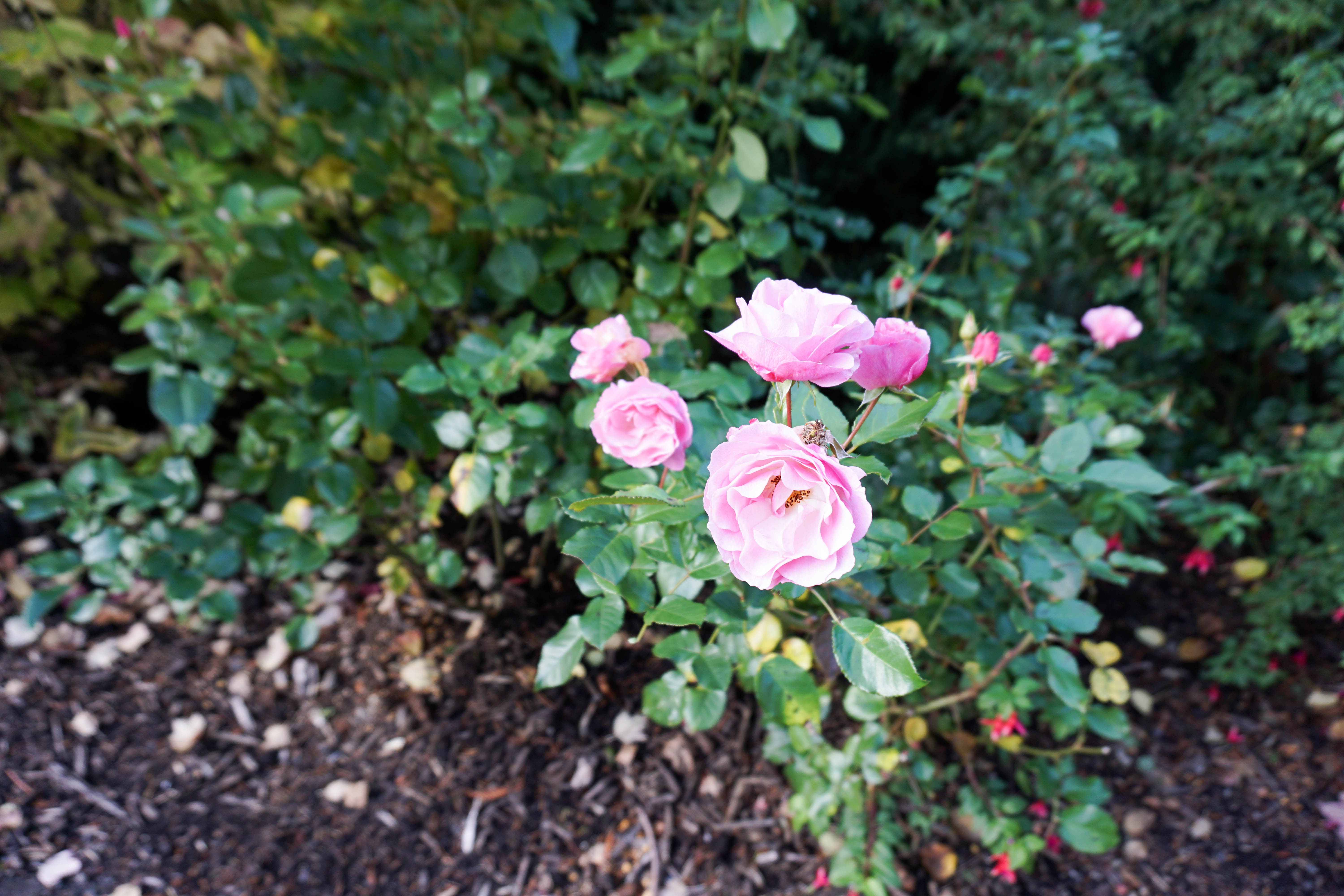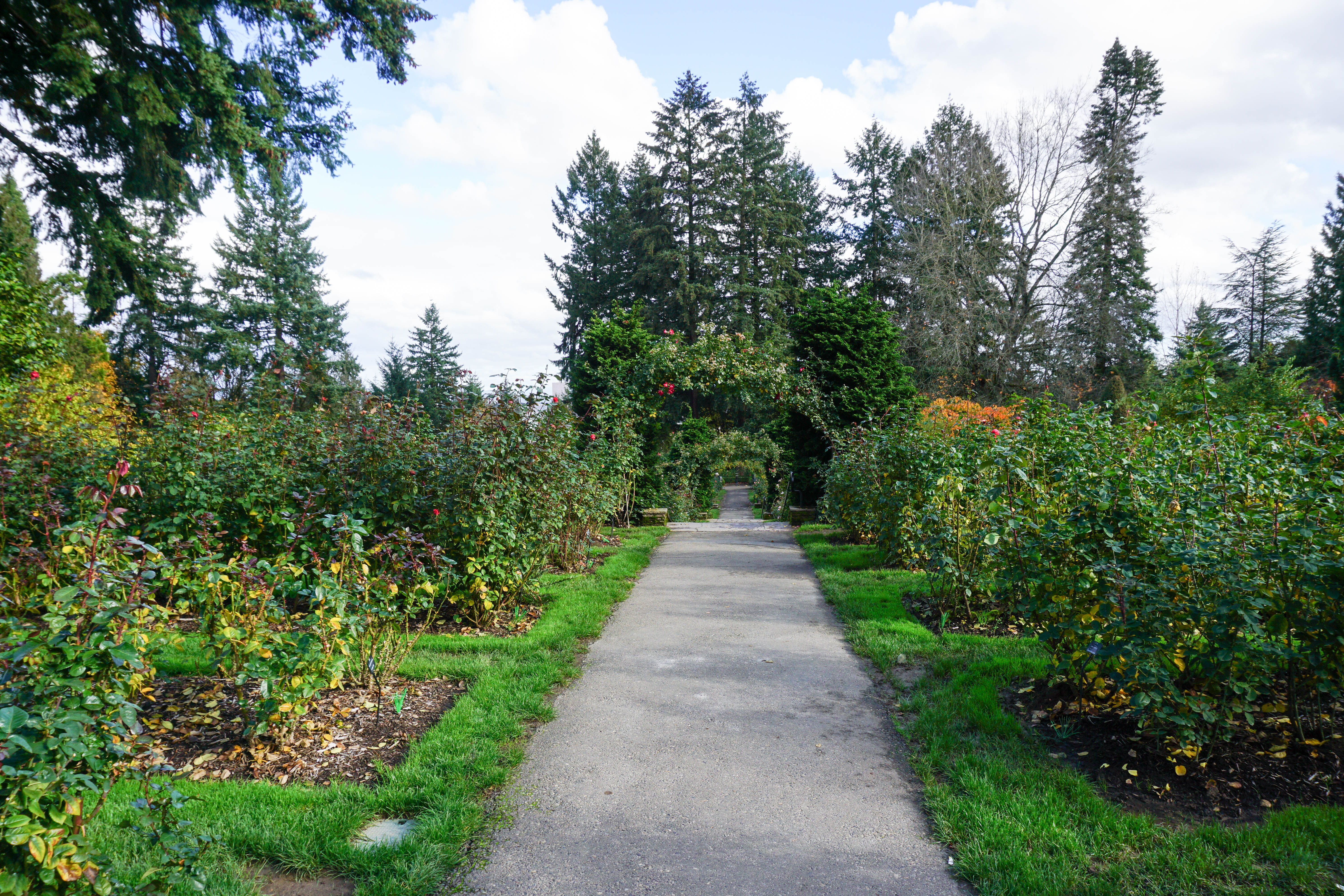 I'm all about a good history lesson so when we drove by Pittock Mansion I immediately got to googling. It turns out Pittock Mansion was built by Henry Pittock, founder of The Oregonian newspaper. In Journalism school I was always fascinated by how newspapers got their start and how many of them turned into full blown media companies. So we decided to spend $10 to take a peek inside the mansion. It was seriously stunning and the view from the home is incredible! A must-see in Portland for sure!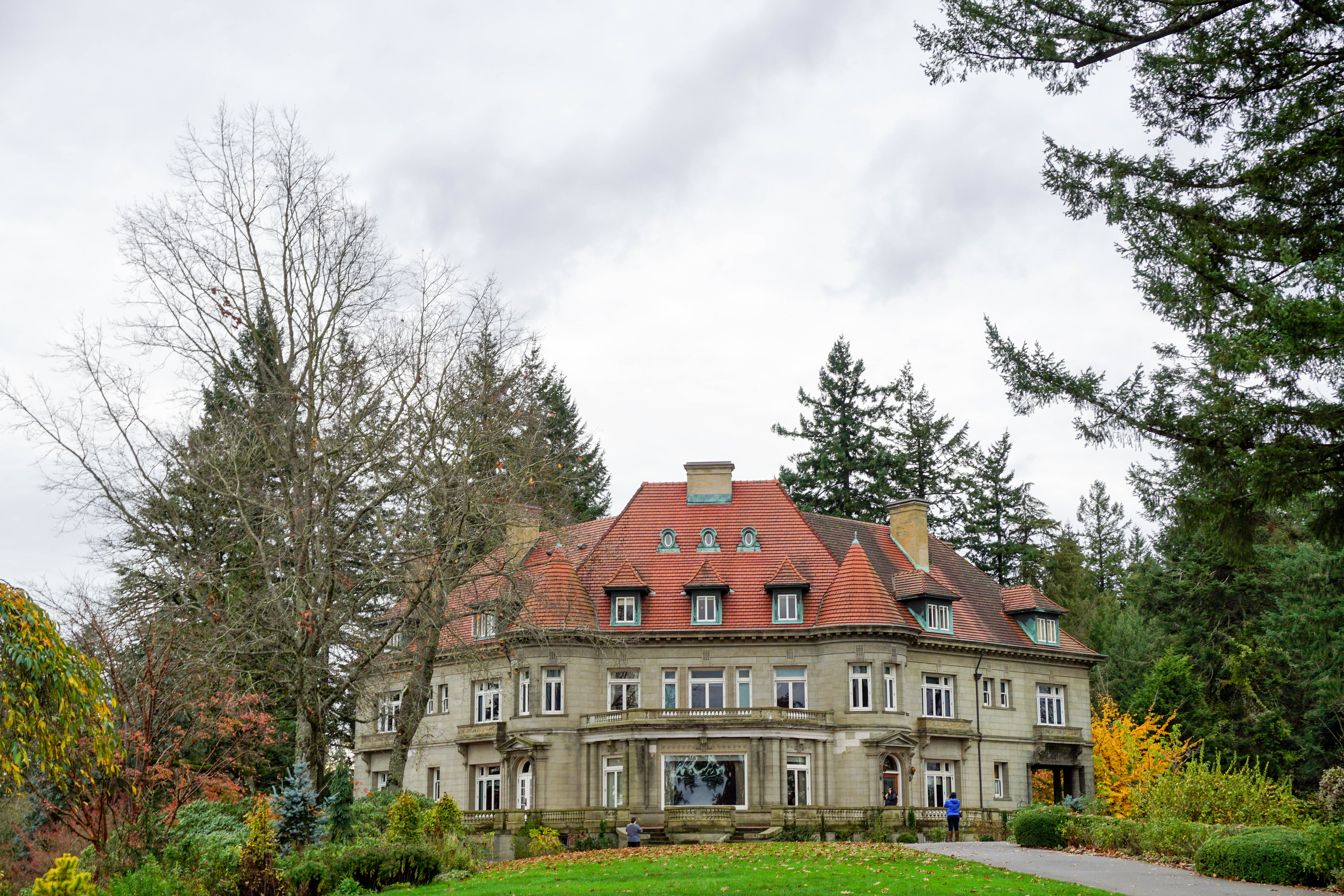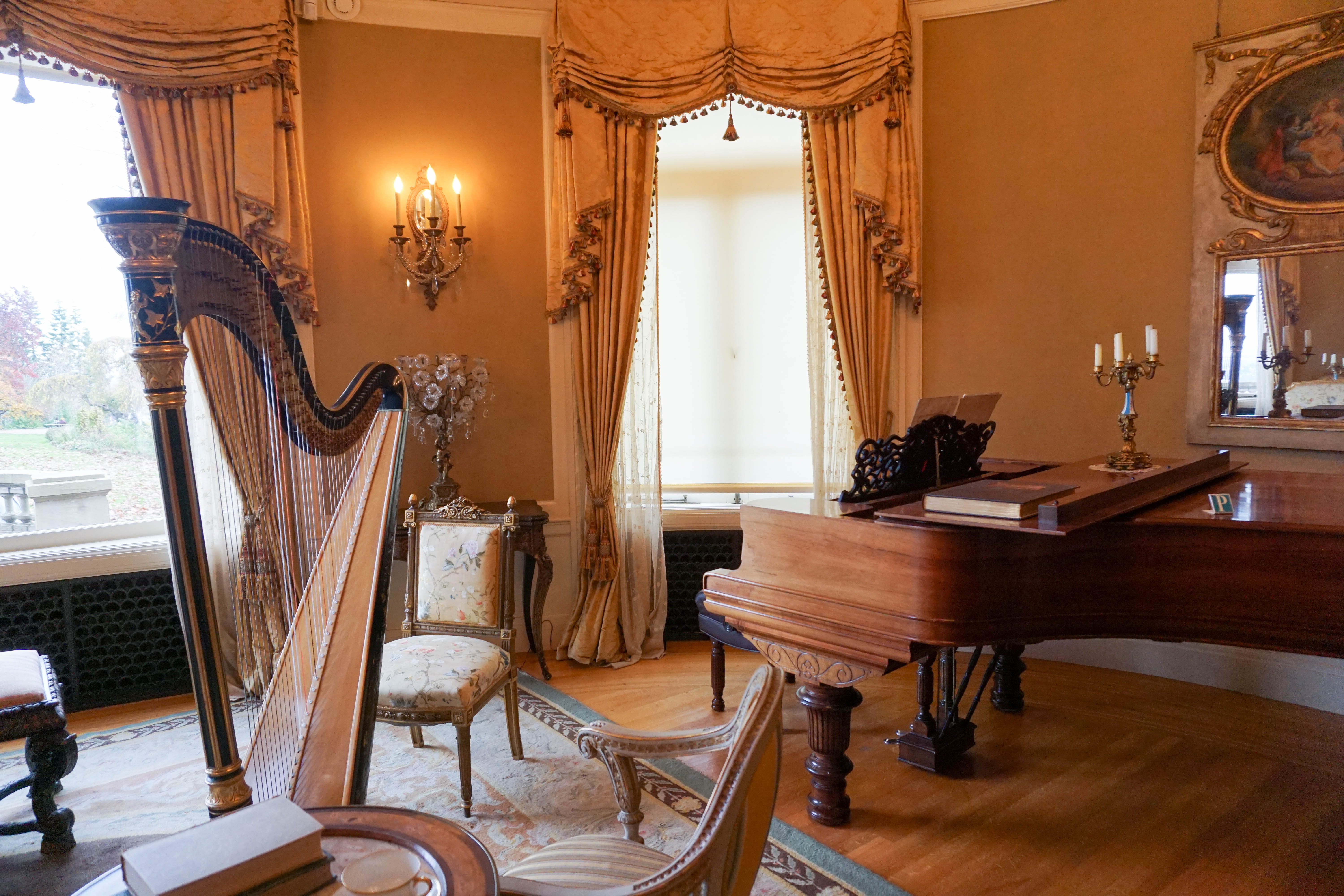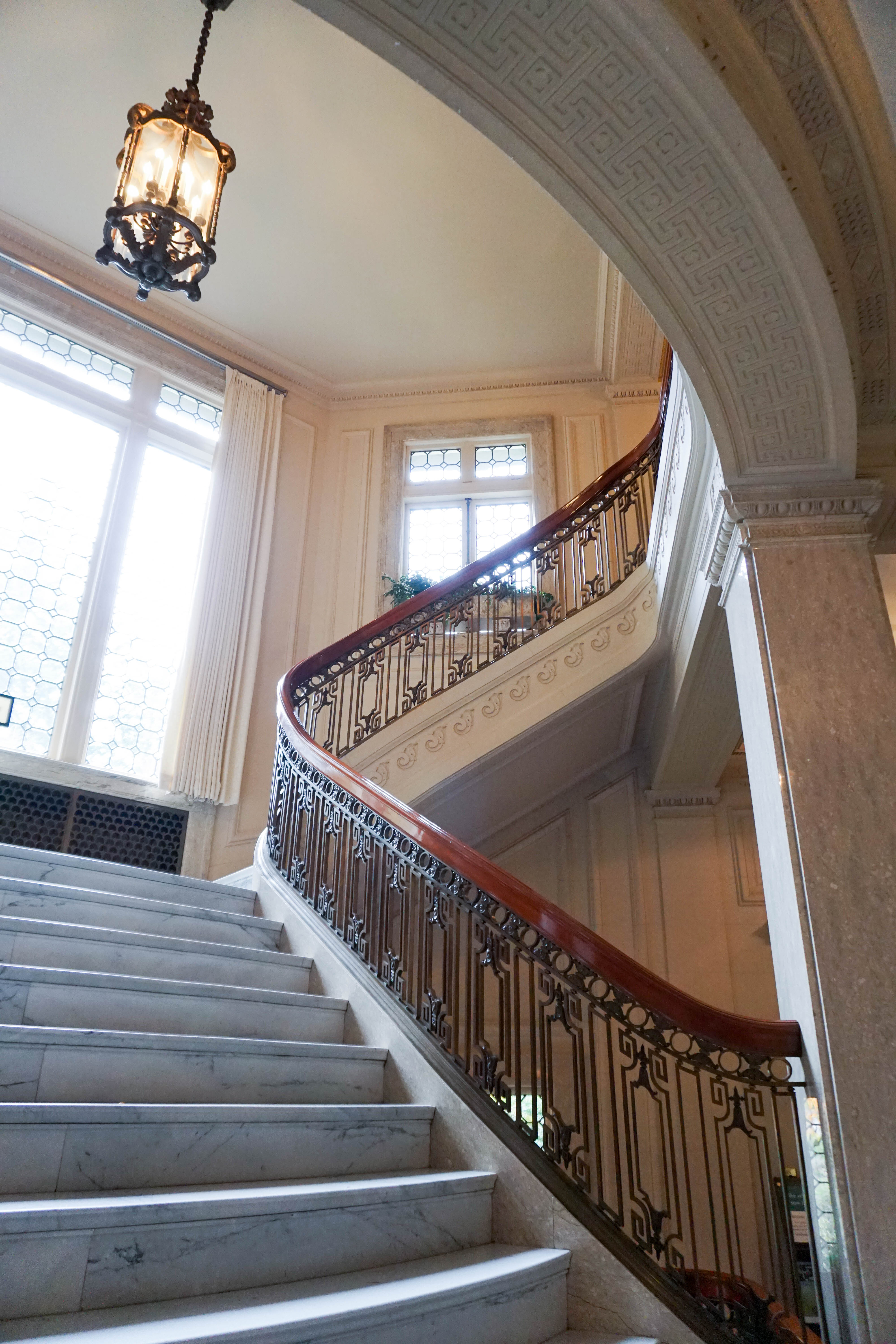 Being from California we REALLY love our Mexican food. Whenever we travel we always try to find a good whole-in-the-wall mexican joint. Thanks to Yelp that's pretty easy to do. Santería gets rave reviews so we decided to check it out. The restaurant itself is quite small (yet cozy), so it fills up quickly. They have a large selection of vegetarian and vegan options (which seemed to be a theme in Portland). I went with the nachos, sans meat, and my boyfriend tried the Carne Asada burrito. The nachos were divine! I love places that use the saucier sour cream and guacamole so that it can evenly coat the chips (v importlant). If you love mexican food definitely check out this place!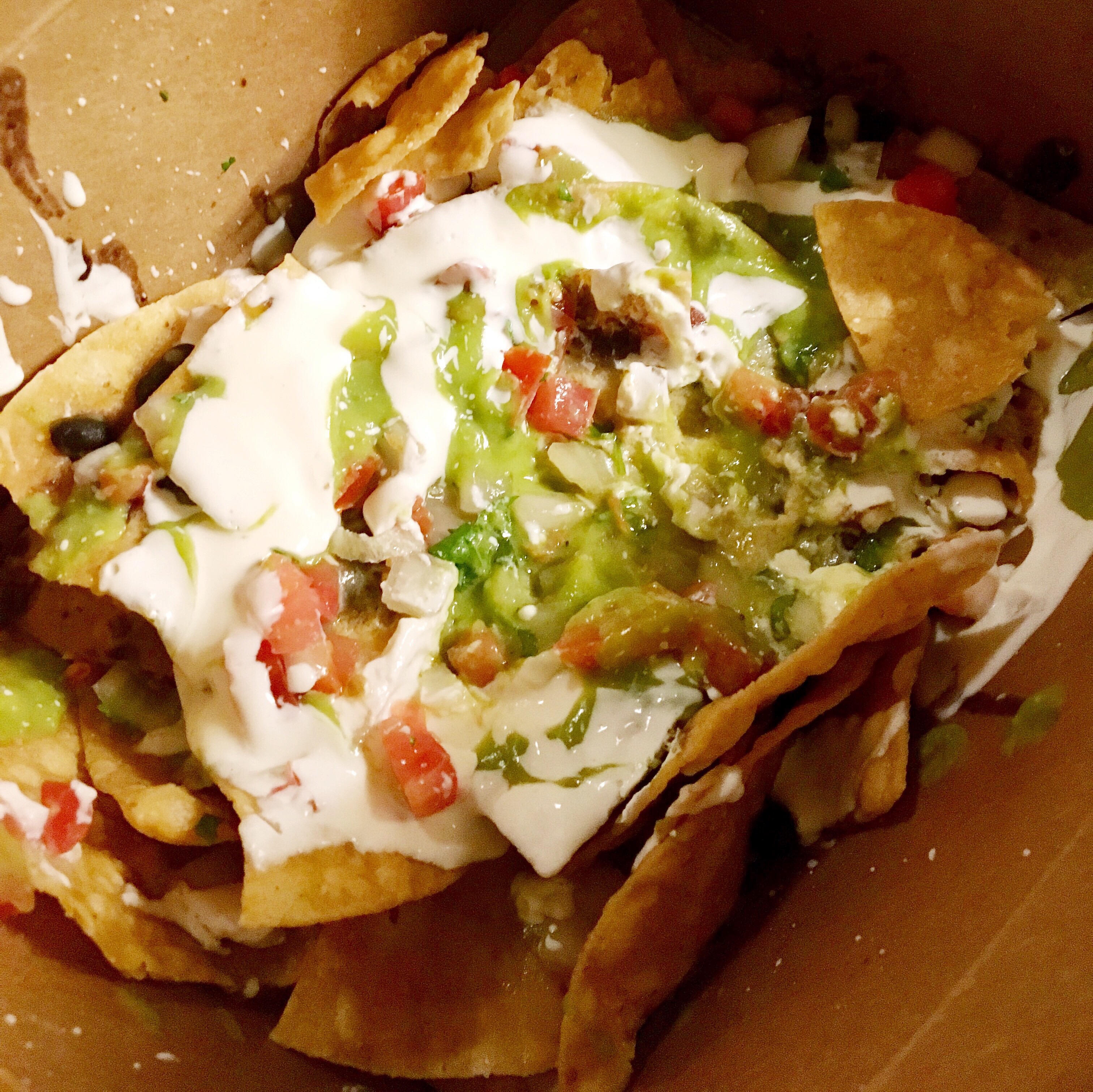 *Sorry for the terrible photo quality*
You guys know how addicted to desserts we are. So obviously when traveling I have to find a bakery (or two) to try! When I looked up "best bakeries in Portland" on Yelp, Petunia's was one of the first to show up. To my surprise it was a vegan AND gluten free bakery! I am by no means a "healthy eater" but I do enjoy trying new things and I've come to really like vegan food. They have a large menu filled with cakes, pies, bars, cookies, and more! They even have a cocktail menu. Yes, please. We decided to try the Turtle Cheesecake, Buster Bar, and the Salted Double Fudge Chunk Cookie. All were amazing but we were extra impressed with the Turtle Cheesecake. I don't know what it's made up but it was light and rich at the same time. The bakery itself is always on the larger side so it would be a great spot for a night cap!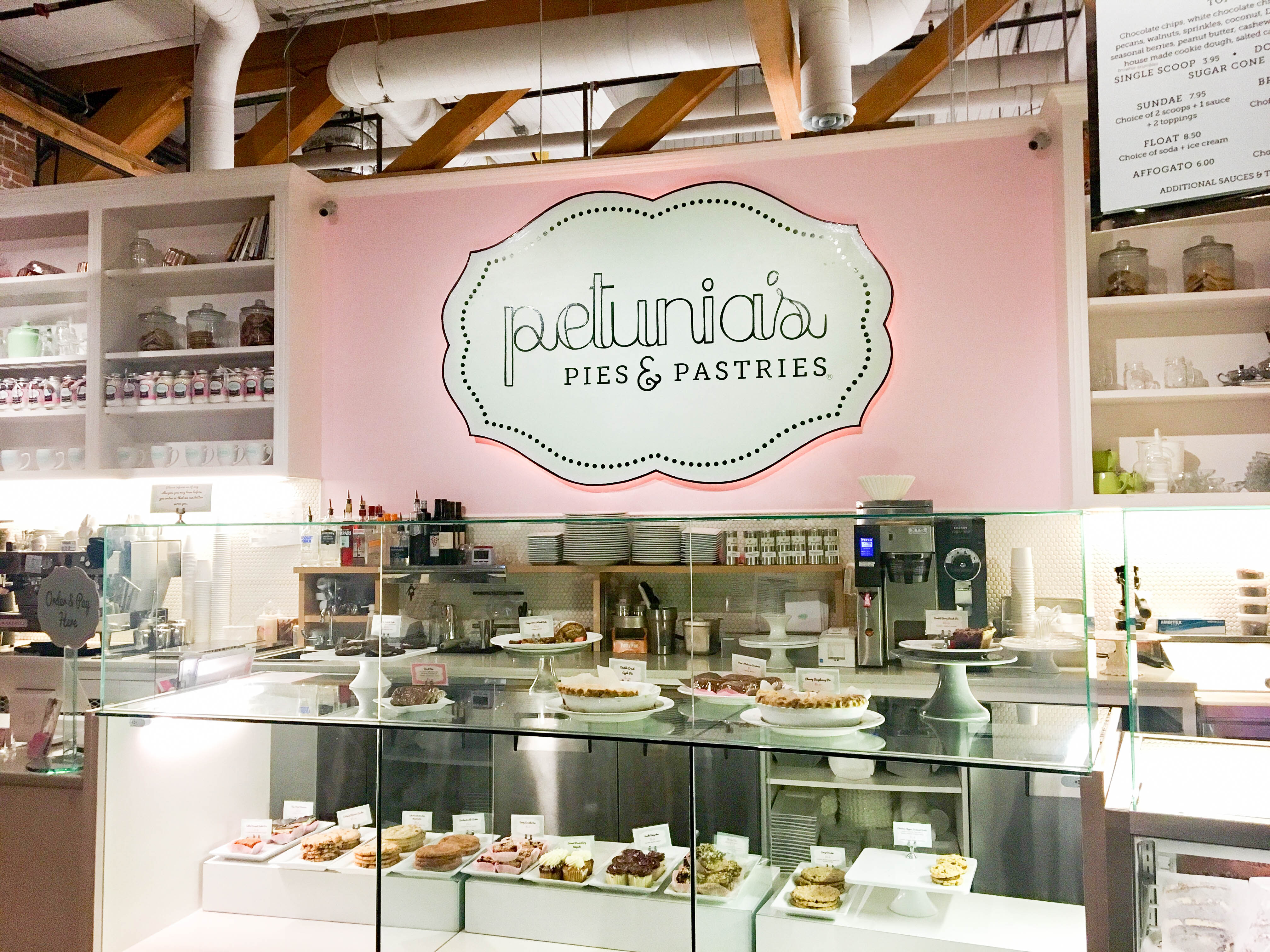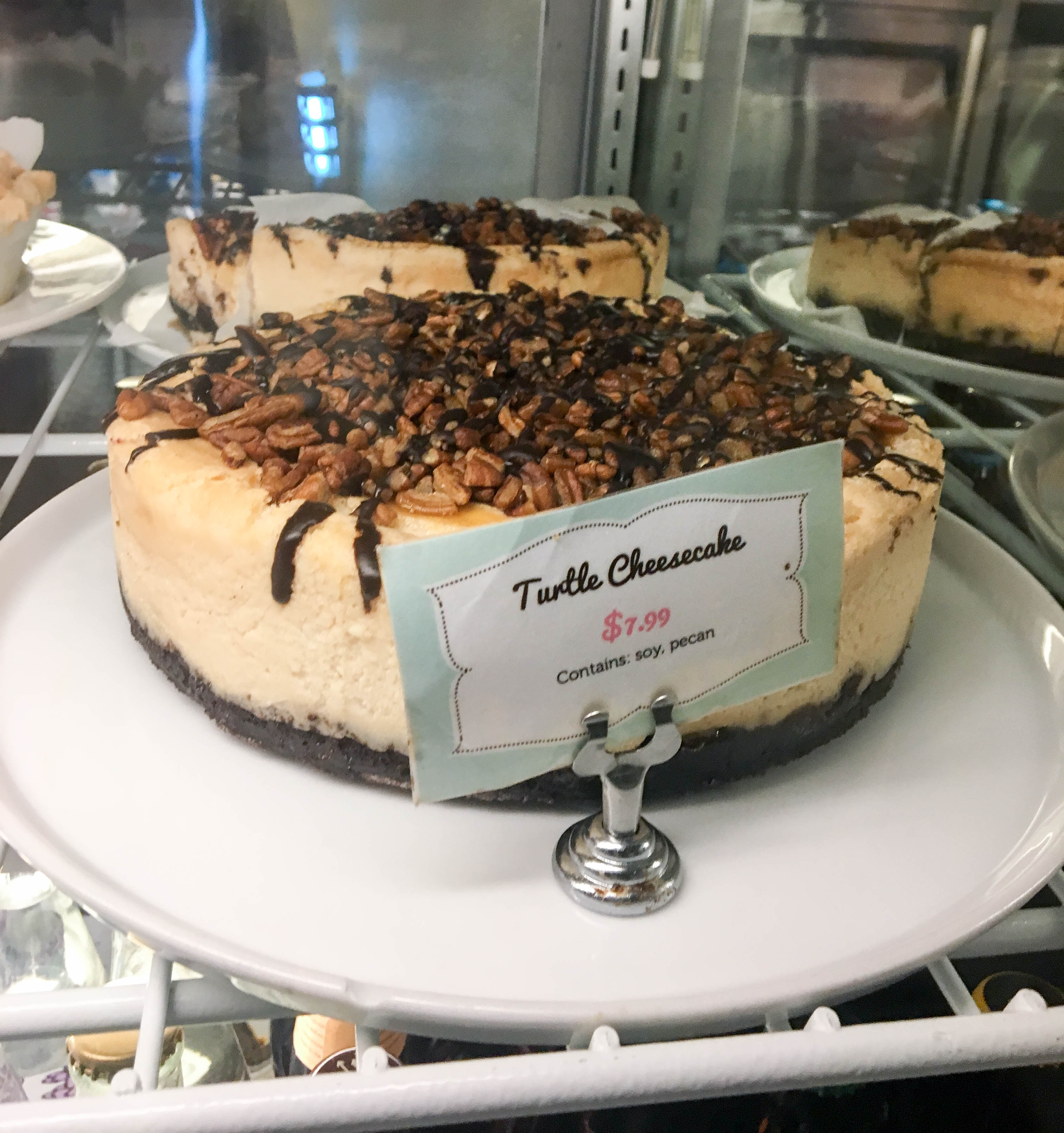 The Grand Central Baking Company seemed to be a chain in Portland and we passed a few different locations. On our last morning we thought we should check it out. It's basically the Panera of the PNW but with even MORE pastries. I got the Iced Brioche Cinnamon Roll and the Donut Muffin (don't judge), and my bf ordered the Chocolate Croissant. All were amazing and the house coffee was pretty darn good! This is a great option if you're in a rush!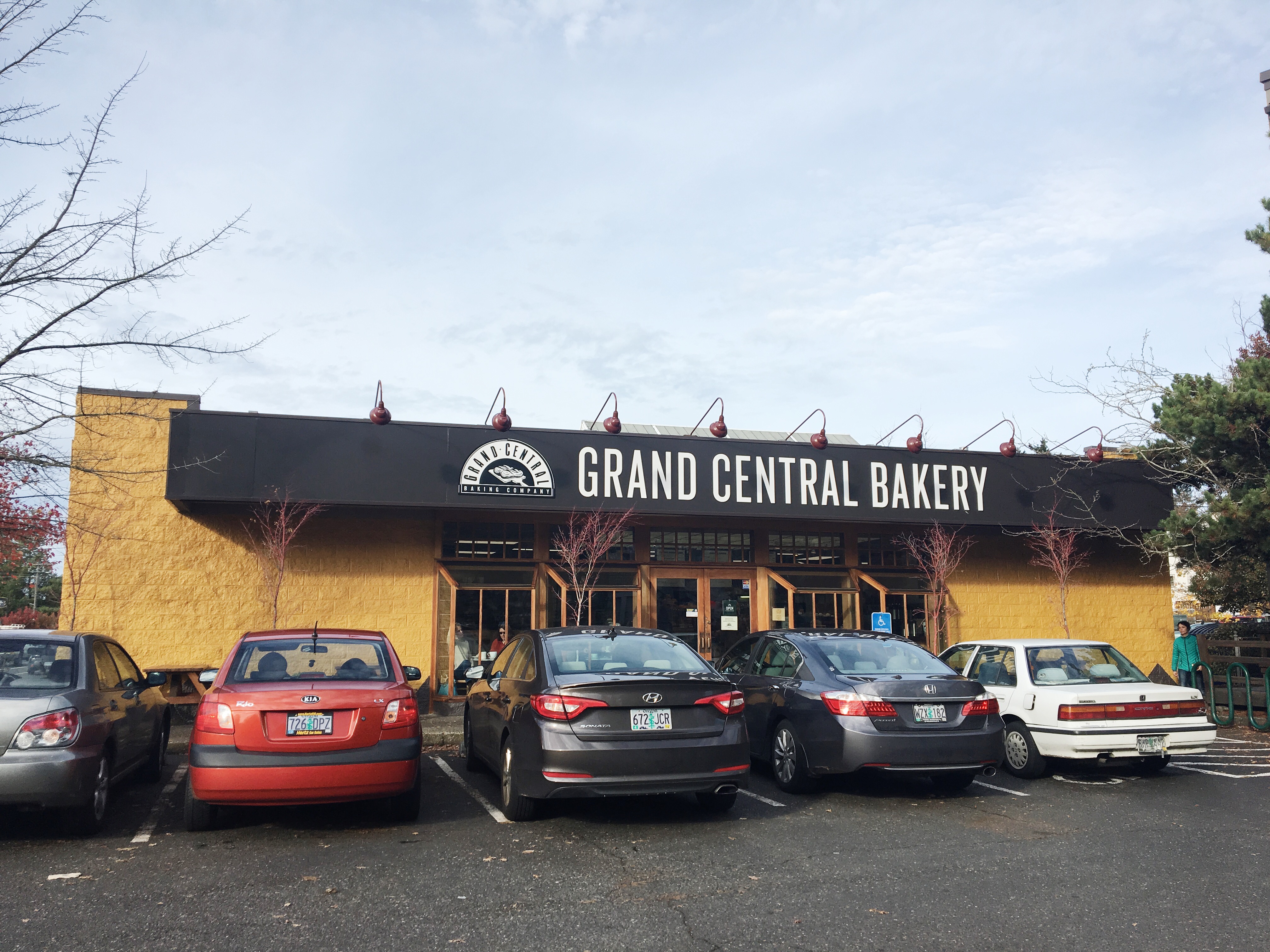 On our last day in town we had to check out at 11am. Due to daylight savings time we were up early so we left the house around 9am. After grabbing some pastries and coffee we decided to head into town and find another brewery. 10 Barrel Brewing Co was close so we decided to stop in for a drink and an appetizer. The service here was great. We were seated right away and they brought us like four samples of beer to try so we could make a decision. We each ordered a beer and some french fries. The atmosphere was very "Portland." Open, airy, and yet cozy and comforting. The beer and food was delicious and it was a great spot to sit and chat at.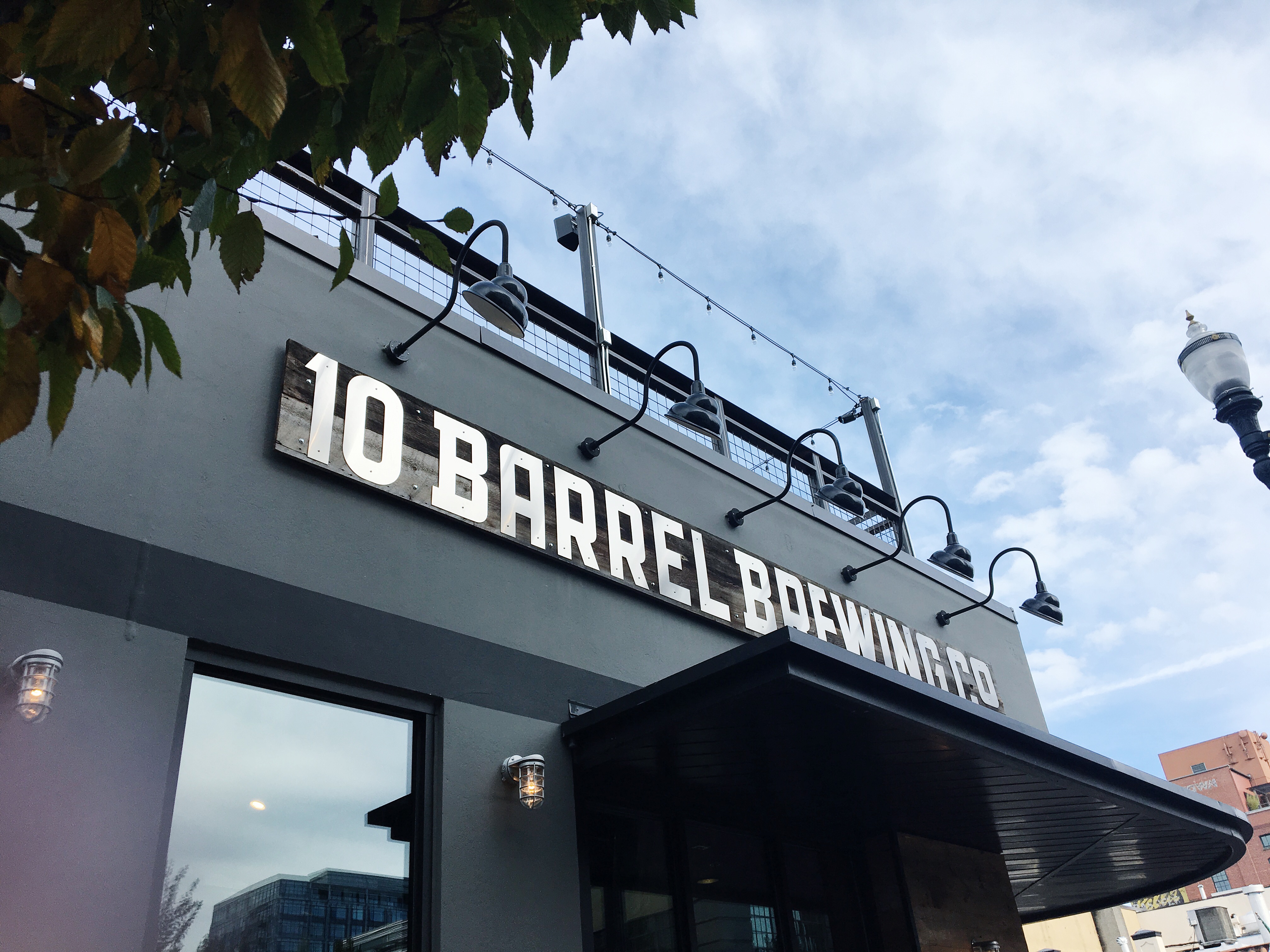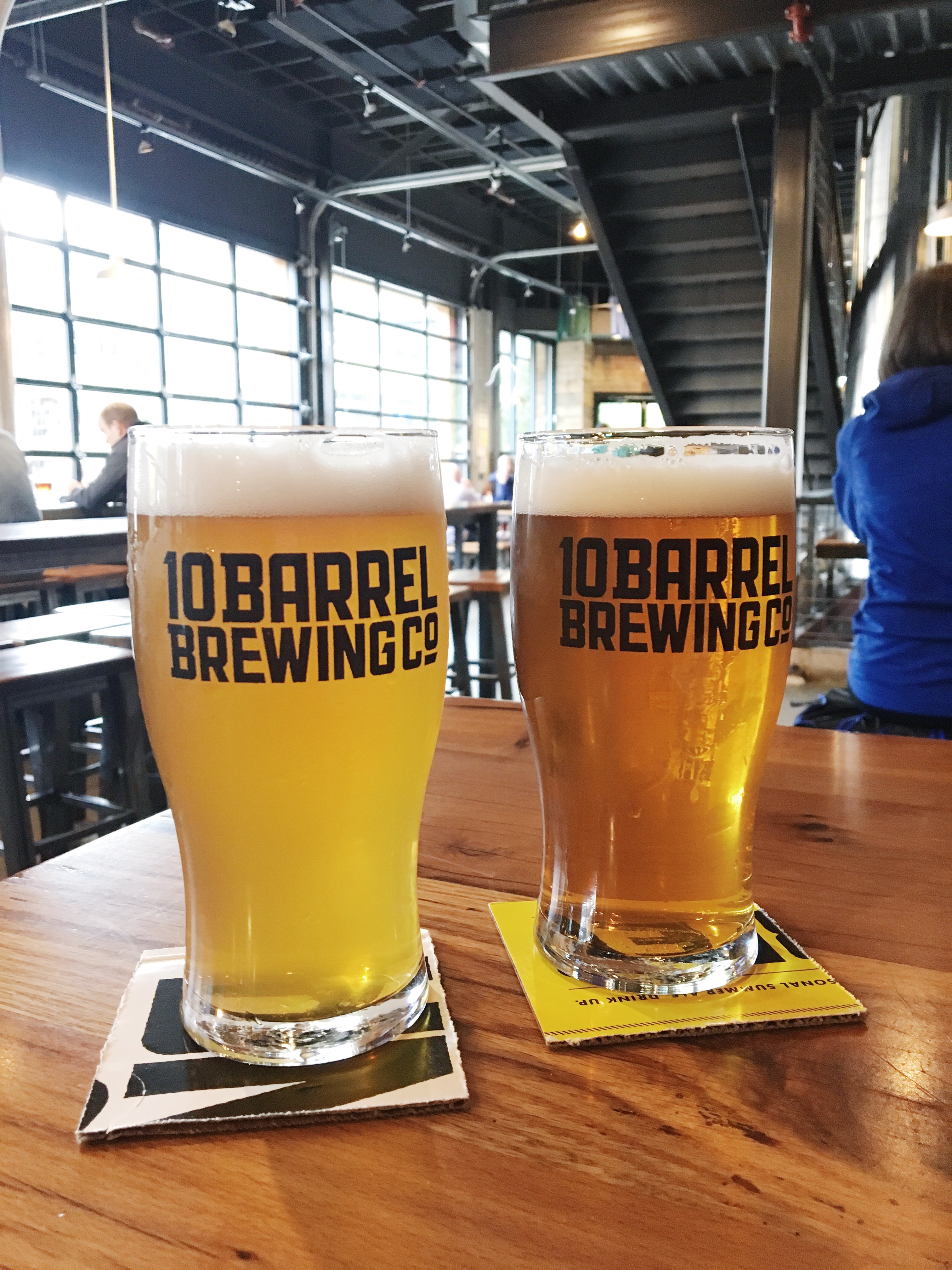 Donut shops are popping up everywhere these days and in my opinion most of them are quite gimmicky. I don't care how many lucky charms you can fit on your donuts. All I care about is that you make a good quality donut. We decided to try Blue Star since it's been gaining popularity. We arrived around noon and there weren't a lot of flavors to choose from. I got the Cinnamon Vanilla Sugar and my boyfriend opted for the Apple Cider Fritter. My donut just wasn't soft at all and it had strange lemon undertones. The apple fritter was better but still nothing to write home about. Overall I would skip this place next time!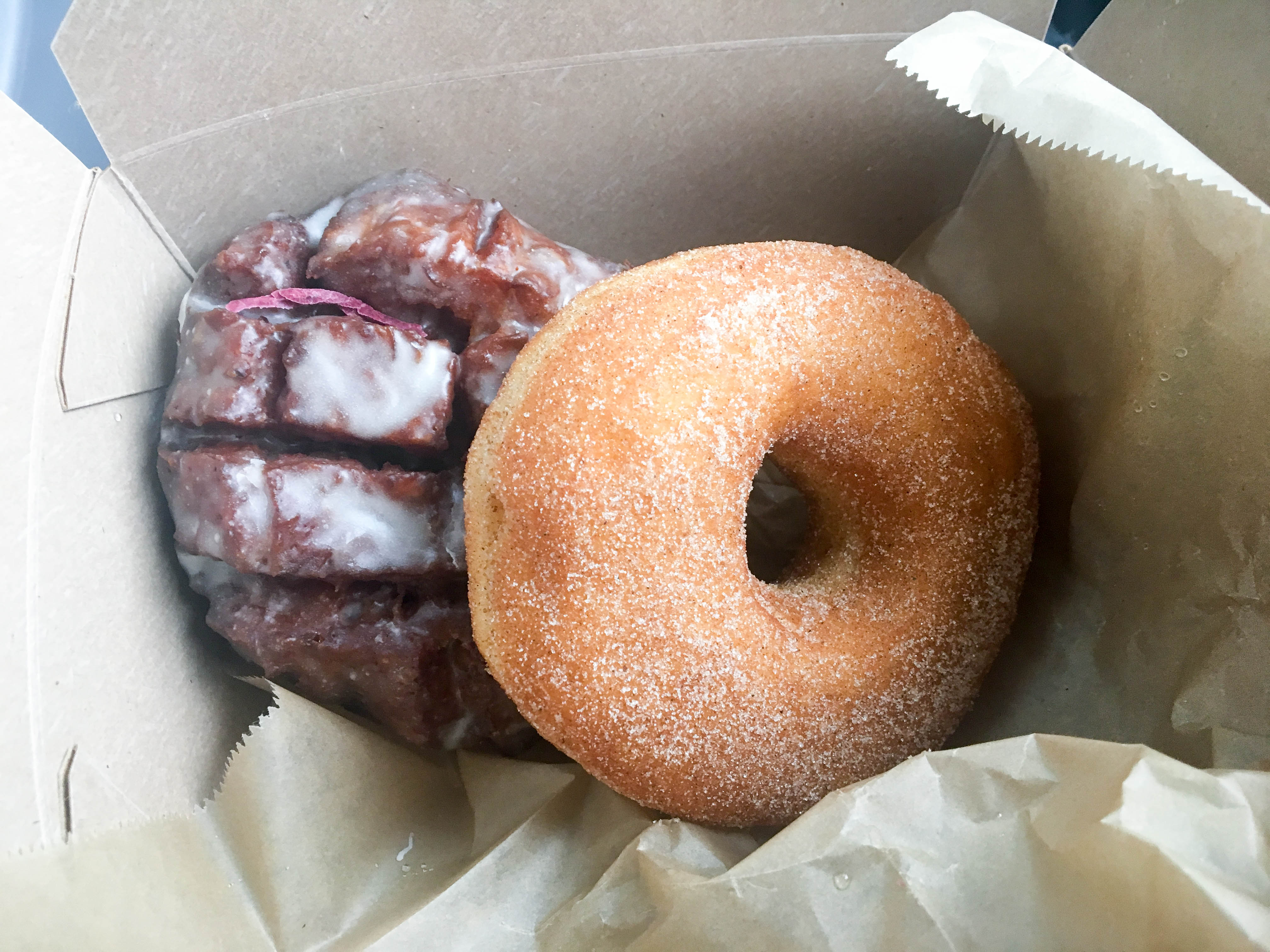 If you made it to the end of this post thank you for bearing with me! Also, I apologize for the grainy photos. One day it was raining so I had to resort to my iPhone for pics! Overall I LOVED Portland and would totally recommend it if you're looking for a place to relax, get some fresh air, and eat!
What's your favorite spot in Portland?
xx, Britta