Here we are with another "one piece, two ways" post! We don't do these nearly enough, but we certainly love them! It's fun to show you guys how to make the most out of the pieces that you have! For this post, we're highlighting these striped sweaters from H&M. We know they're not identical, but they are the same sweater, with different color combinations. This sweater is only $20 and it's insanely comfy! So soft and cozy.
I also quickly wanted to mention that H&M redid their sizing, so we're wearing XS here and we used to wear a small in their sweaters.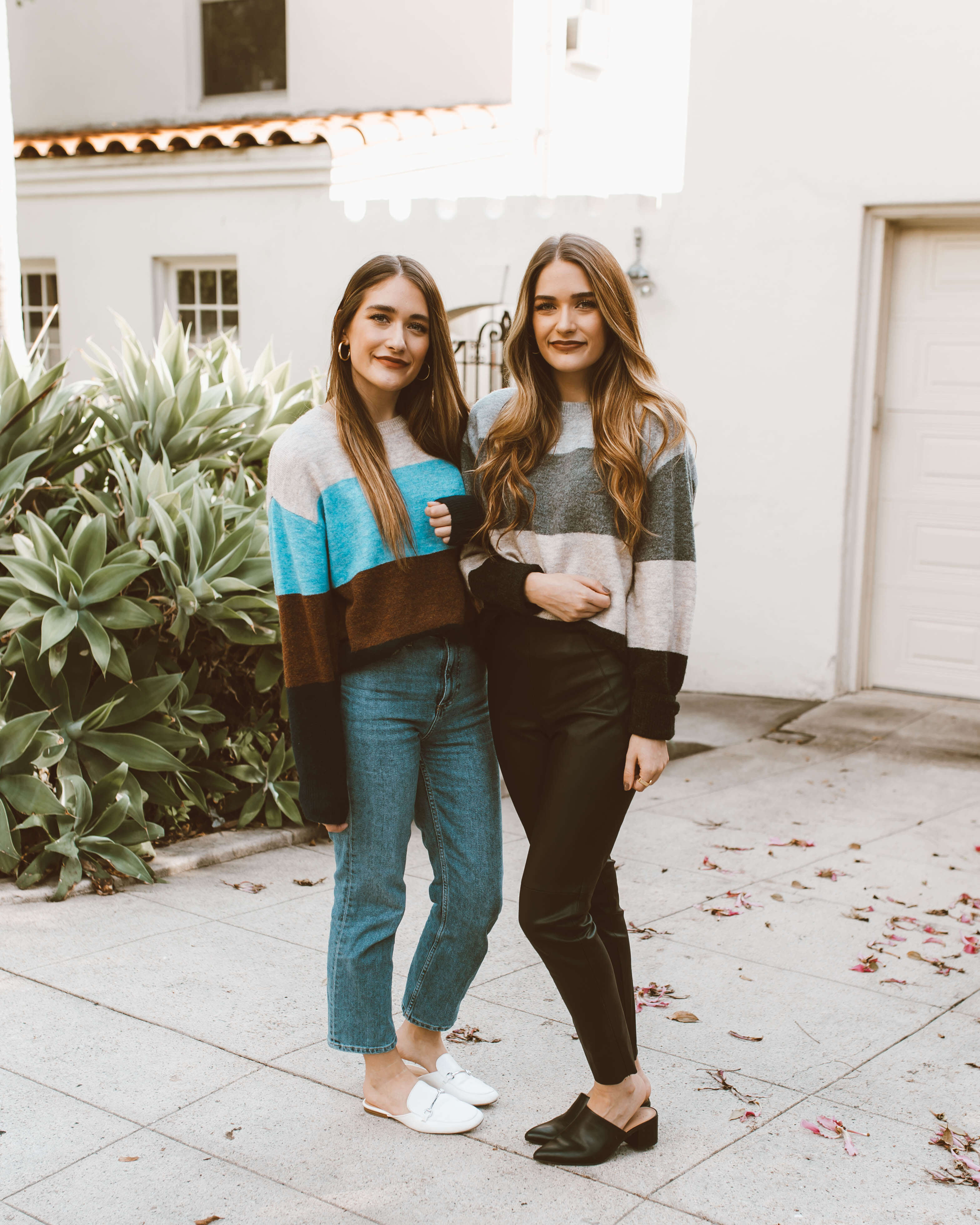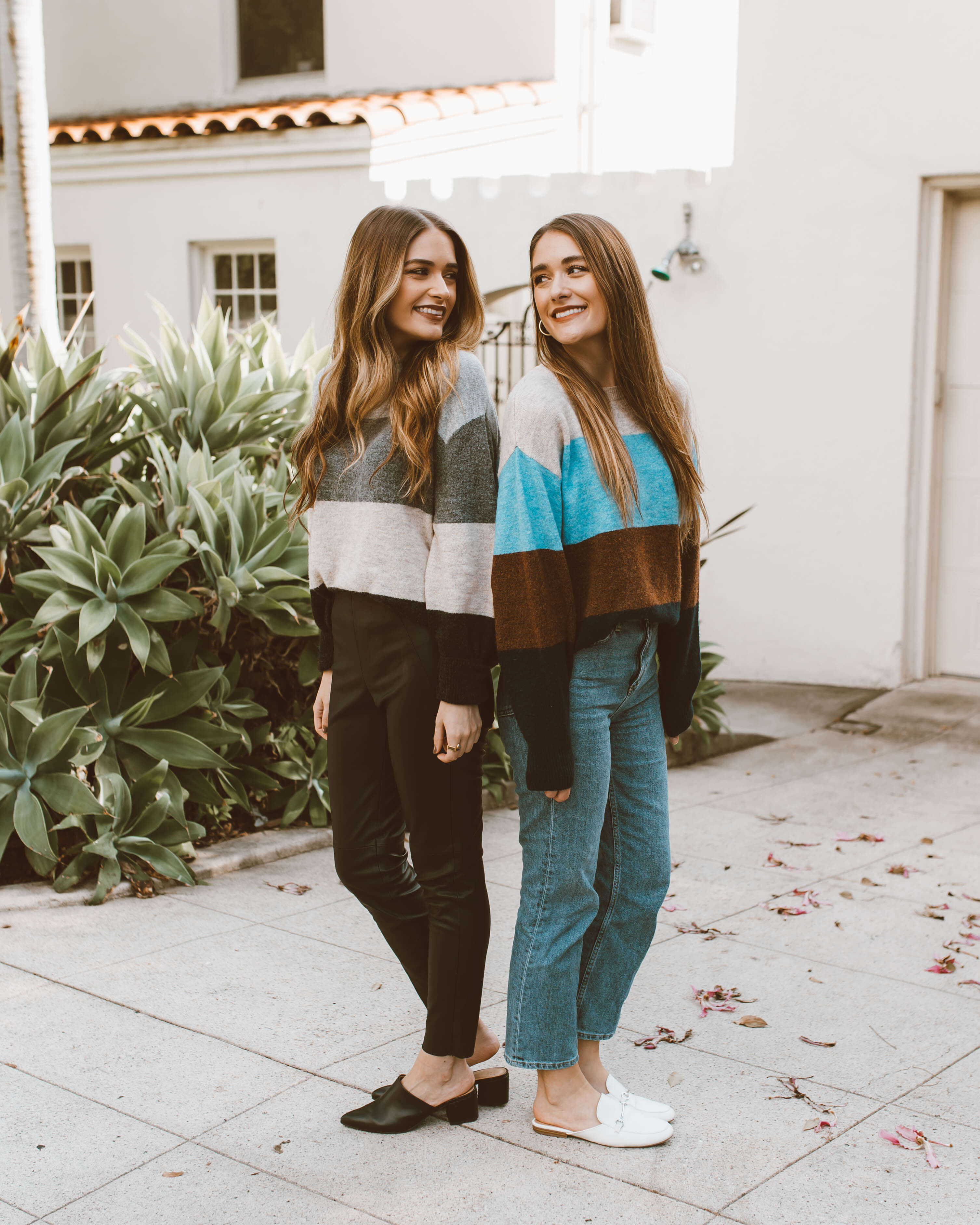 Anyways, as you can see, I paired my sweater with faux leather pants and mules. I would totally wear this to an event or out on a date. I really love these pants, as seen here. They're comfortable and chic which is a hard combination to come by. Because of the elastic at the top, I was able to tuck in the sweater as I do with most of my shirts, which is ideal for me since it makes my legs appear longer. I can't wait to wear this outfit throughout fall!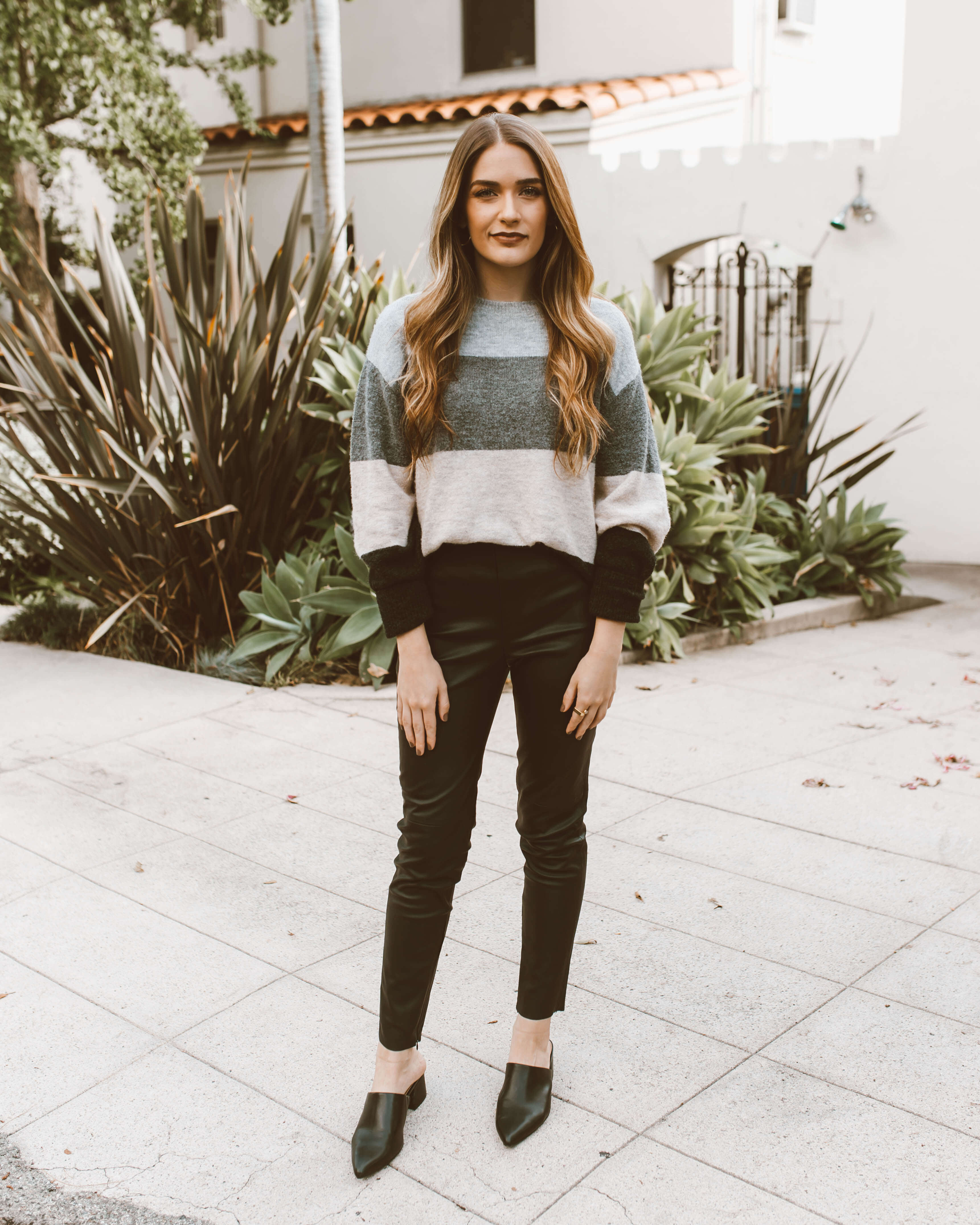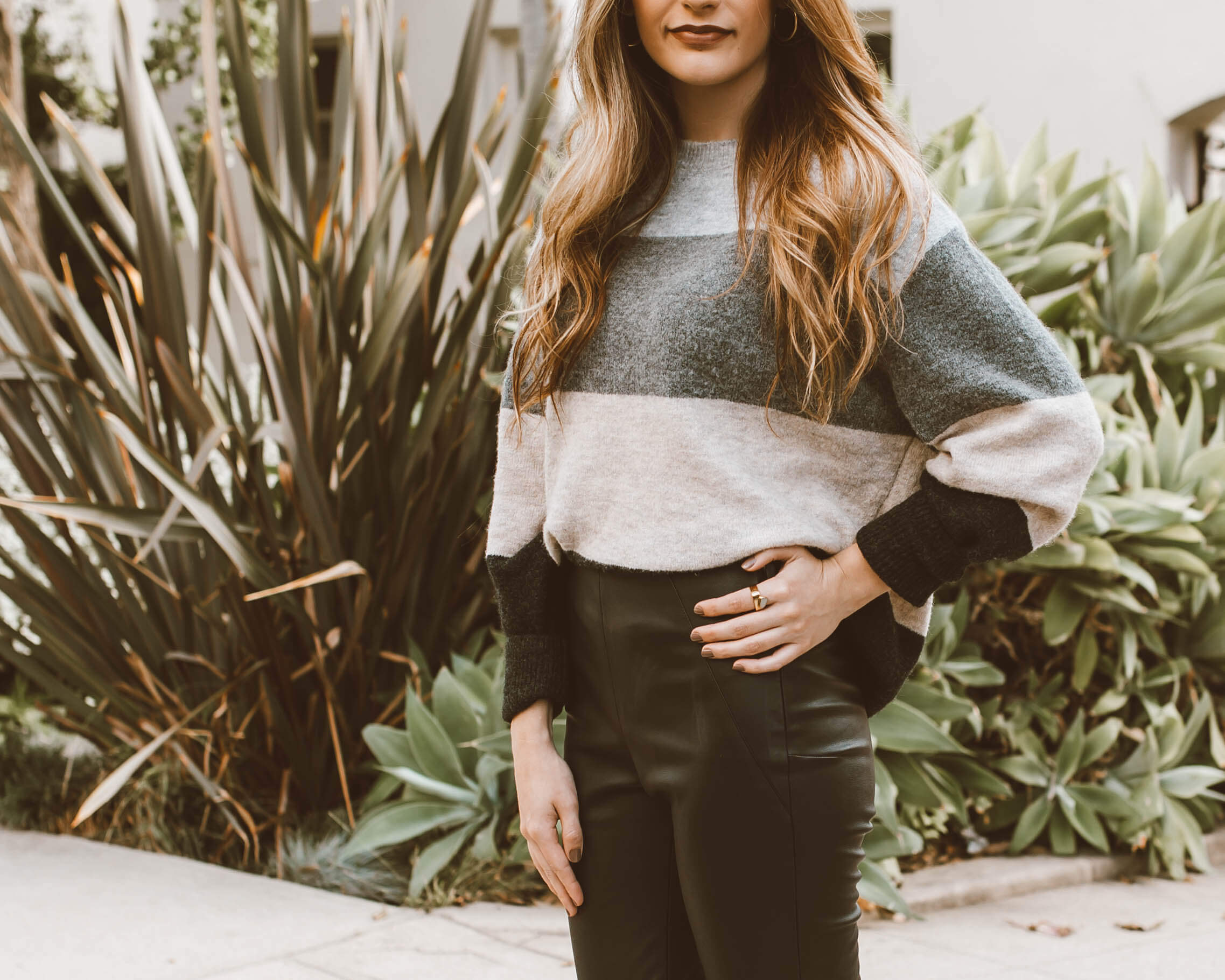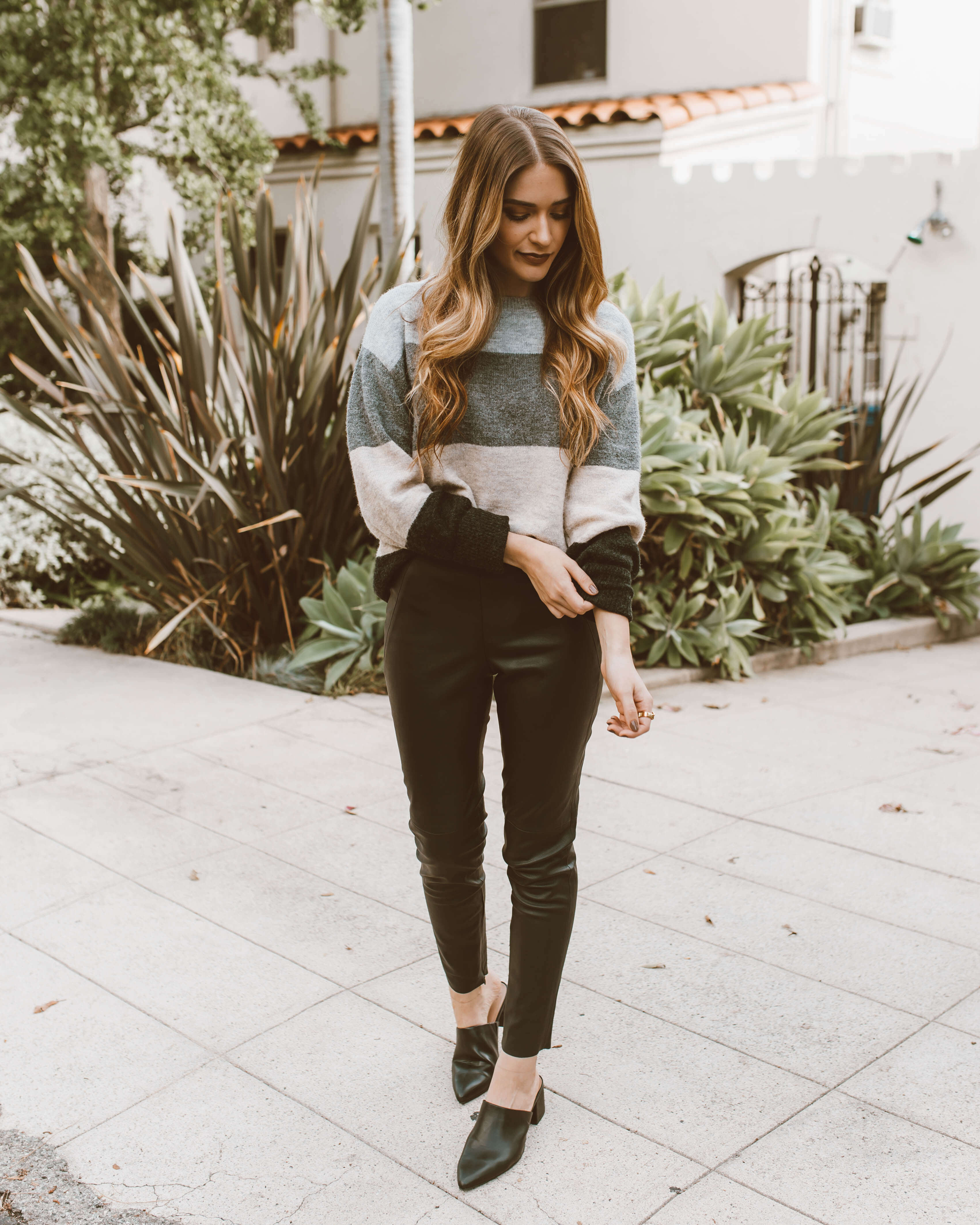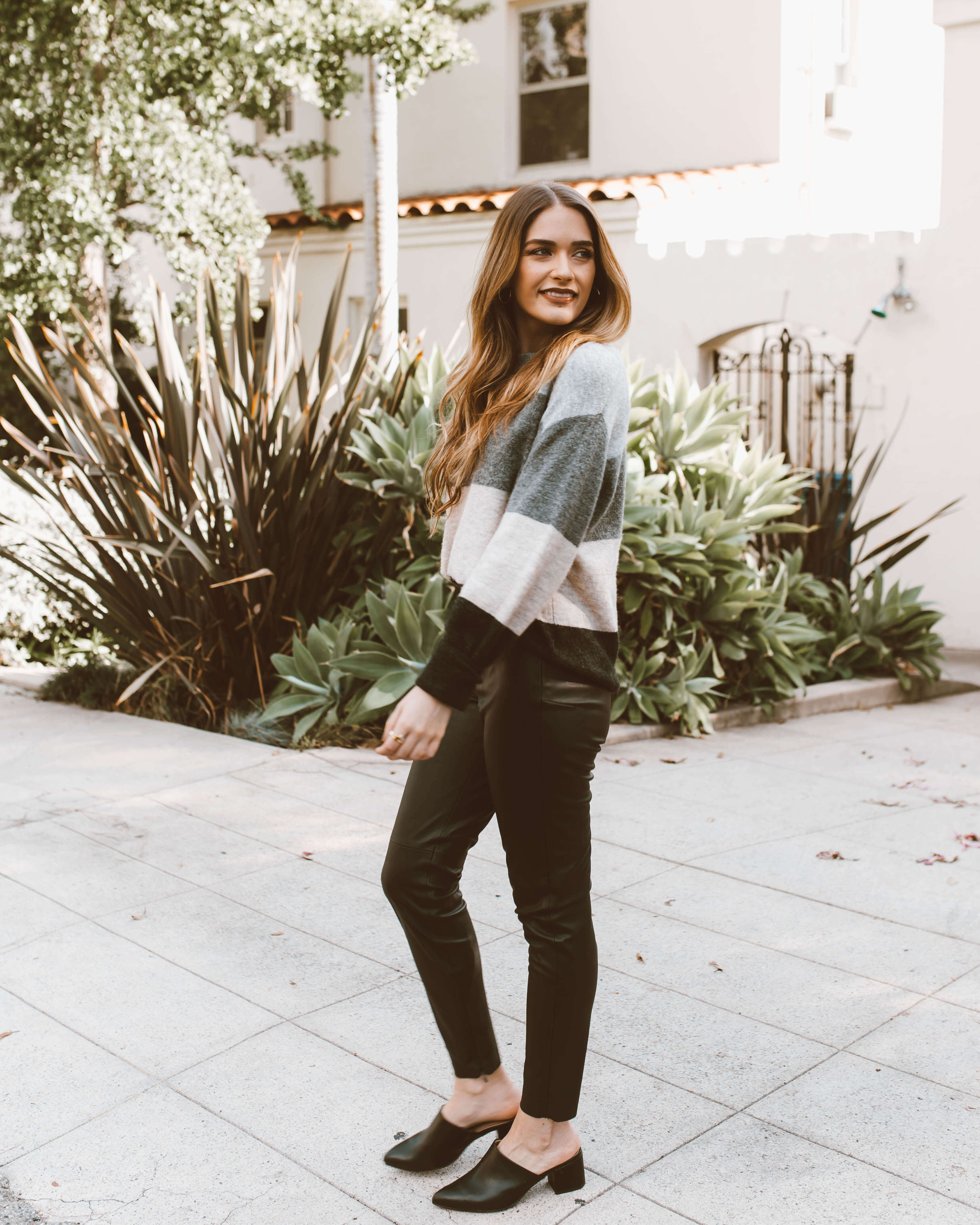 Sweater: H&M | Pants: Zara | Shoes: Target
Carli went the more casual route and paired her sweater with some Topshop denim and white mules. For some reason, we feel like white mules dress down any outfit, yeah? Her combo of blues and browns is on the more casual side as well, so it pairs well with the light denim.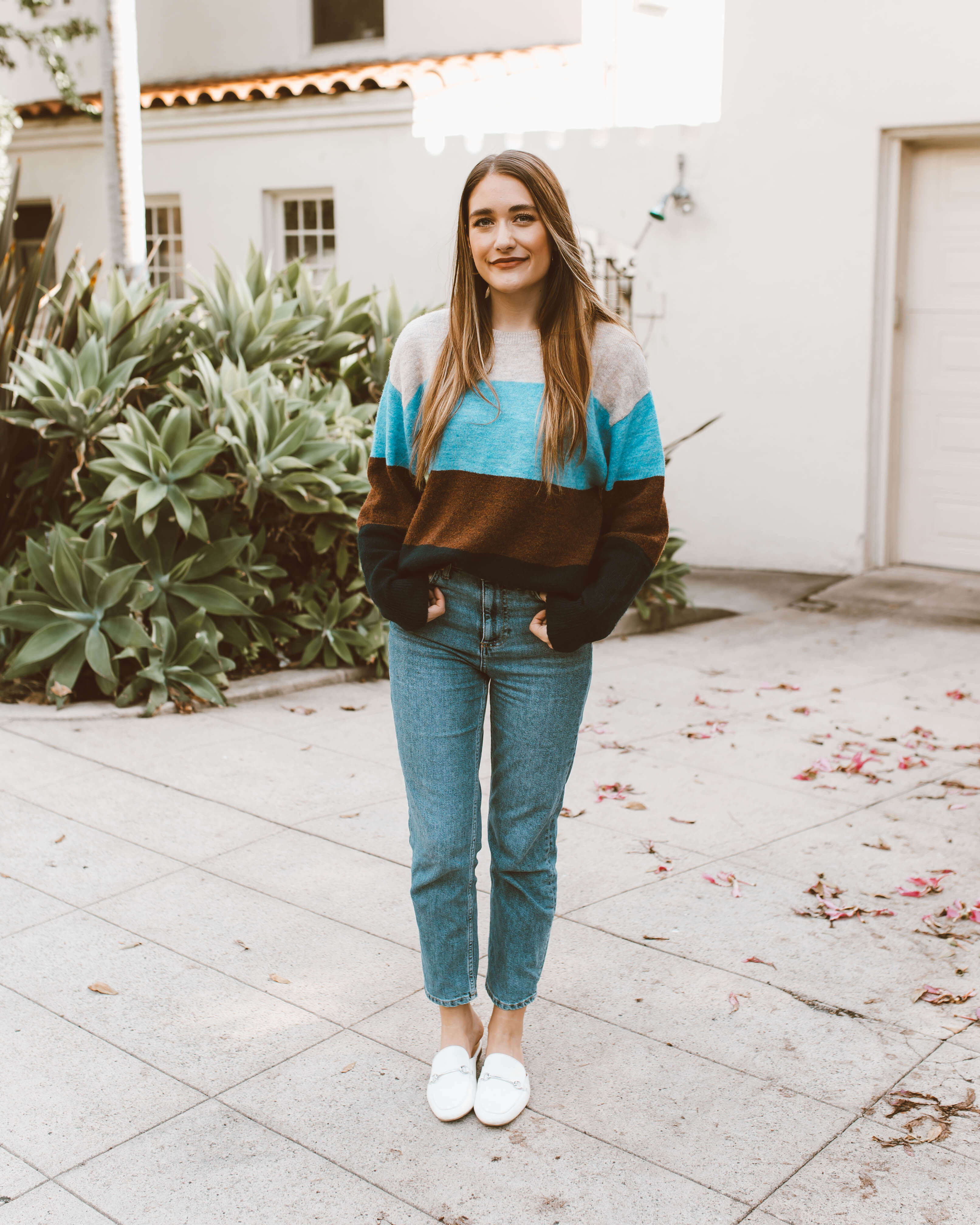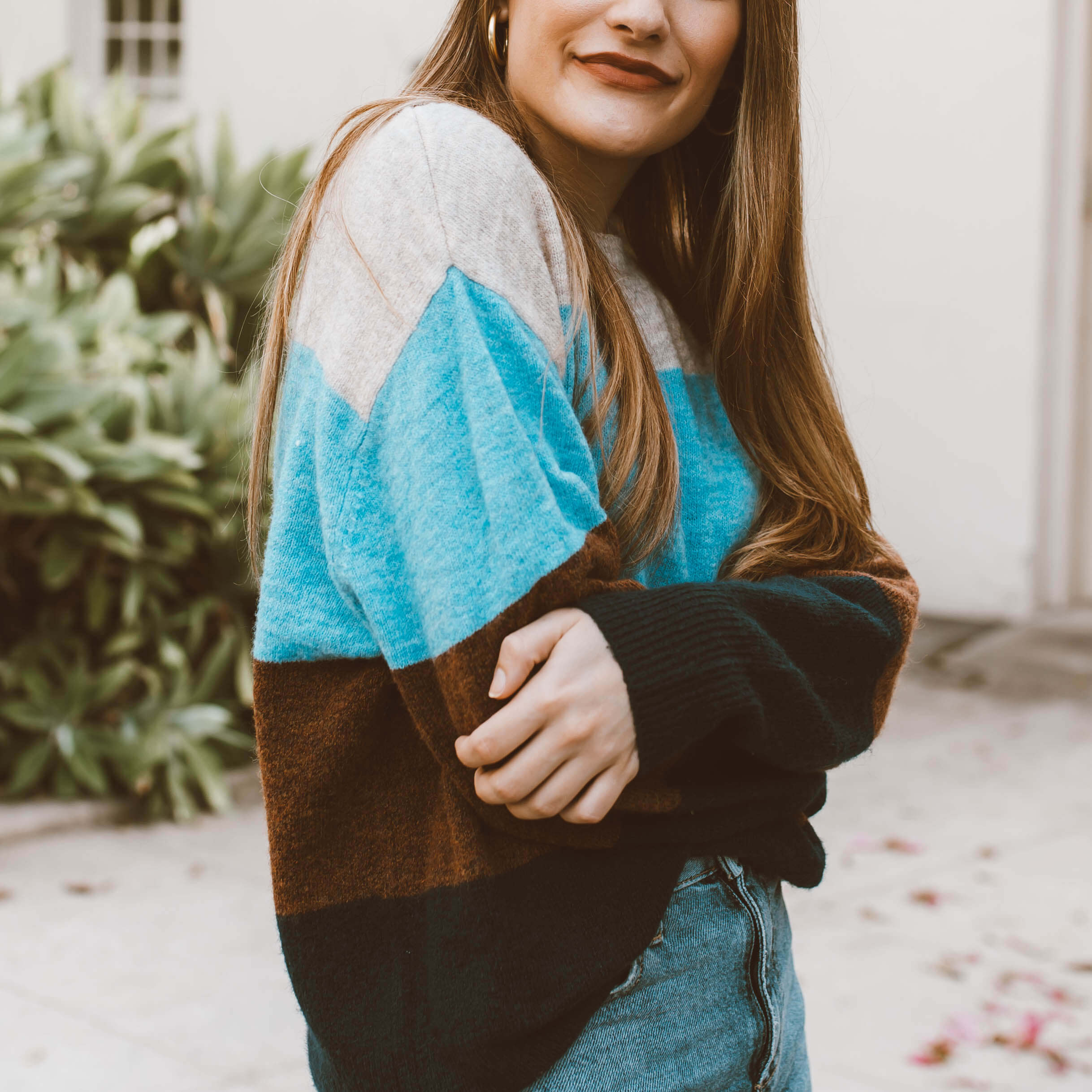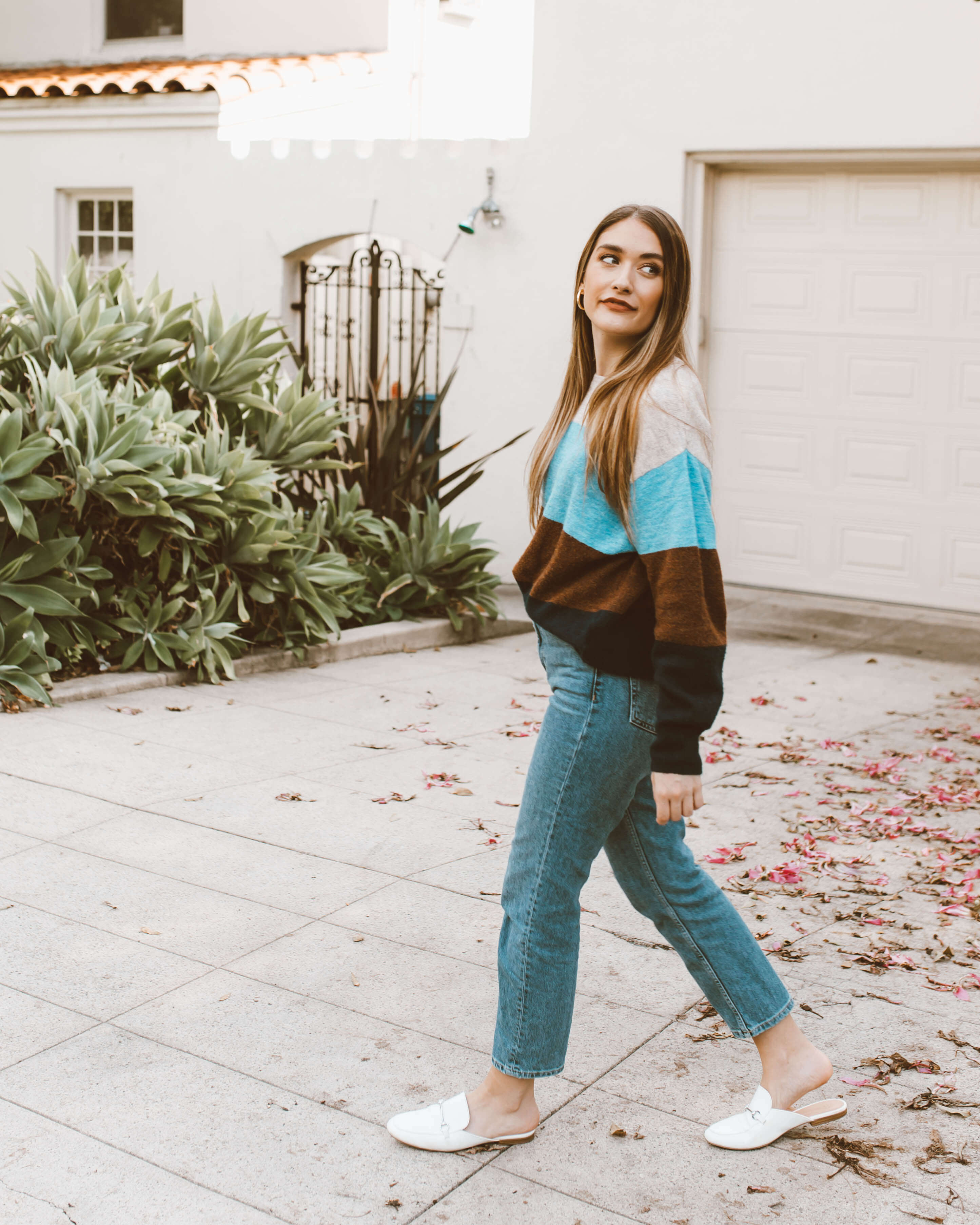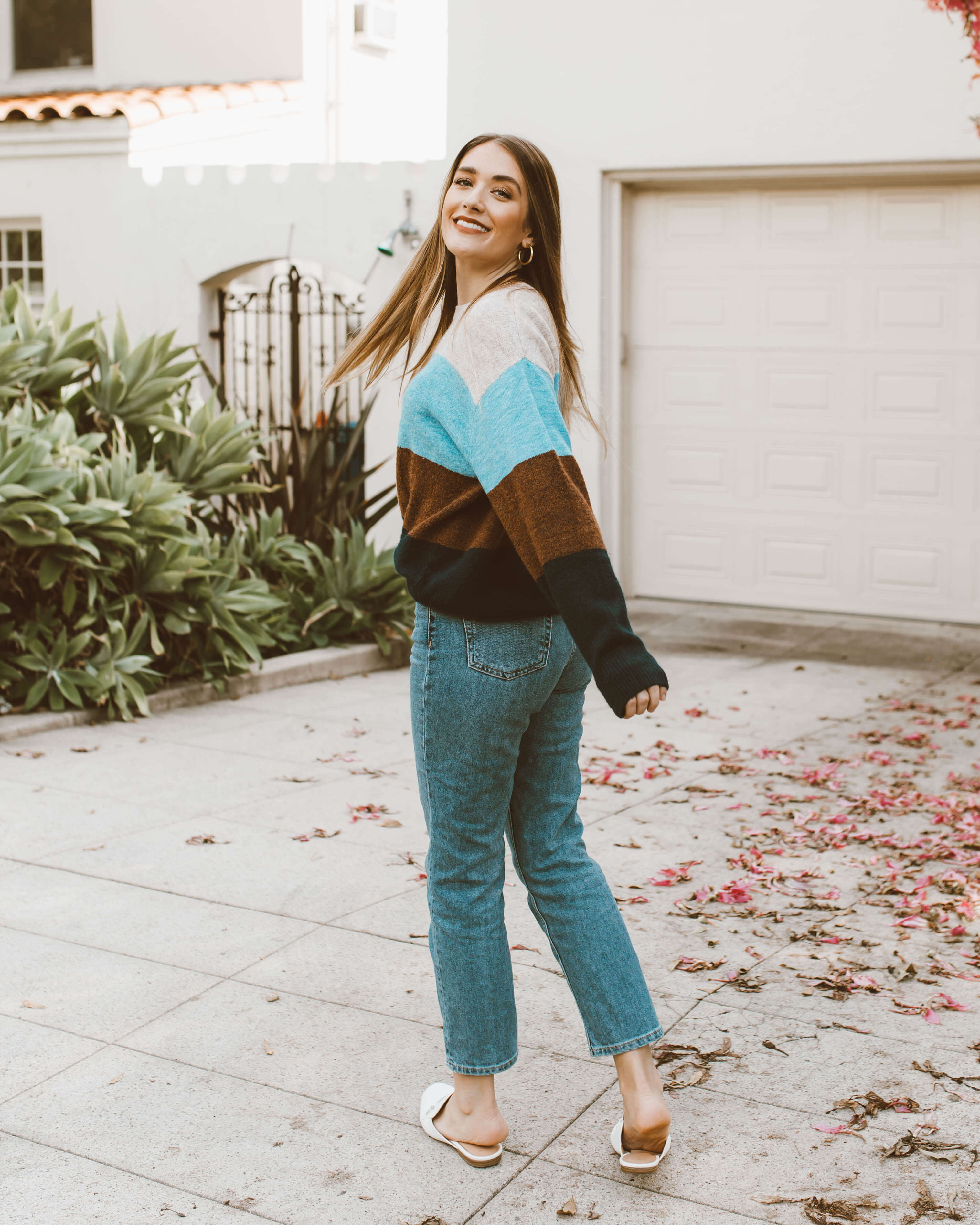 Sweater: H&M | Jeans: Topshop | Shoes: Target, similar here
We really love both of these outfits and hope that they inspire you to try new clothing combinations with pieces you already own!
Who else loves H&M sweaters?! xx, Britta