If you watch our YouTube channel, then you've heard us talk about how crazy our month of July was going to be. I went to THREE different places this month and that means about 7 different plane rides. The traveling this month really stressed me out but looking back, it was an amazing month. Traveling is what summer is all about, right?
Take a look at our July…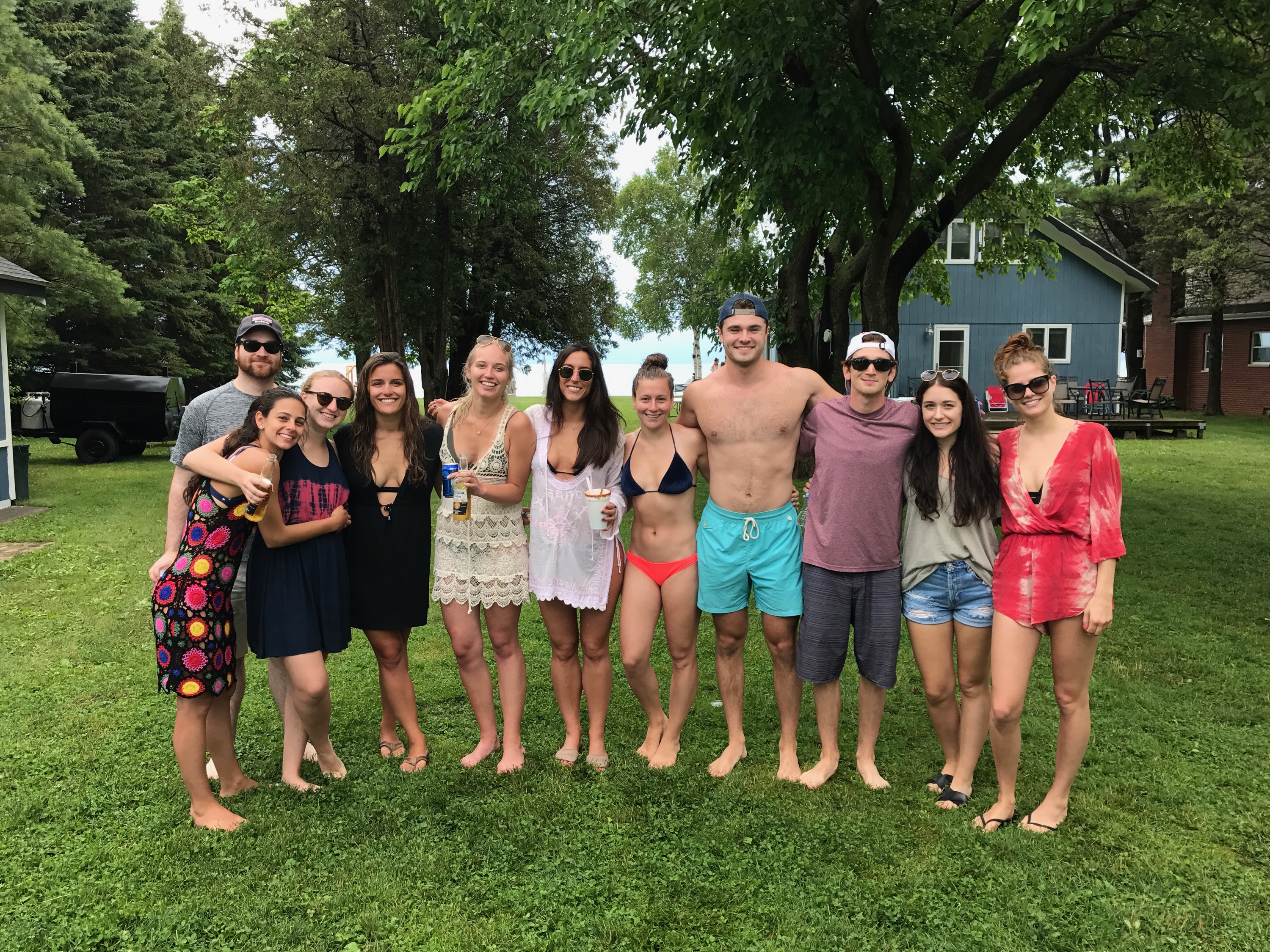 Carli went to Michigan
Every year my boyfriend James' family throw the biggest, most fun 4th of July party at their cottage in Lexington, Michigan. I haven't spent Christmas in Michigan with him yet, so I always love this trip since I get to see all of his family members that live in Michigan. The weekend-long celebration includes a pig roast, a fireworks show, countless bonfires and lots of alcoholic beverages. Their cottage is on a gorgeous stretch of Lake Huron (pictured above) so we spend a lot of time on the little beach area and on the jet skis. The water was super cold this year but I managed to get in at some point. It was a really perfect 4th of July weekend as usual!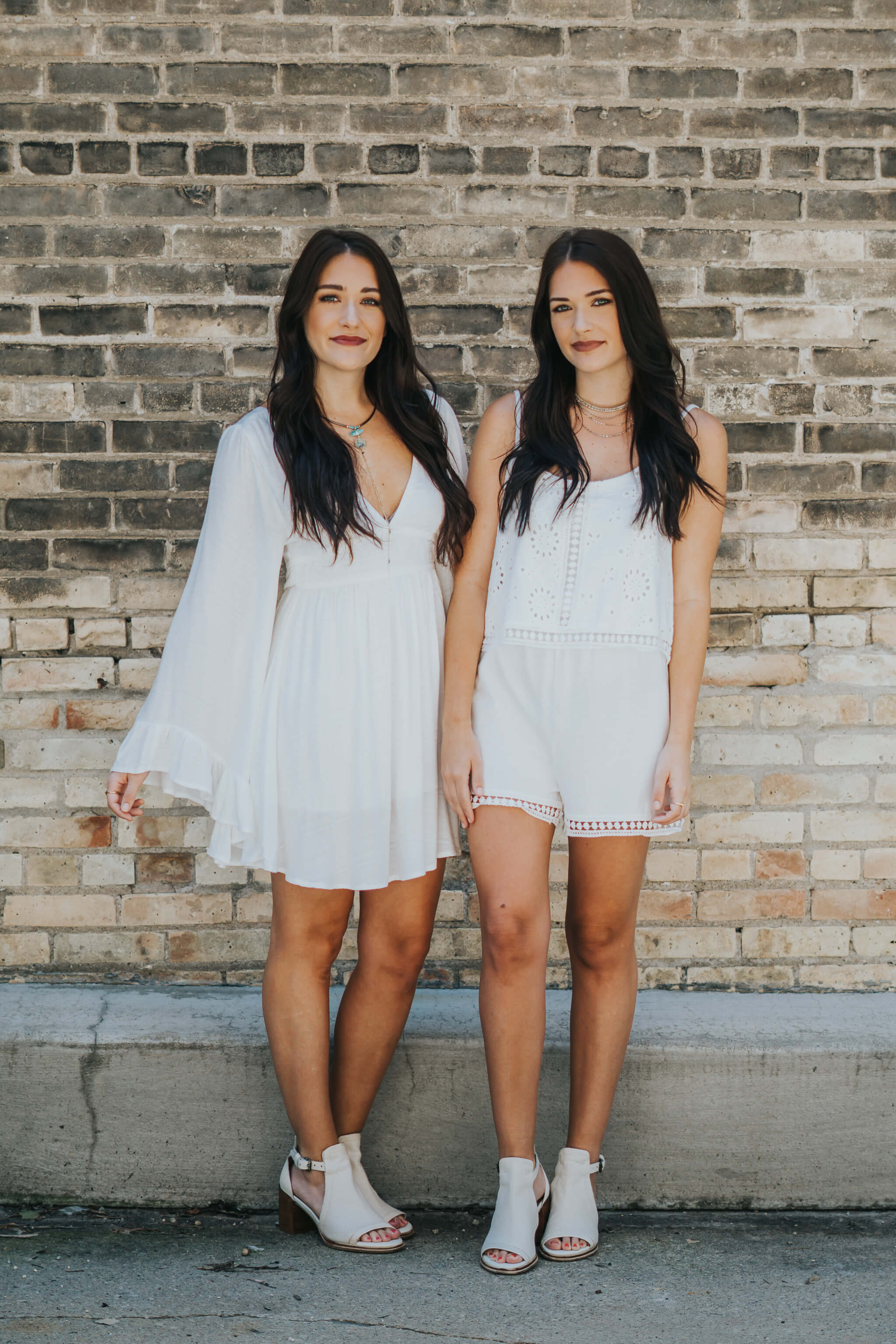 We went back home to Wisconsin!
If you didn't know, we were born & raised in Green Bay, Wisconsin! It's hard living so far from our family and friends so we try to visit at least once a year (usually in the summer because the weather is nicer). Our friend, Jenny, had her bachelorette party this month (see below) so we decided to make our trip longer than the weekend to spend some time in our hometown. We went out to dinner with our Mom and step-dad at one of our favorite restaurants, Rivers Bend. If you live in the Green Bay area you have to go. We totally lucked out because it was Green Bay's restaurant week when we were home which we took full advantage of. We also got to go to the new Titletown location complete with a rooftop bar with our mom one day. It was such a blast just looking out on the city and having nice conversations.
While home, one of our best friends asked if she could take some pictures of us for her portfolio so we of course obliged. She recently started her own photography business, Alexia Ann Photography. Check her out if you're in the area! The picture above is taken by her, full blog post with more photos to come!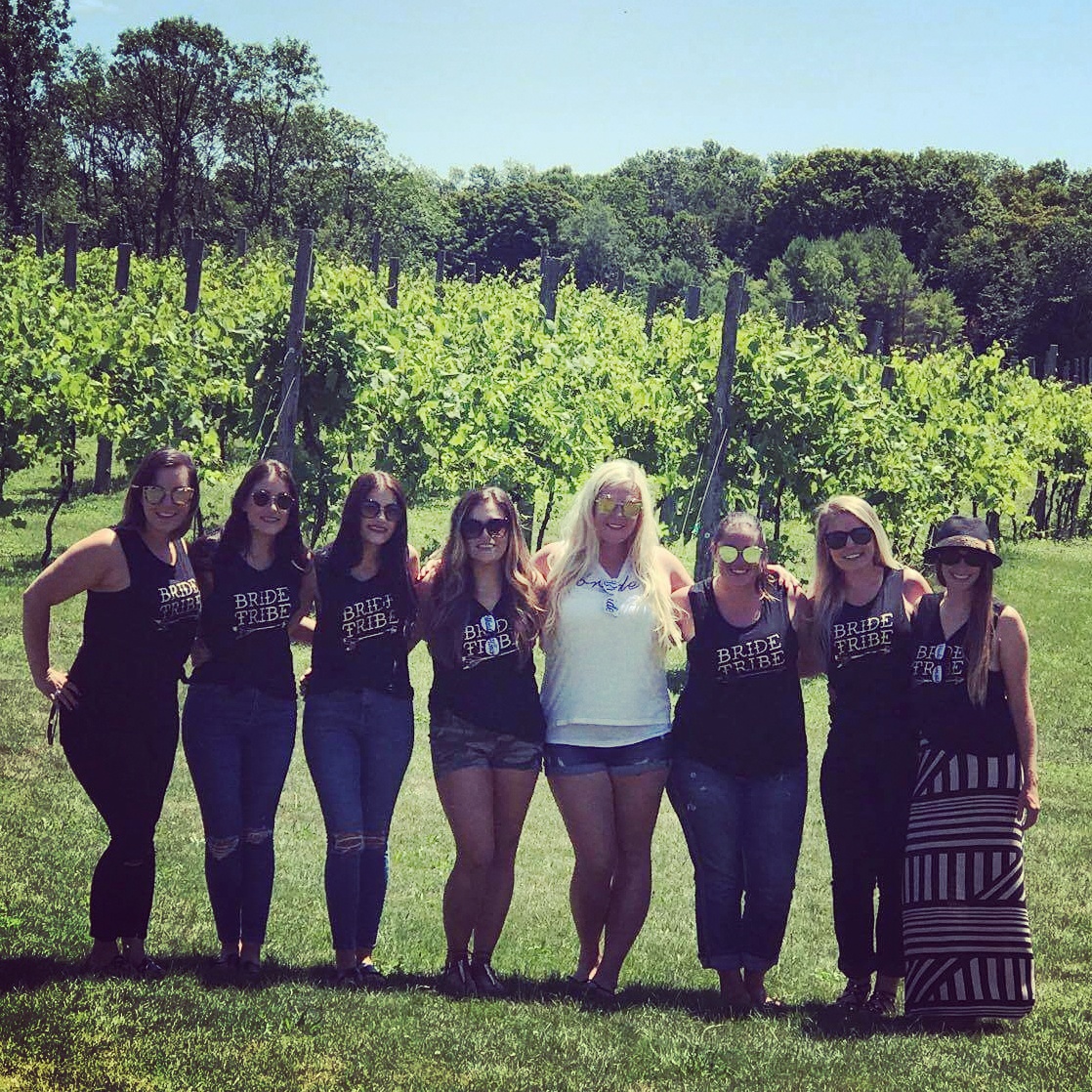 Our friend Jenny's Bachelorette Party
About a year ago, one of our best friends, Jenny, got engaged and asked us to be bridesmaids in her wedding! We've been excited for the big day ever since & all the events leading up to the wedding. She decided to have her Bachelorette party this summer in Sturgeon BAy, Wisconsin. If you're not familiar with Sturgeon Bay, it's a cute little town in Door County which is a popular tourist area in the summer. Door County has a very east coast feel even though it's in the midwest.
The bachelorette weekend was filled with lots of laughs, drinks and dancing. Our favorite activity all weekend was going to the cutest little bar on the beach called Waterfront Mary's Bar & Grill. Britta and I drank one of their signature drinks which had real Door County cherry juice in it (Door County is famous for their cherries). Bonus: the drinks were only $7. The whole weekend was a blast, we wish we would have taken more pictures! Sometimes it's great to just live in the moment though. We did take some video which we're going to make a vlog with so stay tuned for that!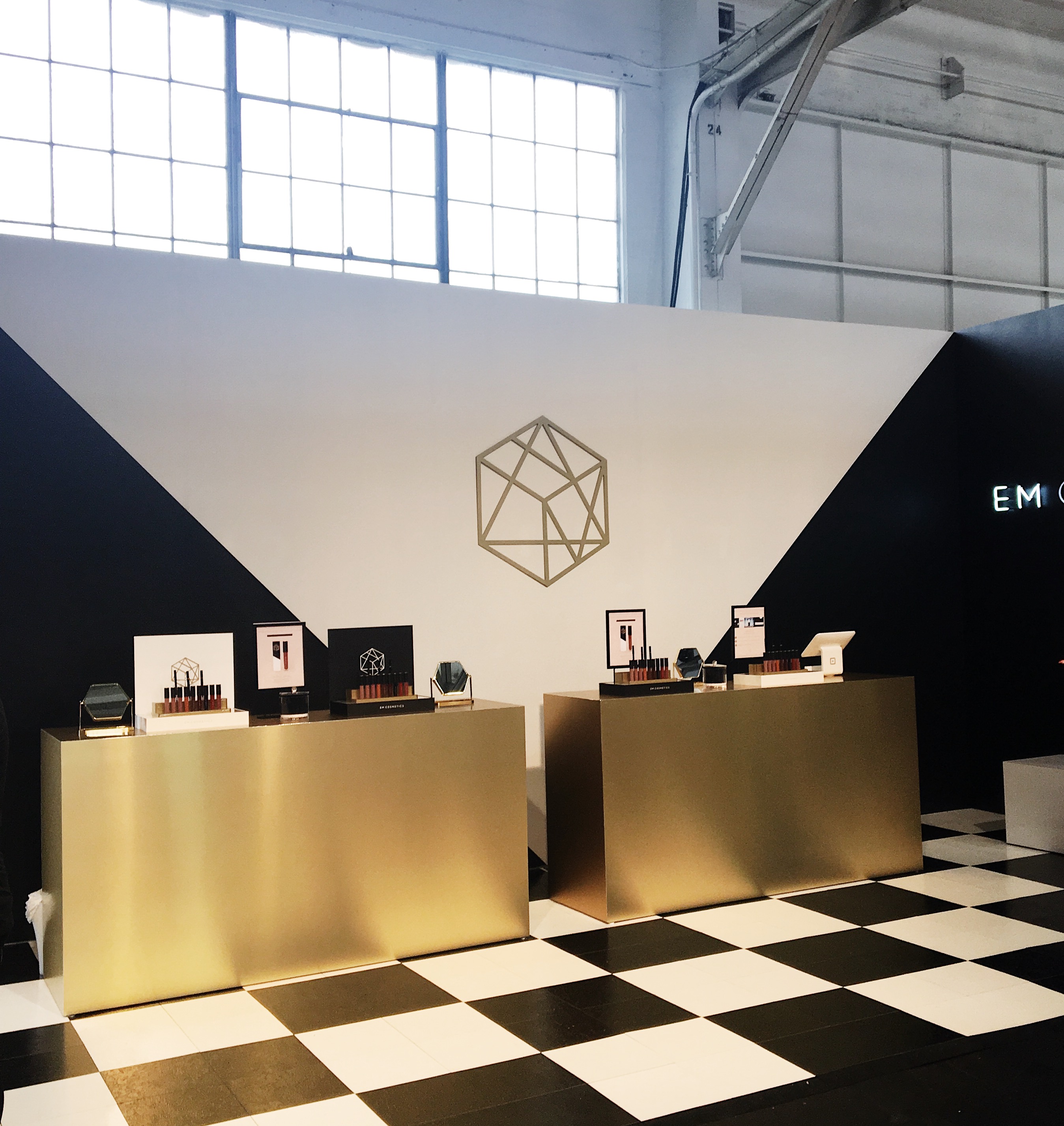 GenBeauty San Francisco
For those of you who don't know, I work for a makeup brand, EM Cosmetics. We had our first booth at Generation Beauty San Francisco at the end of this month and it was a big success! I actually planned the entire activation so it was very rewarding to see all of my hard work come together (of course I had help from my amazing team). The neon sign was probably my favorite part of the whole booth, I should have taken a better picture of it!
Thank you to everyone who stopped by the booth, we hope you enjoy the products!