If you live in Los Angeles chances are you've been to Griffith Park. And if you don't live here you still might have heard about (basically) the only vast greenery in all of Los Angeles. Griffith Park was the backdrop for many famous films, our favorite being La La Land.
Being from Wisconsin we miss the lush trees more than anything. There's something about fresh air and walking through a forest that is so calming for us. Living in an industry driven city can get quite stifling so we've become very fond of Griffith Park. It's the perfect place to go for a stroll and just exhale and distress.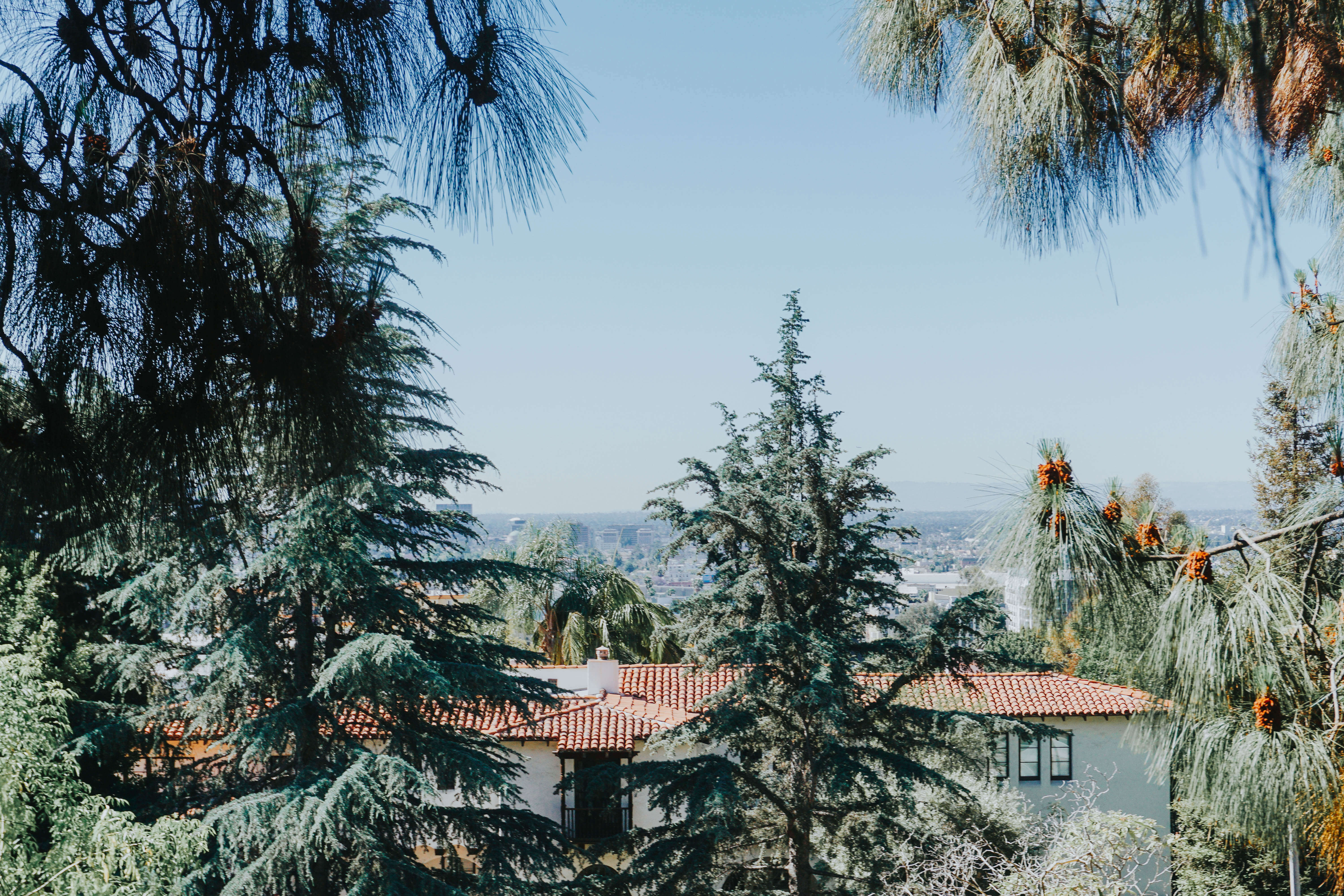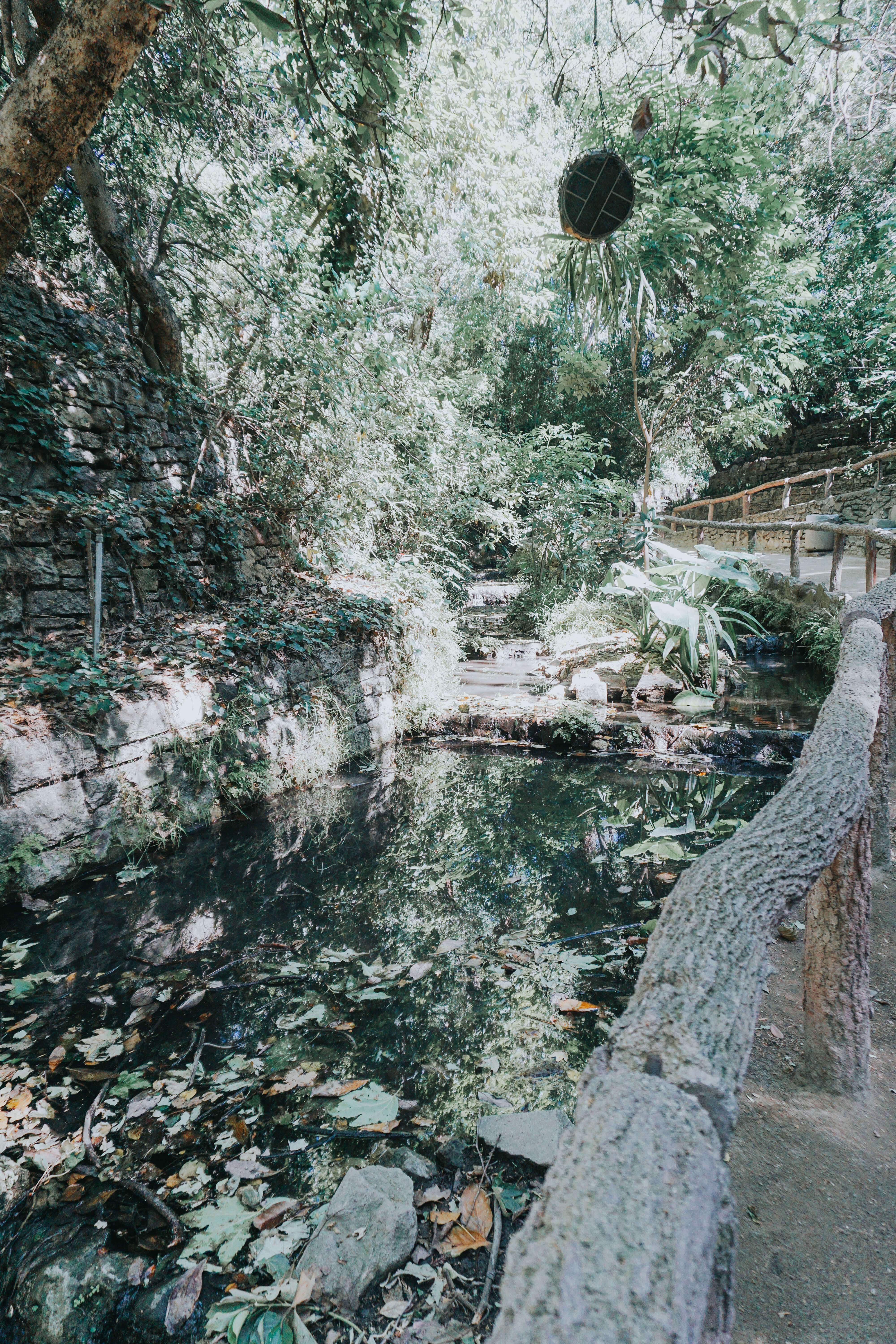 We're lucky to live less than a mile from the park's entrance, or one of them at least. This park is huge. It spans over 4,000 acres! Because of this, we try to go to the park at least once a month, but usually, it's every two weeks. And being the food-driven people we are, we always make a stop at The Trails. Trails, as we like to call it, could very literally be my favorite restaurant. It's a walk up window in the middle of the park that serves the most delicious homemade brunch. WHAT MORE COULD YOU WANT? There's something so humbling about sitting below the trees with your coffee. It just brings you back to the present and resets you for the week, which is why we love to go on Sundays.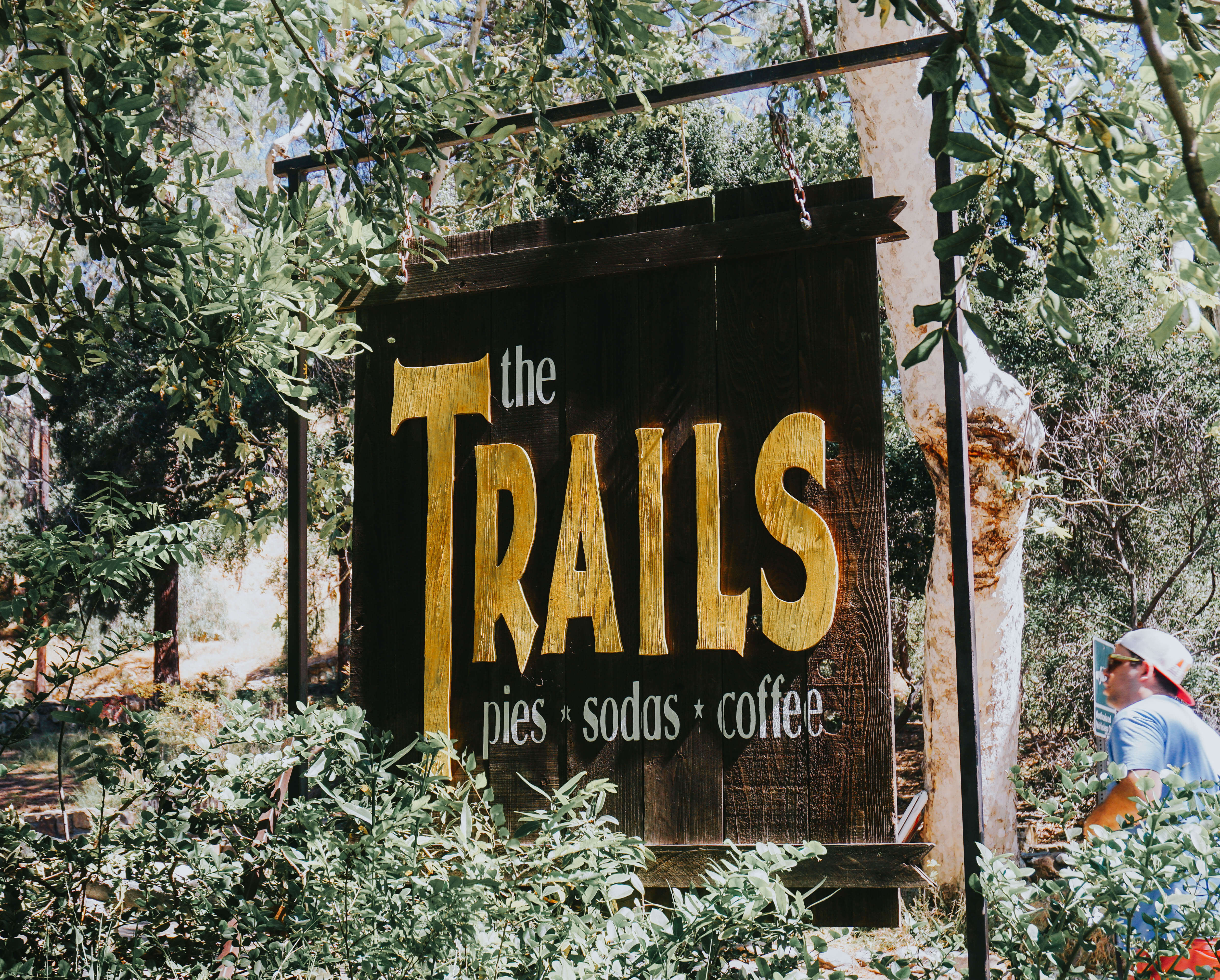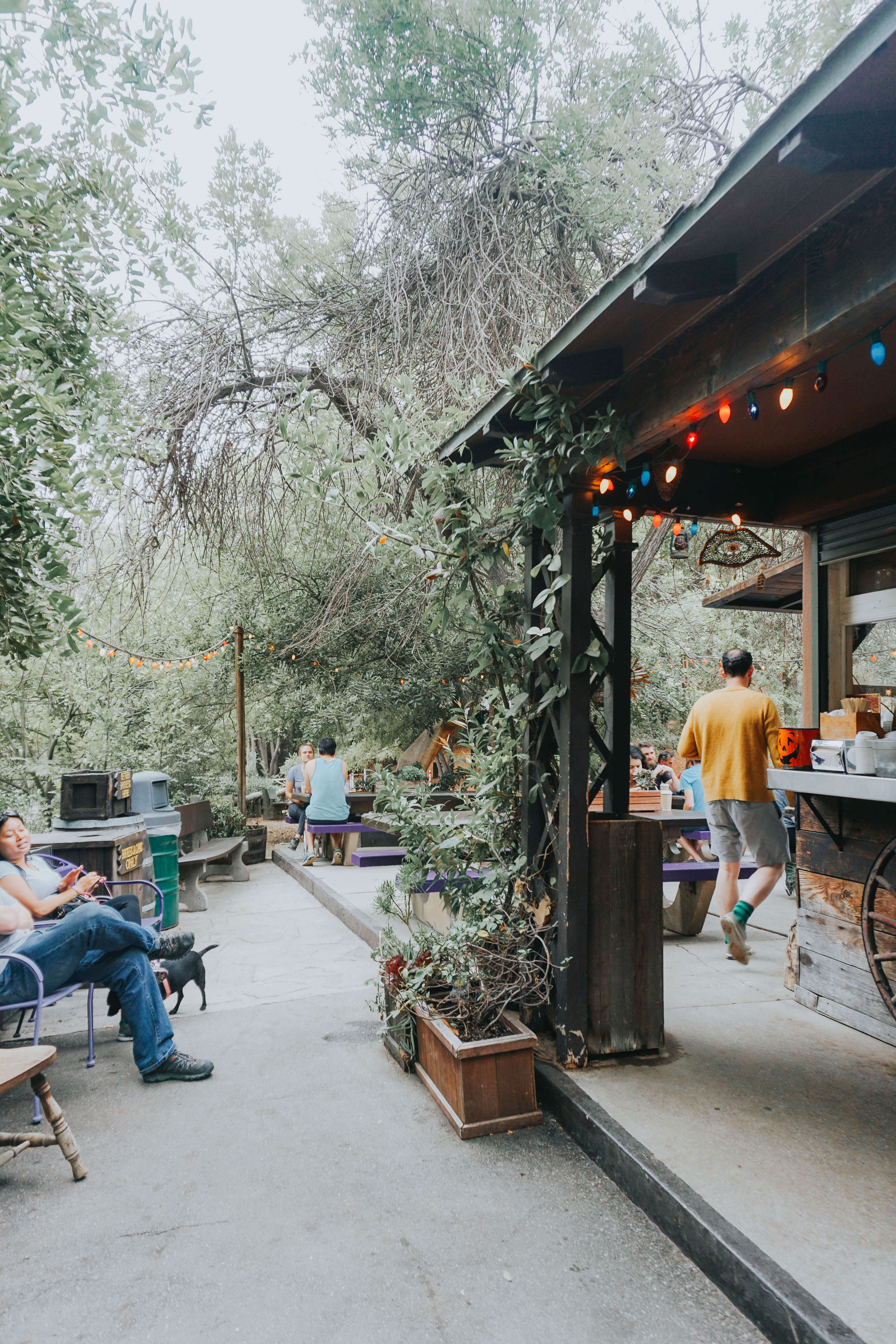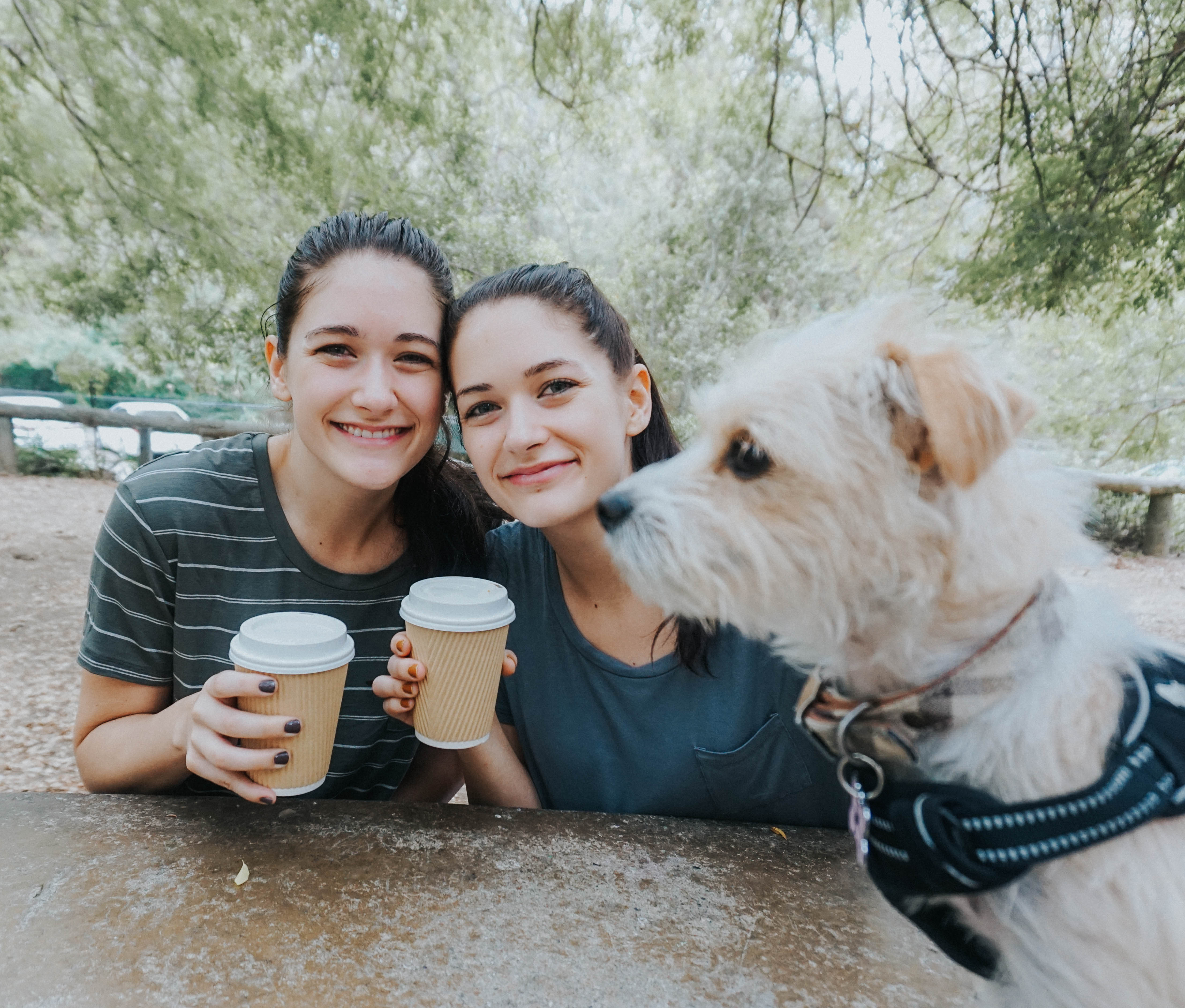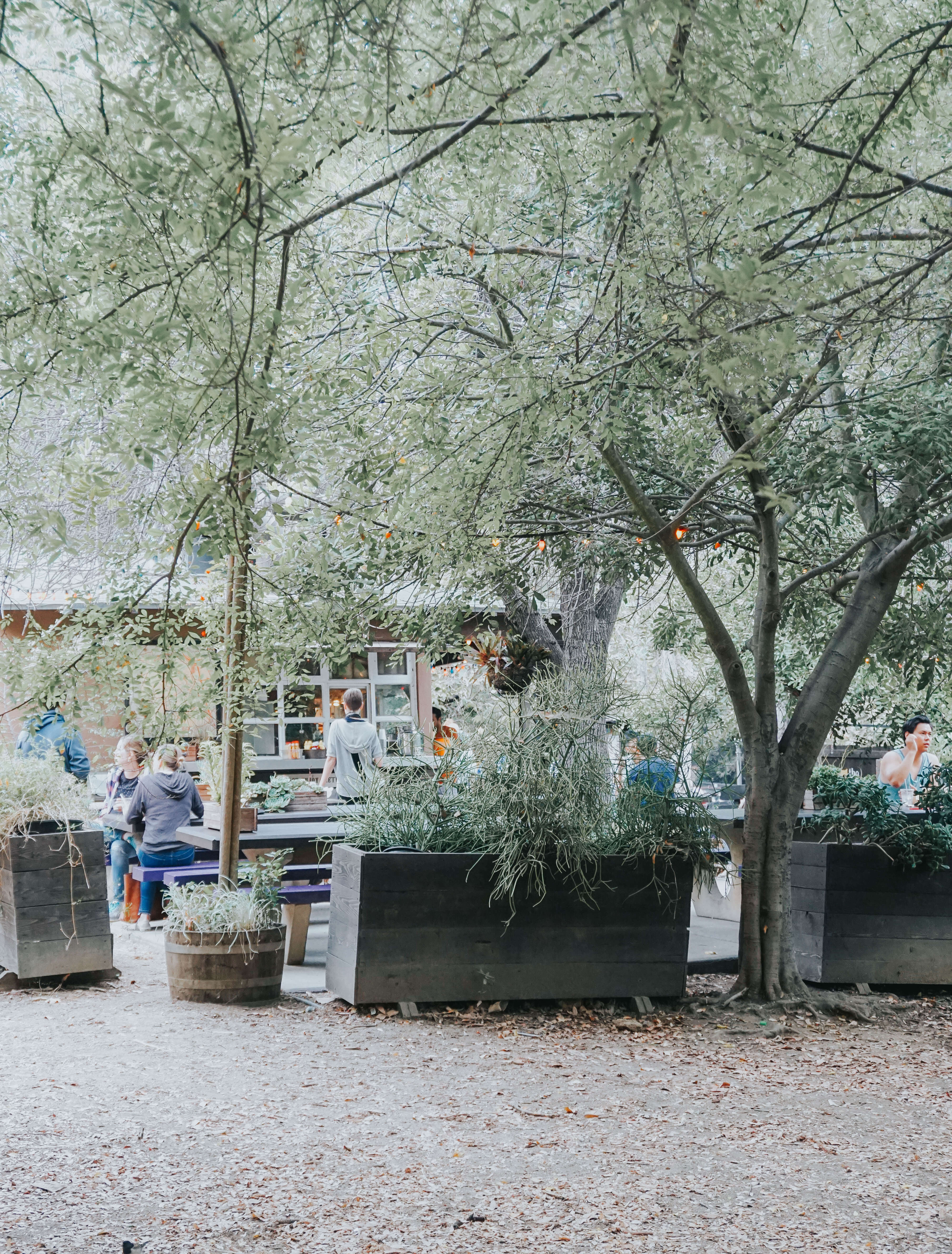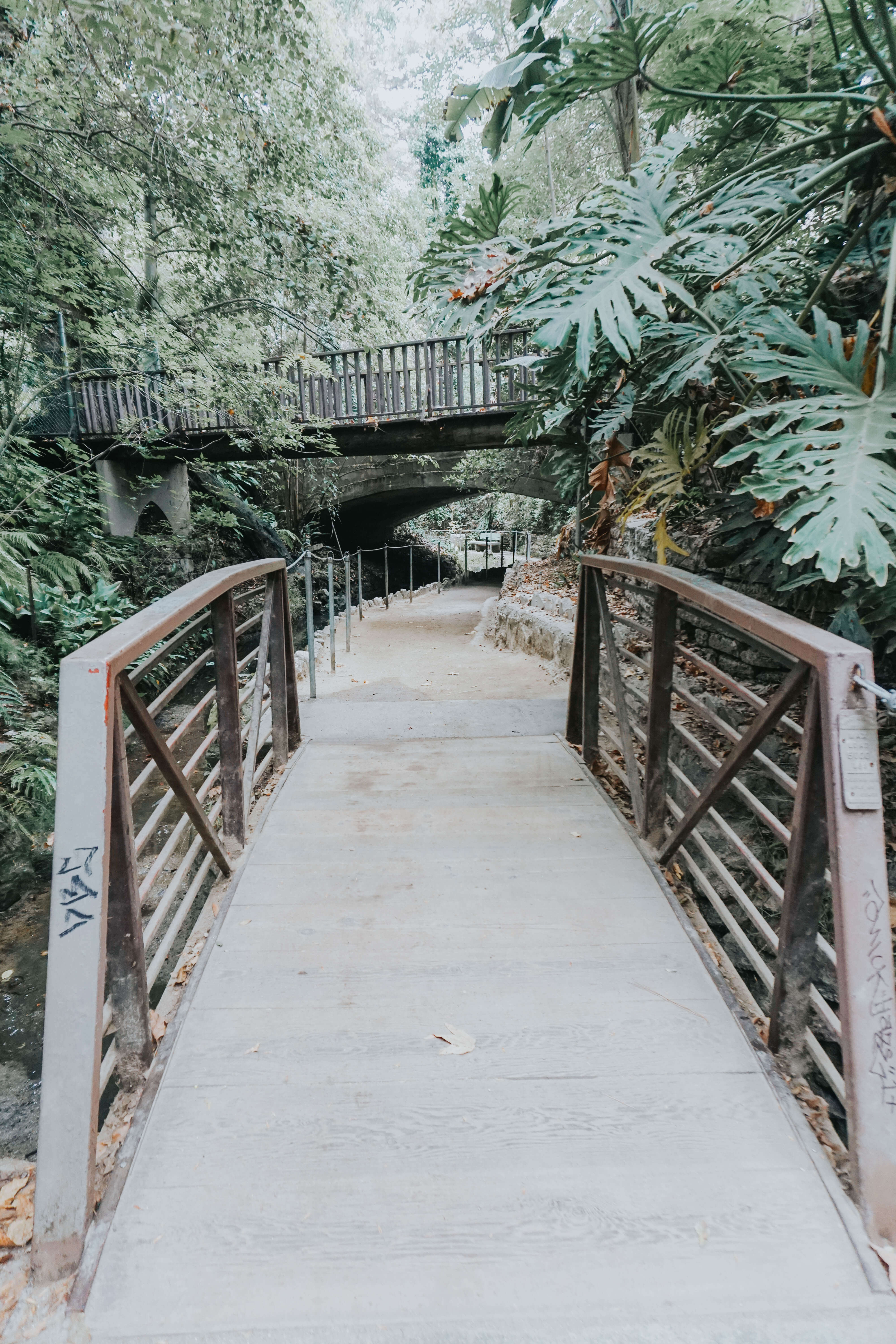 Our favorite thing to order at Trails is definitely the quiche. It's made with asparagus, artichoke, and tomatoes (yay for veggie dishes!) and it's absolutely delicious. I swear they put more cream in it than eggs because it is incredibly creamy haha. I'm not even an egg person and it's amazing!
We also adore the vegan blueberry, banana muffin. Vegan baked goods are some of our favorites because they're often super dense and made with more natural ingredients. This muffin specifically has nutmeg undertones and the berries offer a bit of sourness that sits well with the sweet banana.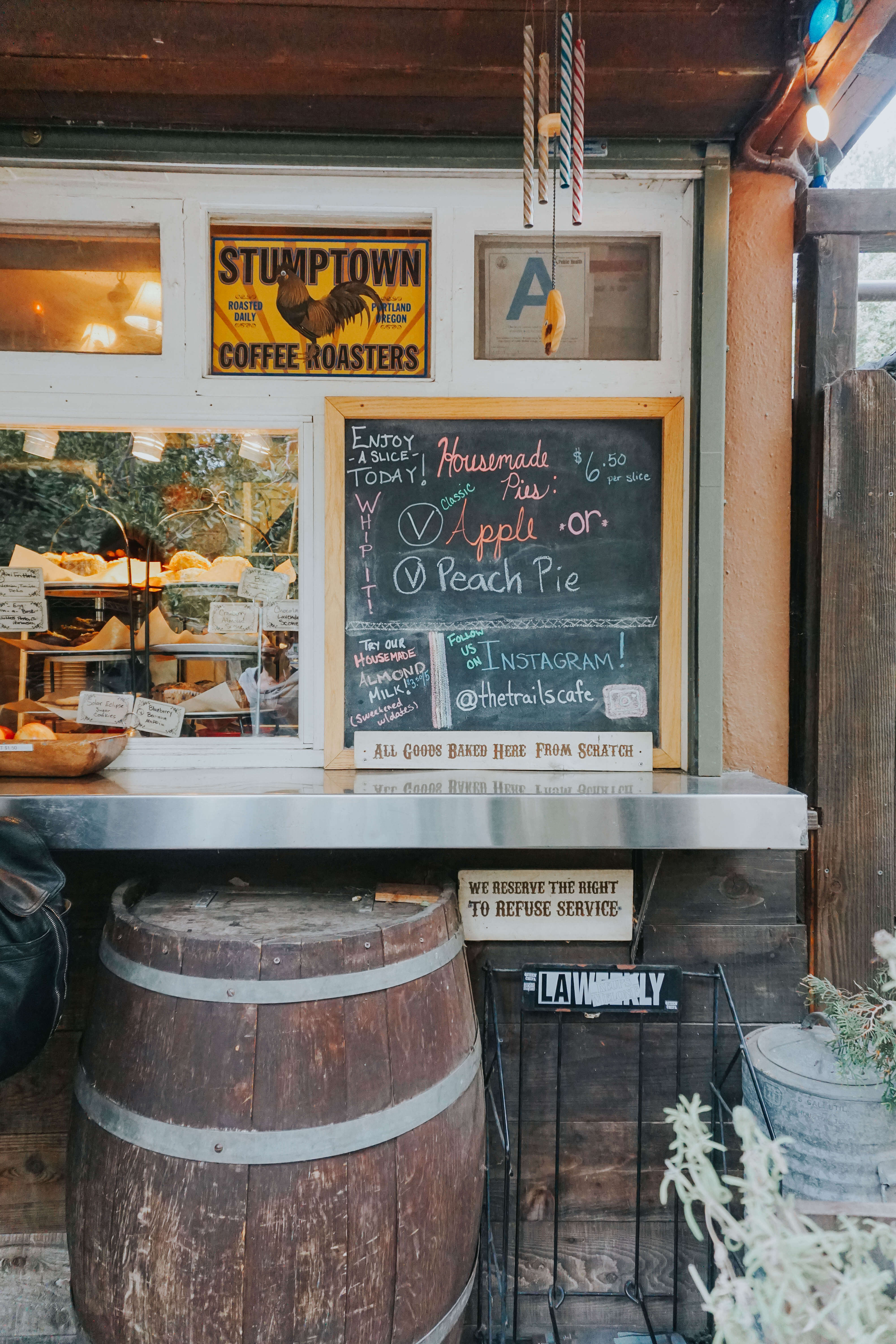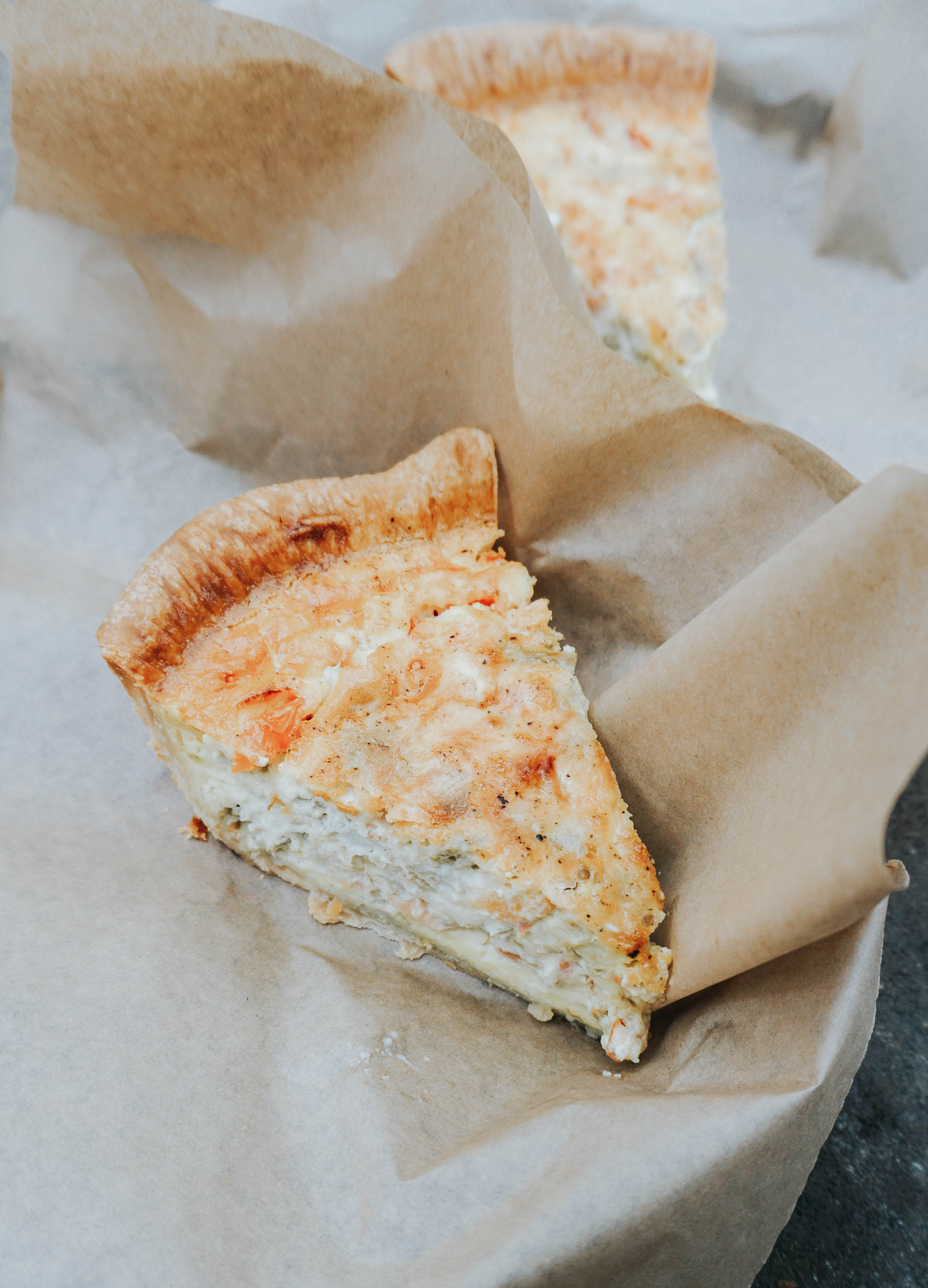 Trails has a rotation of seasonal pies that are to die for. And they always have apple on deck, ready to go. We're also a fan of all the cookies (shocker, right?). When we went for this post they had some solar eclipse inspired treats which were too cute! The scones are also delicious, but at this point I'm just going to go ahead and say TRY EVERYTHING. Also a fan of the grilled cheese, random fact.
One last thing I'll touch on is the dogs. At any given moment at Trails, you'll find approximately 4-12 adorable pups running around. Before we had Luna we would go here just to get our dog fix. Dogs are always a good conversation starter too and we've met some super interesting people while in line for our quiche. Luna adores trails and is actually more well-behaved when we're there (weird, right?).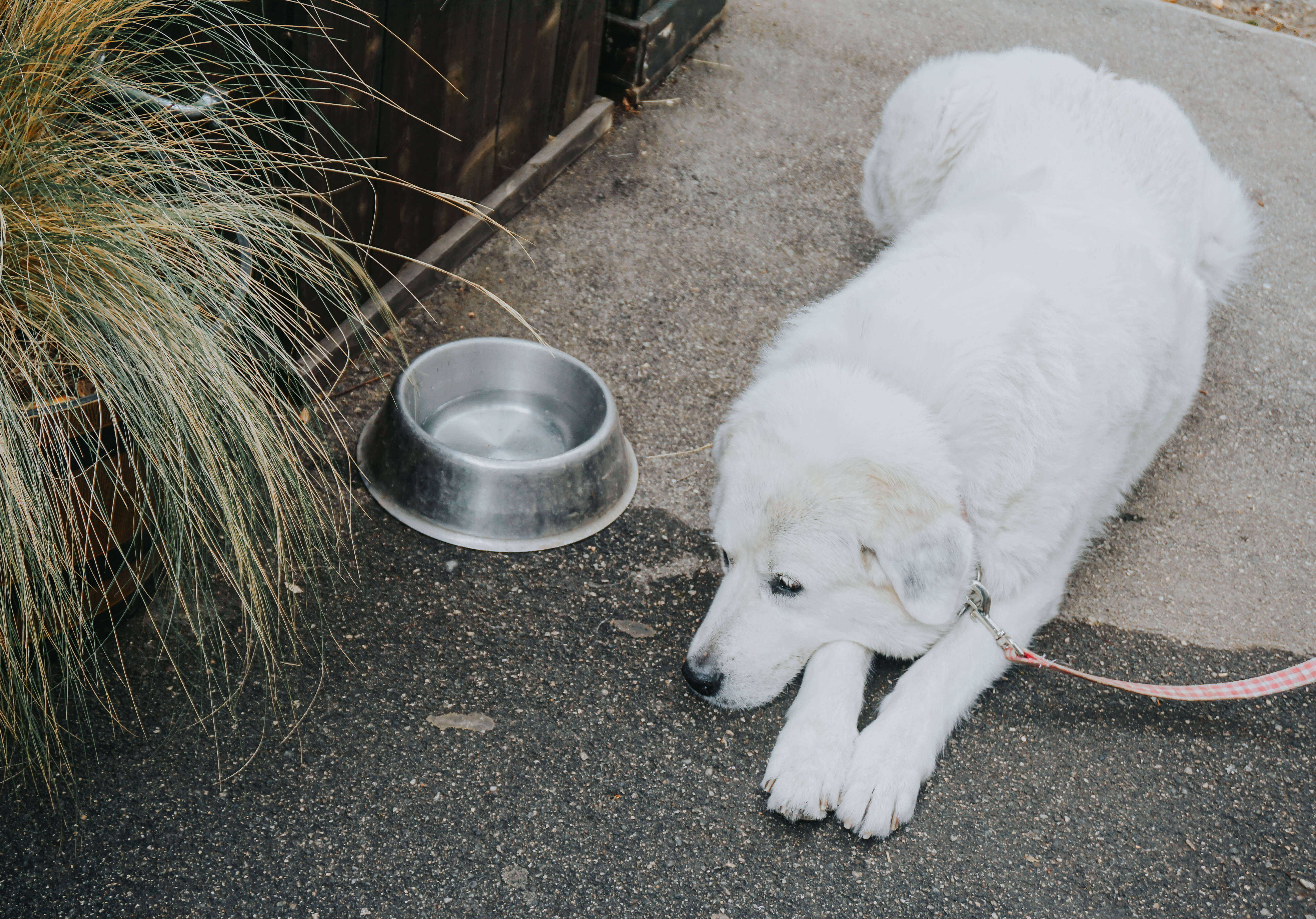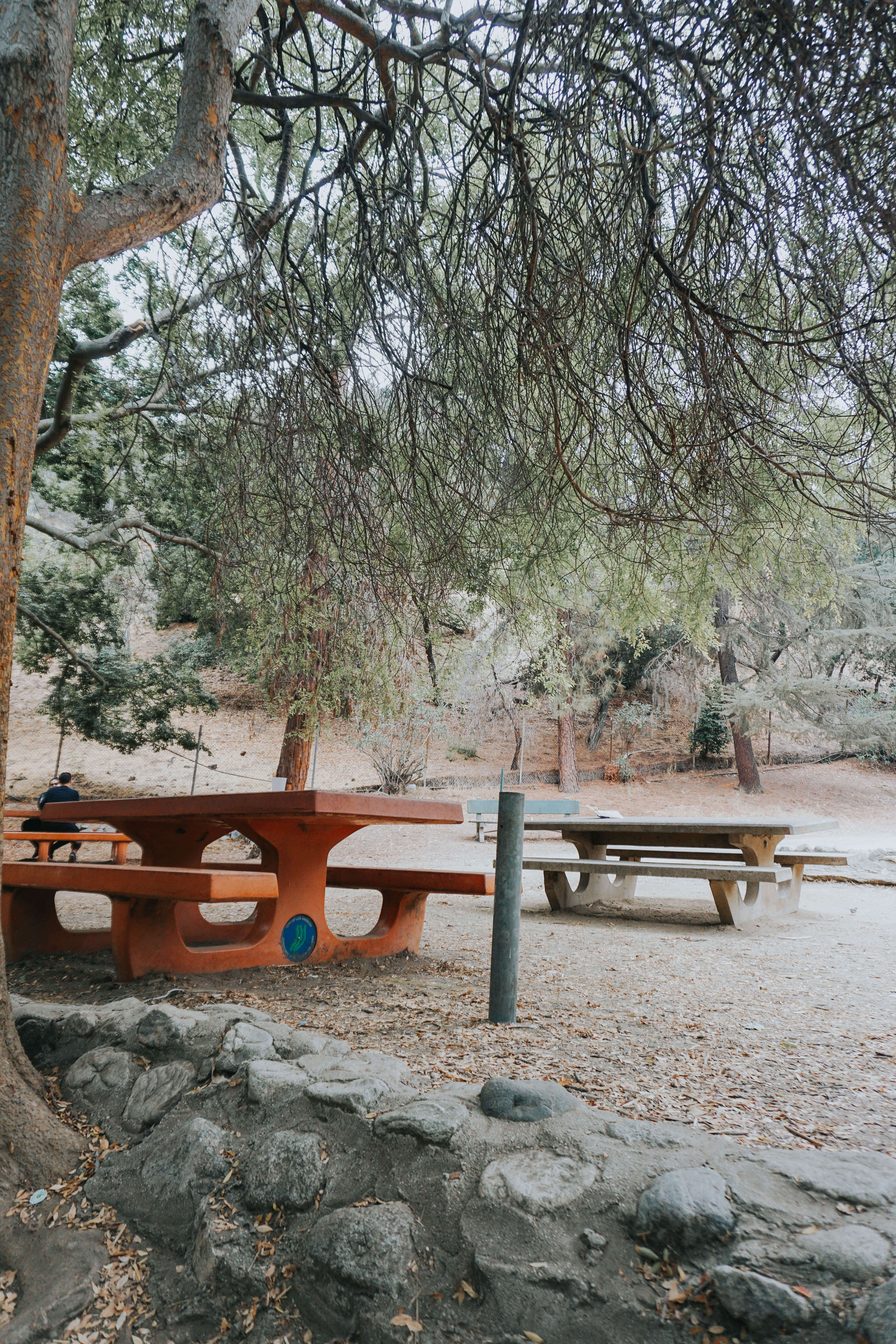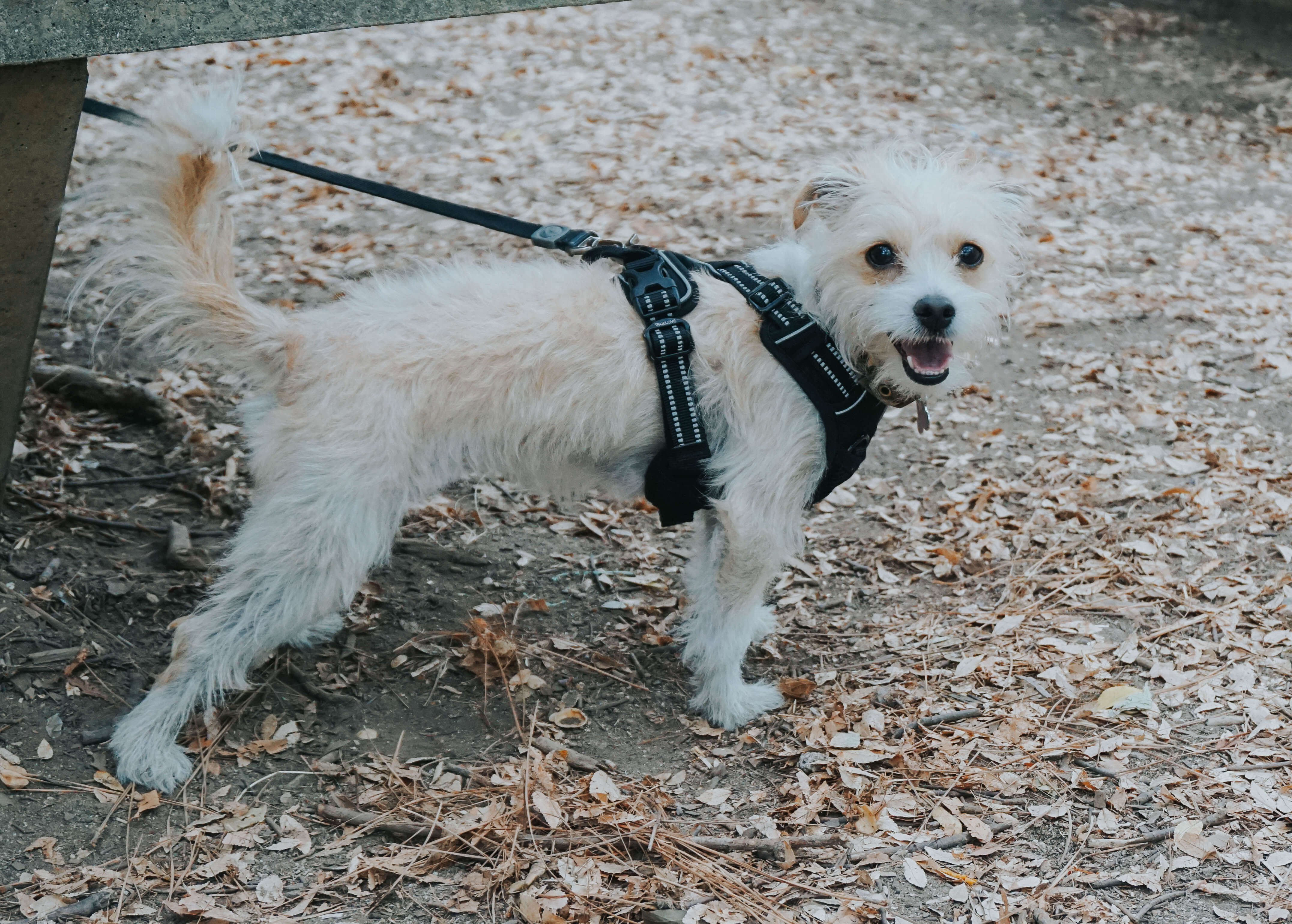 If you live in LA you have to go to Trails ASAP. It literally feels like you've been transported out of Los Angeles for just a sliver of time!
xx, Britta