When packing up our apartment we noticed that we have an absurd amount of glassware. And most of them are in pairs of two because we love using different glasses for cocktail recipe posts on this blog. And it seems that every time we get rid of some, we buy more. It's a vicious cycle. Now that we have more space we're actually excited about our glassware hoarding and plan to put them on display.
Most of our glassware comes from Target, CB2, HomeGoods, etc. We don't own any vintage glasses and we've been itching to get some. We haven't found any that we love so we decided it would be fun to make our own! You can find a large assortment of vintage (or vintage inspired) frosted glassware on Etsy and similar websites, but you know we love a good DIY.
We found this spray paint at Michael's over a month ago and knew we had to buy it. The shade is a stunning muted mint green and it gave us serious vintage vibes. We knew it would be perfect for this project! We actually only recently started using Design Master paints and they are amazing. They dry almost instantly and give a very even finish (this post is not sponsored BTW).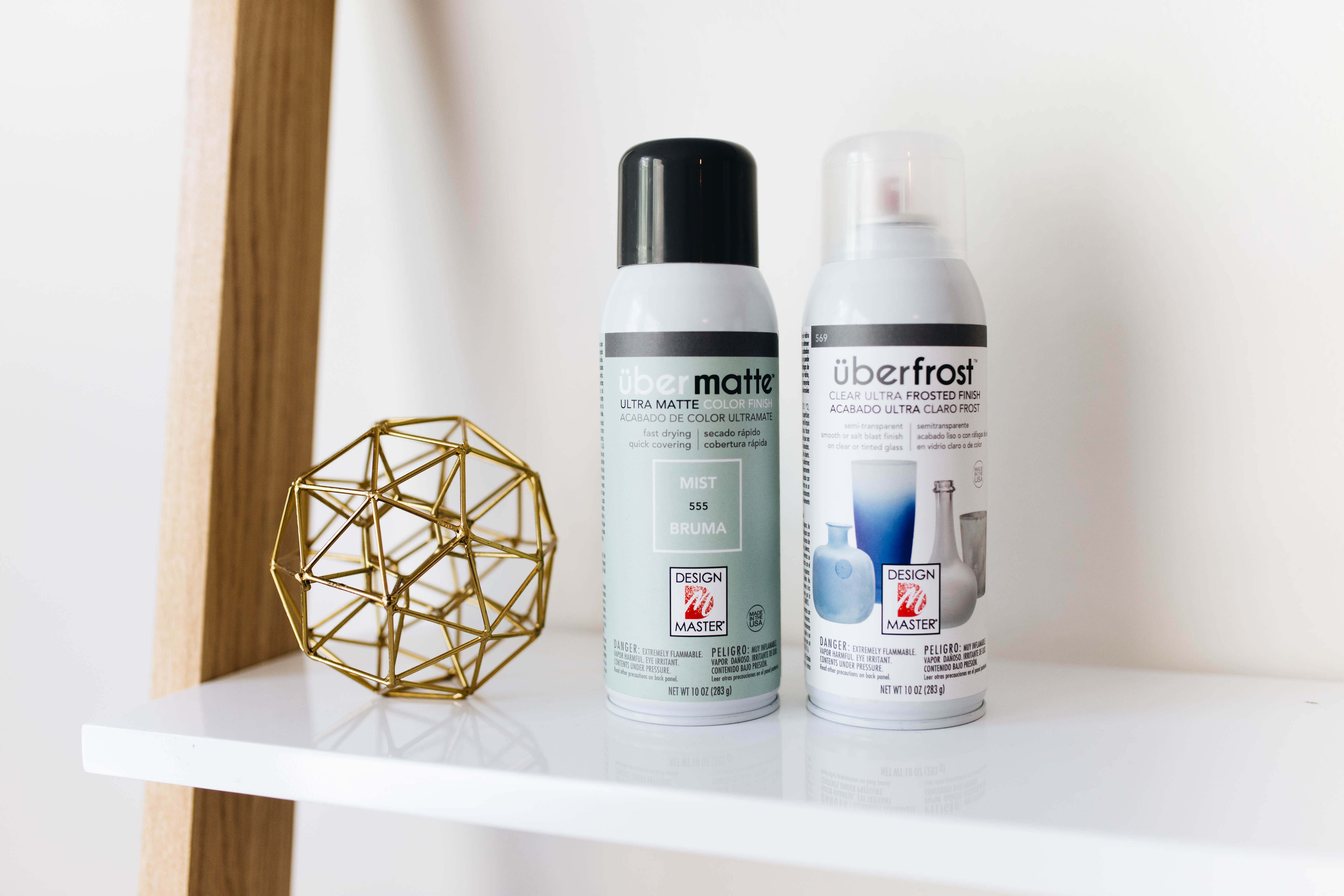 What you'll need: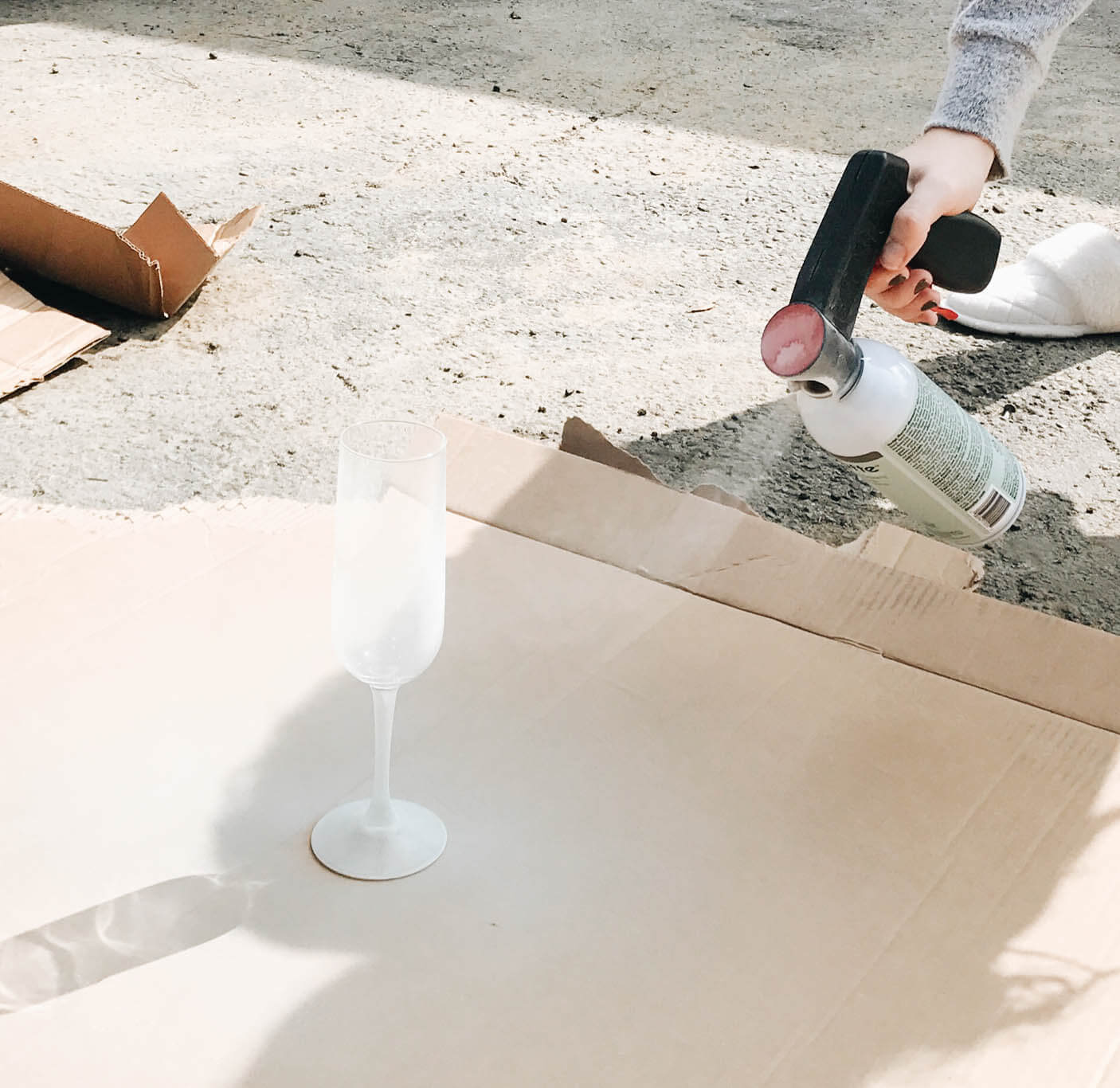 Directions: 
You don't want the matte paint to go all the way to the top of the glass. So we found that the best technique is to aim at the base of the glass and saturate that portion and slowly raise the spray paint nozzle to cover the rest of the glass. Make sure to spray 8-10 inches away and do one side at a time. A lazy susan would actually work great for this!
Repeat this process and technique with the uberfrost paint, to create that vintage frosted finish.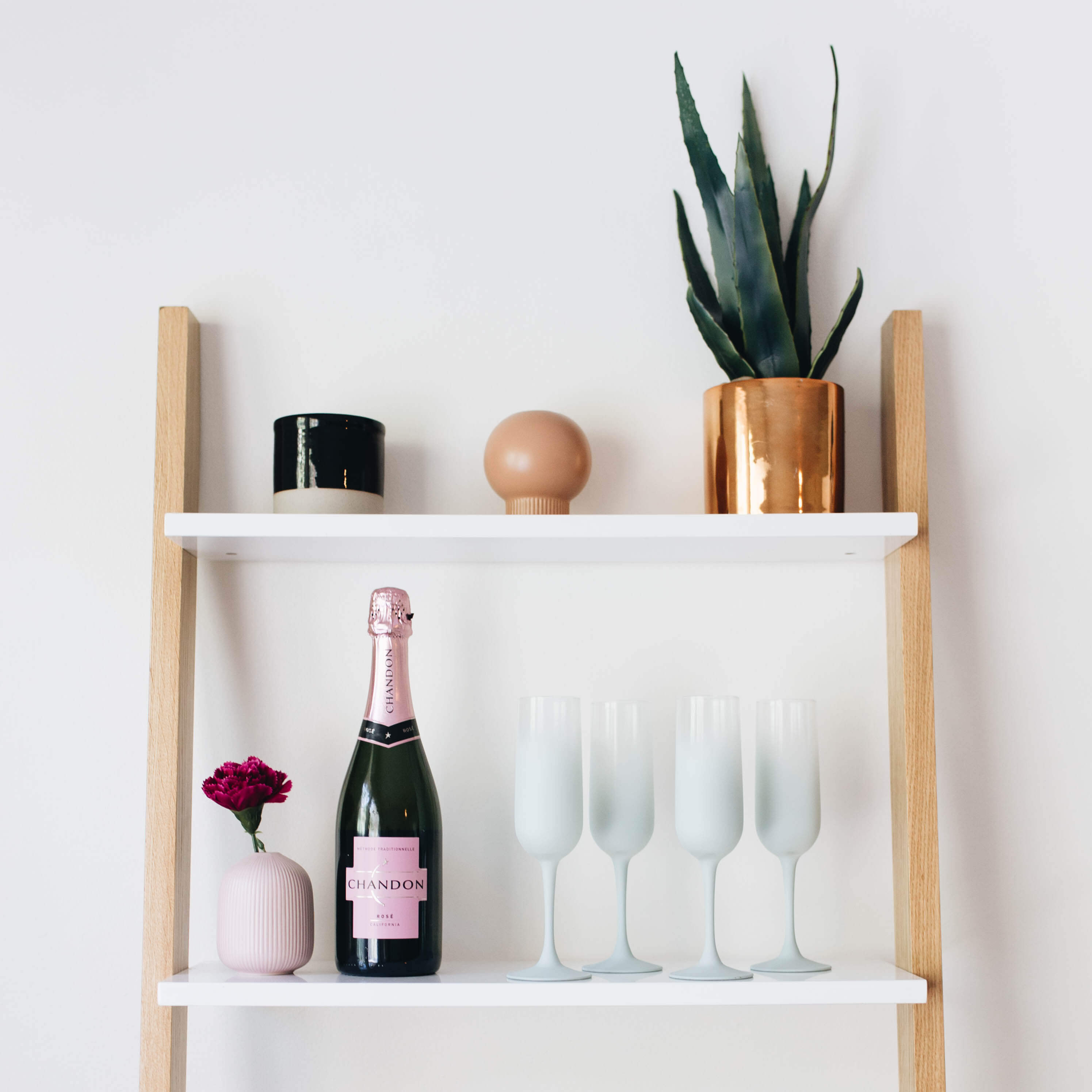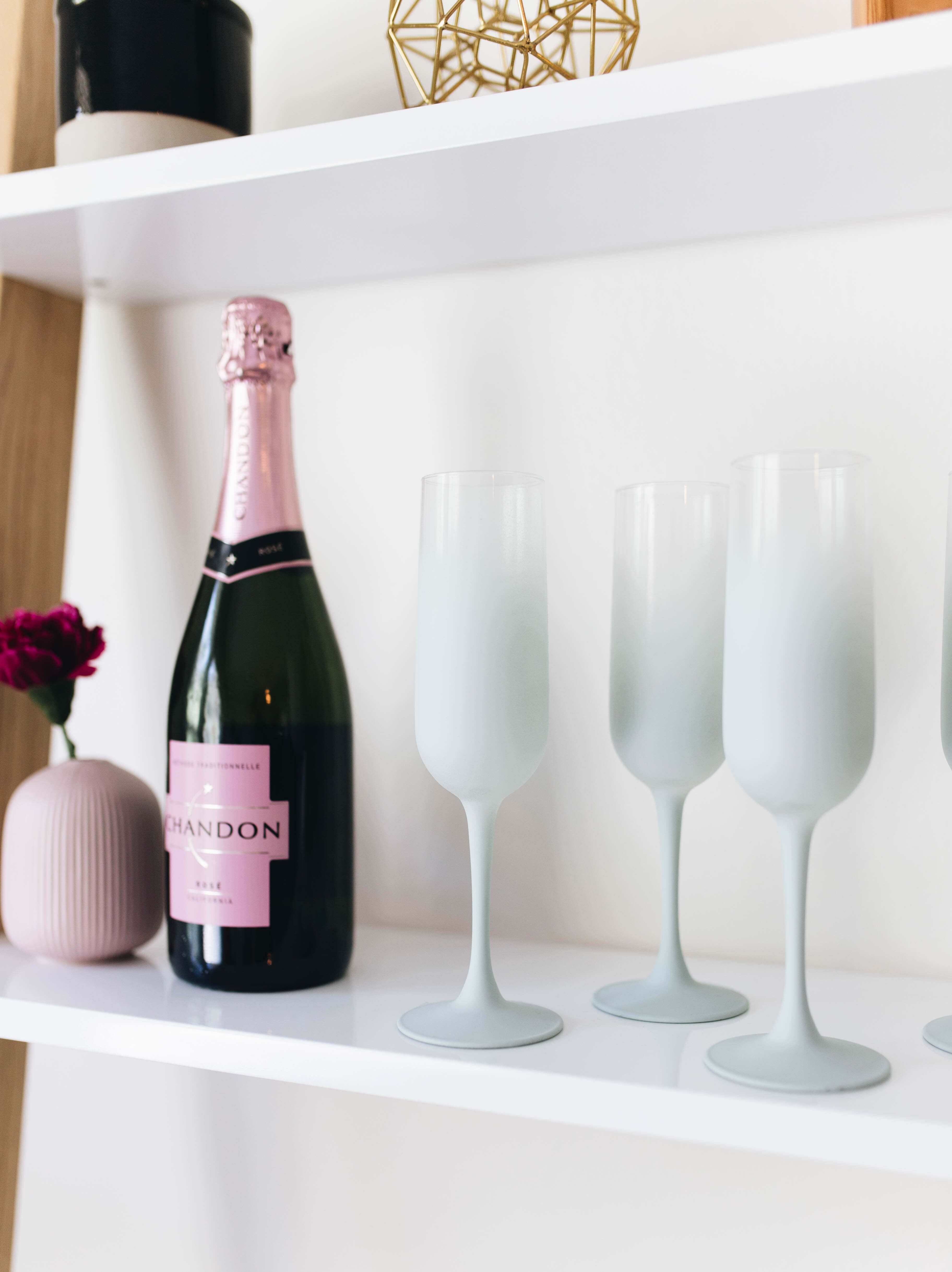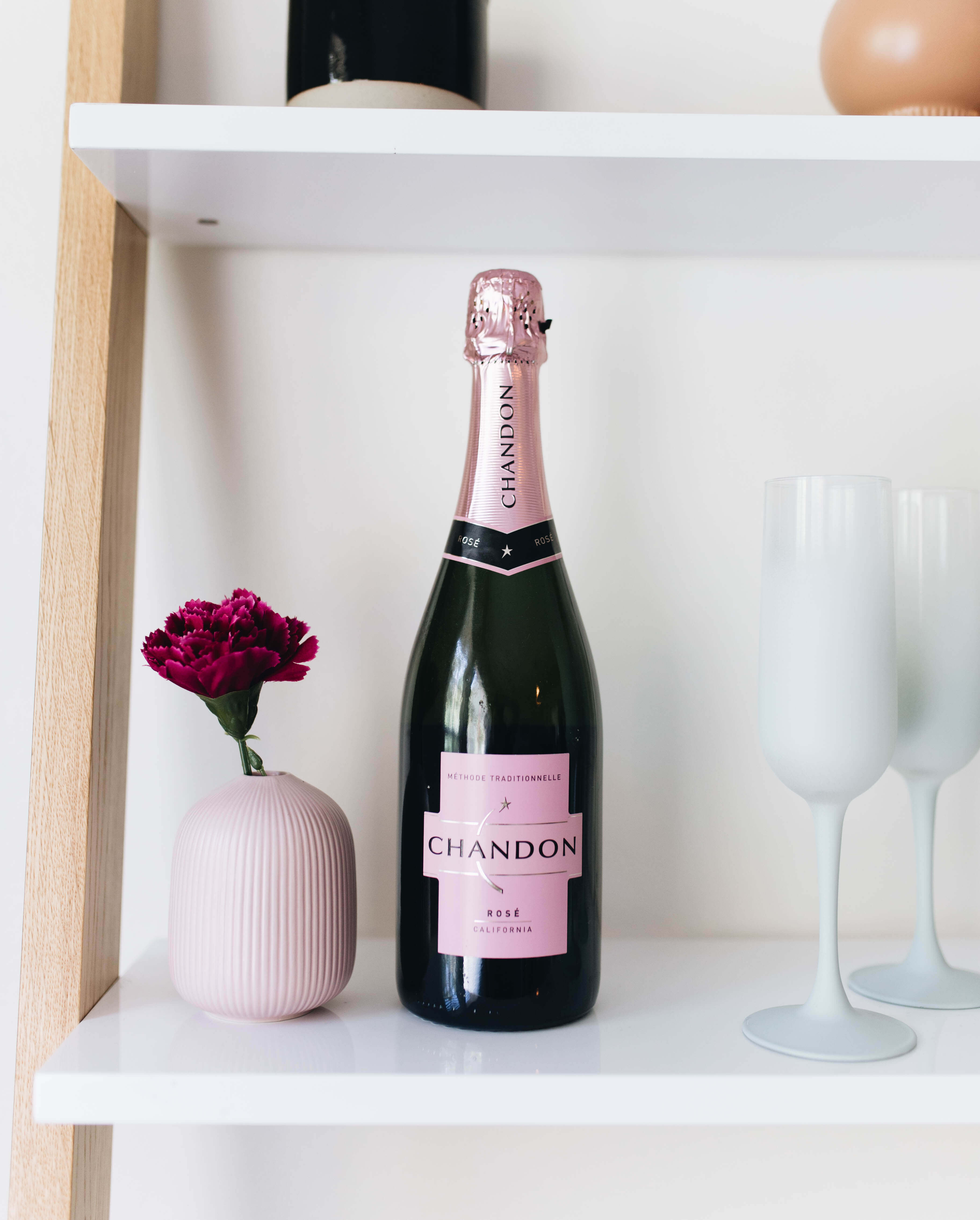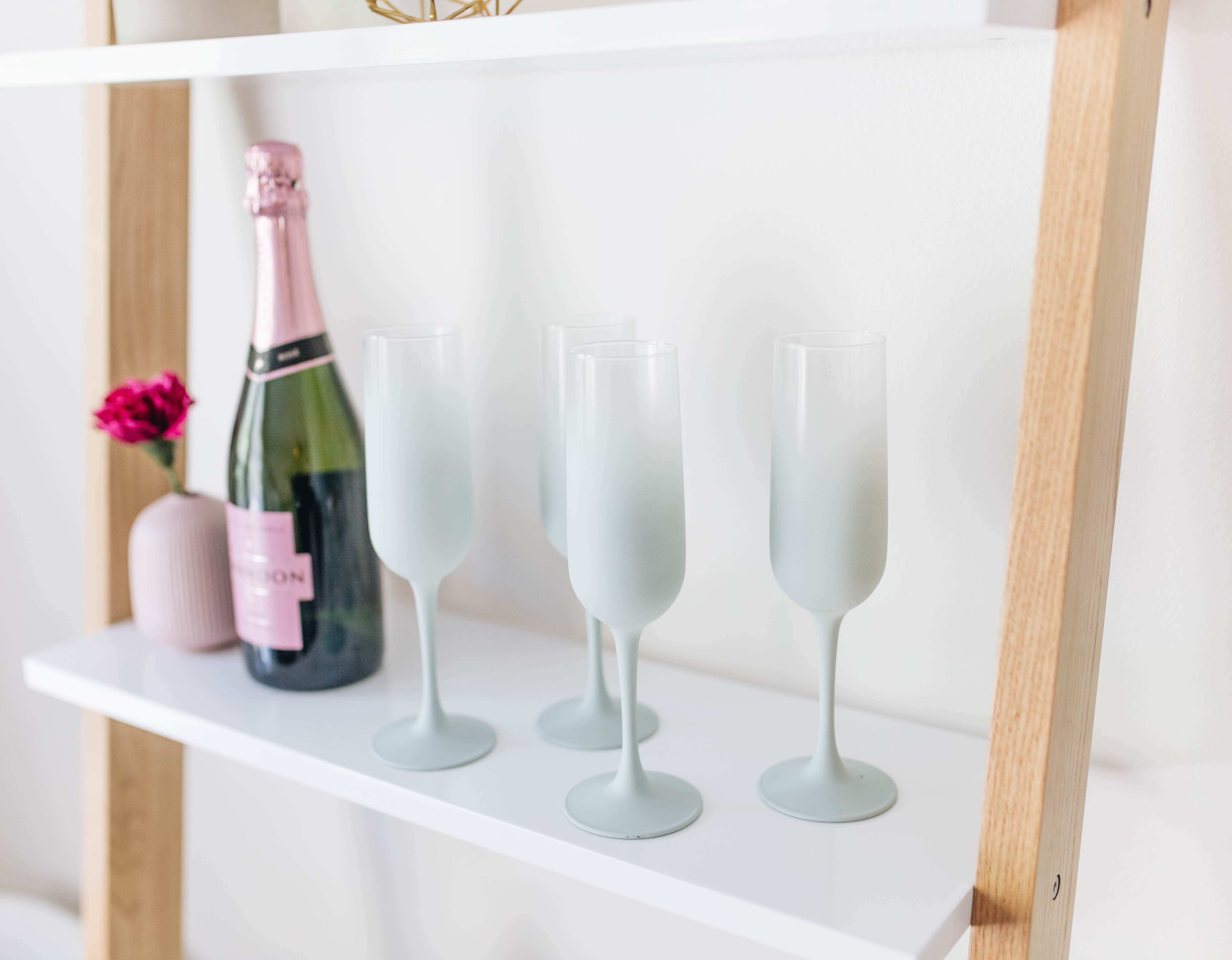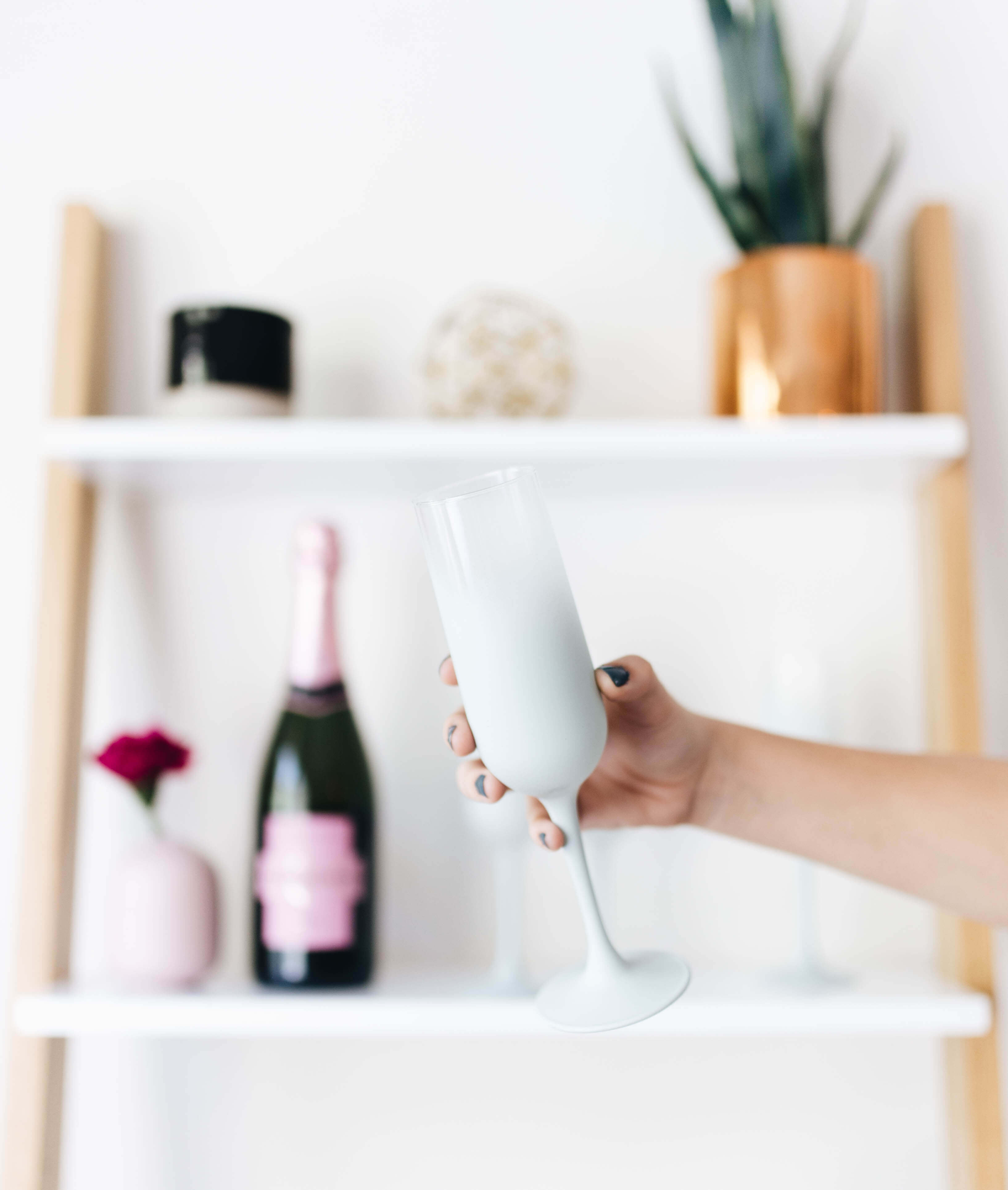 This project took us a total of approximately 10 minutes and we adore our new vintage inspired glasses! As you can see they're already on display in our office.
xx, Britta