The rainbow highlighter by Bitter Lace Beauty has gone viral and for good reason. Highlighting has become second nature to us. We love a little bit of glow to really tie our makeup look together. So when we saw this rainbow highlighter we knew we needed to try it! But of course it's been sold out for quite some time. You know we love a good DIY challenge so we decided to make our own. We had all the supplies we needed for this highlighter which made it even better!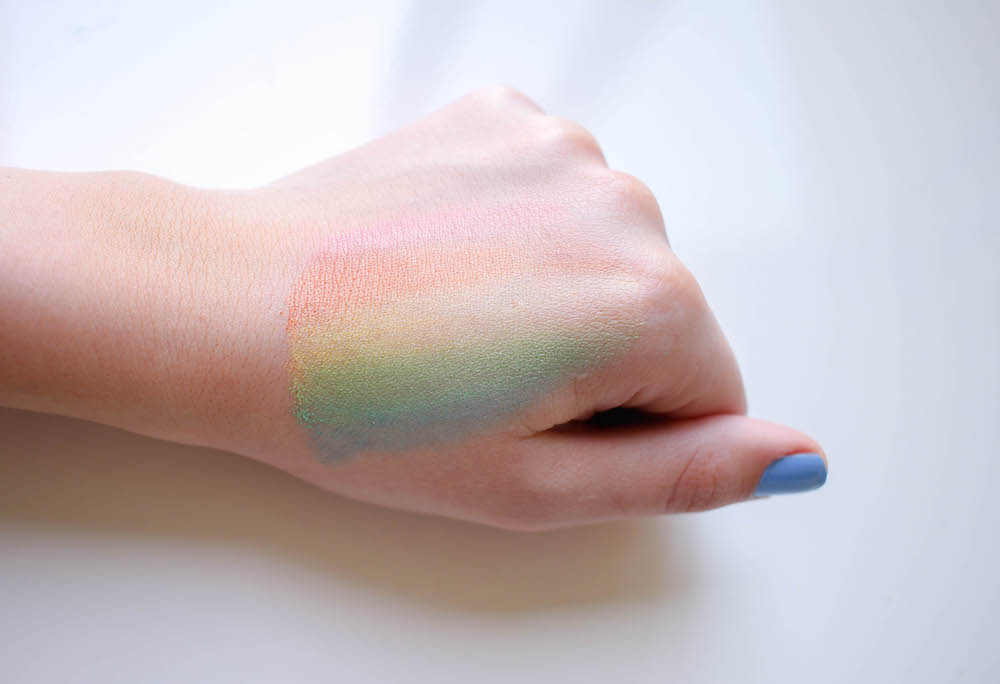 For our rainbow highlighter we opted for bold colors. And we replaced red with pink. If you want a more pastel look just make sure to use pastel eyeshadows or add a good amount of vanilla/white/cream pigment to each of your shades.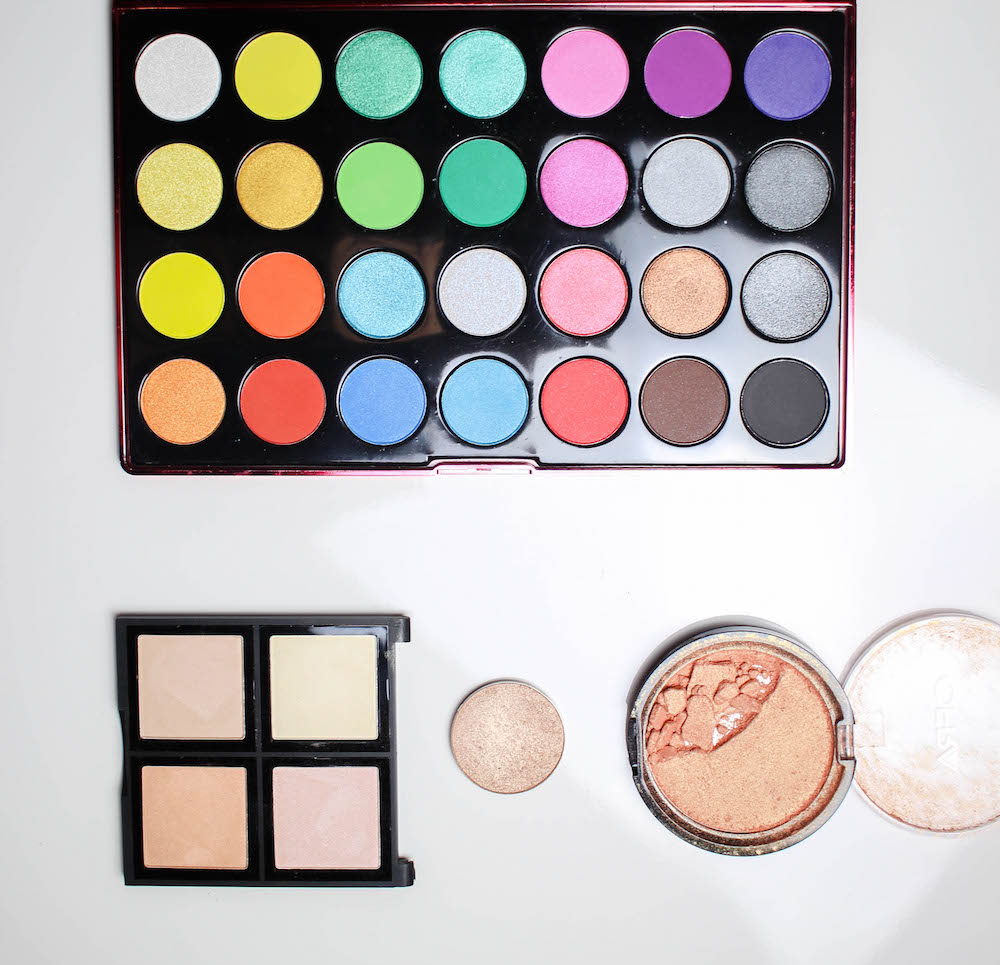 Supplies: 
Eyeshadows in the shades pink, orange, yellow, green, blue, & purple.
A neutral eyeshadow to tone down the colors. Some type of white or cream.
A pressed powder highlighter. We used an two OFRA pan highlighters and one from the elf highlight quad
Rubbing Alcohol
Empty blush, bronzer, or highlighter compact.
Cupcake tin
Toothpick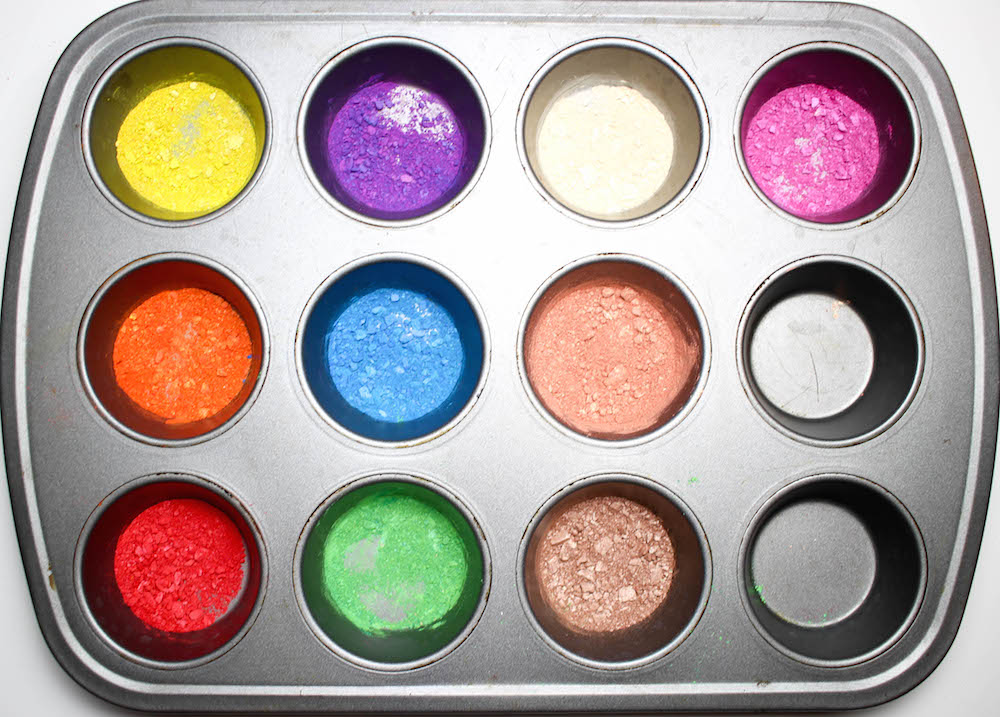 Directions: 
Using a spoon, finely mill the eyeshadows and place each color in a different cupcake tin.
Finely mill the cream shadow and mix a little into each color
Finley mill the highlighters and add some to each color. Make sure you add enough so it will really sparkle
Add rubbing alcohol to each color one drop at a time. When it forms a creamy paste you've added enough.
Using a toothpick place a line of each shade into the compact, starting with pink and ending with purple. When you have enough product in the compact press it down with a paper towel. Keep pressing until no color transfers
Let dry for 24 hours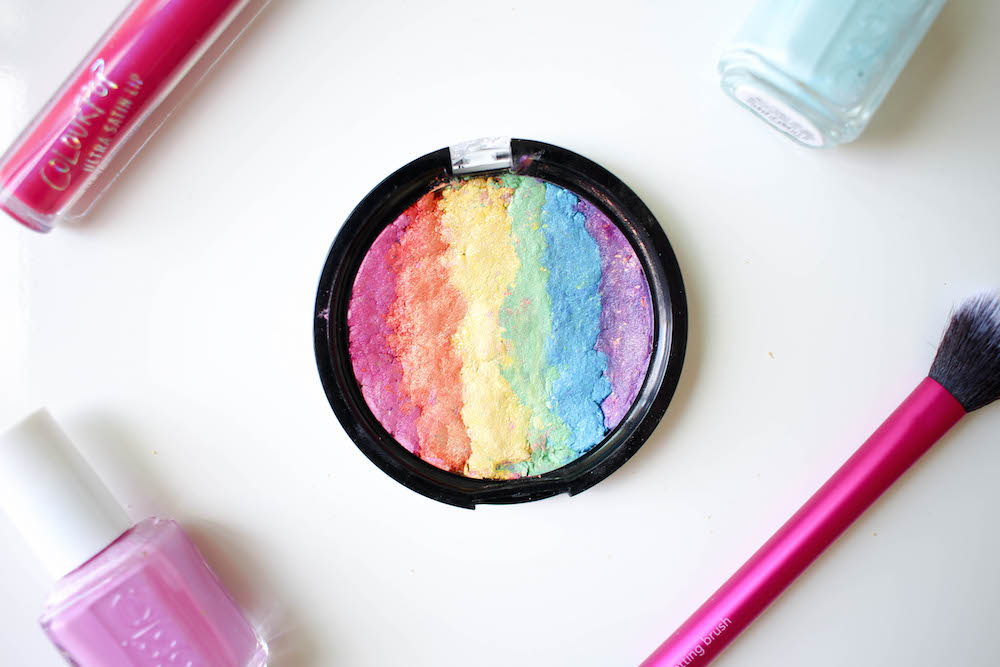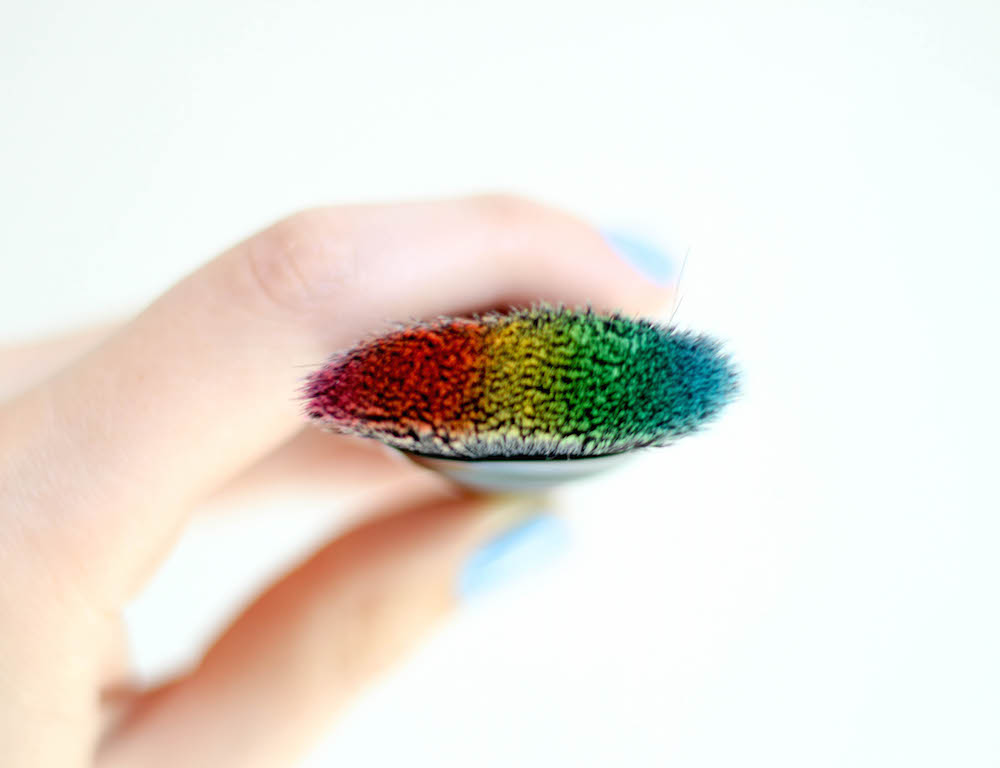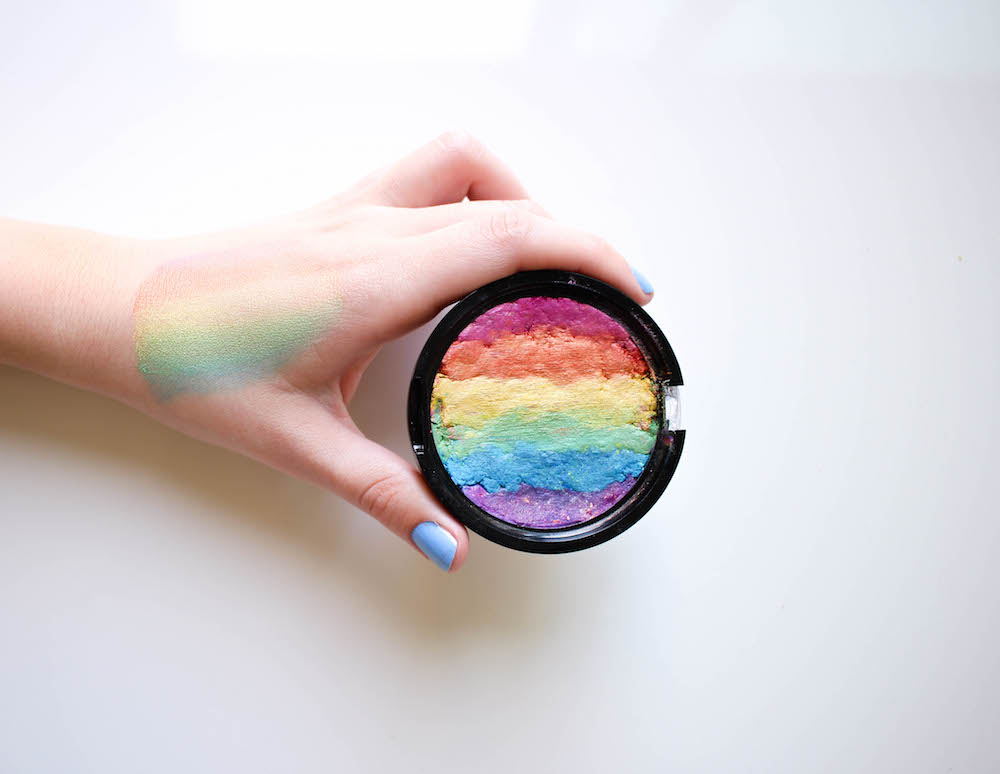 We were really impressed with how this highlighter turned out! It may look a little lumpy in the pictures but we promise it's super creamy and pigmented! We sprayed some MAC Fix+ on our brush before applying the highlighter and that really made it POP.
What do you think about the rainbow highlighter trend?
Xo, Britta