We know we're not the only ones that love a good happy hour, and thank goodness for us there are plenty to choose from in LA. We're such homebodies so we don't really like spending money on eating out unless it's a special occasion or we're trying a new restaurant. Therefore, happy hour is the perfect opportunity to go out for some food and drinks at a reduced price, during the day. We don't like staying out late so we definitely prefer to enjoy our cocktails earlier in the day. And who doesn't like saving some money!
One pattern you'll notice throughout this list is that all of these happy hours are every day of the week! We've never seen this any other place we've lived, which is another reason we love LA. We often only go out on weekends so it's nice that so many restaurants offer happy hour on Saturdays and Sundays.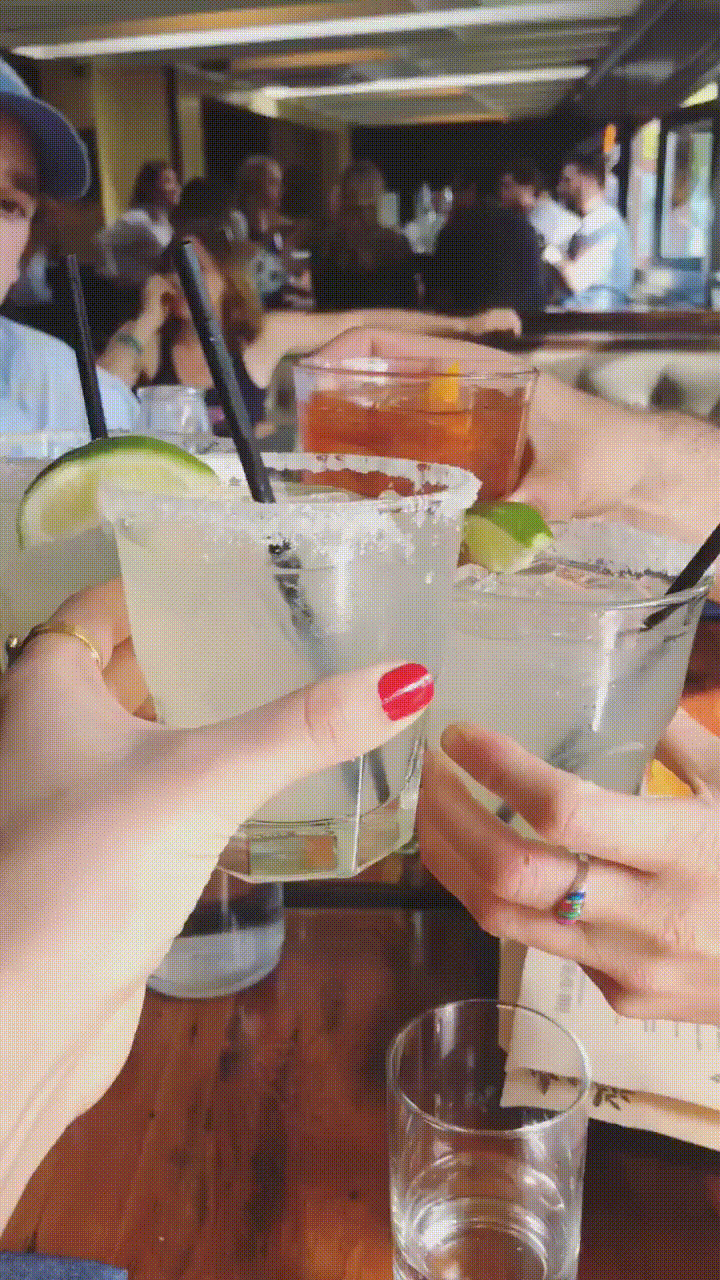 The Hudson | 4-7pm Every day
The Hudson has been a longtime favorite of ours, mostly because of their amazing happy hour deals and the fact that they do Wine Wednesday right. The Hudson was the first place that felt like home for us in LA, so it holds a special place in our heart. Before we became vegetarians we always ordered the short rib tacos because they are absolutely delicious. Some other favorites include the sweet potato fries (comes with the best sauce!), nachos, and the macaroni & cheese, which is probably the best in LA and we've tried quite a few. Aside from the food, The Hudson offers $6 margaritas during happy hour and they are dang good.
Click to view their Huddy Hour menu!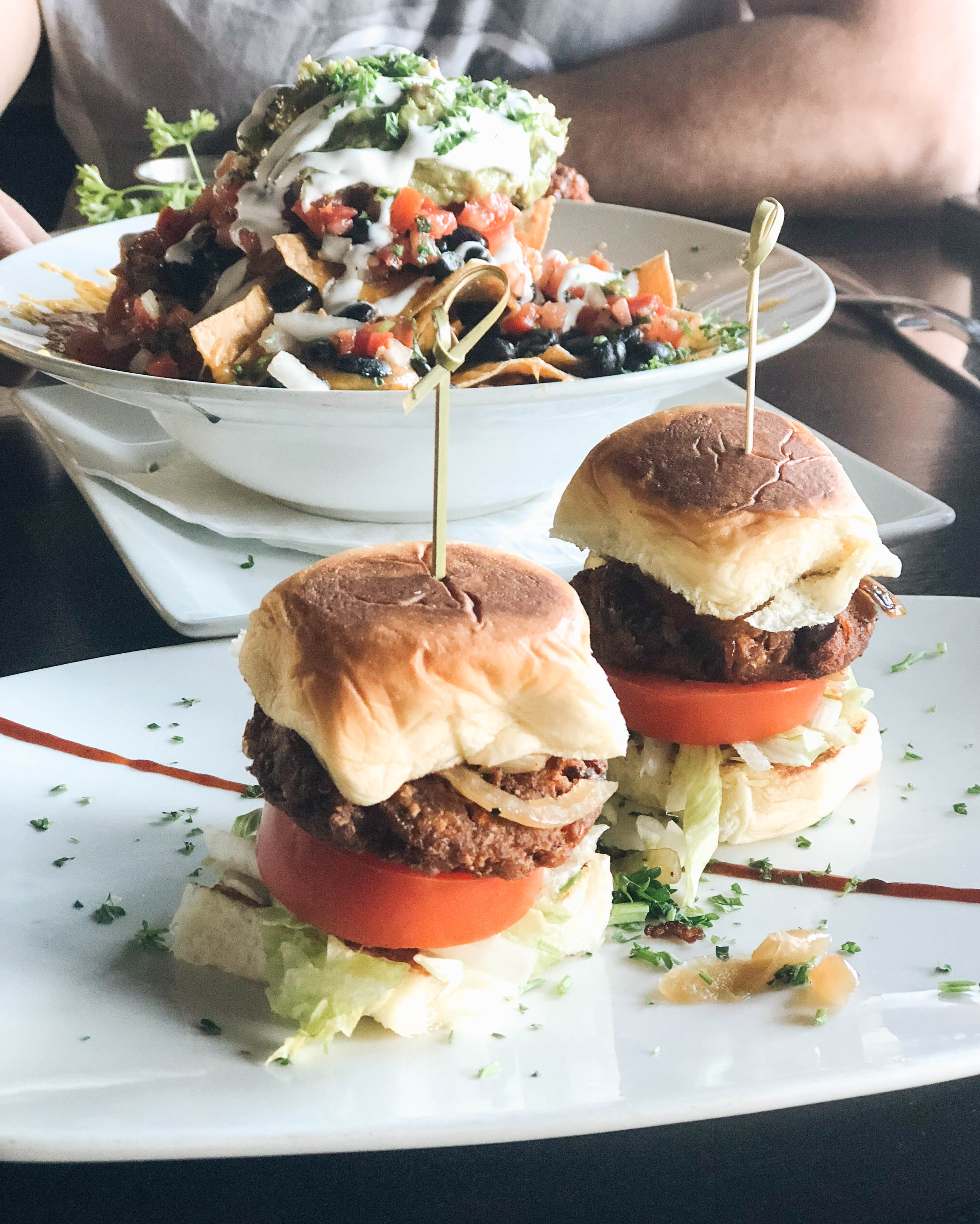 The Morrison | 3-7pm Every day 
The Morrison has become one of our favorite bars in Los Angeles. They go overboard for holidays and it just reminds us of dive bars back home in Wisconsin. They also advertise that they have the best happy hour and we'd have to agree. They have an extensive menu complete with nachos, mac & cheese, and veggie burger sliders that are out of this world. They also offer craft cocktails, like Moscow Mules, for $6. The service is always great even when they're busy. This is our go-to spot in the colder months because The Morrison is quite cozy!
Click to view their happy hour menu!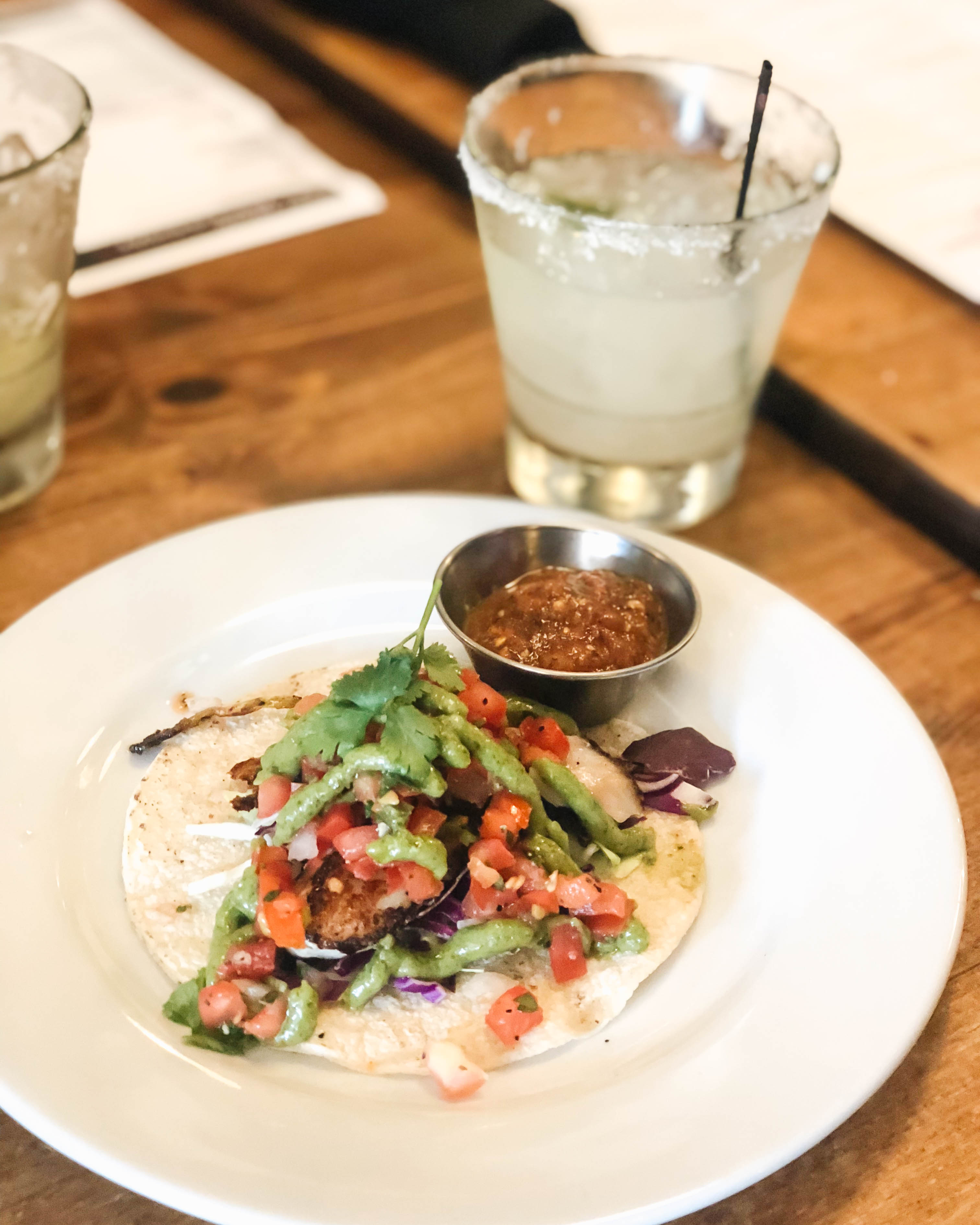 Hyperion Public | 4-7pm Every day
My boyfriend and I originally came here for a date, before we knew they had a happy hour. The atmosphere fits in perfectly with the rest of Silverlake, very trendy and rustic with the perfect amount of light. We enjoyed our experience but it was quite crowded so we decided we'd have to come back for happy hour. I will say the happy hour food menu isn't huge but what they do offer is good. They make some of the best fish tacos I've ever had and you have to try the F-Yeah fries. They're life changing! They have a pretty long cocktail list as well.
Click to view their happy hour menu!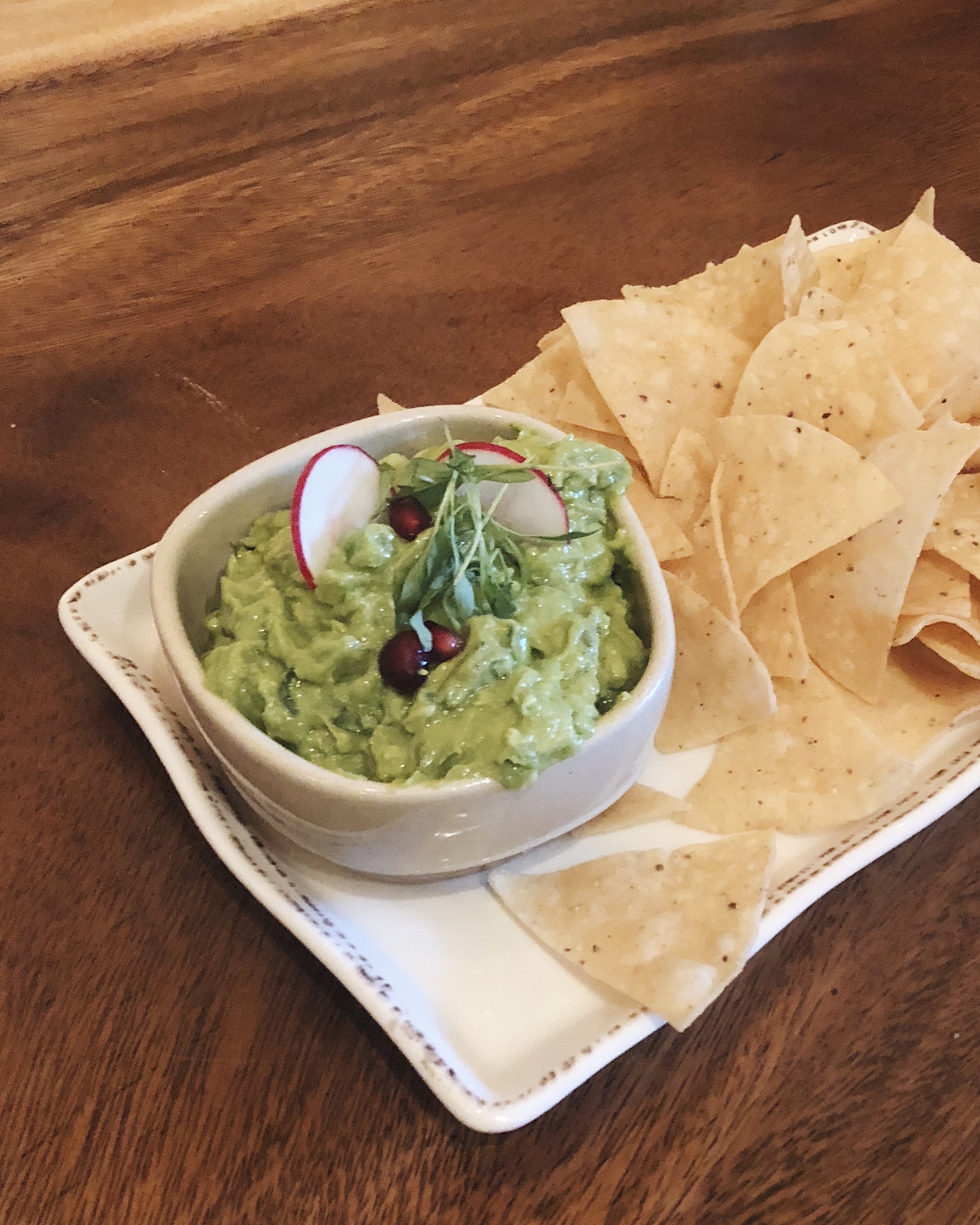 La Villita Cantina | 5-7pm Every day (in the bar)
When Cocina Condesa closed we thought we would never find a good Mexican restaurant with a reasonable happy hour. Then LA Villita Cantina opened up less than a mile away from us and all our prayers were answered. The Yelp reviews did mention that the drinks were steep so we waited until they started their happy hour to visit. The one catch is that their happy hour is only in the bar area so we recommend going right around 5 pm when it begins. I'm not kidding when I say they have some of the best Mexican food we've ever had! And it's very vegetarian-friendly. The nachos are out of this world! The margaritas we fantastic as well. This place is going to be our go-to this summer! We do wish the place had more windows but that's our only complaint!
Click to view their happy hour menu!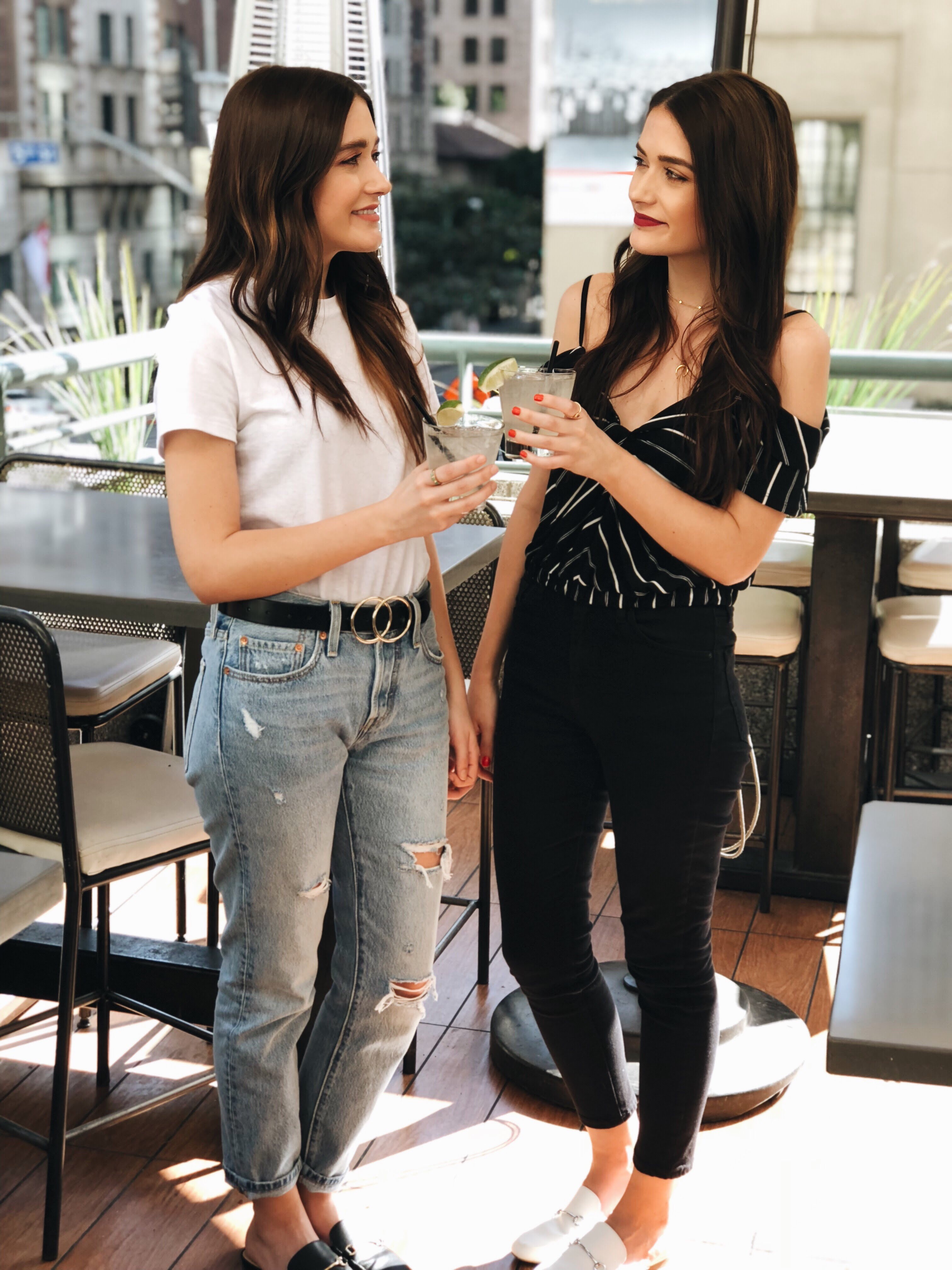 Bunker Hill Bar & Grill | 3-7pm Every day
We discovered Bunker Hill over a year ago and we don't take advantage of their happy hour enough! Usually, we'll come here after shooting outfits downtown. They have standard bar food like nachos and fries but the portions are quite large, and the food is really good! They have a huge happy hour menu so there is something for everyone. They also have a gorgeous patio smack dab in the middle of downtown. Highly recommend this spot on a beautiful day!
Click to view their happy hour menu!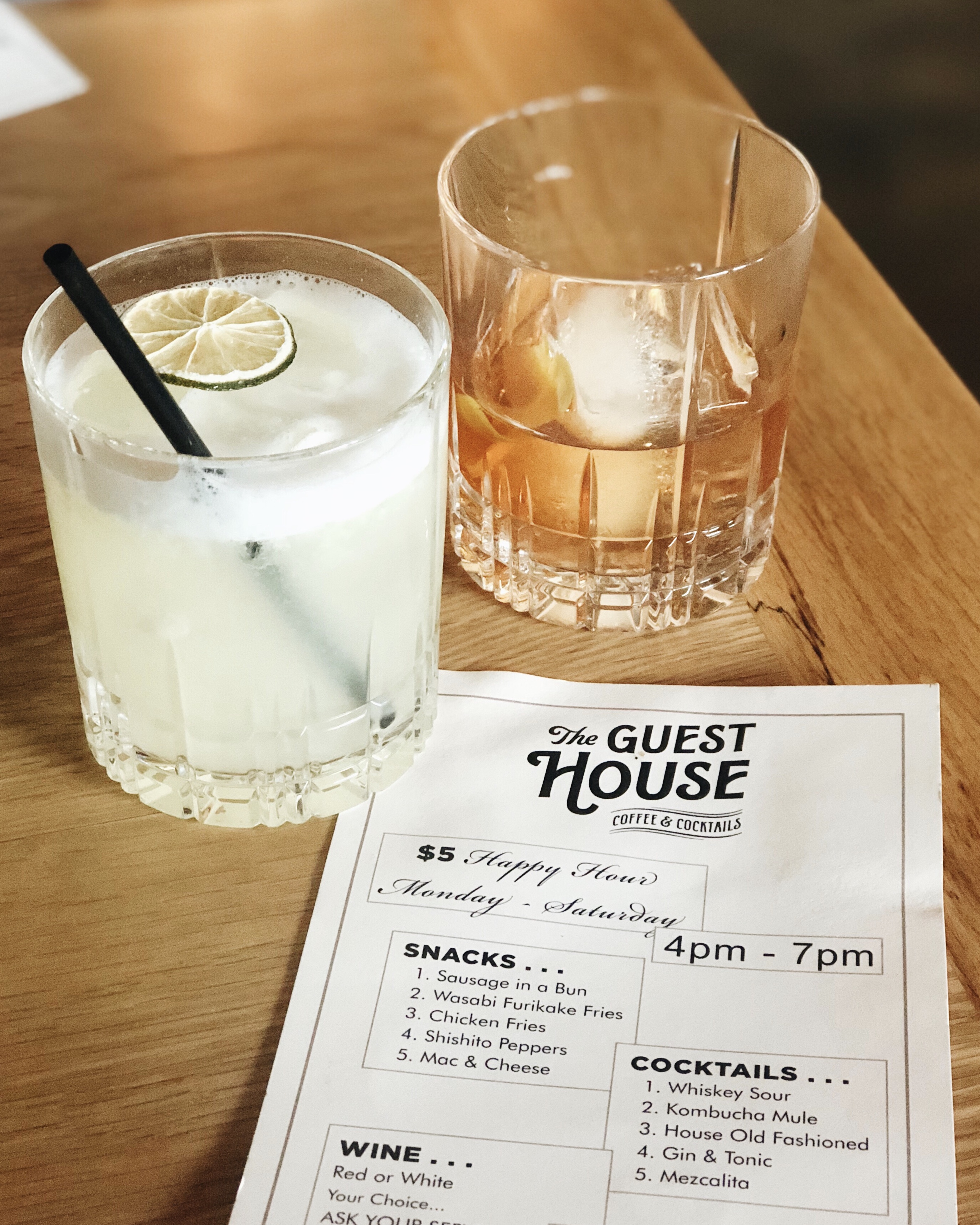 The Guest House | 4-7pm Monday-Saturday
The Guest House is definitely more of a cafe/coffee house but we just love the homey vibes here. They have a simple food menu during happy hour but their cocktails are so good (try the Mexcalita)! The Guest House is our go-to when we just want to grab a cocktail or two somewhere close. The service here is also very good!
Click here to view their happy hour menu!