When it comes to cooking our skillset is limited, to say the least. It wasn't until recently that we actually decided to think of cooking as a hobby, something we like to do on the weekends when we can invest the time and energy. We also like to make savory dishes so the effort is worth it, as they say.
Anyways, when we do decide to cook a meal, we often gravitate towards a recipe from Bon Appétit. The Anna Edit actually got us hooked on this website/YouTube channel and everything we've made from them has been literally incredible. They also have so many vegetarian options, that even our meat-eater boyfriends love!
We thought it could be helpful to compile a list of all the Bon Appétite recipes we've made to date, with our suggestions for modifications and ratings, so let's get into it!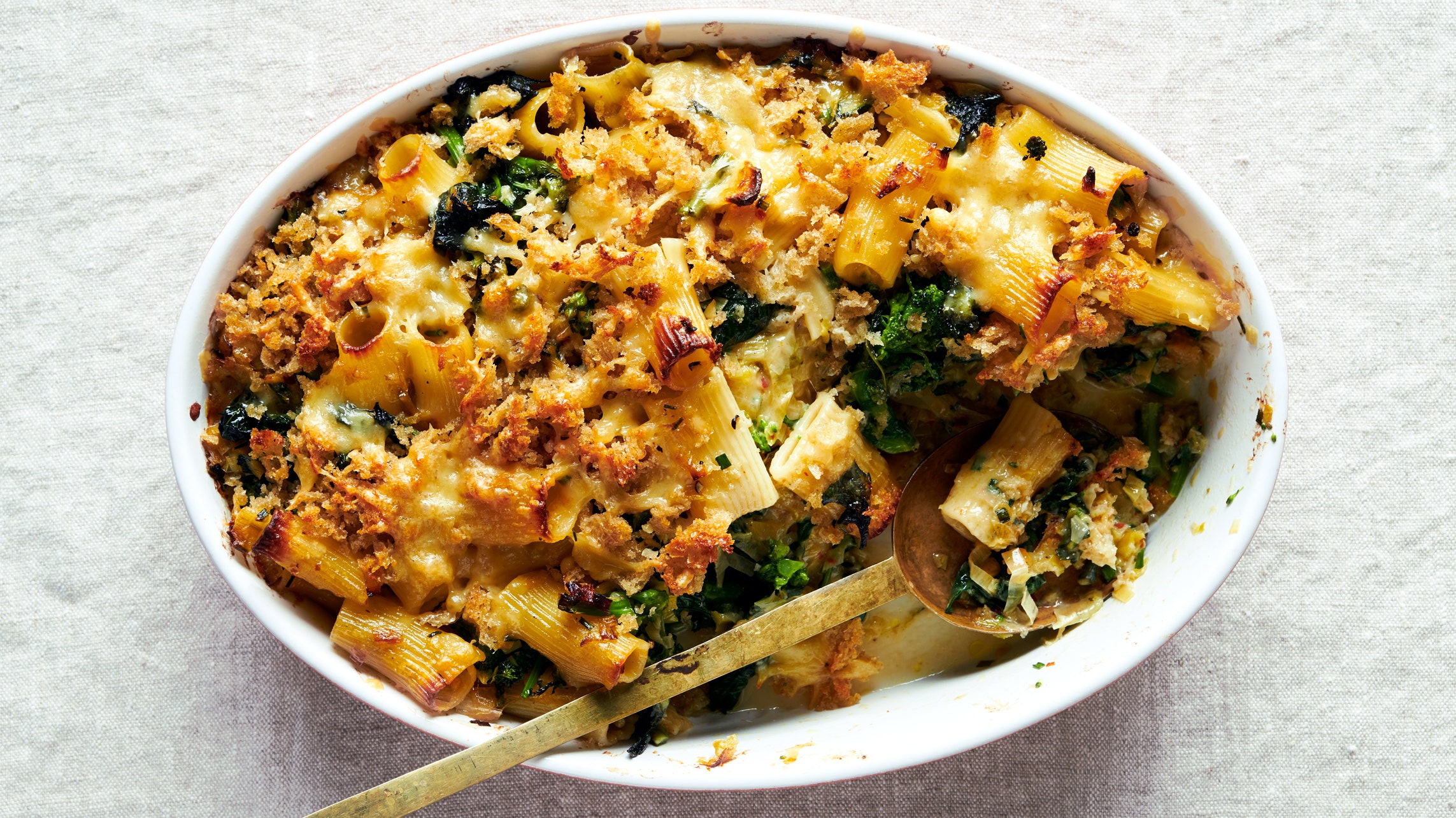 I'm starting off with our favorite dish, the spicy cheddar, and broccoli pasta. If you like pasta with cheese and a hint of spice you'll love this. The breadcrumbs added such a nice textured and no flavor overpowered the other. We also love incorporating veggies into our dishes and the broccoli was perfect in this pasta. We used rigatoni pasta and ended up using broccolini instead of broccoli rabe which was an easy substitution. However, I do remember thinking it could have used more broccoli so if you use broccolini maybe try four bunches instead of three.
Rating: 5/5
Difficulty level: Moderate- This wasn't difficult per see but there were so.many.steps that you were meant to do simultaneously. If we were cooking this individually it would have been close to impossible LOL.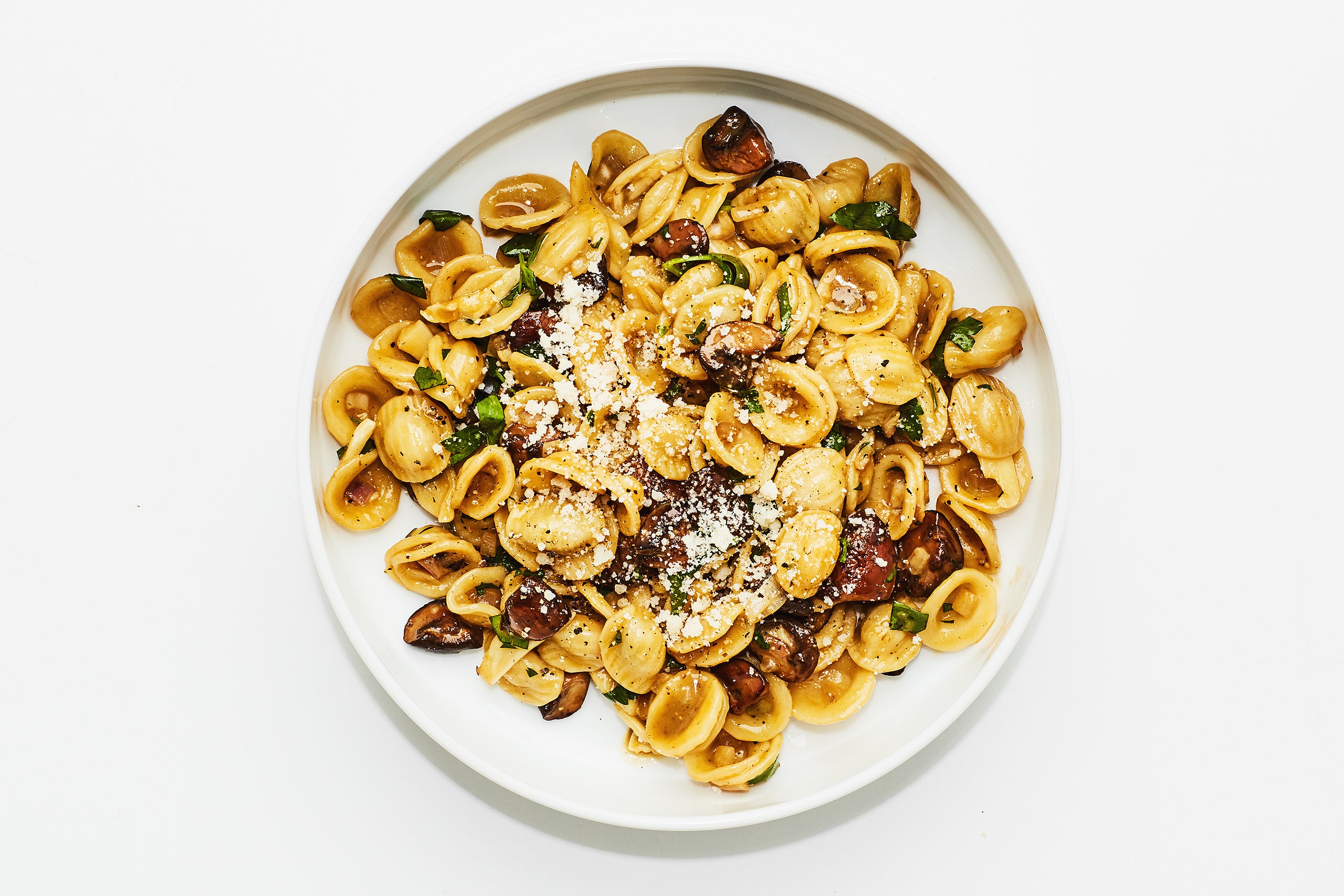 If you're unfamiliar with the website, on some of the more popular recipes they actually include videos for each step that are incredibly helpful if you're new to cooking like we are. This was also the most difficult BA recipe we've made so the videos are actually necessary. The reviews recommended swapping orecchiette for spaghetti and we're so glad we followed that suggestion. Carbonara is usually made with spaghetti and it made the sauce more evenly distributed. This was such a rich, decadent pasta and honestly tasted like restaurant quality. Only taking off a star because it was a high-stress recipe. We were so worried that the sauce would turn eggy! Thankfully, it didn't.
Rating: 4/5
Difficulty level: High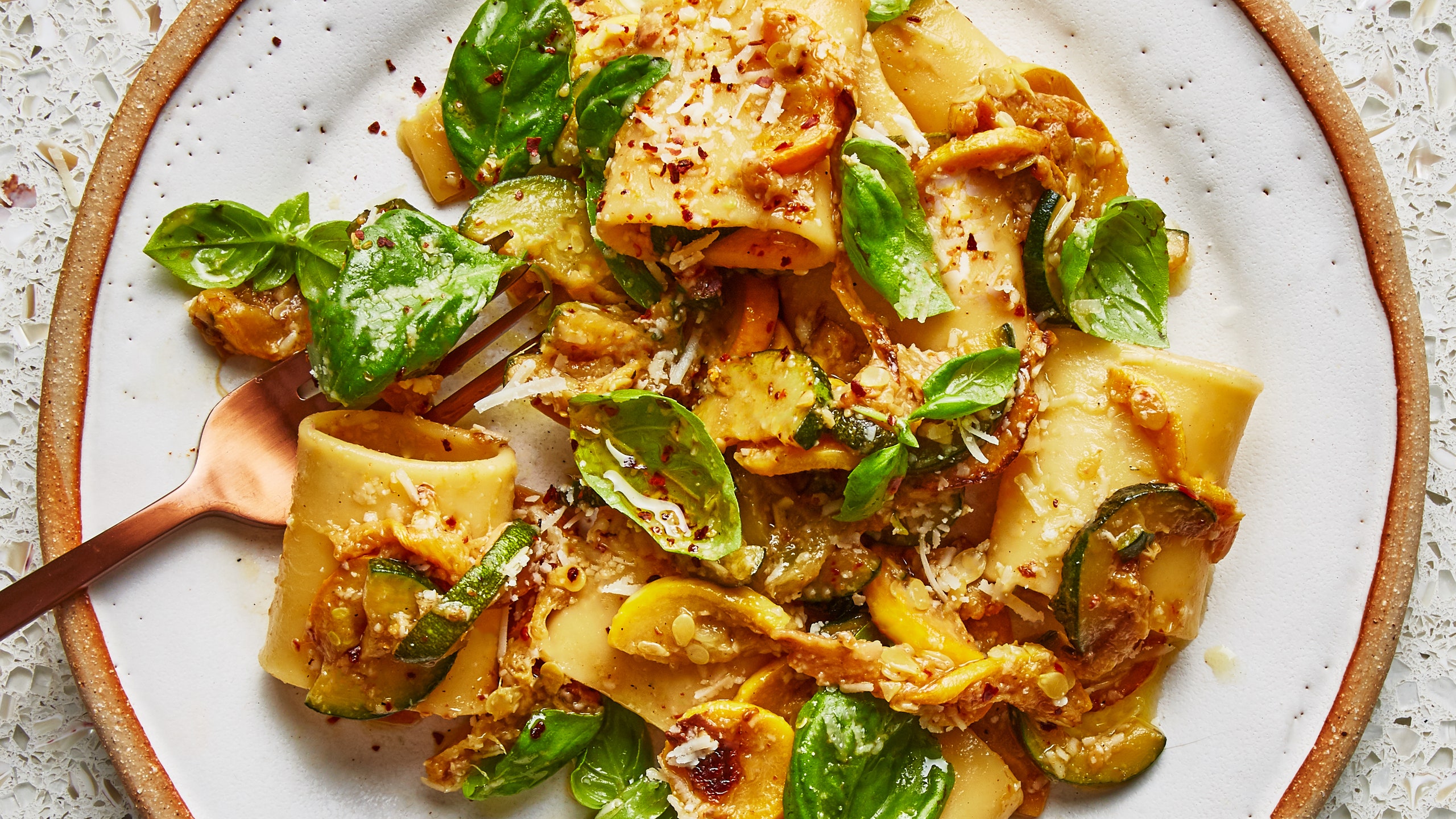 We wanted to make a nice, summery pasta for the fourth of July and this recipe caught our attention right away (note we doubled the recipe to feed more people). It was probably the easiest BA recipe we've made thus far but we do have a few tips! We ended up using Rigatoni because that's all Trader Joe's had but I think next tie we would opt for a smaller pasta like orecchiette so the vegetables were evenly distributed.
Also, we ended up using two yellow squash, a bag of mini zucchini, and a bag of butternut squash. After it was cooked down we wished we had added more but we were so glad we opted for the mini zucchini because they were much easier to cut!
Lastly, we spent a lot of timing chopping the garlic and the garlic taste didn't come through very much so we added garlic powder to compensate. We couldn't find Aleppo pepper so we went with red pepper flakes and they were perfect!
Rating: 4/5
Difficulty level: Low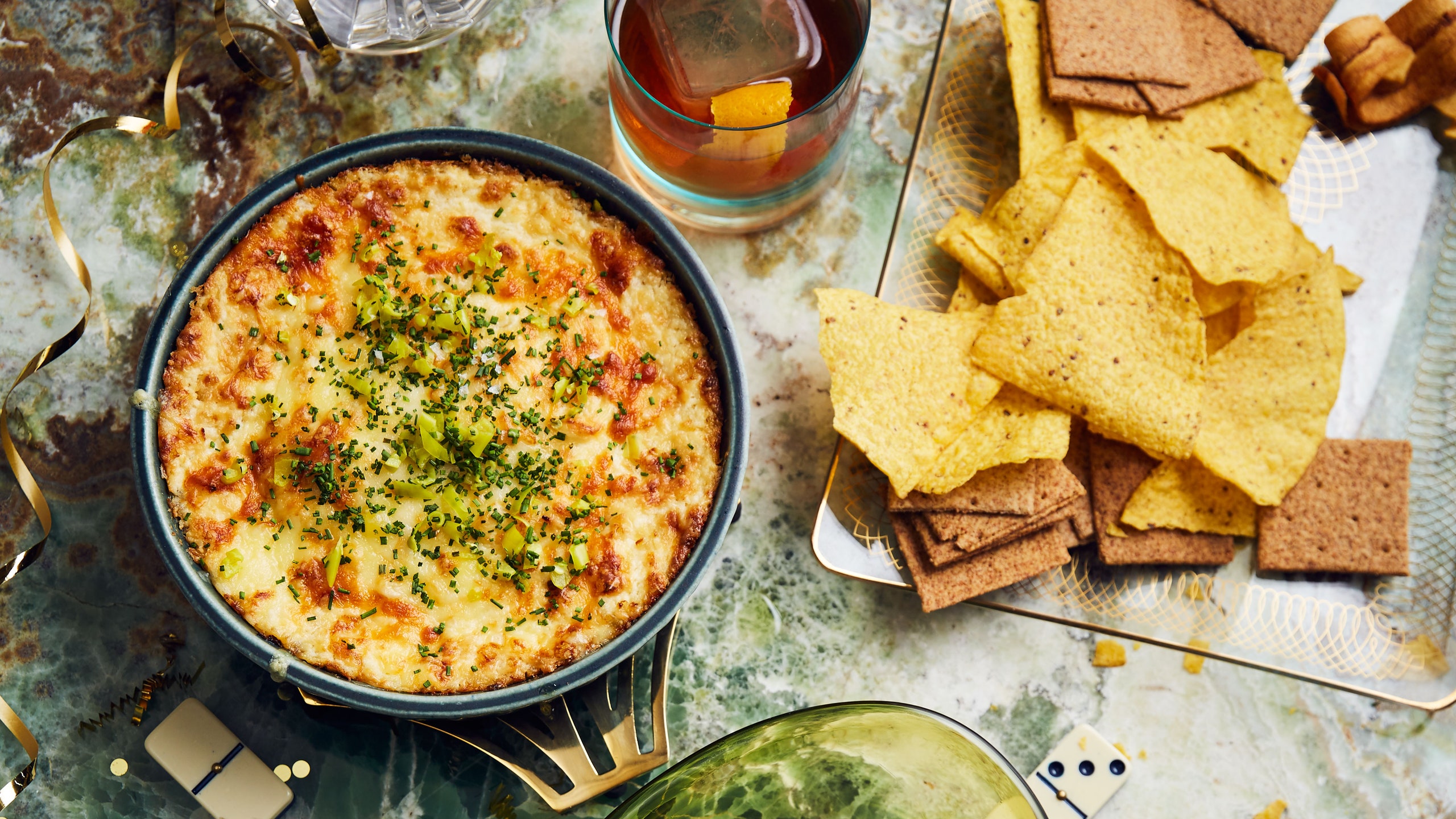 We also wanted to make a dip for the fourth of July and had been wanting to try this one for a while so we gave it a go. This was also super easy and all the ingredients were pretty easy to find. We actually found the cheese at Target as part of their new Good & Gather collection, and it was delicious.
This dip is super onion heavy so if you don't like onions you should skip this one! We used red onion because we prefer the flavor. Overall it was very easy to make, there was just a lot of chopping involved. We tried this with crackers and tortilla chips and liked it both ways!
Rating: 5/5
Difficulty level: Low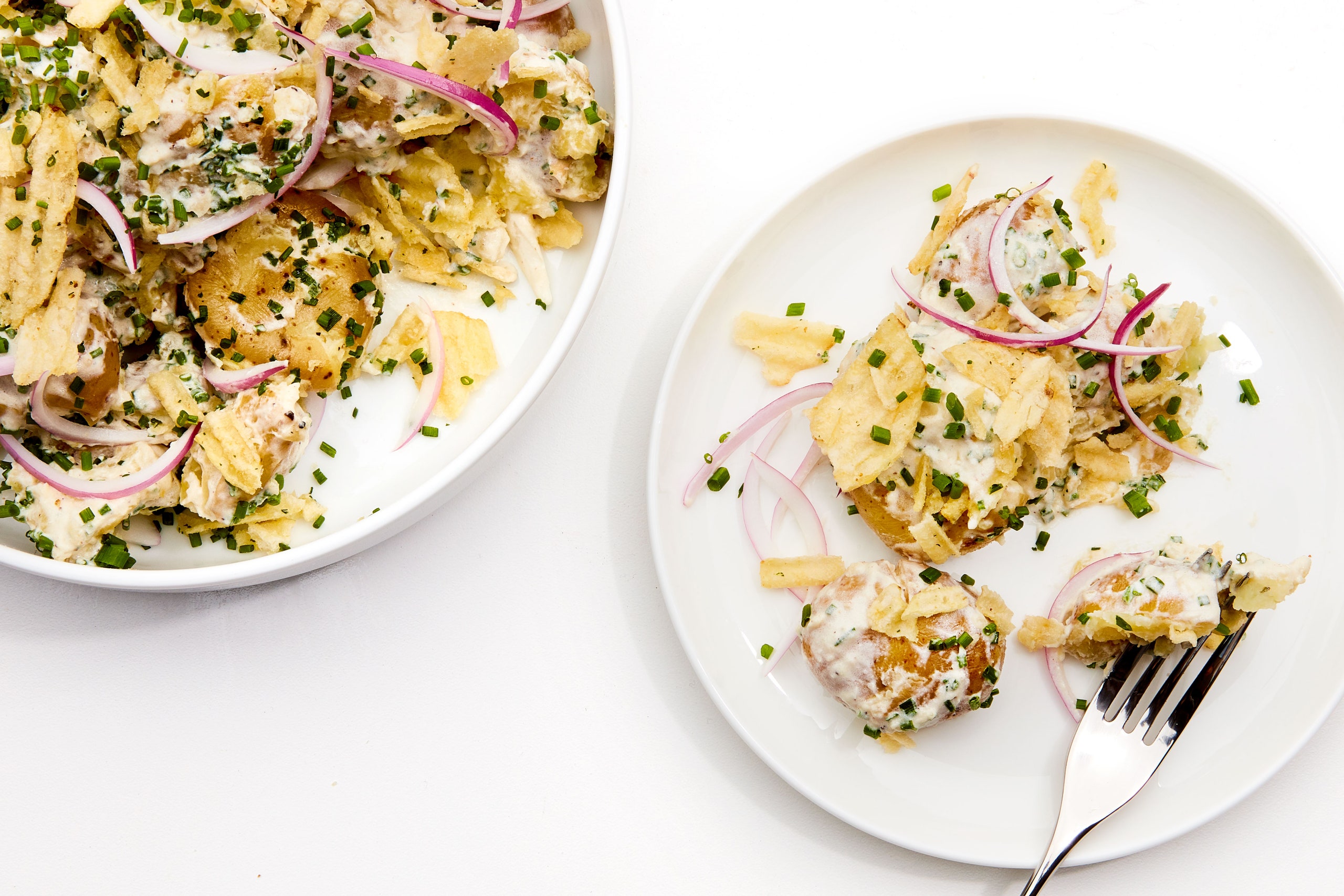 We saw potato salad and potato chips and knew we had to try this one!! We used baby red potatoes in this recipe because duh. They cooked super well and this recipe was moderately simple. Again, there were just a lot of steps. More than we were expecting for potato salad. Overall the flavor was really good but slightly too rich for our taste. Also, the potatoes ended up tasting a bit dry when we went to eat leftovers the next day, so this doesn't save as well as the above-mentioned pasta recipes!
Rating: 3/5
Difficulty level: Moderate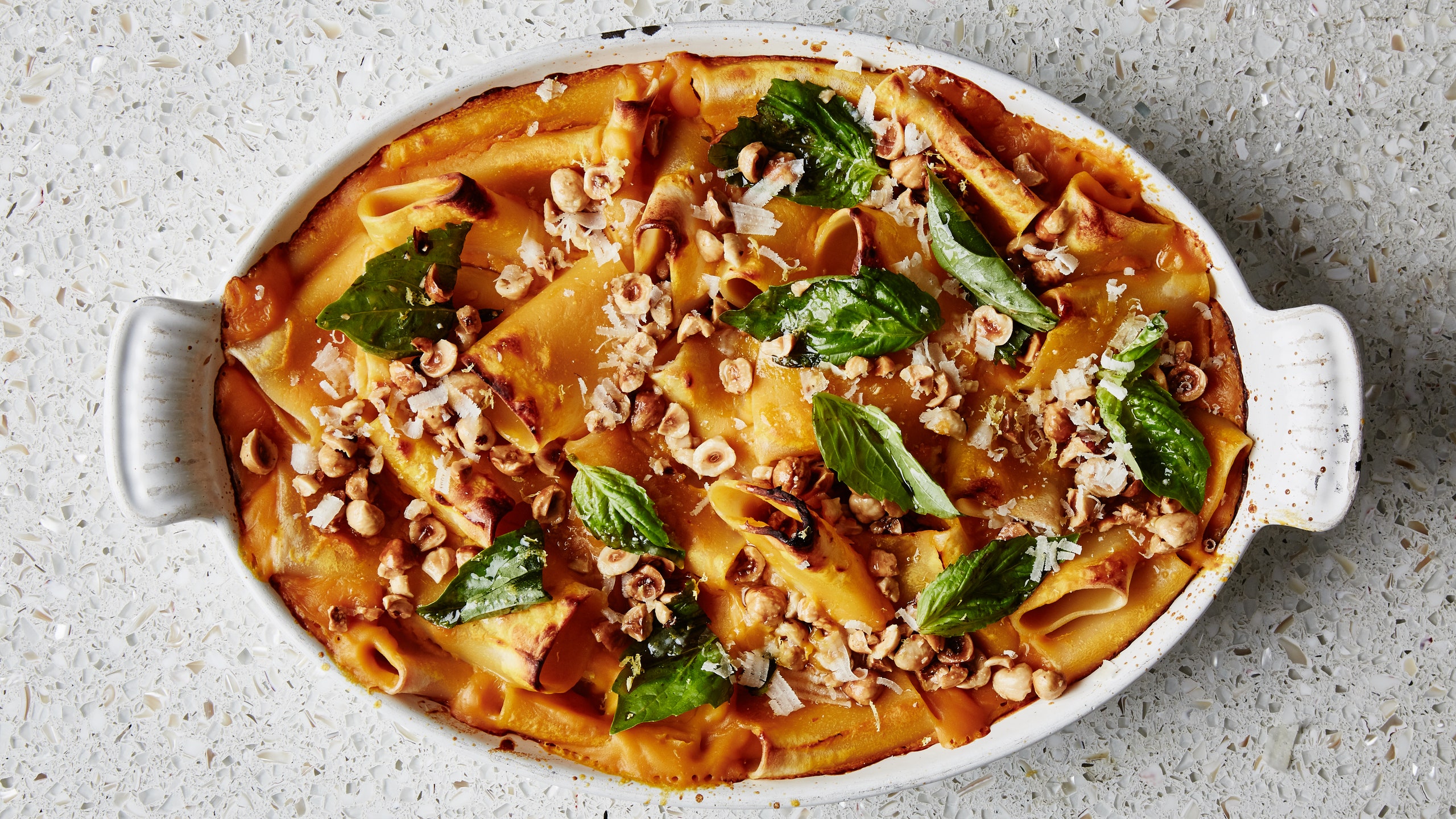 In quarantine, we've been trying to cook more and as mentioned above, BA pasta recipes are our favorite. We know butternut squash is usually a fall thing but we love the flavor it provides and its a healthier way to get a creamy pasta sauce. This pasta has everything: crunch from the hazelnuts, spice from the red pepper, creaminess from the squash, and freshness from the basil. It's a must-try in our opinion!
Rating: 3.75/5
Difficulty level: Moderate- this one wasn't difficult but there were a lot of steps so allow yourself some time. That's the only reason for the slightly lower rating!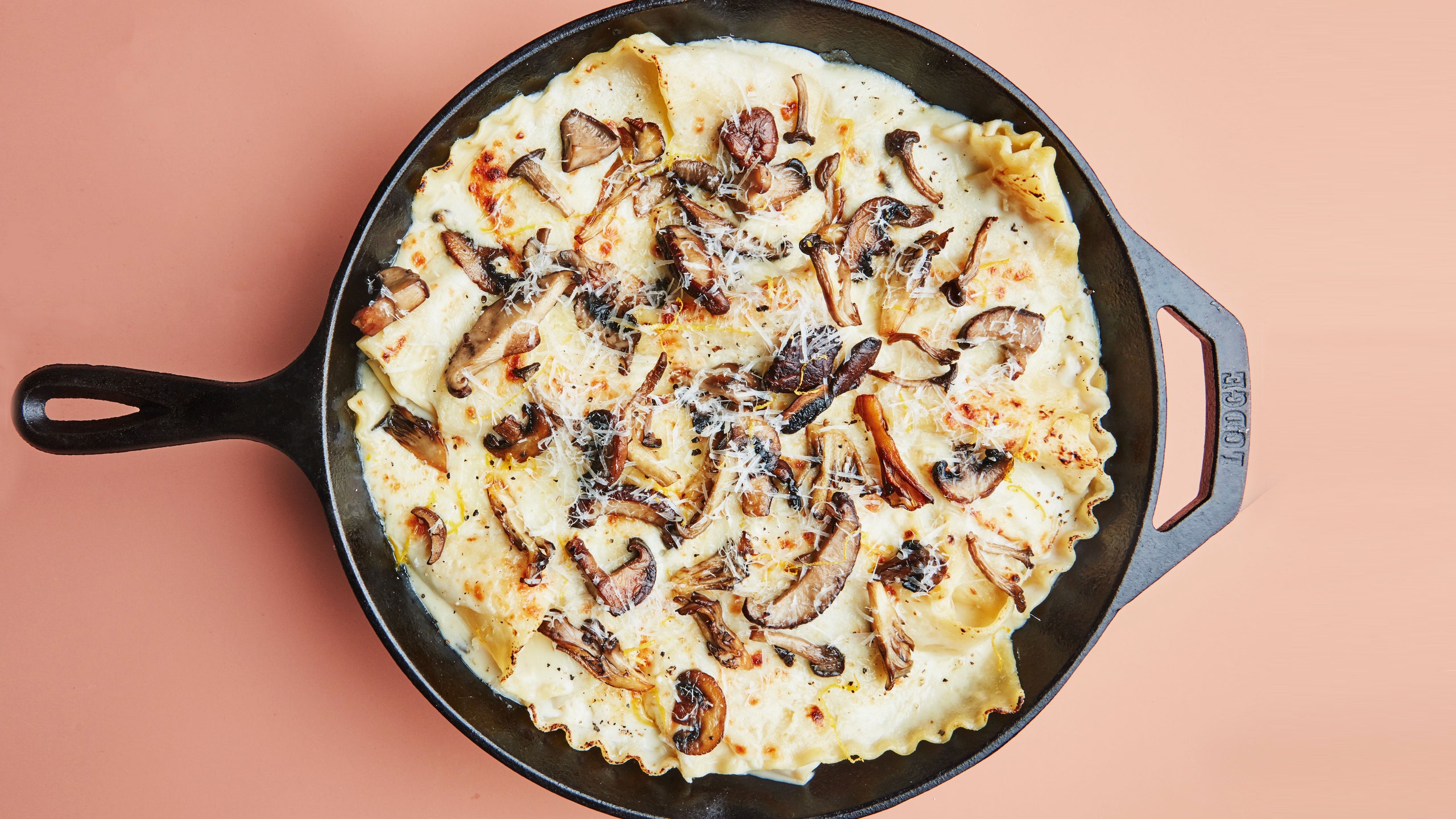 Another fantastic mushroom pasta from BA! This one seemed simple enough so we decided to try it in our dutch oven. We recently purchased a veggie chopper from Amazon that makes the chopping portion of any recipe so much quicker! We chopped our mushrooms slightly smaller than an inch, which I would recommend. The layering of the noodles and mushroom mixture in the dutch oven was a bit difficult. We think next time we'll make this with bow tie pasta so that the pasta/mushroom ratio is more even. We'll also add maybe 1 cup of water instead of 1 3/4 cup because we would have preferred the sauce to be thicker. The thyme is amazing with the mushrooms but we would also recommend adding more than 2 Tbsp.
Rating: 4/5
Difficulty level: Moderate- this one was pretty simple until you have to start layering!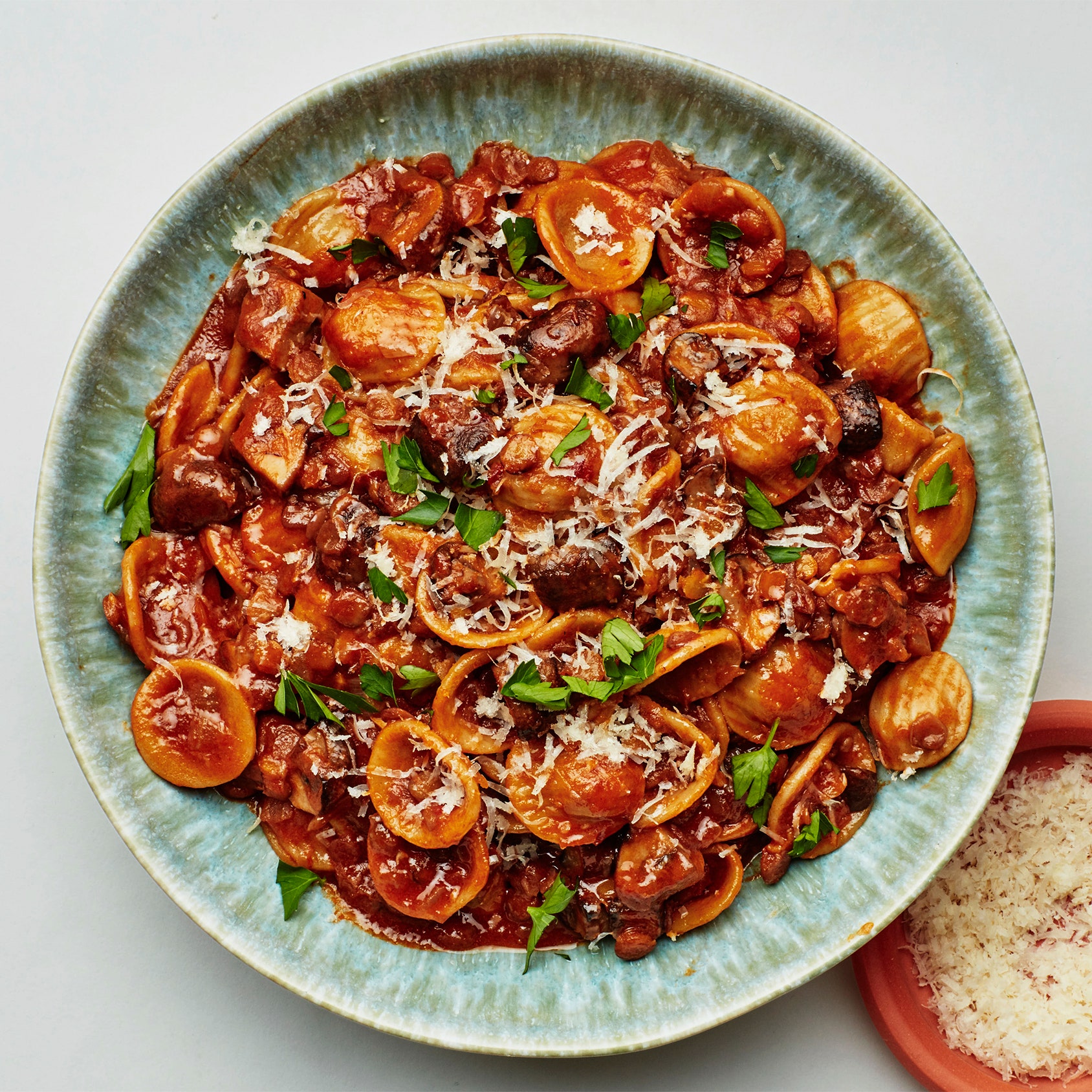 This is our most recent BA pasta recipe and it did not disappoint! We gravitate towards anything with mushrooms but the lentils in here intrigued us since they're a nice source of protein for vegetarians like us. As you can see we almost always make pasta with cream sauces but this red sauce sounded divine and the added butter really made it decadent. Of course, we made a few modifications. We used a large onion instead of a medium. We finely chopped the mushrooms and next time we'll probably leave them a little chunkier so they're not lost in the sauce. We also omitted the parsley. The lentils really added some body to the sauce and I love the way the orecchiette cooked in this dish. It was spicy, rich, and literally one of the best red sauce pasta we've had!
Rating: 5/5
Difficulty level: Fairly easy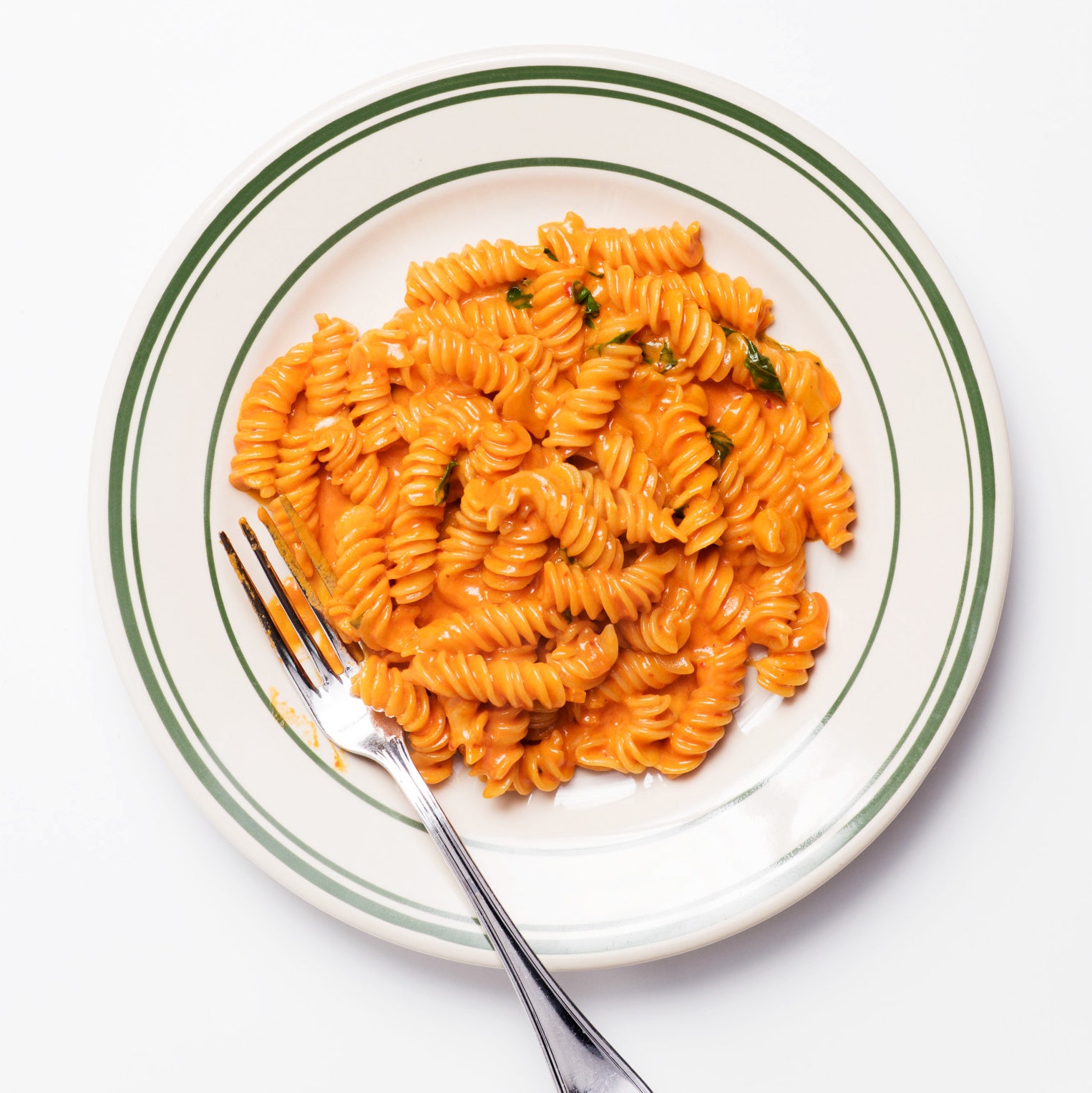 We LOVE Jon + Vinny's pasta (and pizza) but it's not cheap so when we saw this recipe hit the Bon Appetit website we knew we had to make it immediately! We were initially a little skeptical at how simple this recipe seemed. It almost seemed too good to be true! However, don't let that fool you. This is one of the more simple pasta recipes we've tried from BA but it's arguably one of the best! It's probably all the butter and cream but WOW- this pasta blew us away. It's so rich and flavorful but somehow balanced. We actually didn't have basil and it was still so good. If we made this again we would probably cut the olive oil in half, but be careful because we accidentally burned our shallot and had to start over with red onion.
Rating: 5/5
Difficulty level: Easy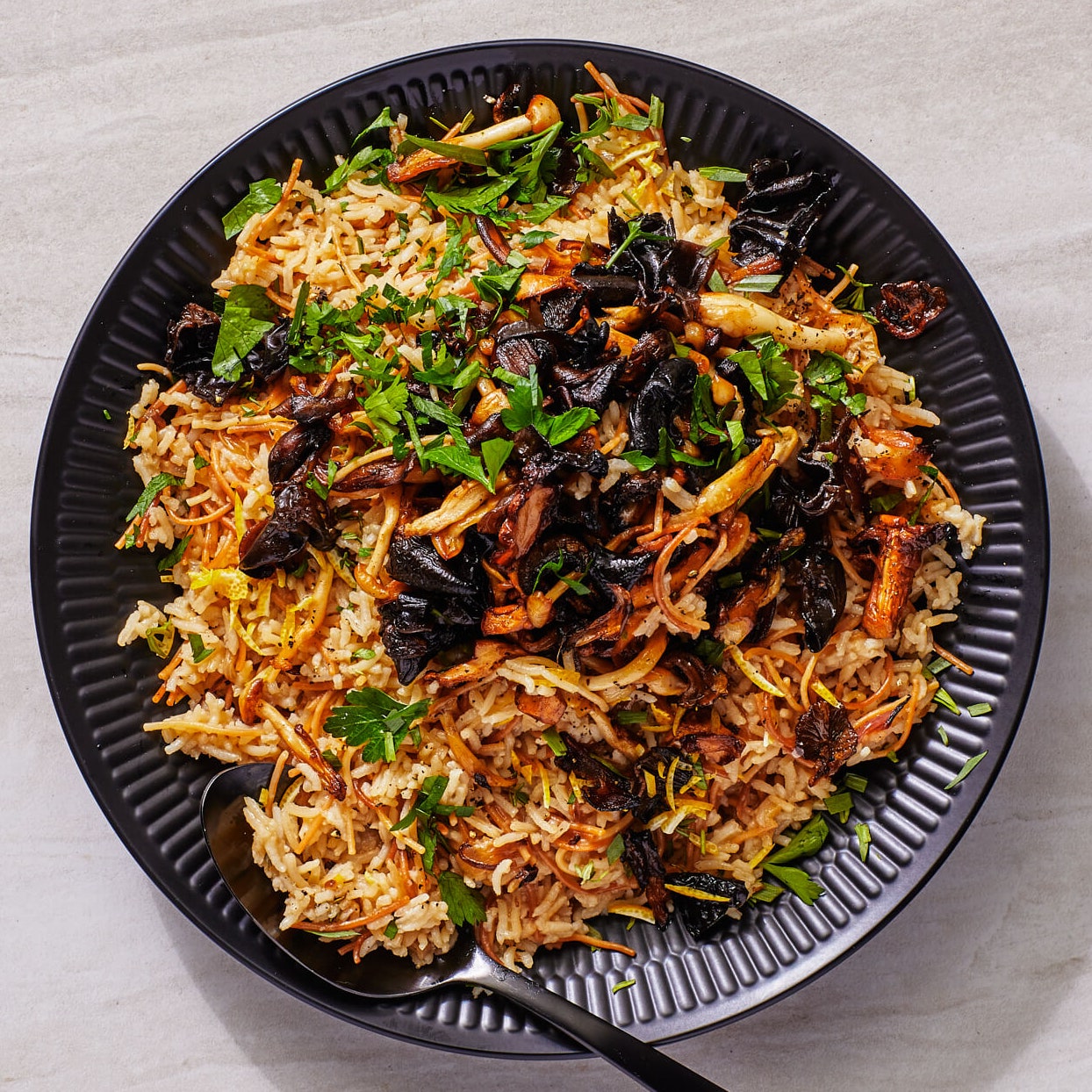 We tried a few new BA recipes for Thanksgiving this year, and this was one of them. We all love mushrooms and thought that this was looked unique with all of the greens and brown butter. It was one of the hardest dishes we made for Thanksgiving but it was truly so delicious. Cooking the mushrooms in rounds and then browning them was likely the most time-consuming but thankfully we bought pre-sliced mushrooms. Would highly recommend if yu have more time!
Rating: 4/5
Difficulty level: Hard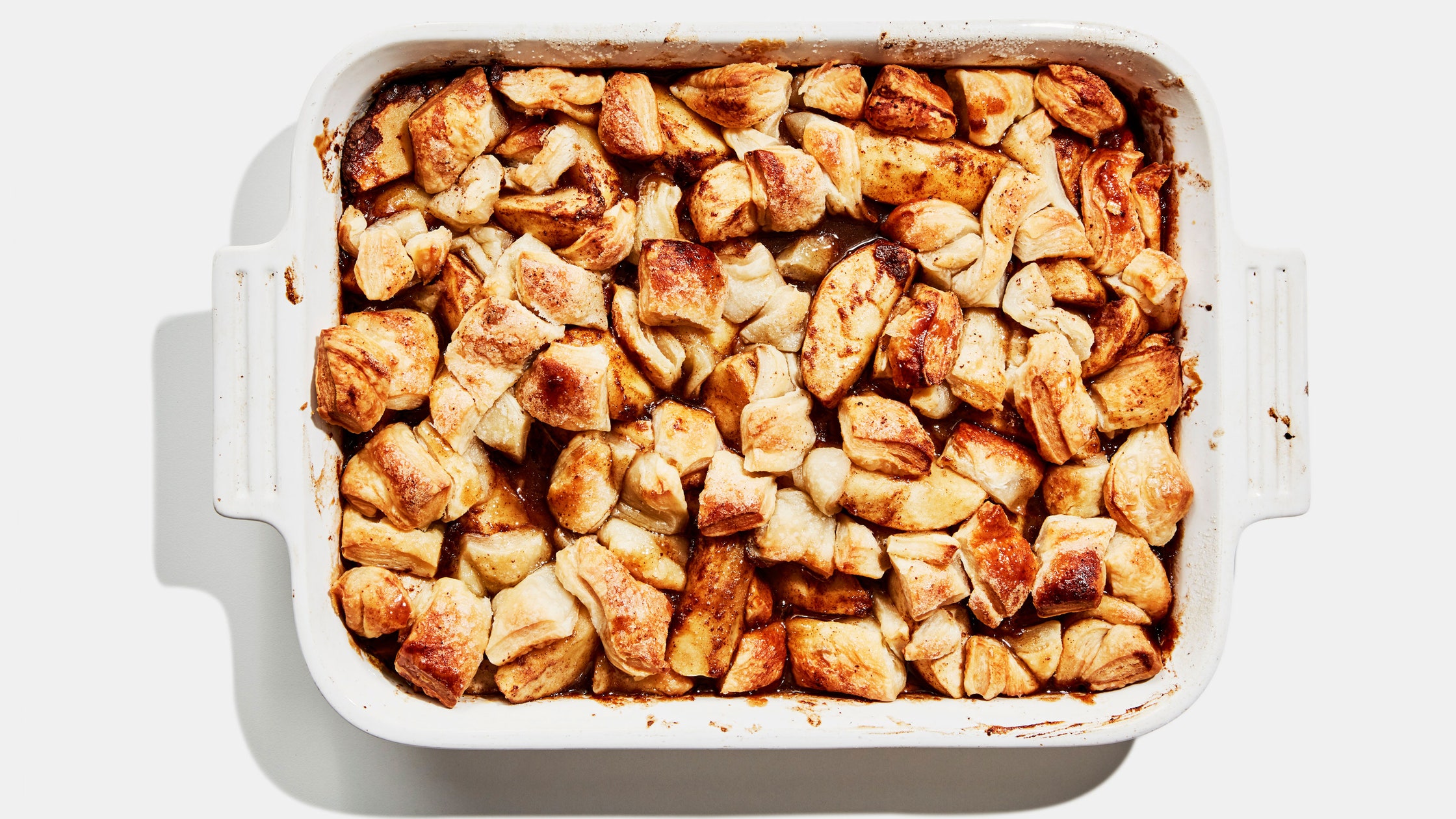 Speaking of Thanksgiving, we wanted to make something seasonal that wasn't exactly pie, so we opted for this Apply Pandowdy recipe. It seemed easy enough and who doesn't love apple dessert? I will say it was extremely time-consuming to prep all the apples but once that was done the rest of the process was fairly easy. It was honestly the best thing we made. Everyone loved it. The puff pastry on top added a buttery taste that paired perfectly with the tartness of the apples. We'll definitely make this again!
Rating: 5/5
Difficulty Level: Easy
We'll add to this post as we make more Bon Appétite recipes! I hope this is helpful!
xx, Britta
All photos from bonappetite.com